She's an open book when it comes to her life. And Kim Kardashian continued to leave little to the imagination as she stepped out in Los Angeles on Monday in a tiny crop top that was sheer enough to expose her nipples.  The 36-year-old star turned heads as she showed off her flat belly in a pair of high-waist sporty trousers paired with sheer high heels.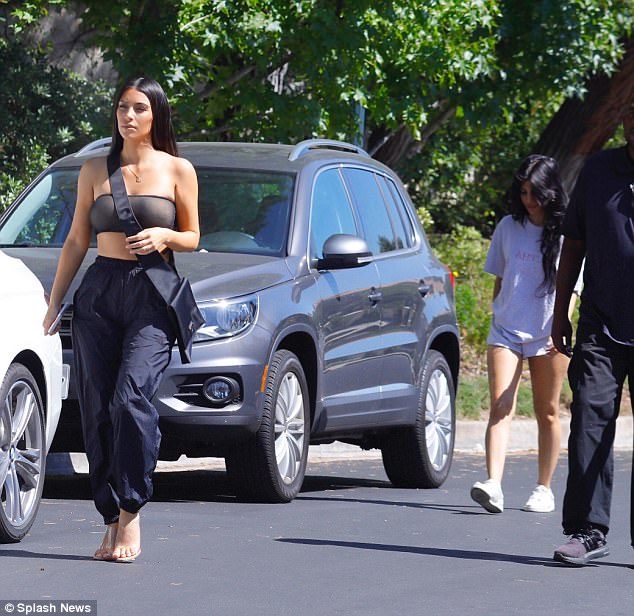 The ensemble clung to Kim's physique, which showed off all the results of her dedicated training sessions. And though slightly baggy, the mother-of-two's trousers still hugged her famous derriere.

Kim wore her tresses down in a sleek and glossy style, and her radiant features were topped up with pink blush and lip gloss.  She also had a black bag slung across her body.

Kim has made no secret of how hard she works to maintain her slim physique. In June, the reality star explained on The View that she decided to get into shape after seeing pictures of her on the beach, which were taken in April.
'I saw these awful photos of myself when I was on a trip in Mexico and people were Photoshopping them and sharpening them,' Kim said.

'I definitely was not in my best shape. I hadn't worked out in about 12 weeks, I'd had two surgeries on my uterus. We documented that on the show. After being spurred into action seeing the snaps, Kim told The View hosts that she's been on her new fitness regime for three weeks now, which includes a new diet plan, working with a girl she met through social media.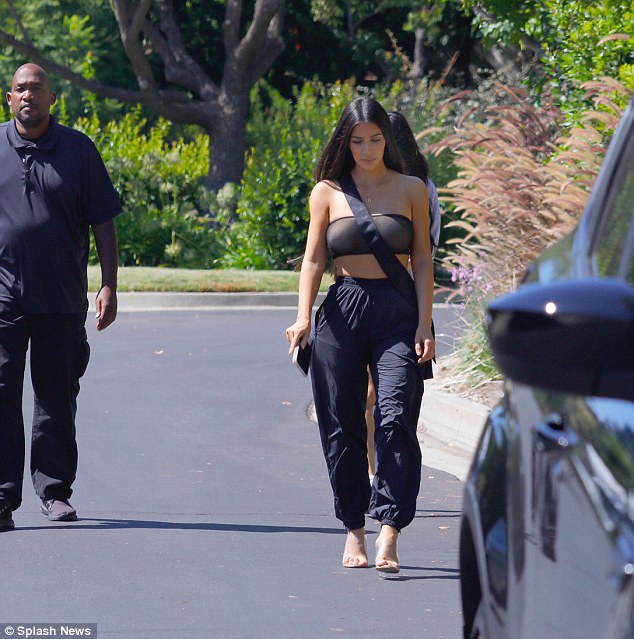 'I definitely think that you have to do the work. I get up every morning between 5:30 and 6; workout before my kids get up. I've been working out for an hour and a half. As well as the grueling workouts, she's totally transformed her eating habits. 'I was eating less thinking like, "Okay. I'm just not gonna eat this," But I was eating absolutely no carbs or trying to and that's really hard for me.'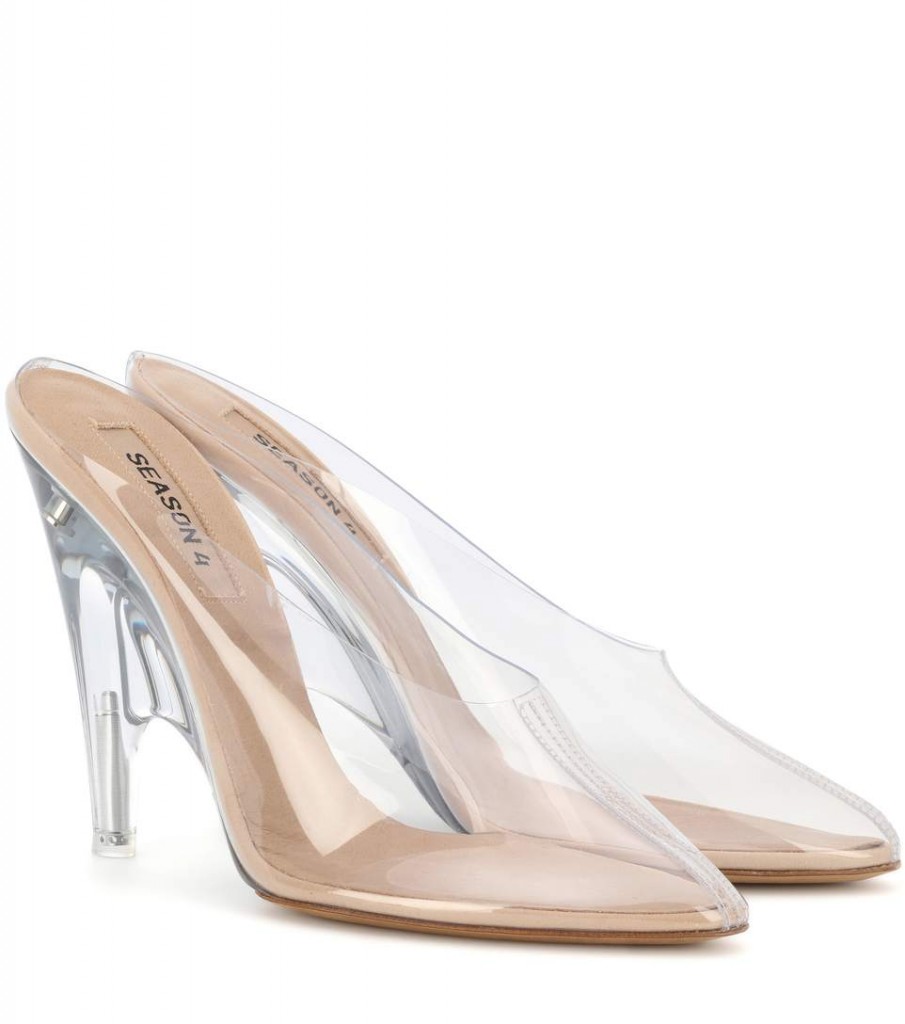 YEEZY's designs emphasise organic shaping – the label's transparent mules, crafted from PVC, have a fluid look. Along with an almond toe and curved heel, this style has a leather sole for comfortable wear. Wear yours with an ankle-skimming dress that will draw attention to this uniquely constructed piece.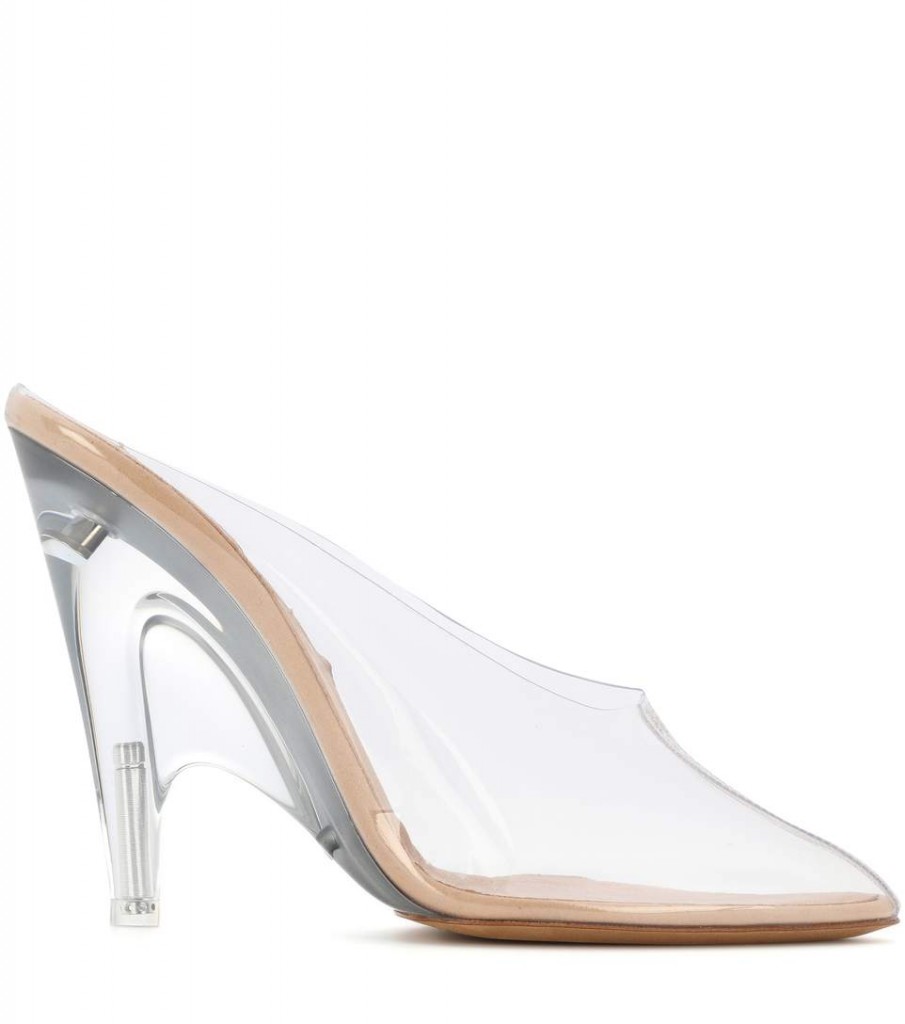 The fashion forward perspex style – which are synonymous with West's brand – are a favourite of Kimmy's, who teamed hers with a bandeau top and joggers this time. Perspex shoes have become a bit of a phenomenon thanks to Kim's penchant for them and, while you can't shop Kim's exact heels, you can click the link to your right to shop near-identical Yeezy mules at MyTheresa.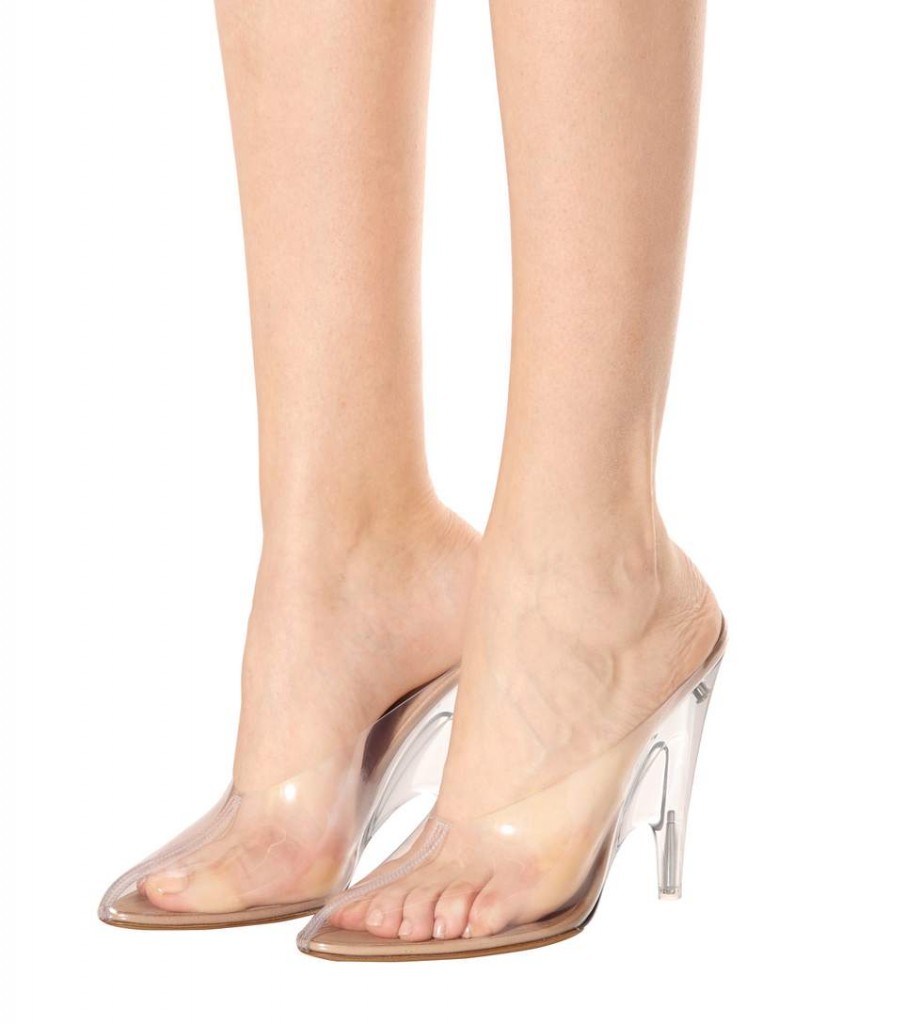 Alternatively, click (right) to shop our carousel of lookalikes… Keeping up with the Kardashians just got so much easier…