Kim Kardashian is not only in high spirits for being the one responsible in the Taylor Swift take-down, but she has also finally returned to her bombshell status. The reality TV queen was spotted looking sexy as ever as she partied with some friends at Hakkasan Nightclub in Vegas on Friday evening.
For the occasion, Kim showcased her svelte frame in a black strapless midi dress and a pair of t-strap ankle-wrap pumps. She then complemented the getup with hair brushed back to highlight an enviable bone structure, and a sultry beauty look of smoky eyes and red lips.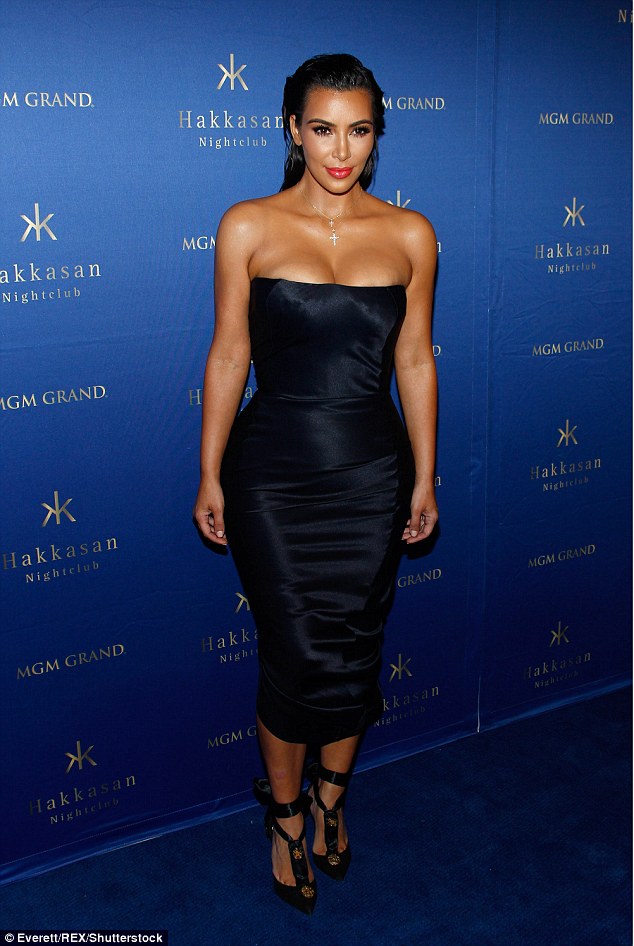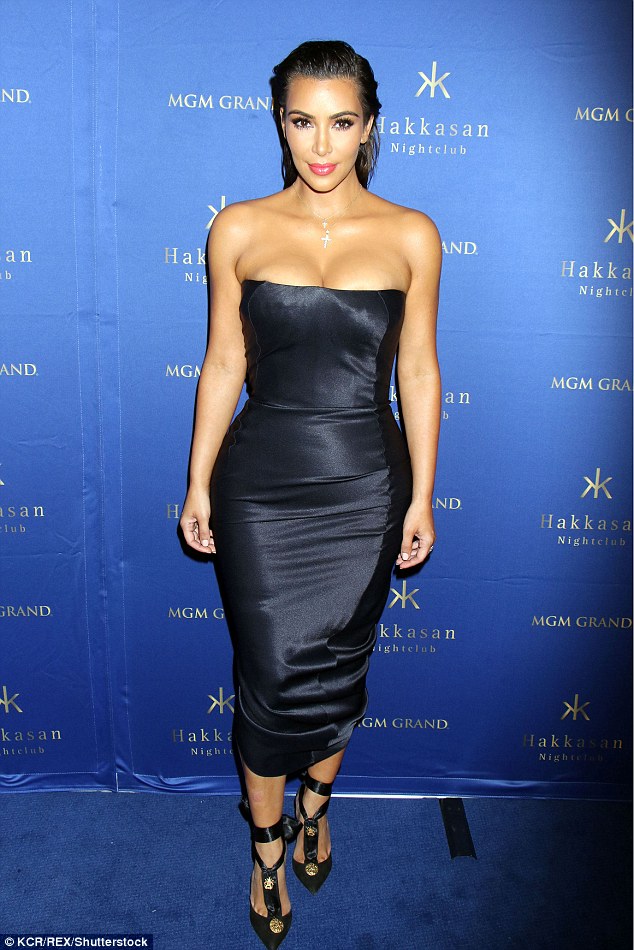 Kim Kardashian parties at Hakkasan Nightclub in Vegas on July 22, 2016
A lot of people don't like Kim Kardashian, but let's not deny the fact that she looks fantastic in these photos. She got her figure back thanks to a strict diet and exercise regimen. I mean, check out how tiny her waist is!
That said, I am quite interested in the shoes Kim wore for the evening. They're unlike anything I've seen before. I did a quick look-up and found they're by Olgana Paris.
Olgana Paris is an Italian-made shoe label based in, well, Paris, and founded by artist Olga Djanguirov. I was not able to find the shoes on the brand's website, but you're free to check out other styles from the label over at Bergdorf and Matches. Here are several worth noting. They're both flamboyant and elegant — just the kind to get if you fancy heels that make a statement: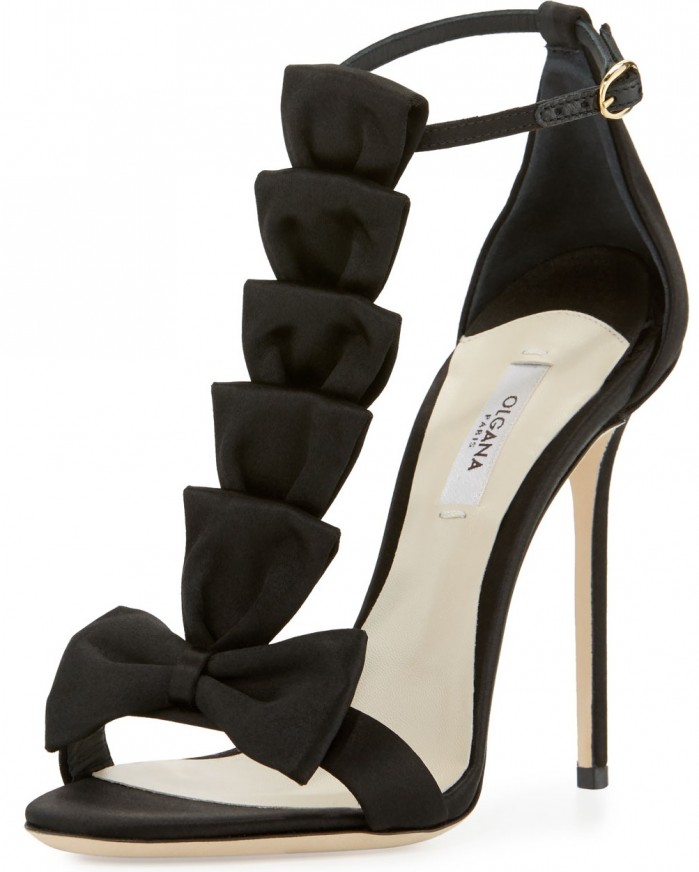 Olgana Paris La Delicate Bow T-Strap Sandals, $875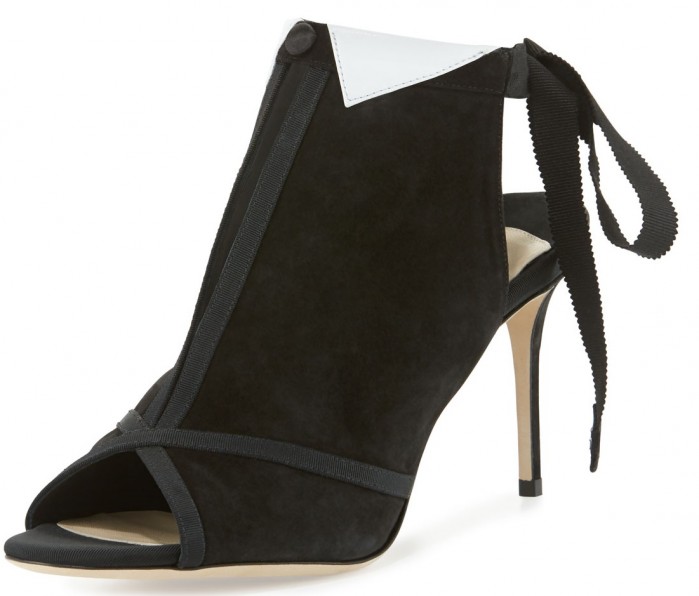 Olgana Paris La Jolie Suede Collar Booties, $990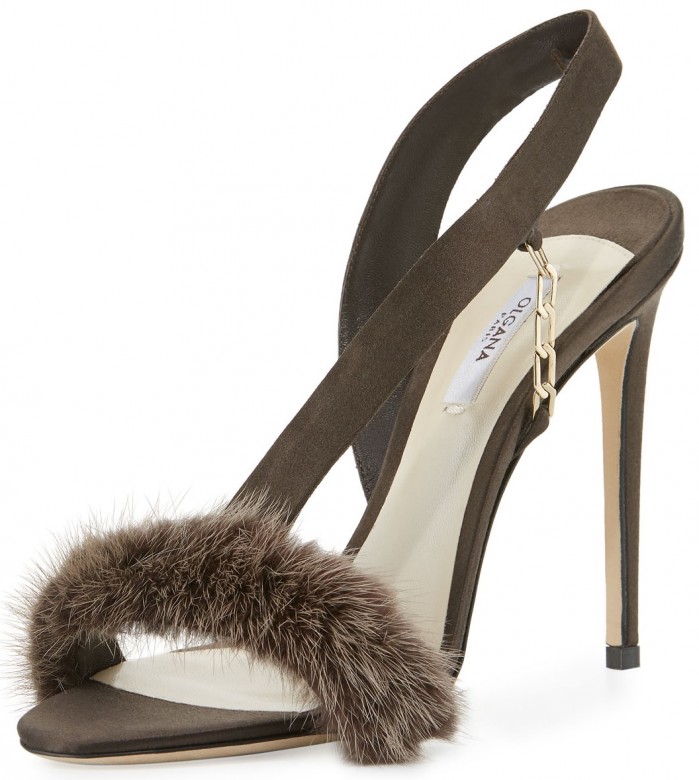 Olgana Paris La' Amazone Mink Fur Sandals, $895
By the way, earlier in the day, Kim was seen wearing the La'Amazone sandals (posted above) while visiting a hair salon and a dental clinic in West Hollywood. She used the pair with a skintight halter dress and a gold wristlet.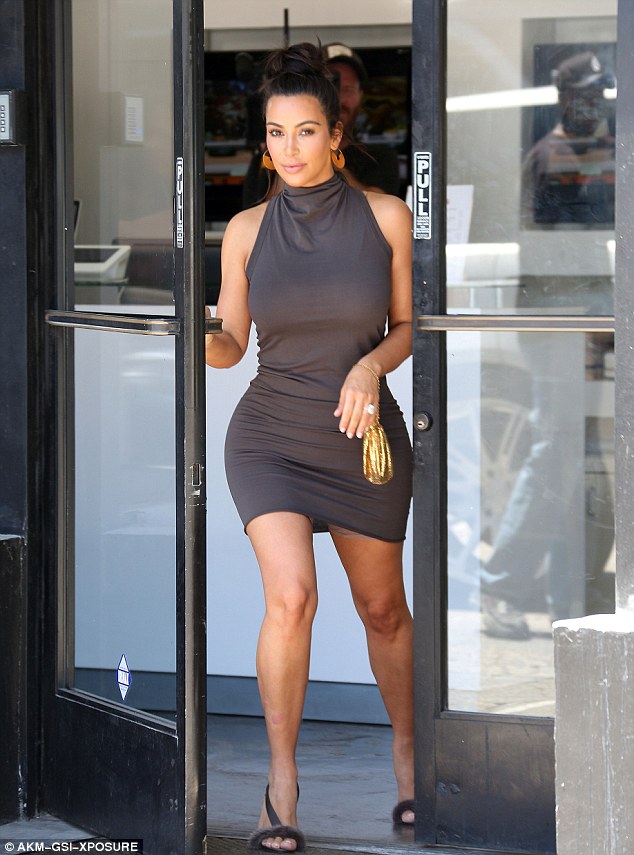 Earlier in the day, Kim was seen visiting a hair salon and a dental clinic in West Hollywood
Between the two pairs of shoes she wore for the day, I prefer the sandals because they are more flattering to the legs. However, I do find the medallion-detailed t-strap pumps very unique. They are truly one of a kind. How about you, which of Kim's Olgana Paris shoes do you prefer?