It's official. Baby North West is the most fashionable celebrity offspring to ever come out of this century. Looks like Suri Cruise and the rest will have to move over. You know why?
North stepped out on Friday in a black fur cape that was very, well, high-fashion. Yep. Kim Kardashian wanted all eyes on her daughter and she got her wish.
North looked completely adorable and glamorous in the furry topper. Surprisingly, she didn't seem to mind the hairy extra mom made her wear for the day. North also wore a black top and some black leggings underneath. To complete the ensemble, Kim slipped North into a pair of cute cat flats from Charlotte Olympia.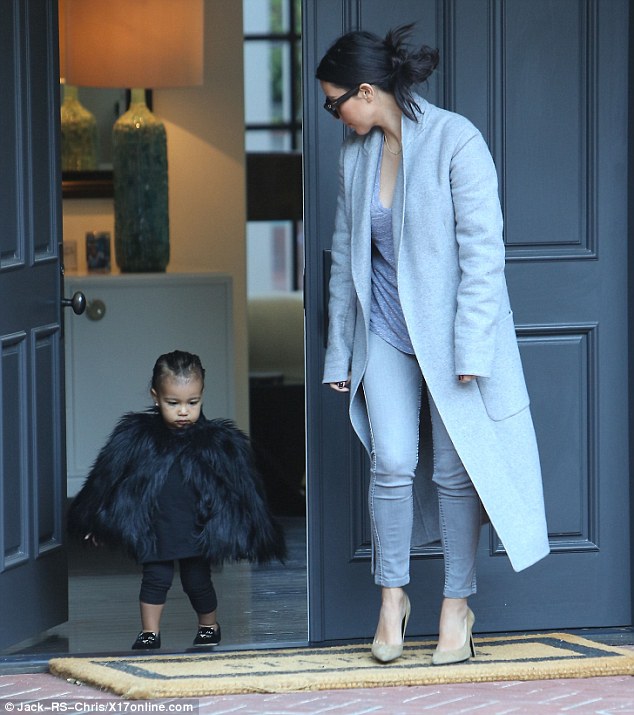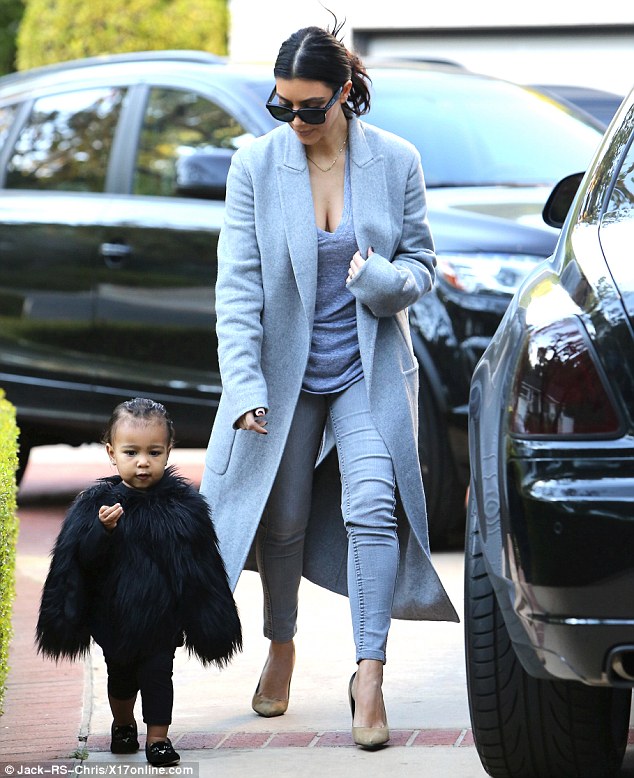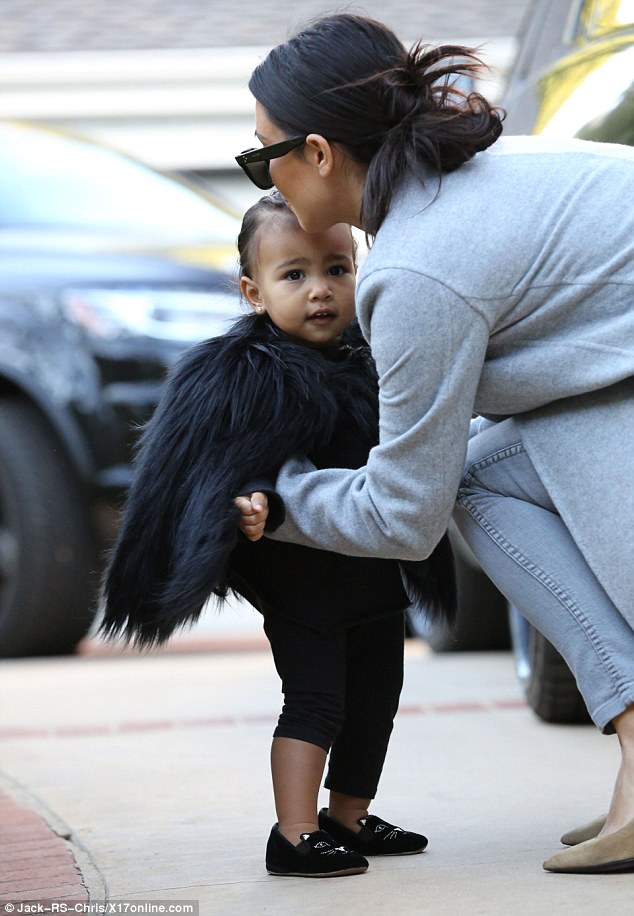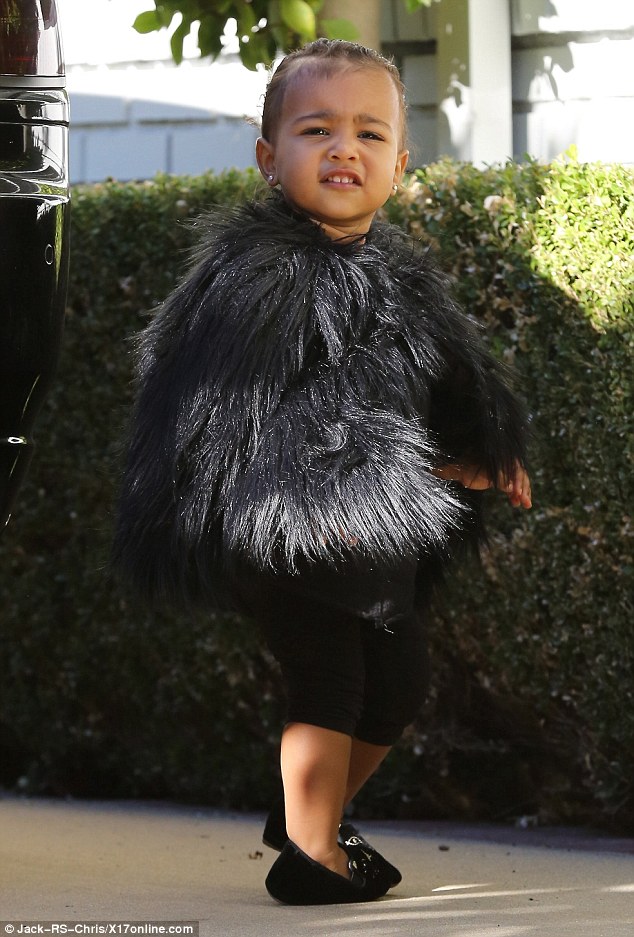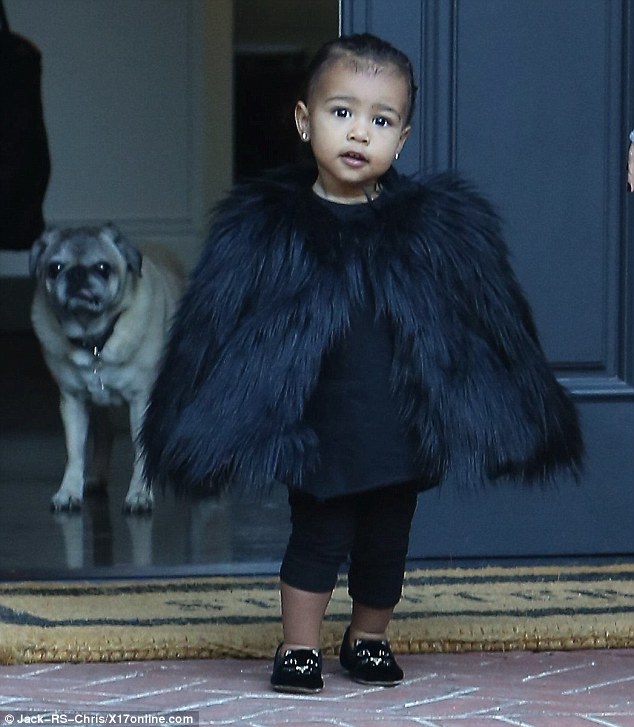 North West looks fashionable in a fur cape and Charlotte Olympia cat flats and Kim dresses herself in head-to-toe gray while the two stepped out of a spa in Beverly Hills on November 28, 2014
Awwww. Simply adorbs.
Yes, I agree. The kid shouldn't be wearing that fur cape. I mean, she could be allergic to all that hair. However, I do think the cat flats are appropriate. Price-wise, Charlotte Olympia shoes are ridiculously expensive so they are impractical for us regular people. But there's no denying that the animal detail on the flats makes the pair child-appropriate, regardless of how much they cost.
North's flats belong to Olympia"s Incy collection, a line that caters to children. The "Kitten" flats feature velvet uppers embroidered with the famous cat face and soft suede soles. A pair will cost you about $125: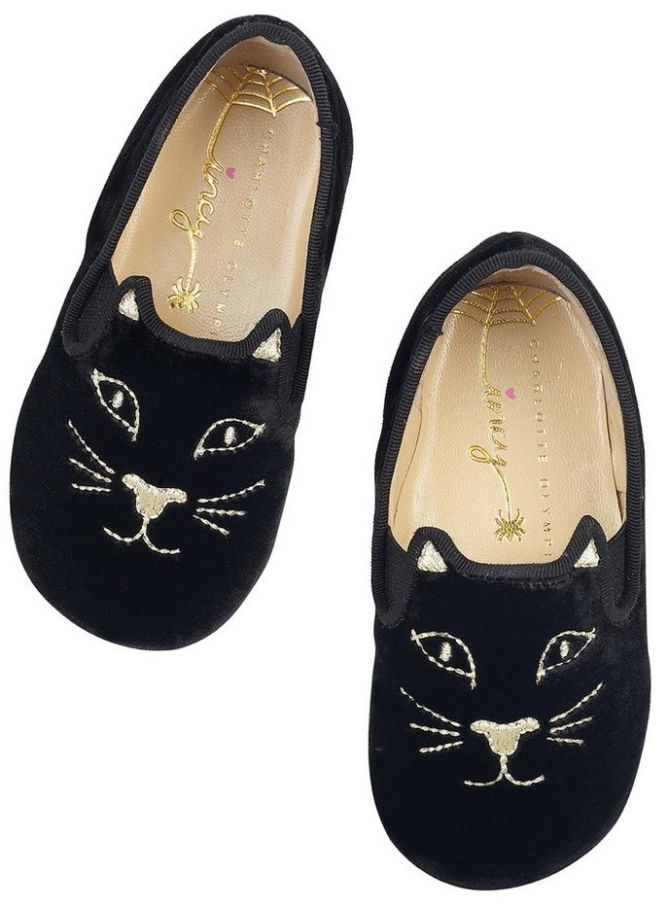 Charlotte Olympia Incy Kitten Flats, $125
If you're the type of mom who likes to spoil her baby girl with fashionable things, then by all means, take a cue from Kim and let your child slip into a pair of Incy Kitten flats from Charlotte Olympia. You can easily order them online.
Sorry I couldn't find cheaper styles that are as cute, but perhaps I can interest you in these glamo-fied Naturino mary janes instead. These come with bold and sparkly add-ons: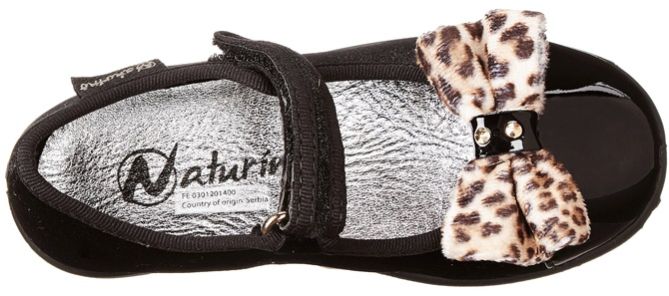 Naturino Mary Janes with Leopard Bow, $66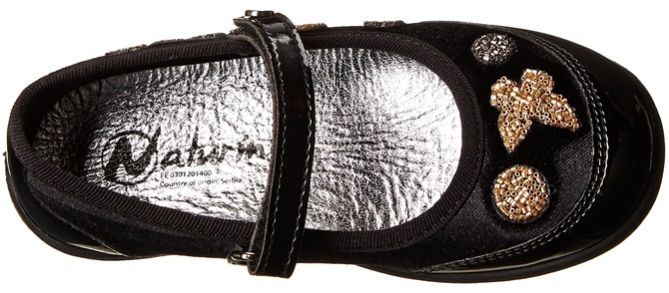 Naturino Embellished Mary Janes, $68