There's no stopping Kim Kardashian. The reality TV star has been flaunting her figure left and right like there's no tomorrow. No doubt, she is proud of what she has achieved and is taking every chance she can get to show it off. After all, getting back in shape is no easy feat. For Kim, that meant losing more than what she gained from two pregnancies. And now that she has achieved her goal weight, she's giving herself a pat on the back. I'm sure if you were in her place, you'll do the same.
Over the weekend, Kim attended an AIDS fundraiser in Beverly Hills. For the occasion, the shapely brunette wore a large Westside Collection t-shirt and some denim hot pants that exposed her toned gams. To elevate the ultra casual getup, Kim teamed the combo with strappy ankle-tie sandals and a choker necklace. While I'm not a fan of the combination, I can't deny that Kim looked effortlessly sexy in the mix.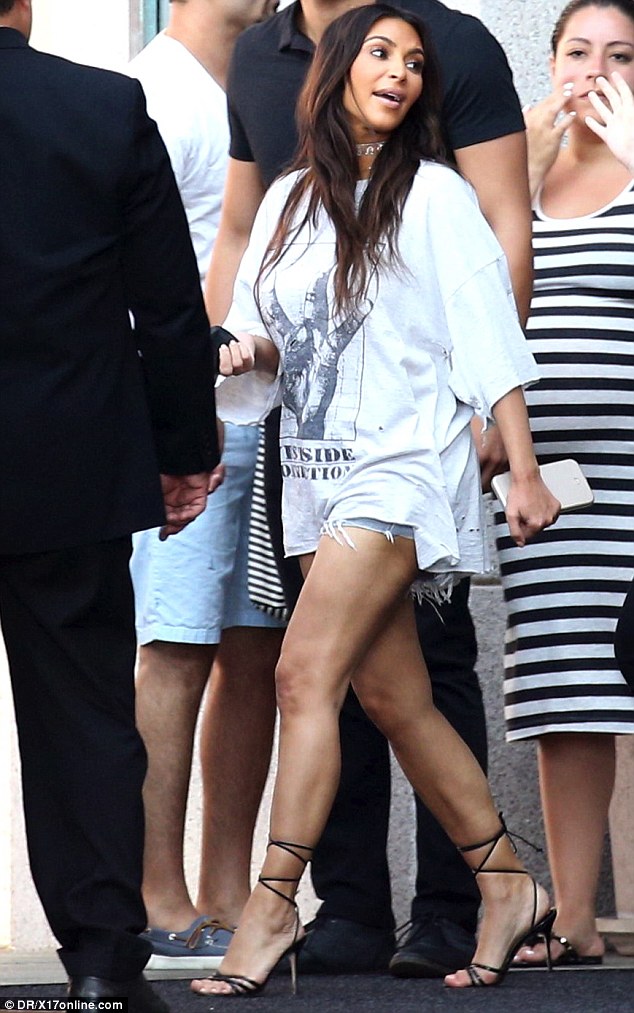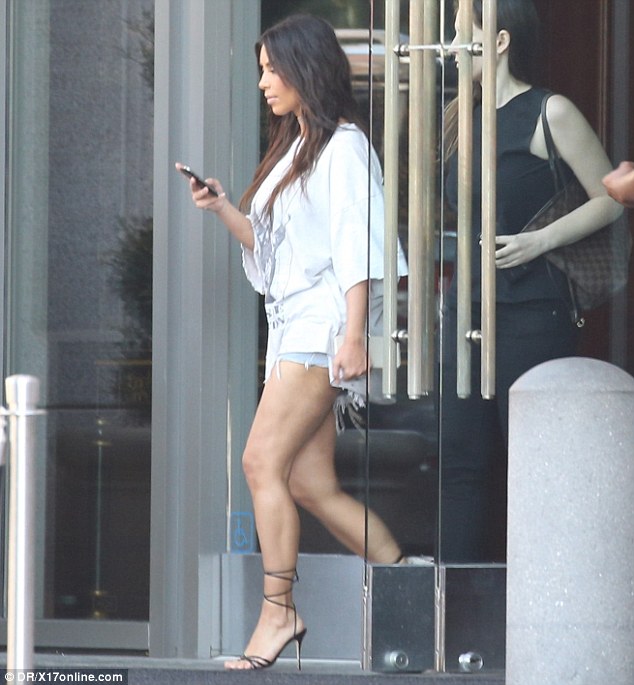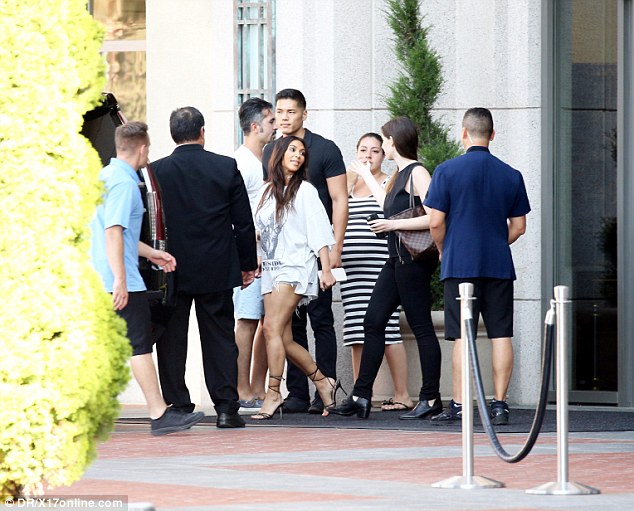 Kim Kardashian attends an AIDS fundraiser in Beverly Hills on August 21, 2016
What are your thoughts on Kim's Sunday street style, ladies? Do you approve?
It's nothing to fuss about, really. But I do love how she styled the outfit with fancy high heels. She looks sexier with the pair; and yes, she definitely looks more polished thanks to the shoes.
I did a quick lookup on Kim's sandals and found that they're by Manolo Blahnik. The style is no longer available, but similar ones in pre-loved condition can be found over at The Real Real.
If you fancy the flirty ankle-tie design, you can check out Blahnik's current rendition of the sandals — the "Xiafore". They come with single slim straps at the toes, flared heel tips, tubular ankle-tie closures, and tiny rose appliques all over. When worn, your feet will literally look like they're wrapped in flowers. Have a look at the Xiafore in black and blush below. They're on sale at Neiman Marcus, so place your order pronto: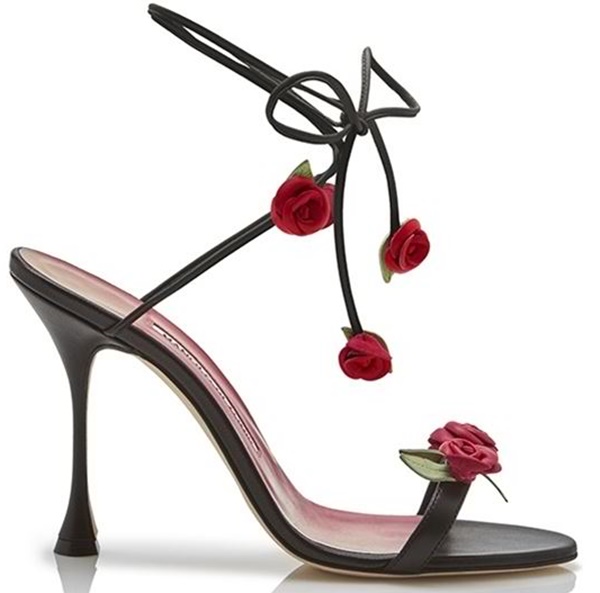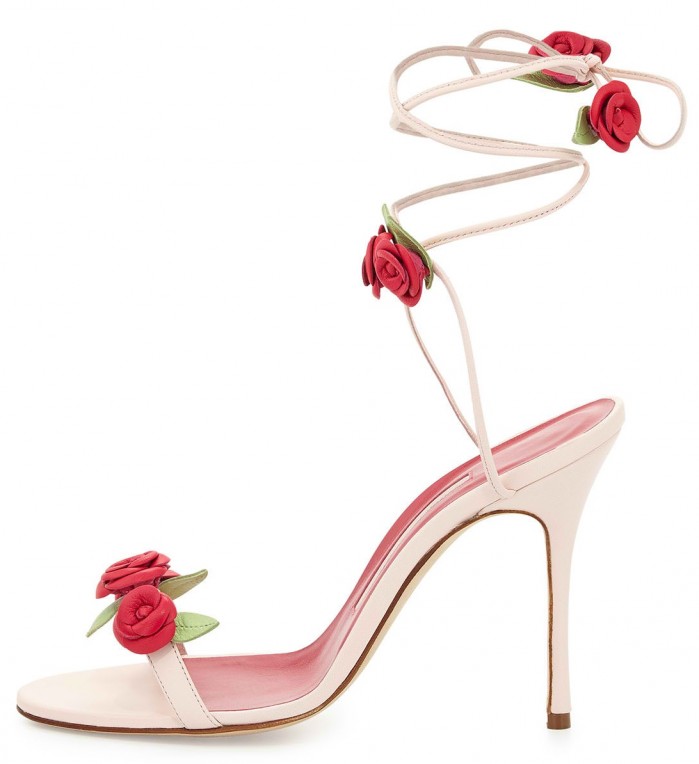 Manolo Blahnik Xiafore in Black and Blush, $646 (was $1295)
Oh, and before I forget, Kim also shared some pictures through social media over the weekend. One catchy photo shows daughter North "stealing" her liquid silver $1695 Balenciaga boots. I can totally understand why the boots caught North's eye. They're extra shiny and extra tall, kind of like a futuristic gadget of some sort. I mean, who wouldn't want to play with that?!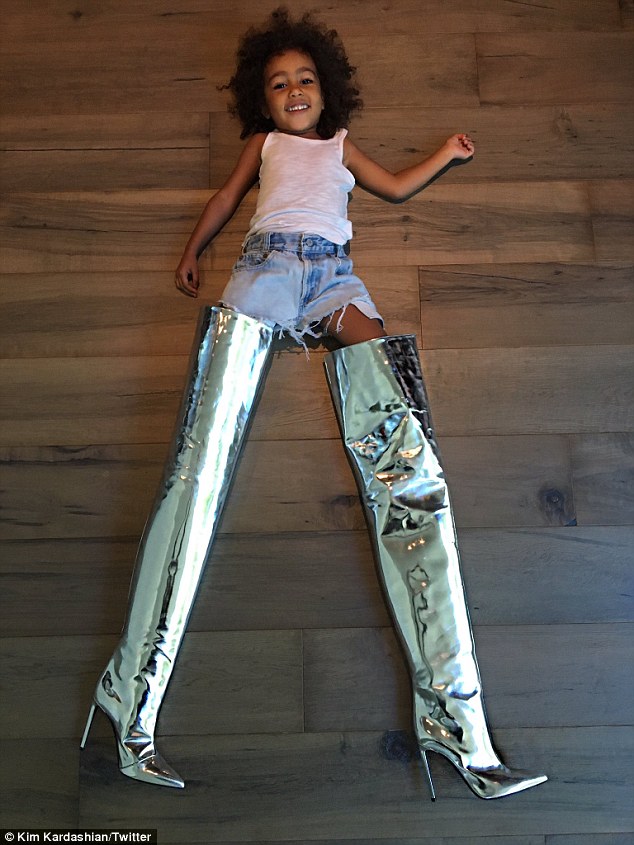 North steals' Kim's $1695 Balenciaga Boots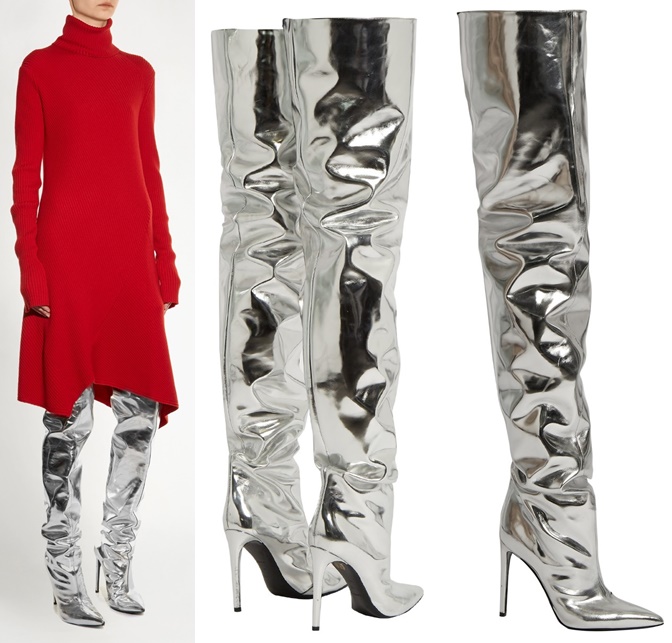 Balenciaga All Time Over The Knee Boots, $1695