It boggles me as to why, serial celebrity prankster, Vitalii Sediuk, is still walking around scott-free after grabbing Gigi Hadid in Milan last week. This week, the guy ambushed Kim Kardashian and managed to kiss her derriere right before her bodyguards took him down.
The incident happened on Tuesday, while Kim was seen leaving the Balmain office in Paris. Her outfit for the day was anything but plain, of course. The reality TV queen rocked a sheer skirt and coat that pretty much showcased her famous behind. She teamed the matching separates with a tiny fur purse and nude ankle-tie sandals.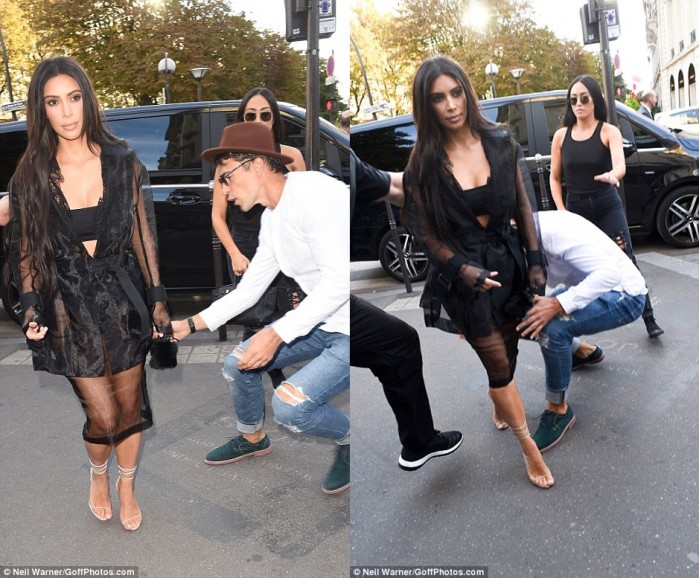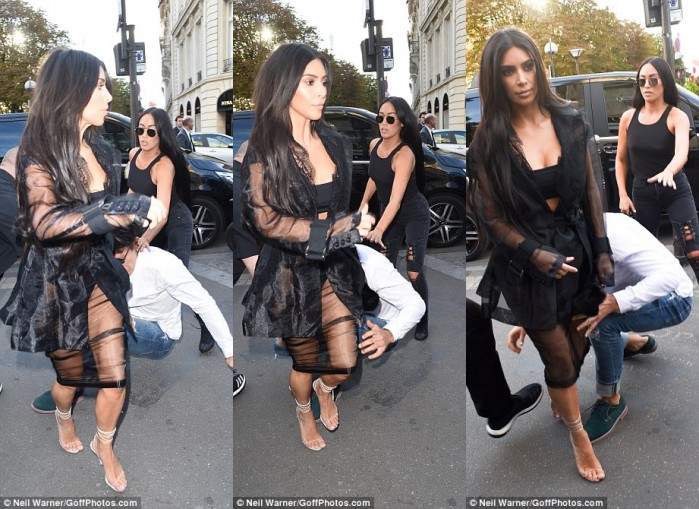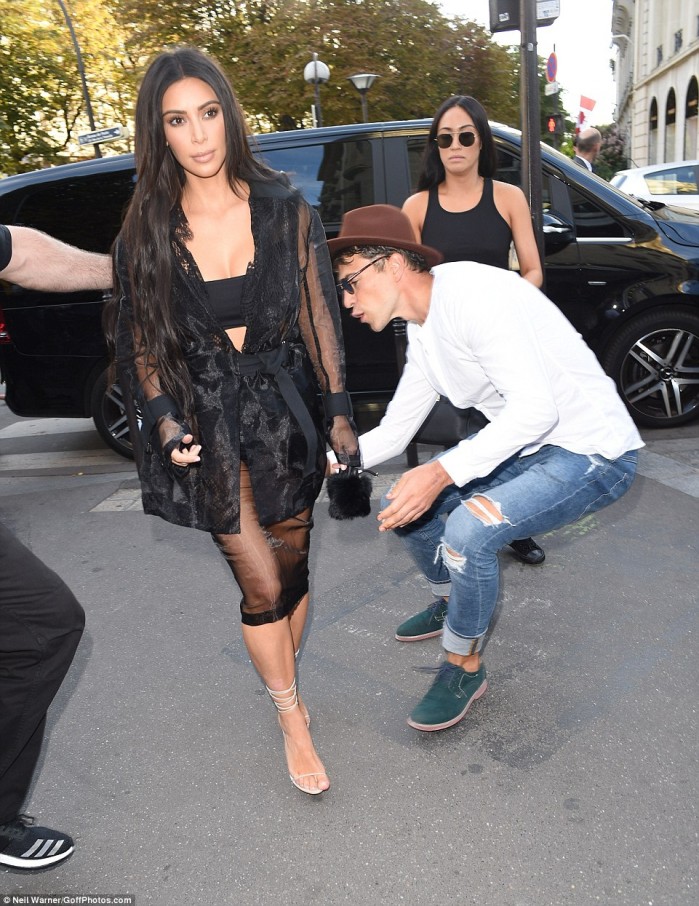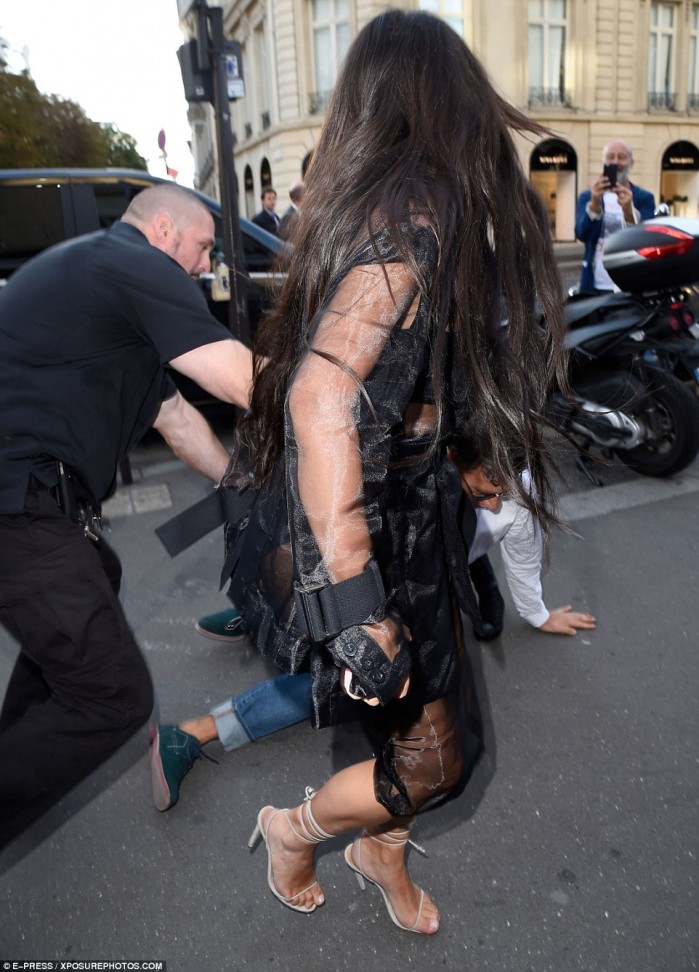 Kim Kardashian gets ambushed in Paris by the same prankster who grabbed Gigi Hadid in Milan last week, September 27, 2016
With a getup like that, I guess you can understand why he decided to smooch her plump derriere. Yes? But, here's the thing, he had no right whatsoever, so it's a complete violation and he should be put in jail.
Kim's sheer outfit is by Sacai. The pieces are not available online, but you can score other toppers from the designer that use the same material. Here's one from FarFetch: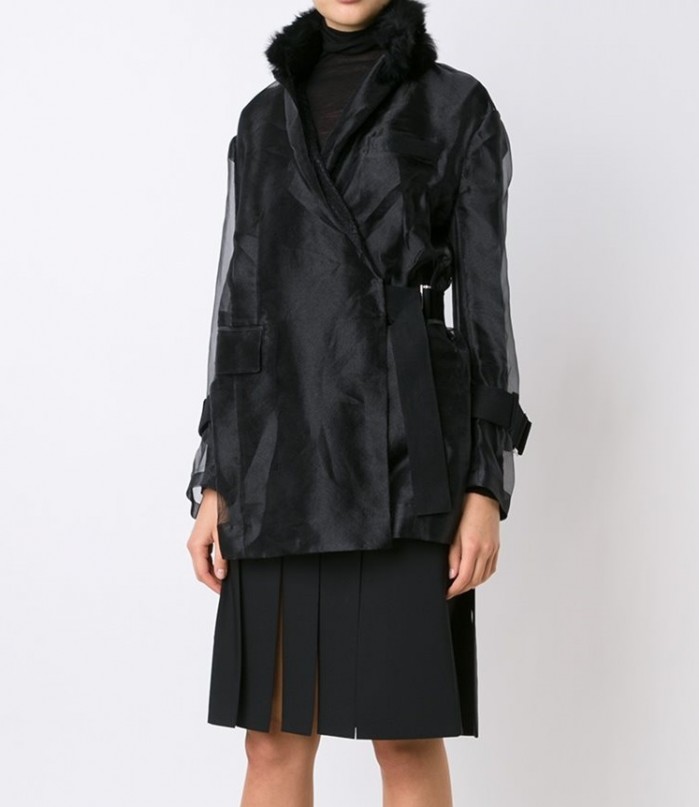 Sacai Transparent Belted Jacket, $1520
As for Kim's lovely sandals, they're by Manolo Blahnik. Again, you won't find them on the web, but similar styles from the label can be had if interested. Check out the Leva and Xiafore below. Both are on sale too, so it's your lucky day: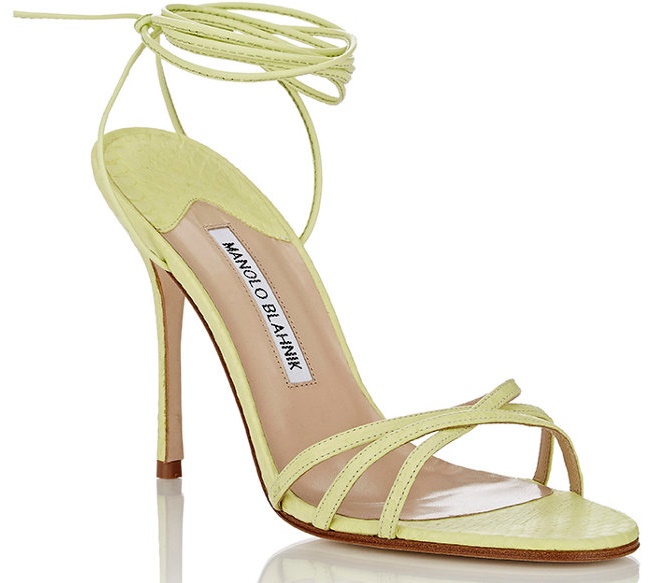 Manolo Blahnik Leva Ankle Tie Sandals, $319 (was $795)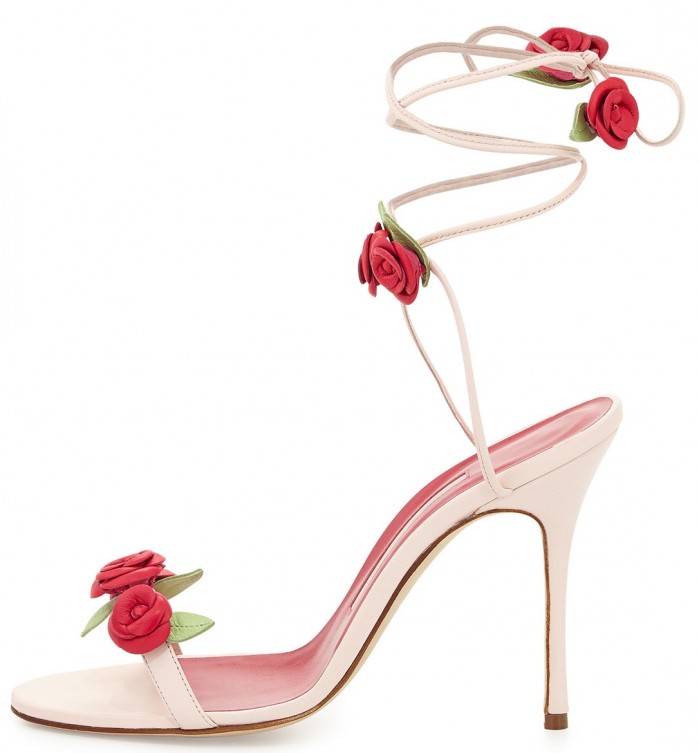 Manolo Blahnik Xiafore Flower Embellished Ankle Tie Sandals, $646