Kim Kardashian has been showing off her body more than usual lately. The Keeping Up With The Kardashians star wore a sheer Gucci bra as a top when heading to dinner in NYC earlier this week then followed that look up by flashing her nipples in a thin tank top after a workout. But on Thursday evening the mother-of-two stepped up her flesh-flashing game when getting sushi in Calabasas, California as she wore a completely see-through plastic dress that exposed her chest and revealed her silk undies.

What a shock the diners at Shibuya -located in a strip mall next to kids learning center Kumon in the sleepy suburb – must have gotten.Mrs Kanye West most l ikely took a lot of time to plan out this jaw-dropping look because the vintage Jil Sander coat covered her breasts just enough as to avoid flashing onlookers. One stretch and her assets could have been on display.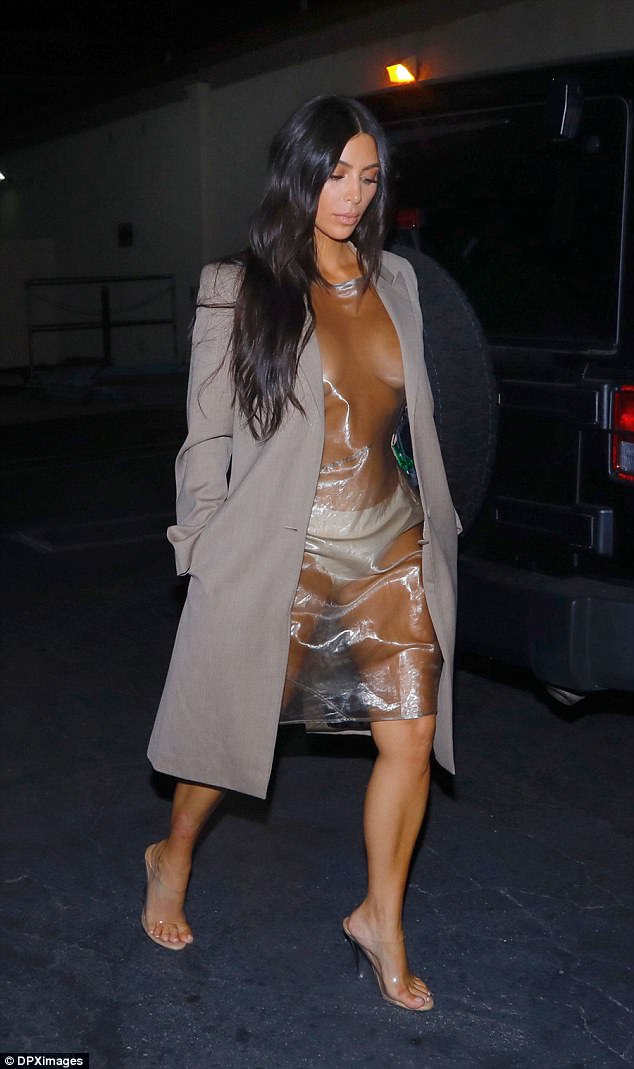 The Selfish author added see-through plastic heels and beige panties. Kim has been working hard to look as appealing as possible this week as she continues to hawk her KKW Beauty line. And she is no doubt proud of her post-baby body. In the past few months she has increased her workouts and been even stricter with her diet. She is currently on the Atkins Diet. The result is a very trim figure with a tiny waistlines and abs.
This sighting comes after Kim was forced to responds to two reports. The first one was a claim that she had cocaine on a table as she took a Snapchat video. The superstar said she didn't 'play' that way and added she does not drugs.

And then she took a video to show that the lines were actually natural white marks in the marble table. Next the daughter of Kris Jenner was slammed for putting daughter North in a corset over a silk dress. She responded by saying she thought the garment was 'cute.'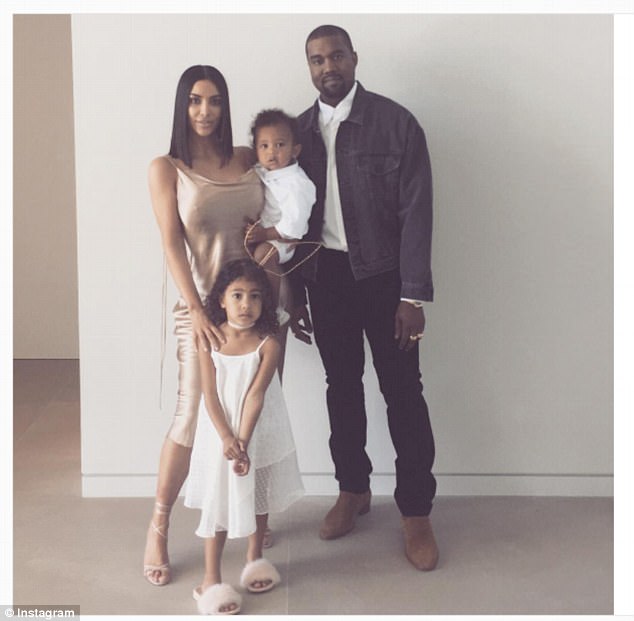 Meanwhile, Kim continues to not comment on the Rob Kardashian and Blac Chyna scandal. On July 5 the black sheep of KUWTK shared naked photos of his former fiancee along with a rant about how she cheated on him. The 30-year-old star became crude, saying she would sleep with a man then him in the same day. He also accused her of having sex with eight men in the same months and said he wanted back $250,000 worth of jewelry he gifted. Chyna has since filed a restraining order against the star who suffers from Diabetes.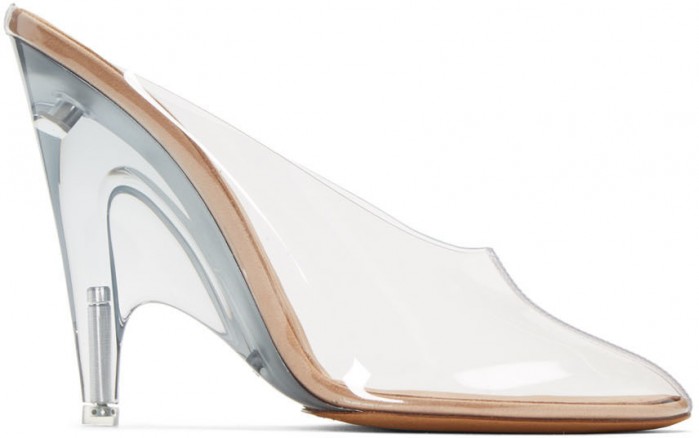 Slip-on heels in transparent vinyl. Pointed toe. Leather sole and insole in beige. Transparent plexiglass stiletto heel. Tonal stitching. Approx. 4″ heel.
Perspex shoes have become a bit of a phenomenon thanks to Kim's penchant for them and, while you can't shop Kim's exact heels, you can click the link to your right to shop near-identical Yeezy mules at Ssense.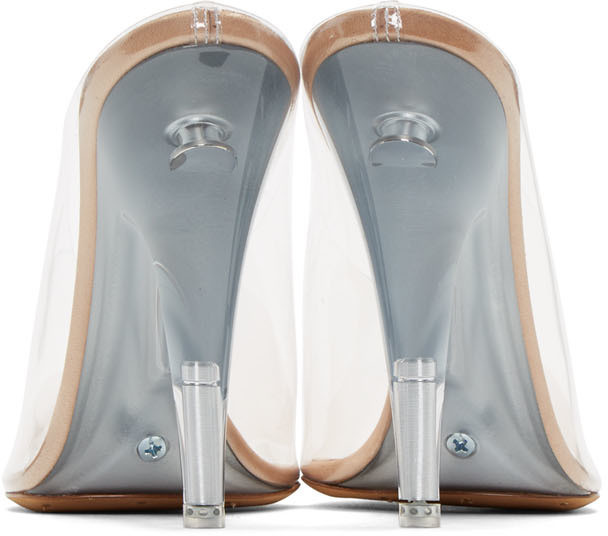 Alternatively, click below to shop our carousel of lookalikes: