Kim Kardashian is officially a chameleon. The big-time reality TV star is the face of Love magazine's February issue, but you wouldn't even know it unless someone told you. Kim is completely unrecognizable as a fully bronzed eyebrow-less diva in black ankle-strap platform sandals and a bright fur stole on the magazine cover.
Kim may have graced a million glossies, but this kind of look is a first for her. I must admit, though, I actually like it. She looks edgy, mysterious, and totally badass.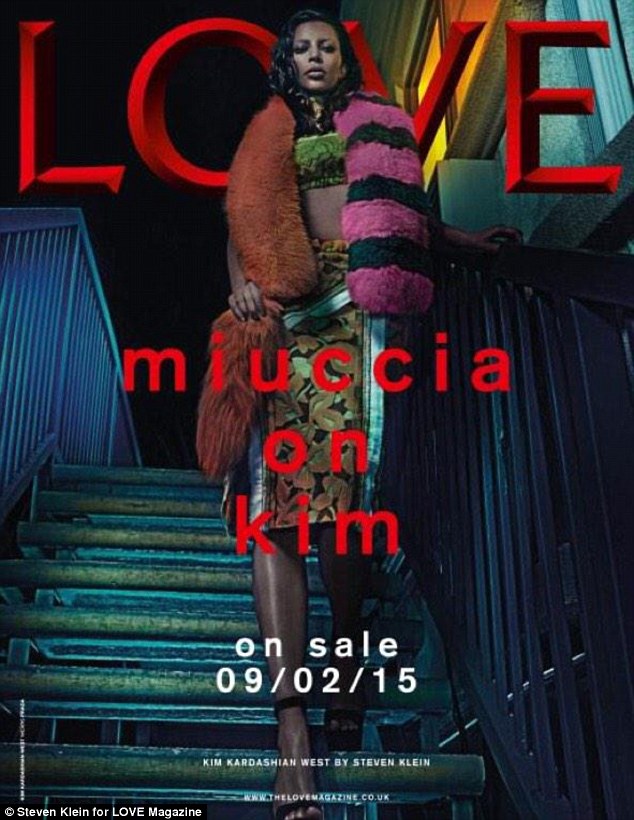 Kim Kardashian is totally unrecognizable on the cover of Love magazine's February 2015 issue
What do you think peeps? Are you loving Kim's Love magazine look or not? Do you think you can look as good as Kim with bleached eyebrows?
Below is  a behind-the-scenes snapshot she shared on Instagram a few months ago: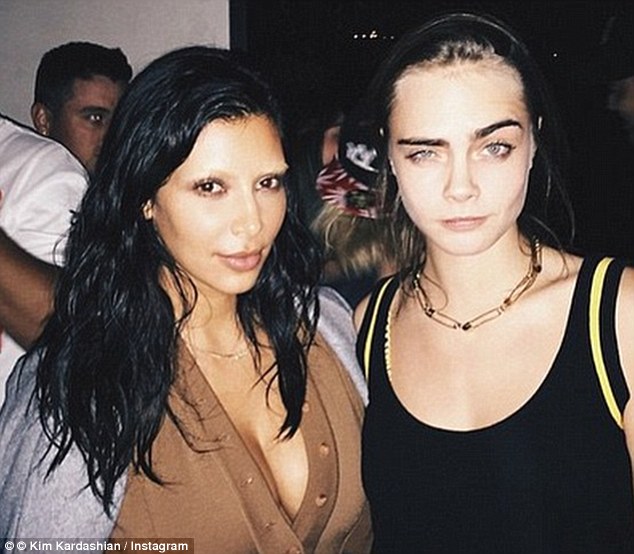 Kim Kardashian shares a behind-the-scenes snapshot of the shoot alongside Cara Delevingne a few months ago
Obviously the outfit is by Prada judging from the text. I'm loving the statement fur around her neck, and I like how the whole getup was punctuated with a pair of classic black platform sandals.
Speaking of which, while I don't have the official info on her shoes, my hunch is Kim wore these black suede ankle-wrap platform sandals from Prada. They feature 1.5-inch-thick platforms, chunky 5.5-inch-tall heels, and a rather unique d'orsay-type of silhouette: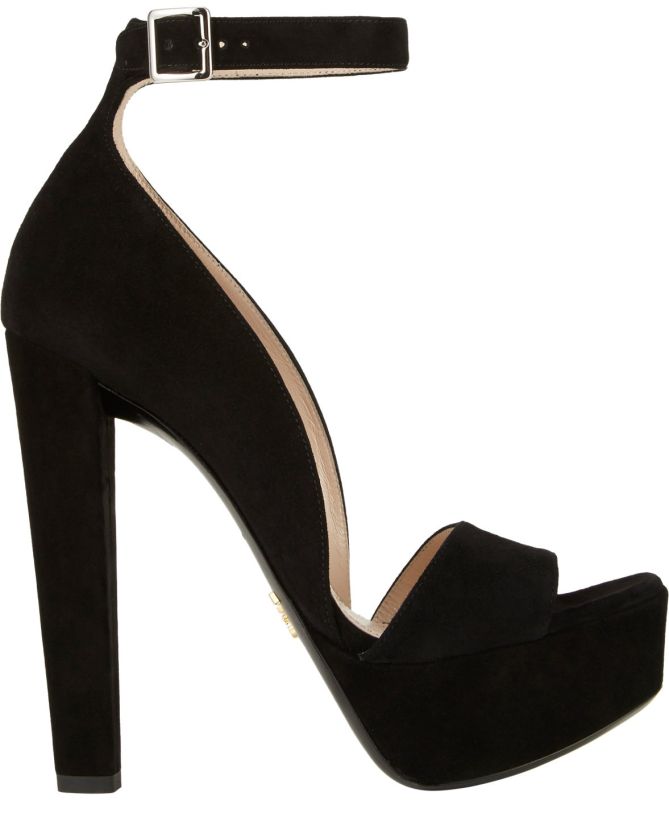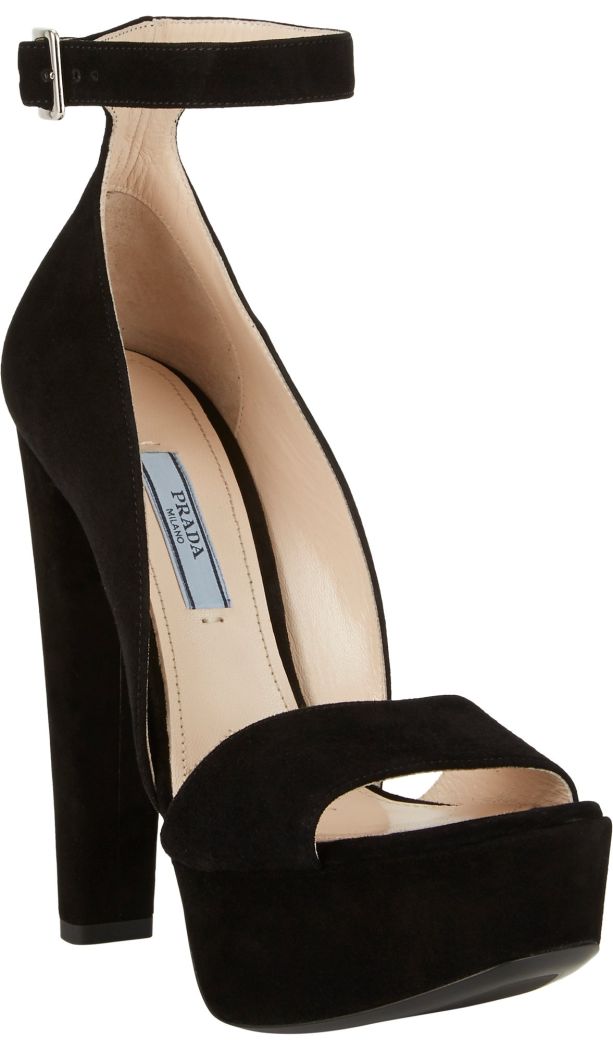 Prada Ankle Strap Platform Sandals in Black Suede, $895
The sandals are currently available online for $895. If you're thinking of following in Kim's footsteps, rock the shoes with a printed high-waist knee-length pencil skirt and a crop top, then cap off the ensemble with a fur scarf. Oh, and yeah, bleach your eyebrows and bronze up your skin.