Kim Kardashian offered the public some major cleavage action as she stepped out with her family and friends in Miami on Saturday. The reality TV star channeled Princess Jasmine of Aladdin by donning a white off-shoulder bustier for the family activity. But instead of harem pants to go with, Kim decided  on a pair of white skintight cropped leggings. She wore zero accessories, kept the makeup flawless (of course!), and capped off the attire with a pair of PVC ankle strap sandals. In a nutshell, Kim looked like a modern-day Arabian princess, only, with her boobs almost spilling out.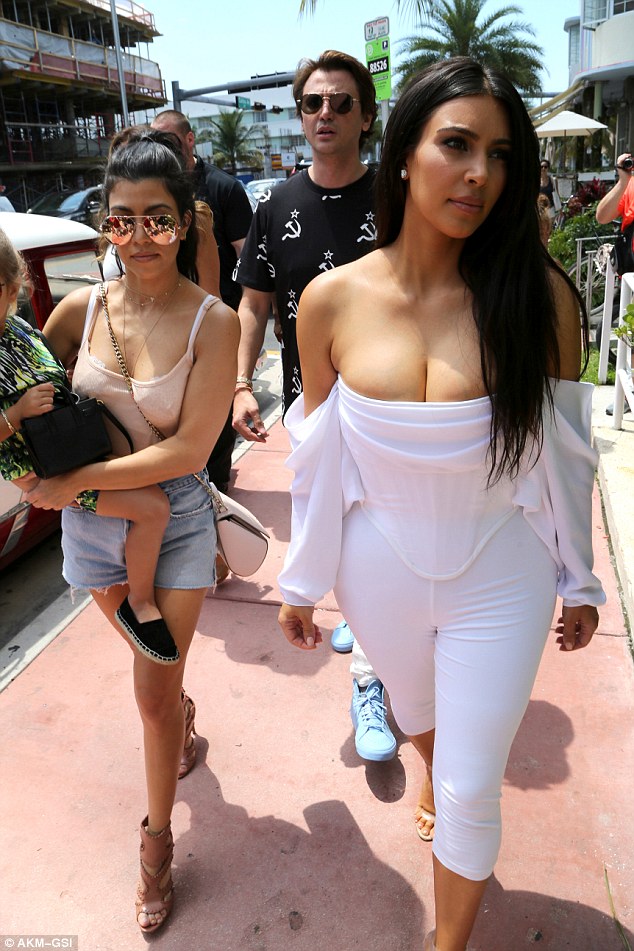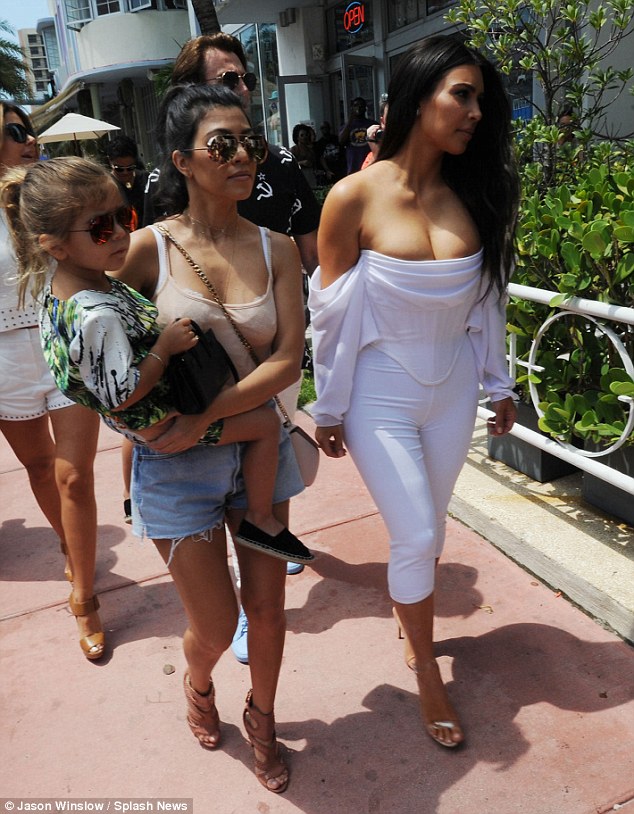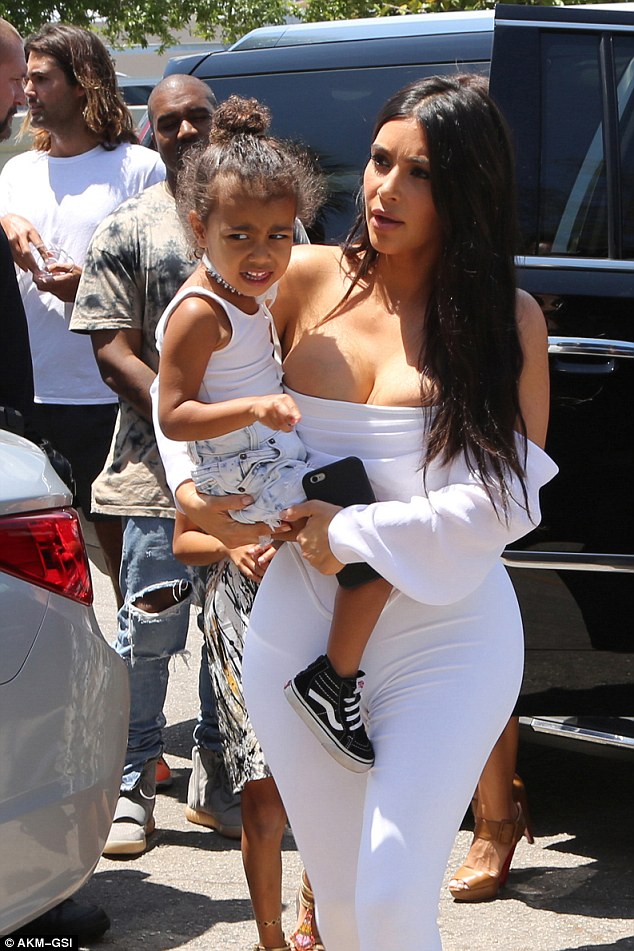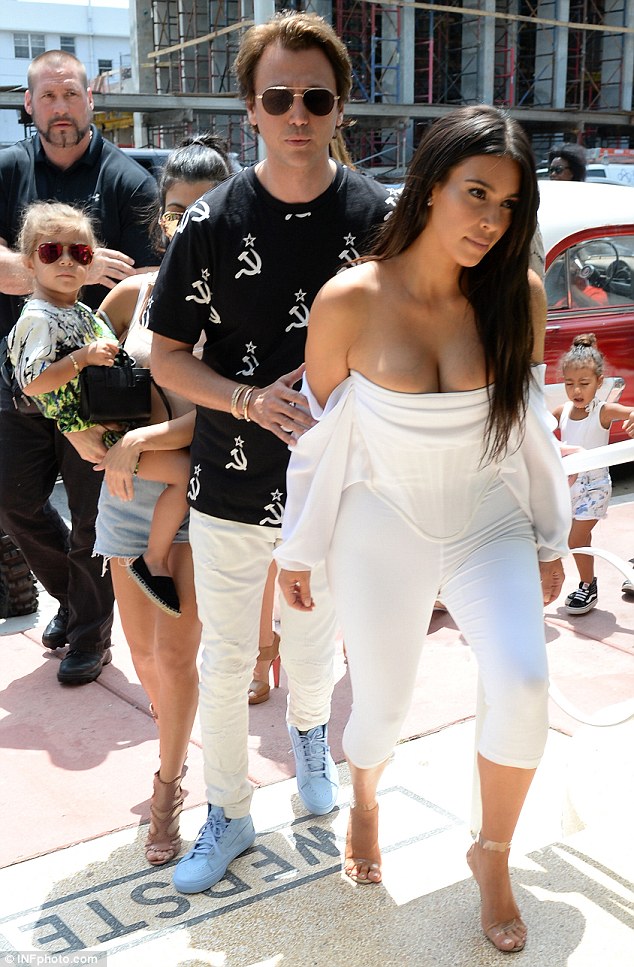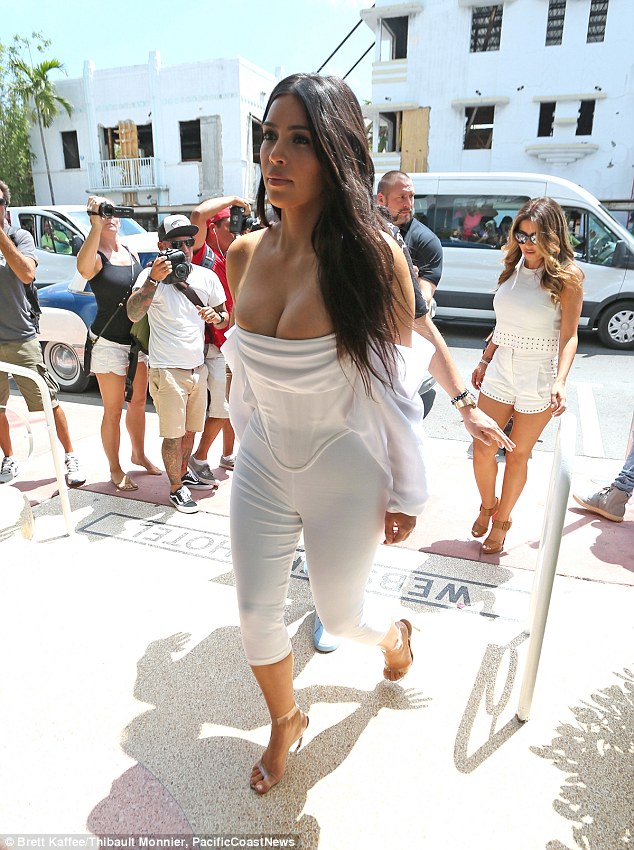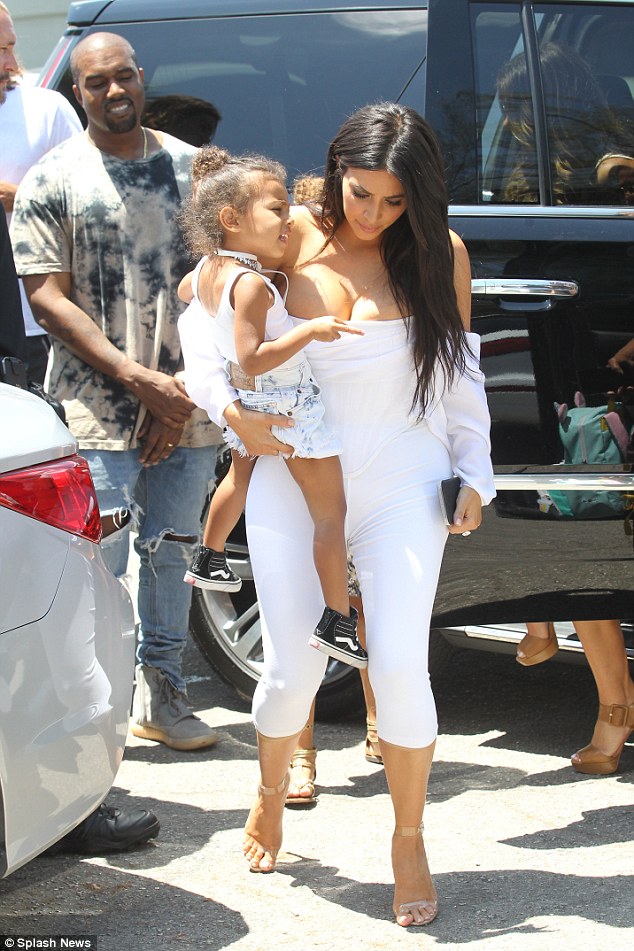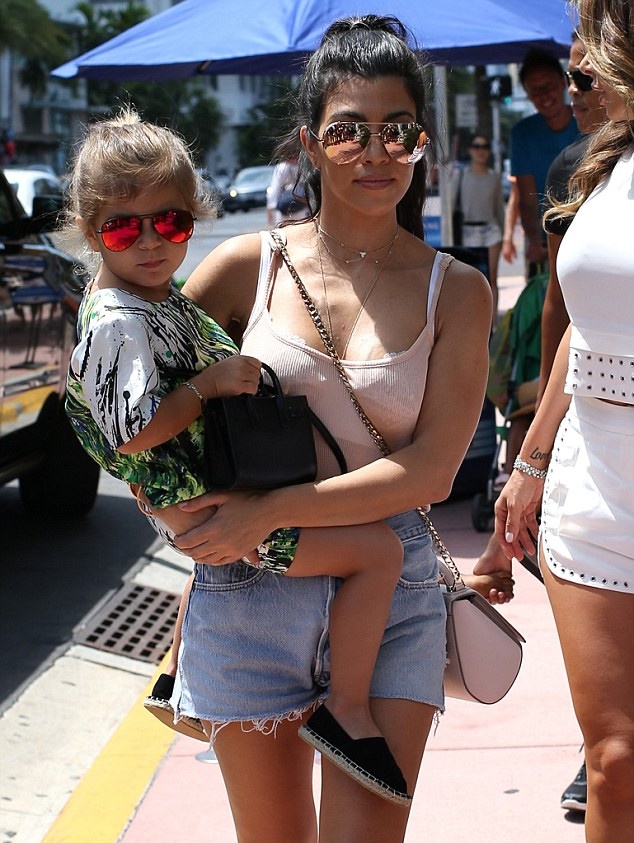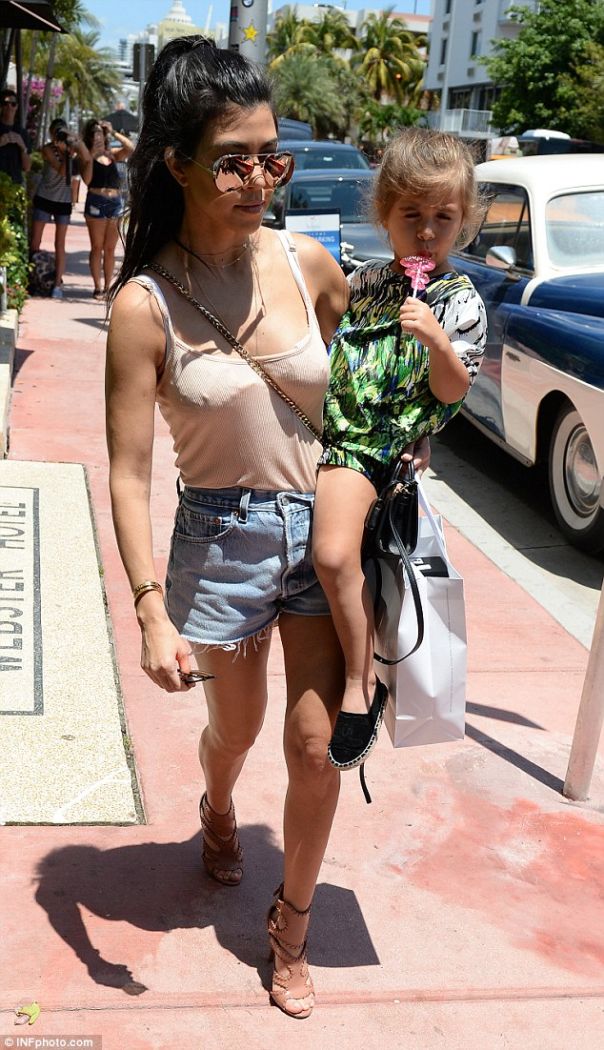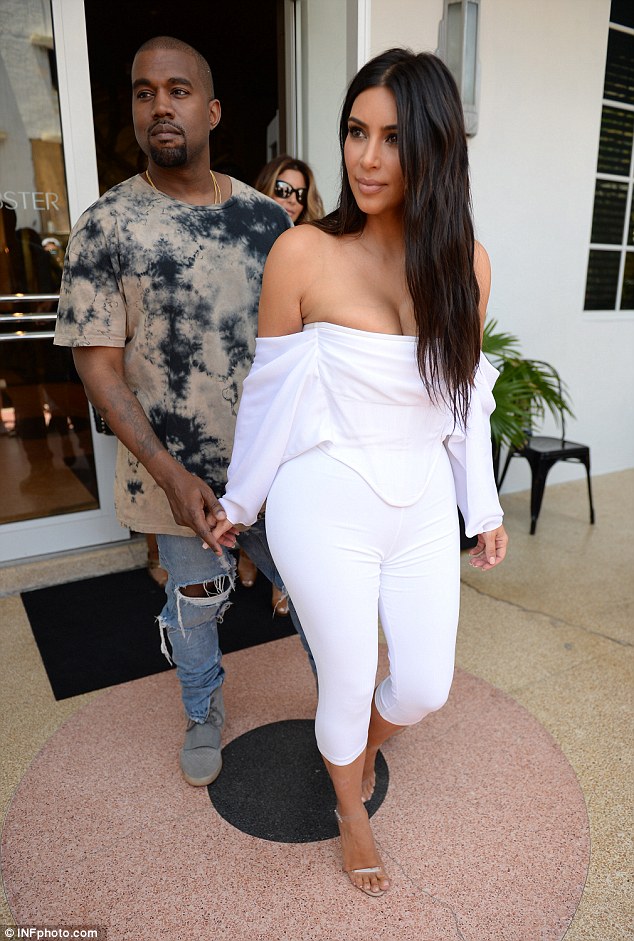 Kim, Kourtney, and Kanye step out in Miami with their kids and friends on April 23, 2016
What are your thoughts on Kim's outfit, ladies?
Off-the-shoulder necklines are supposed to look flattering on almost any shape, but Kim ruined it by exposing too much cleavage. Would you agree? And then of course, she made it worse by teaming the corset with leggings.
Kim's white corset is from Givenchy. Here's a look at the piece. To be honest, it looks better on the model, especially with the high-waisted trumpet skirt. For the life of me, I can't understand why she didn't copy this look instead: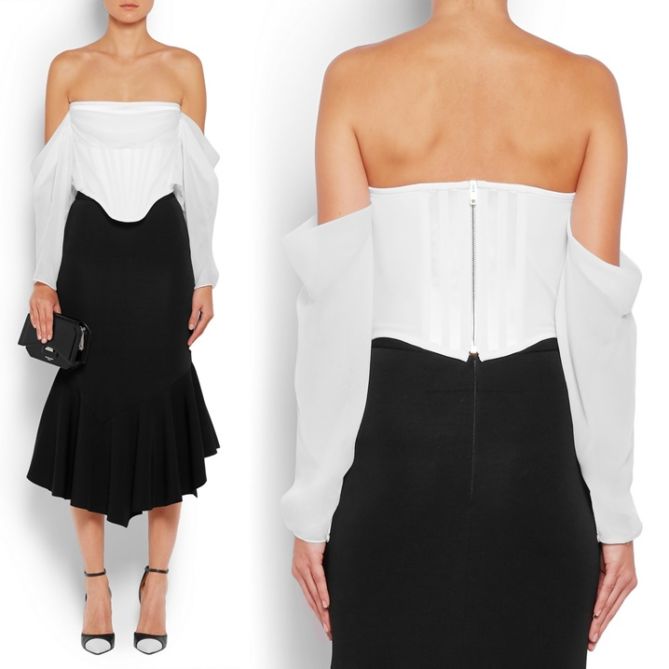 Givenchy Off Shoulder Top in White Satin and Silk Chiffon, $3900
If you like the corset and you're willing to spend $3900 on the piece, feel free to place your order. Of course, Kim isn't here because of her top. She's here because of her transparent heels, which up until now, have not yet been ID'ed. If you fancy the style, you can try the Marskinryyppy Pauwau sandals instead. They retail at a more accessible $395: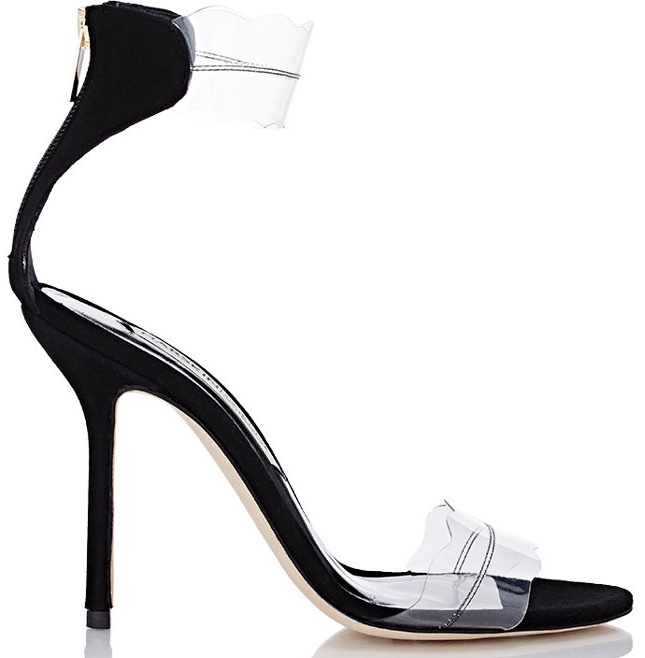 Marskinryyppy Pauwau Sandals in Black, $395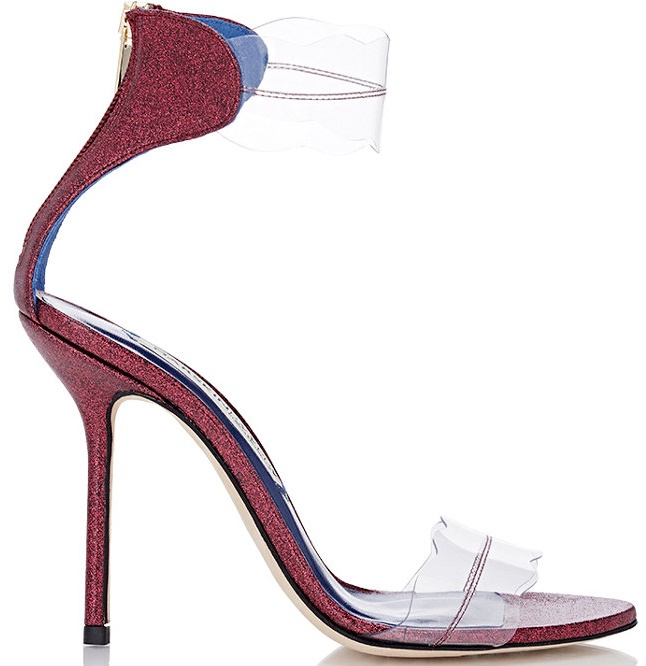 Marskinryyppy Pauwau Ankle Strap Sandals in Dark Pink, $395
That said, I actually prefer Kourtney's simple yet sexy getup here. I know she's not as dressed-up as Kim, but she looks insanely good. I especially like how she glammed up the attire with whipstitched cutout sandals. A quick search gave me Alaia. They're crafted from glossed leather and feature whipstitch detailing around the edges using the same leather material.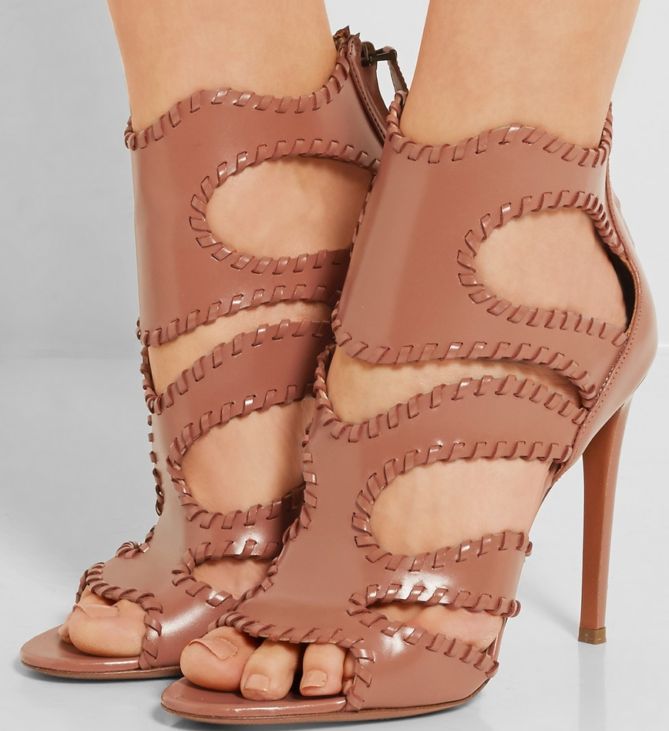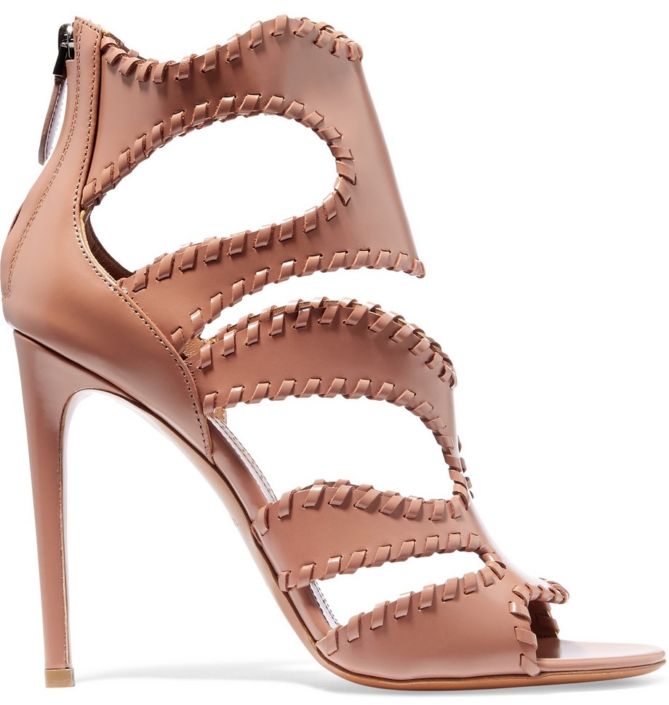 Alaia Glossed Leather Whipstitch Detailed Cutout Sandals, $1530
Kourtney sandals retail at over $1500. There is a black python version that will cost you much more. I prefer the nude pair, though, as it is more flattering, especially to petite woman like Kourtney here.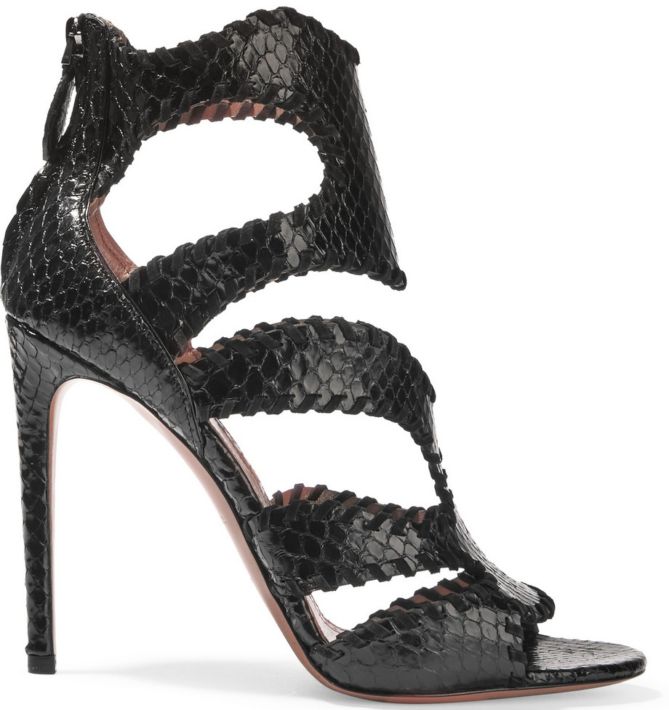 Alaia Python Whipstitch Detailed Cutout Sandals, $2440