Kim Kardashian has worked so hard to get her fabulous figure back, so it comes as no surprise that she's proud to show it off.
Over the weekend , the reality TV star took a quick trip to Paris and then flew back to Los Angeles with her hubby, Kanye West. While at the airport, Kim shamelessly took many selfies as her presence created a ruckus at the terminal. It was not hard to see why she caused quite a stir. I mean, she looked fabulous! Her monochromatic army-green getup was perfection.
For the plane ride, Kim wore a skintight tea-length tank dress and a long knitted cardigan in the same color. She then capped off the combo with thigh-high peep-toe boots from Yeezy Season 2. Suffice to say, the attire was edgy, glam, and sexy.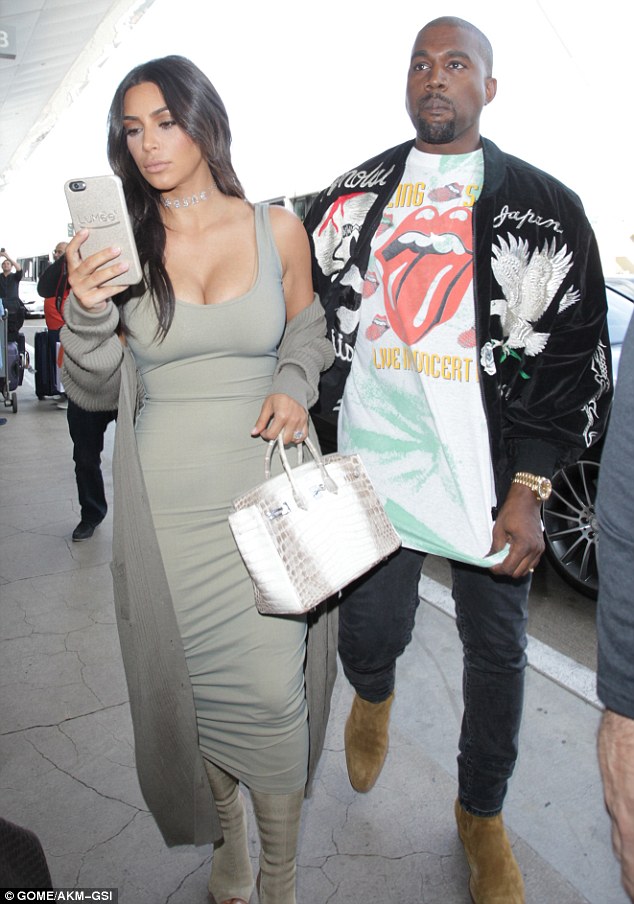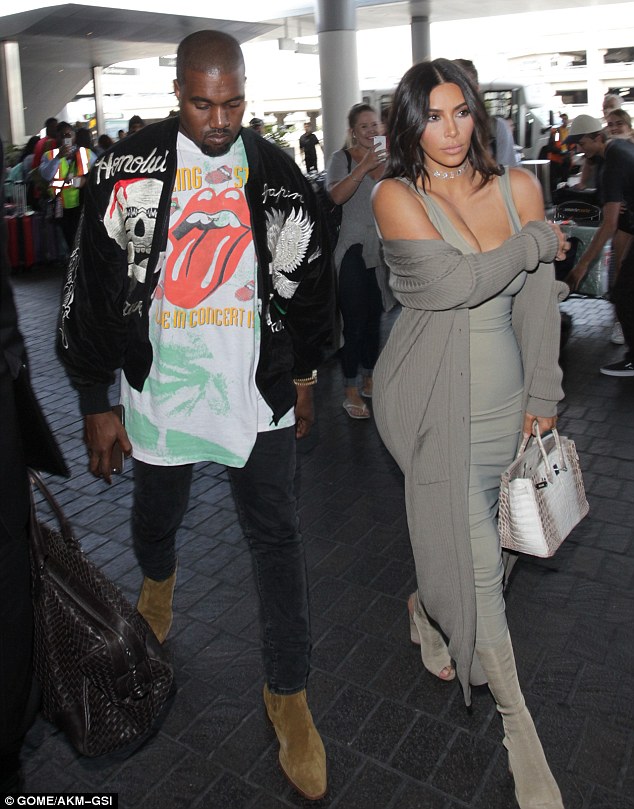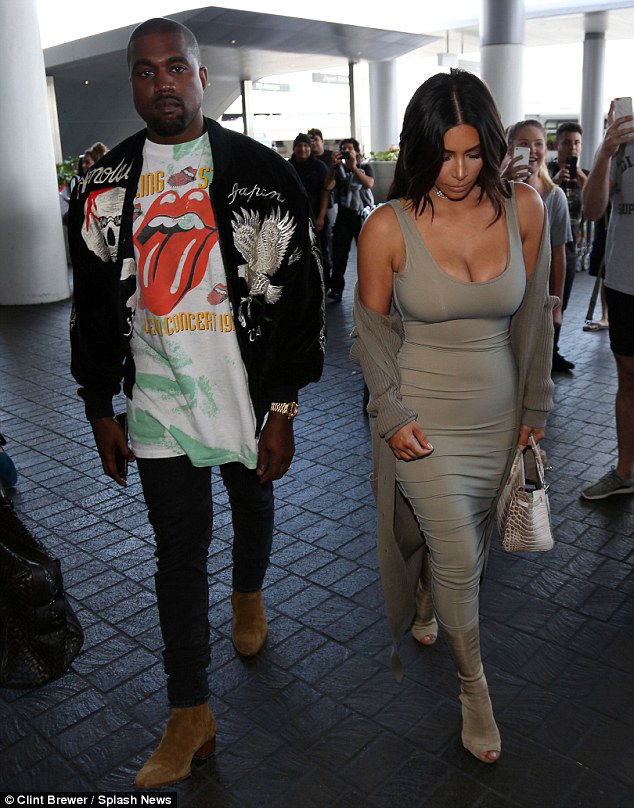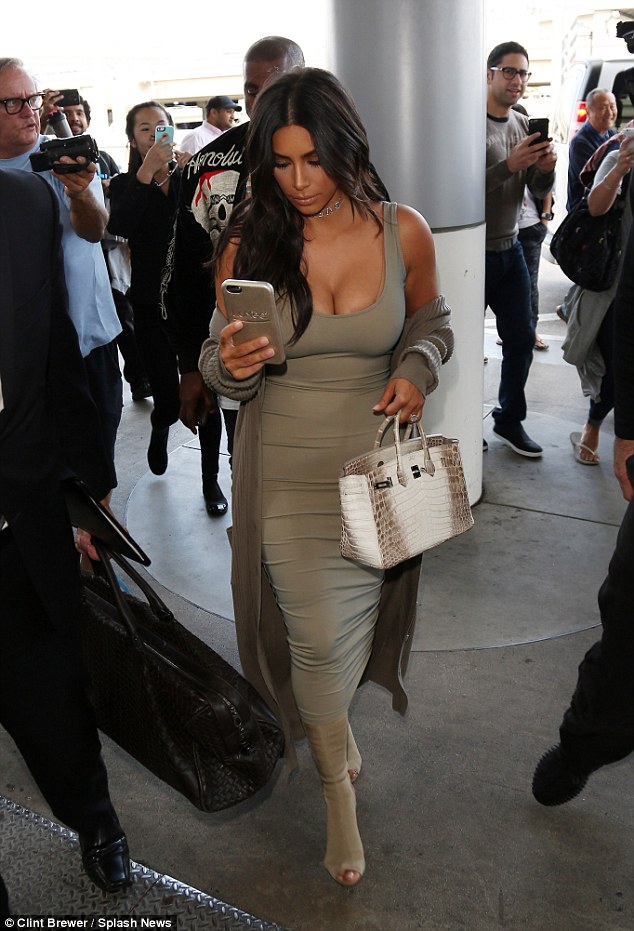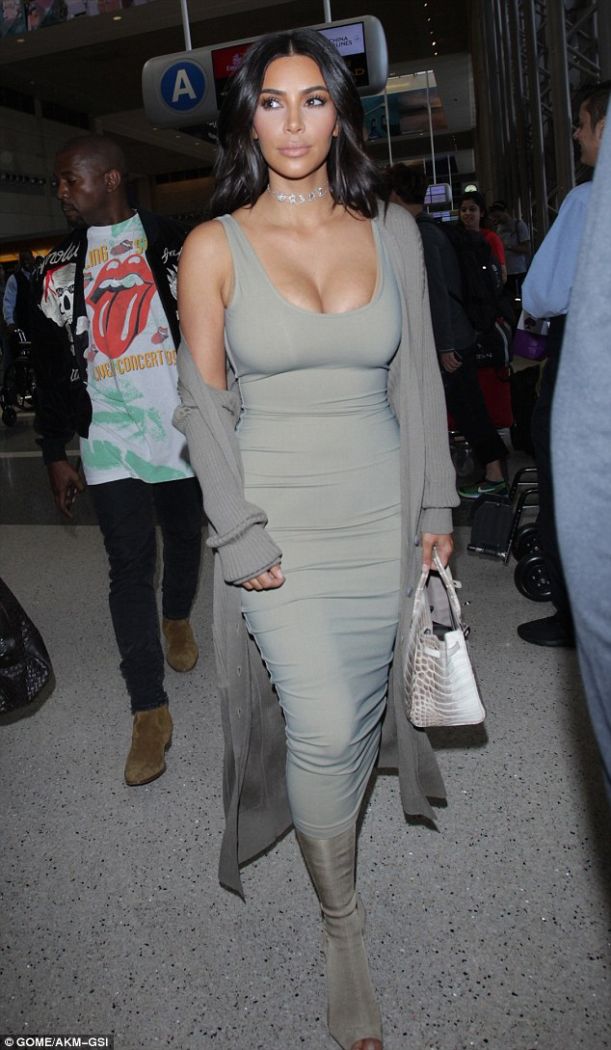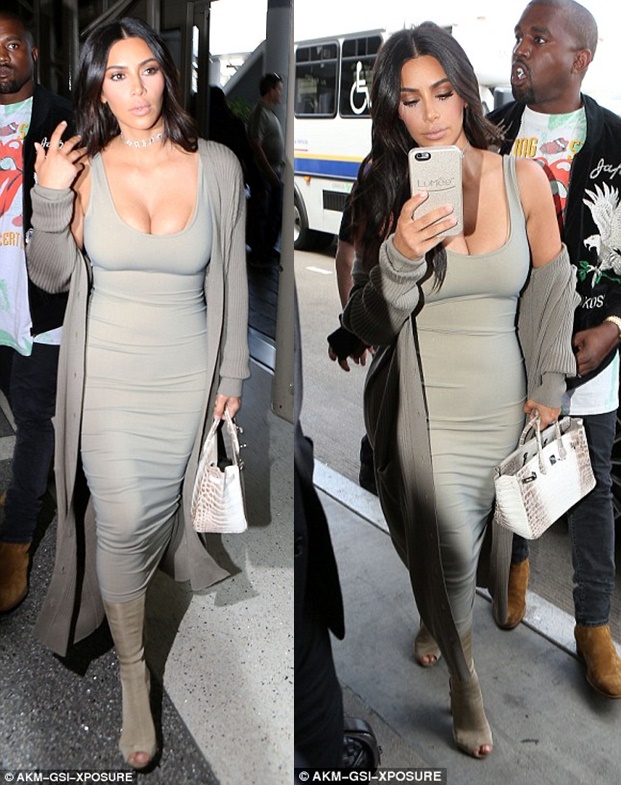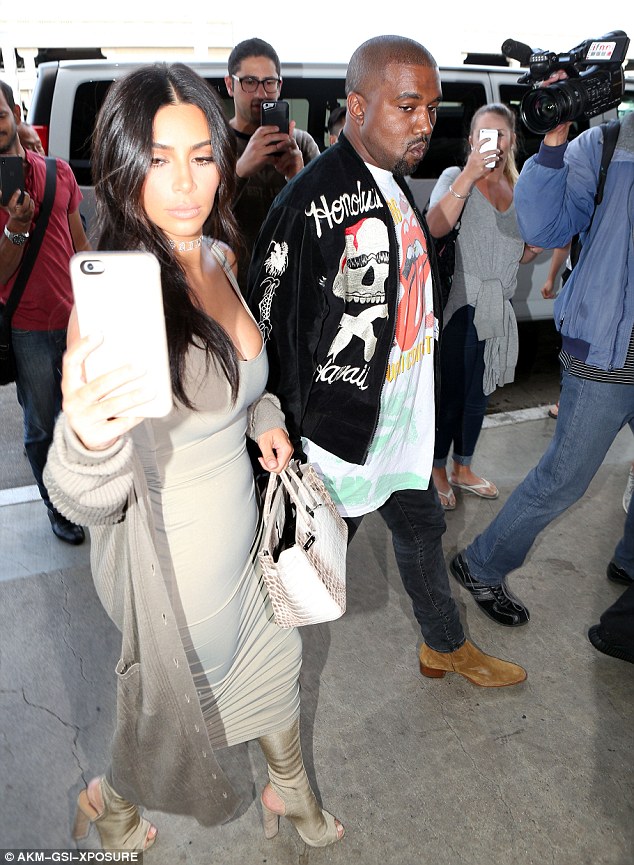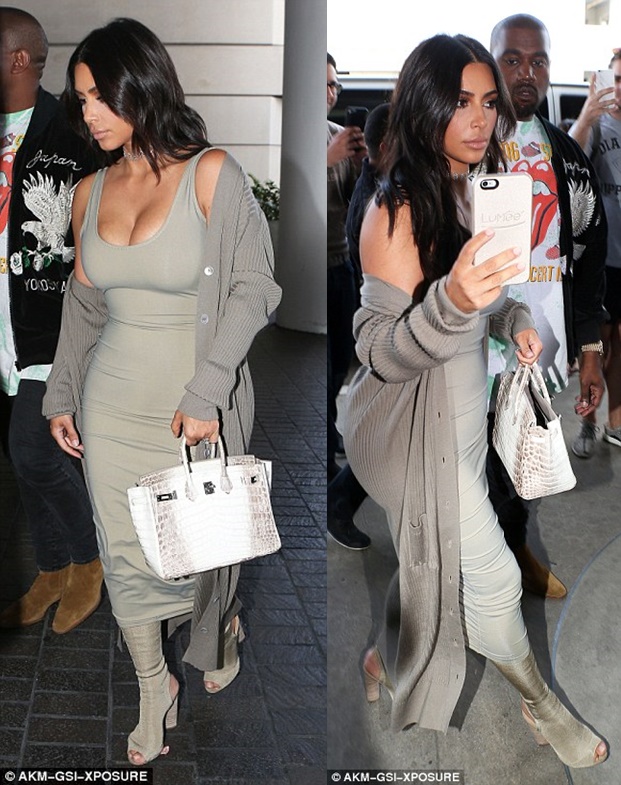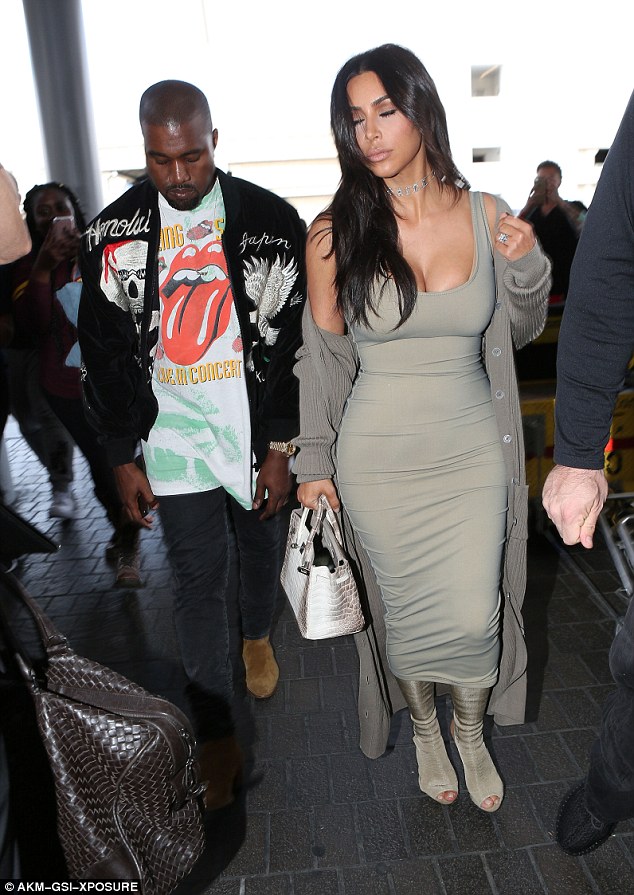 Kim Kardashian shamelessly takes several selfies as she and Kanye arrive at the airport to catch a flight to Los Angeles from Paris, June 12, 2016
I know some of you don't like Kim because she's all over the place. But let's admit it, shall we? She looks extra good in these photos.
I couldn't find any details on Kim's dress, but I thought I might give you a closer look at her Yeezy Season 2 peep-toe thigh-high boots. They're made of prime knit textile and feature leather shells at the vamps. The shafts are soft and stretchy  and tall (at 21 inches) so they will really hug your legs. The boots come in a peep-toe silhouette  and at the bottom are 4-inch-tall stacked wooden block heels. If you fancy them, you can find them at Forward. They retail at $995. Oh, and they're from Italy. Think they're worth it?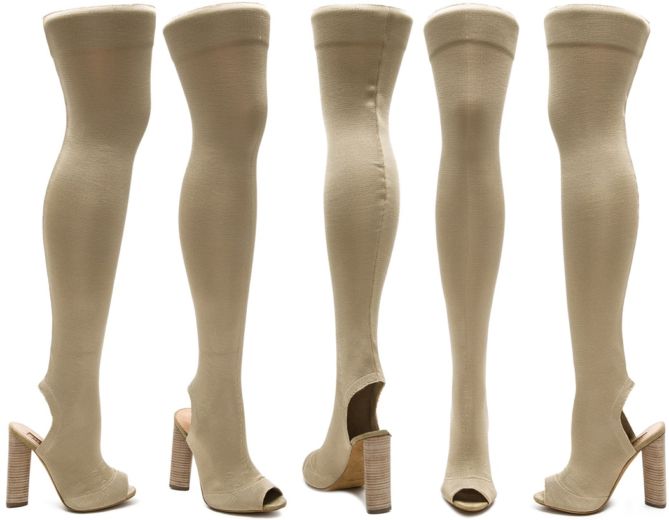 Yeezy Season 2 High Knit Boots, $995