Kim Kardashian made an appearance on Jimmy Kimmel on Thursday. Sadly, the reality TV star got a lot of flak for the outfit she wore to the guesting. Kim slipped into a sheer pleated maxi skirt and a black tuxedo jacket for the occasion, but the getup turned out to be more of a miss than a hit — all thanks to the granny panties she wore underneath the skirt. Simply put, they didn't look too good on the buxom beauty.
Granny panties ARE the underwear of choice for sheer frocks and skirts, but unfortunately, they can also be quite unflattering to certain body types.
Personally, if Kim wanted it daring, a high-cut bodysuit would have been a better choice. They would have elongated her legs and made her look slimmer. Either that or she should have just worn a short black slip underneath. What do you think?
Here's a look at Kim's outfit, then give me your two cents: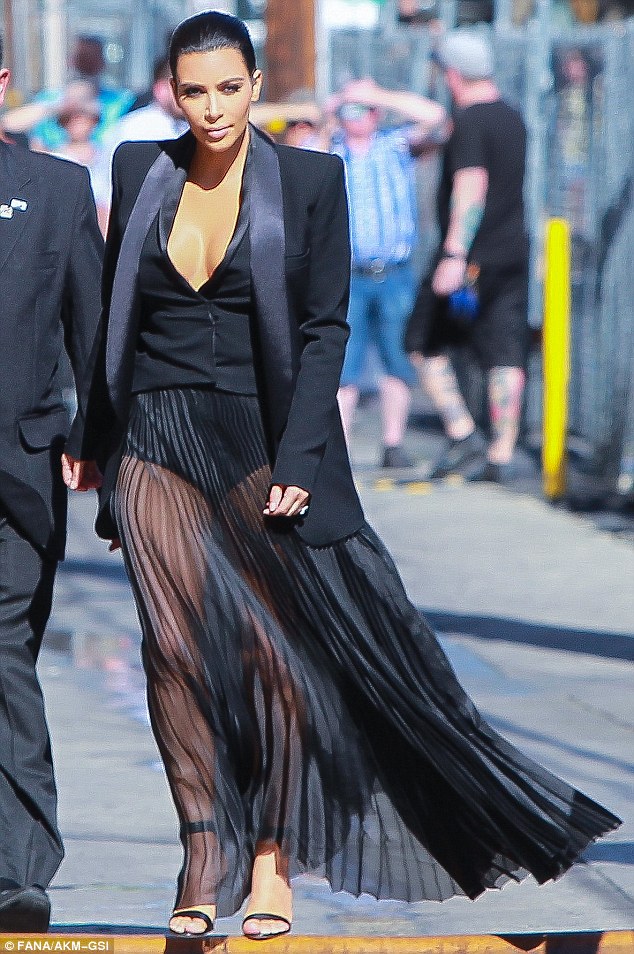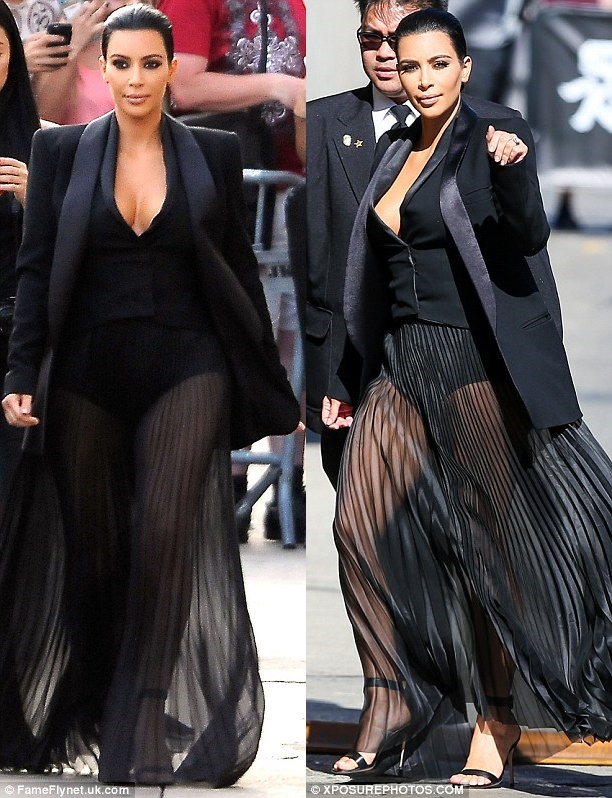 Kim Kardashian wears a sheer skirt as she heads on her way to the Jimmy Kimmel Live! studio in Hollywood for an appearance, April 30, 2015
So what do you think? Did Kim score a hit or miss?
Kim's skirt is from Balmain's spring 2015 collection. If you like how it looks, you can score a similar piece for much less. Try this skirt from Torn by Ronny Kobo. It's on sale too!
Now on to Kim's shoes for the occasion. She teamed the ensemble with black ankle-strap sandals from Givenchy. They're the "Nadia", a very classic style detailed with slim straps on the front and along the ankle, covered heel counters, and silver trimming in between the inner sole and outer sole.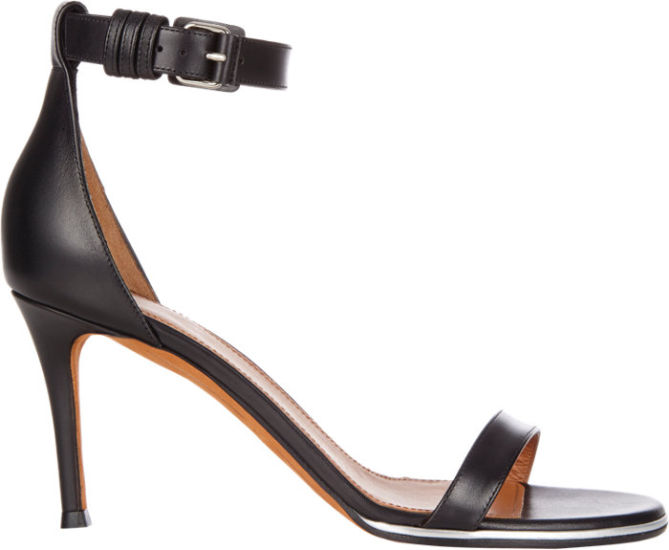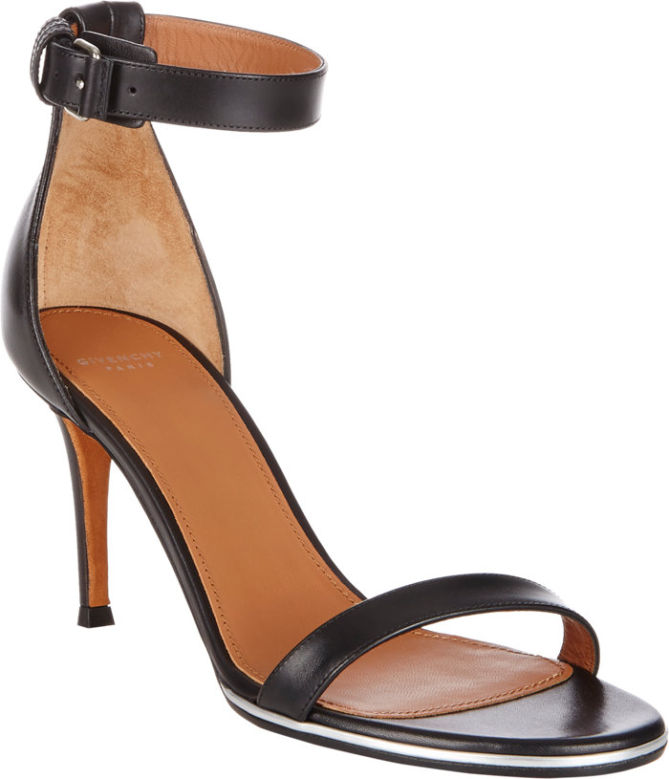 Givenchy Nadia Sandals, $750
The Nadia sandals are available online and they come in various renditions, from classic to patent leather, and from snake-print to metallic. A pair will cost you about $750. Considering the design is a tad generic (I actually prefer their Shark Lock sandals over this one), it might be wise to purchase cheaper sandals in the same silhouette instead. But if you dig designer goodies, feel free to order the Nadia in your size.