Kim Kardashian never fails to glam up whenever she steps out of her house. Always, the reality TV star makes it a point to look polished and put-together for the paparazzi cameras.
A great example of Kim's never-failing glamorous style would be the outfit she wore for a lunch date with her grandma over the weekend. In fact, I'd say the ensemble was one of her best.  It was literally almost perfect.
Kim slipped into an all-heather grey attire for a day of bonding with her Nana. The outfit included a grey form-fitting midi dress paired with a long gray coat in the same hue, and a set of ankle-strap sandals, which were also in the same gray shade. To spice things up a bit, Kim finished the mix with a tan-colored Hermes bag and dark eyewear.
At first glance, the look was 10.  But since I had the time to nitpick, I gave it a 9.99. You know why? Kim appeared shorter than usual sadly due to the unflattering combination of her midi dress and ankle-strap shoes.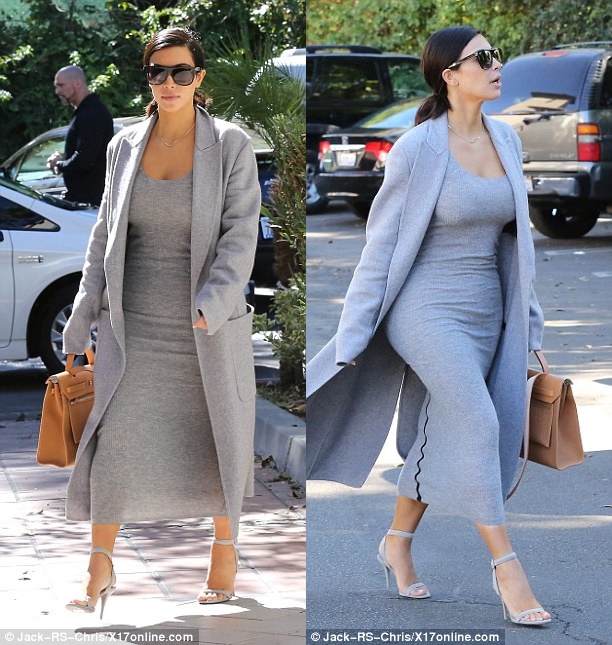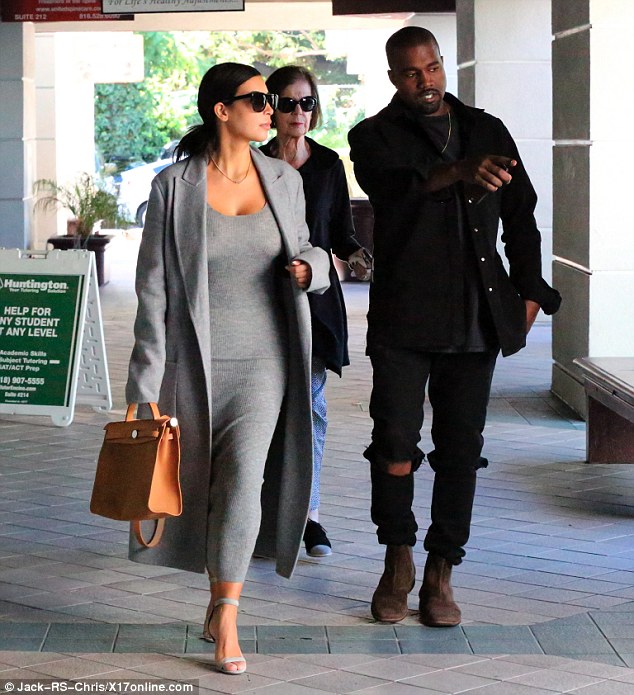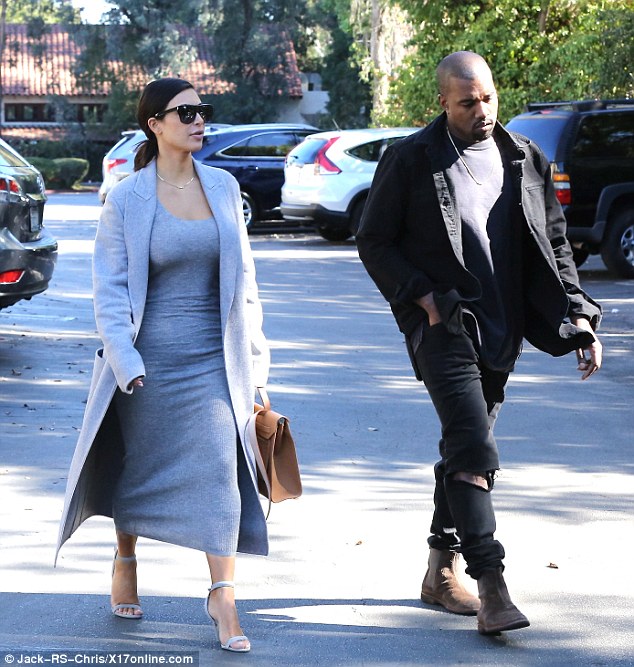 Kim Kardashian and Kanye West join Kim's grandmother, Mary Jo Shannon, for lunch at a waffles placein Encino, California on November 2, 2014
Yep, Kim looks almost perfect in that all-gray ensemble. However, a shorter hemline — maybe knee-length — would have made the outfit look a whole lot better. Either that or she should have changed into shoes that don't come with ankle straps. Again, I'm nitpicking here, so you're welcome to disagree with me.
Kim's gray dress and shoes are from Alexander Wang. I couldn't find any details on her coat, but my hunch is they're also from the designer. Below are similar pieces in case you want to copy Kim's style: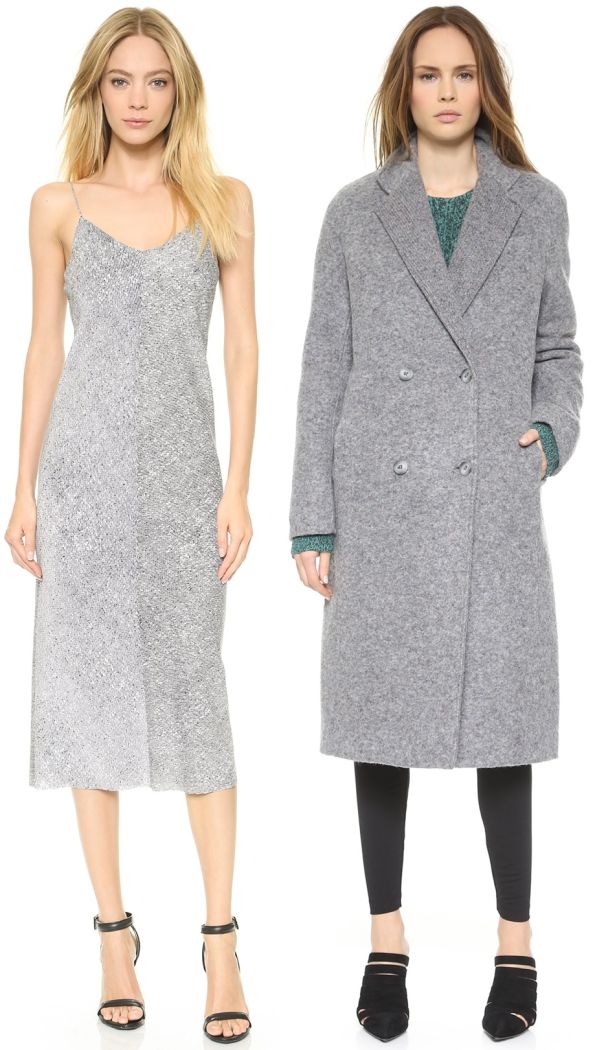 T by Alexander Wang Silk Crepe Dress, $550 / T by Alexander Wang Felt and Nylon Quilted Coat, $995
Cap off the combo with these simple but sexy gray suede sandals, which are also from Alexander Wang, and you're all set. The "Antonia" feature slim padded suede leather straps and 3.5-inch-tall heels. They're simple, sexy, and truly timeless.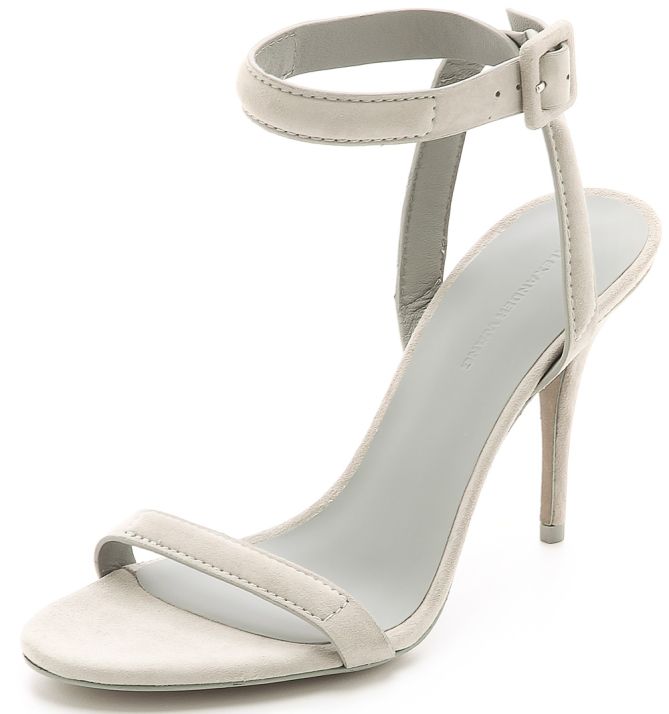 Alexander Wang Antonia Ankle Strap Suede Sandals, $475
Now if you want to add something unexpected, finish the all-gray mix with a colored purse to make the outfit stand out. Finally, put on a pair of dark sunnies to add a touch of drama.