Kim Kardashian and Kanye West were spotted at the Grammy Awards last evening. Kim was hard to ignore as she arrived at the event in an extremely low-cut golden dress that was heavily embellished to boot. It was also detailed with a split-front skirt that practically reached her crotch.
Whether or not she was trying to channel JLo's printed Cavalli getup back in 2000, I really don't know. But what I do know is that Kanye reportedly chose the Jean Paul Gaultier creation and Kim was more than proud to wear it.
That, plus the fact that Kanye couldn't keep his hands off Kim during the event.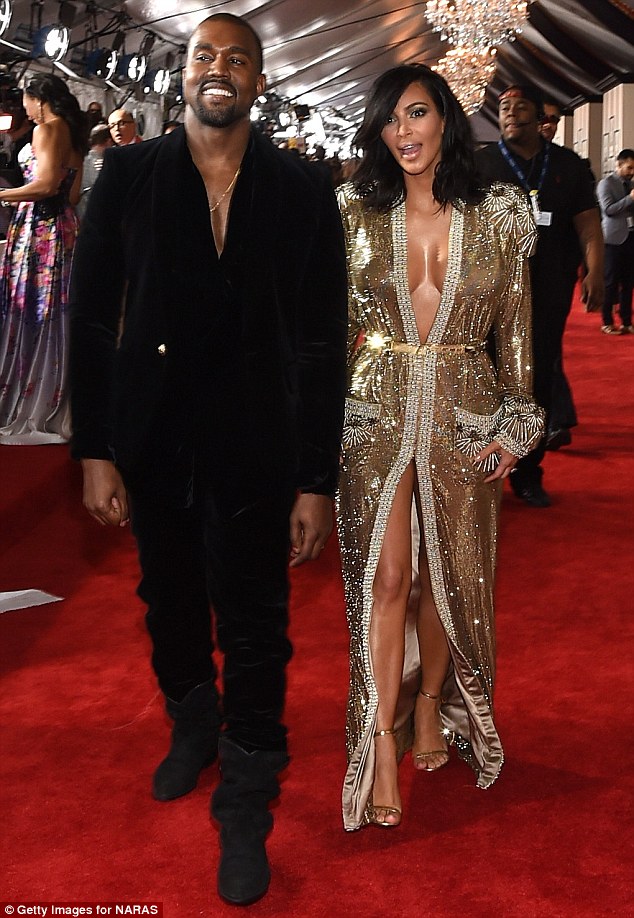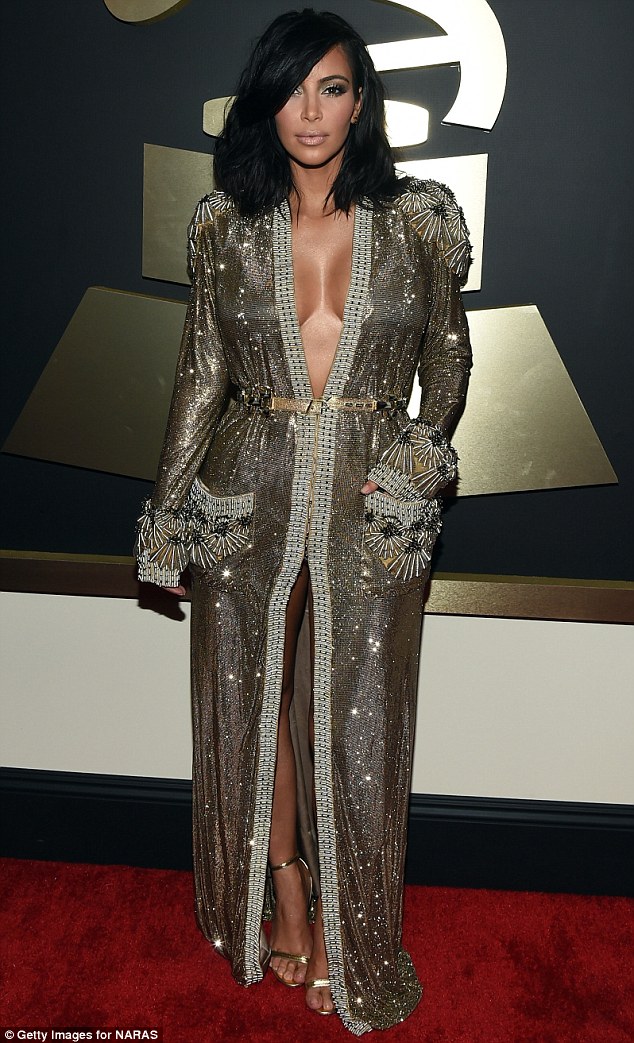 Kim Kardashian wears a gold split-front gown by Jean Paul Gaultier to the Grammy Awards held in Los Angeles on February 8, 2015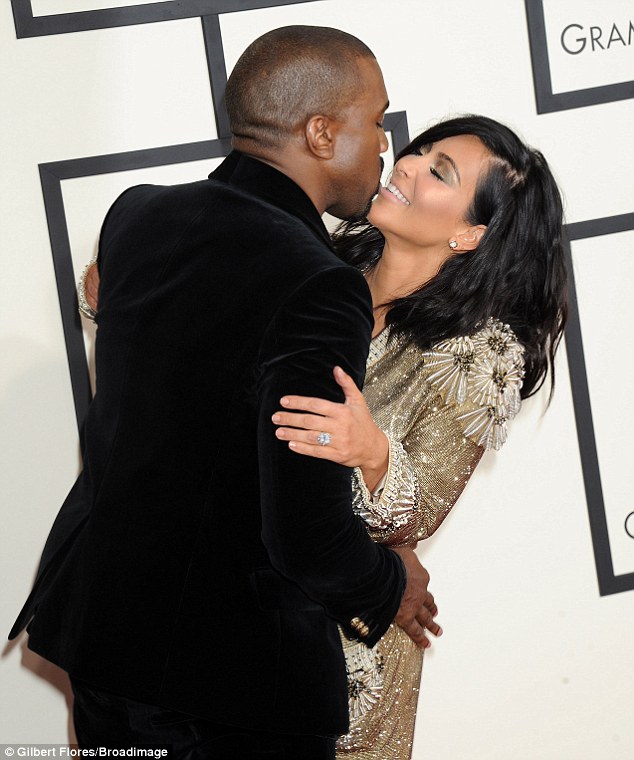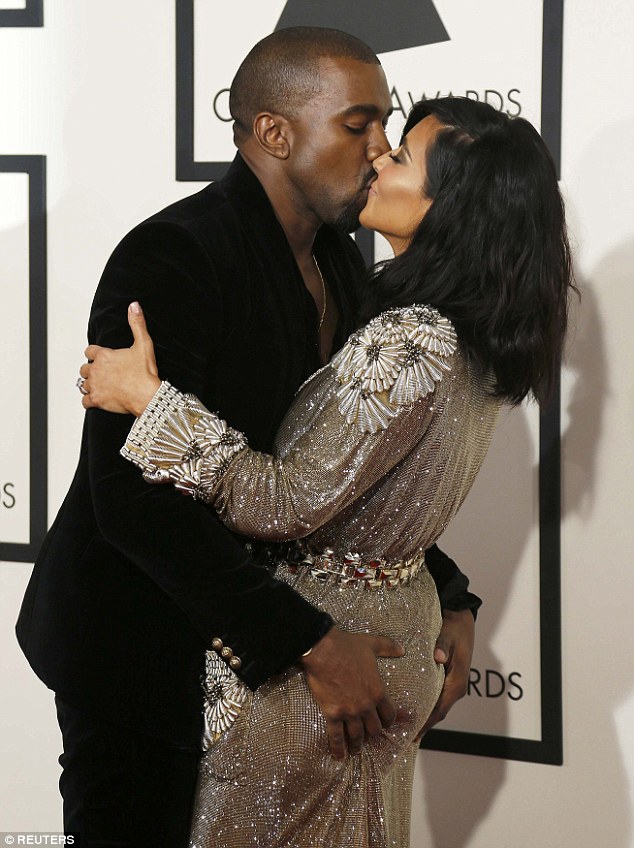 Kanye couldn't keep his hands off Kim during the event
How do you like Kim's golden-girl outfit, yay or nay? Do you approve?
I think she looks glamorous and very daring. I also think Kim's dress was the most revealing last evening. I mean, it probably put Miley's cutout dress to shame.
Now on to Kim's footwear. She teamed the golden dress with simple gold ankle-strap sandals from Tom Ford — the "Ankle Lock", which I think was a good move considering her dress was already quite grand. Below is a closer look at the shoes: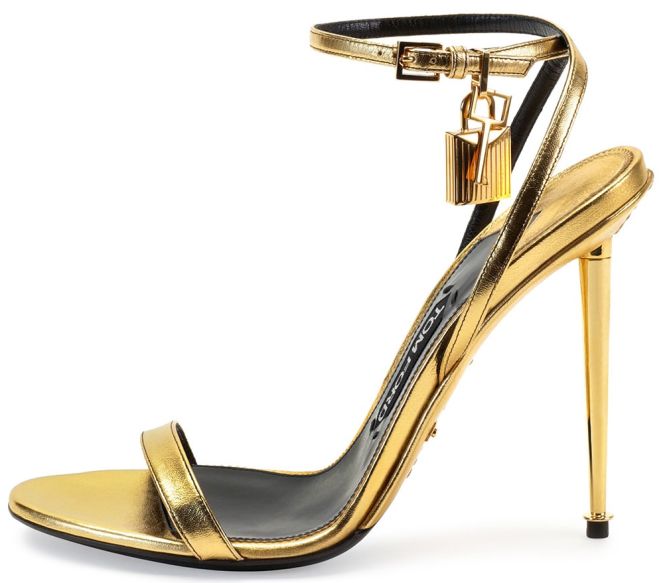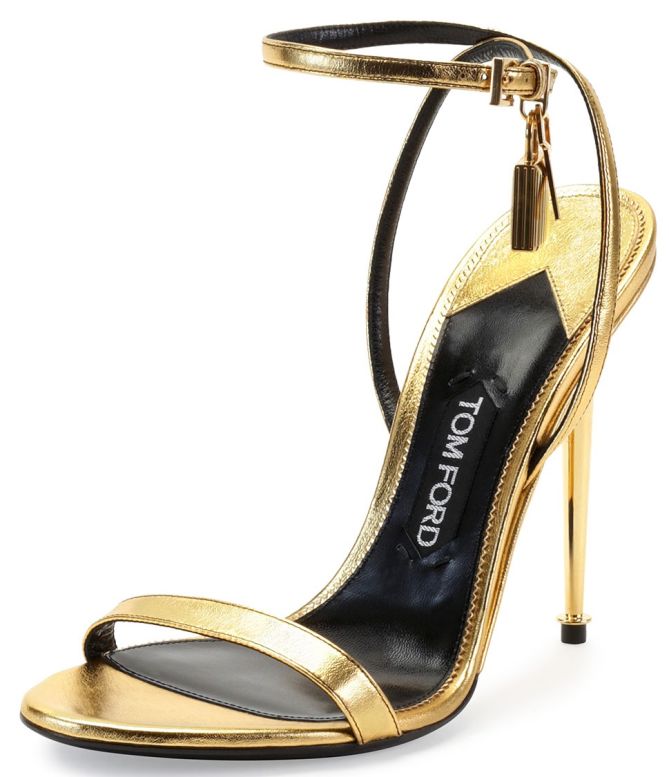 Tom Ford Ankle Lock Sandals, $1190
What sets these sandals apart from what's available in the market are the heels. They're shaped differently and they're detailed with thin discs at the tips.
If you like what you see or if you simply like the idea of grabbing a pair of heels that Kim Kardashian herself, owns, then feel free to purchase the sandals online.