Yesterday, Kim Kardashian gave birth to a healthy baby boy. She was due to pop Christmas day, but I guess the tiny tot had other plans. Congratulations Kim!
Kim was last seen several weeks ago in November. By then, her belly was already quite huge. Of course, that really didn't stop the reality TV star from slipping into her body-con frocks and high heels. I guess she has super stretchy spandex to thank for that. While it may seem as though the dresses are extremely tight and constricting, they are actually comfortable to wear.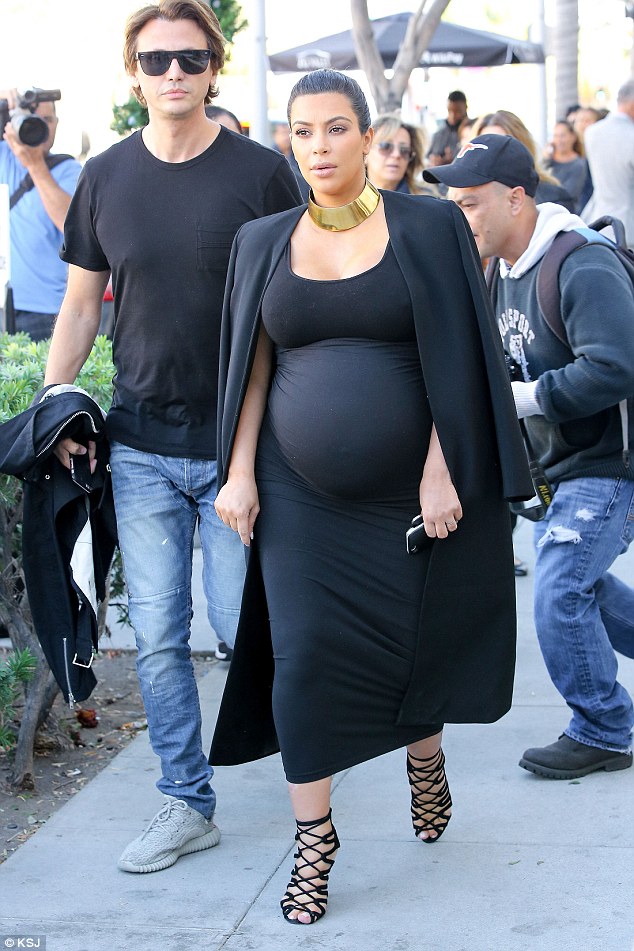 Kim Kardashian in one of her stretchy body-con frocks while spotted heading into Chin Chin Restaurant in Los Angeles on November 9, 2015
Of course, no one can forget the extremely sheer lace jumpsuit Kim wore to the LACMA Film+Art Gala held early last month. She was practically naked in that onesie — a piece from Givenchy's spring 2016 collection. It even highlighted her big belly, which she was more than proud to showcase. To keep herself decent, Kim topped off the number with a lace-trimmed floor-length coat. And while it wasn't visible from the pictures, Kim reportedly finished the ensemble with ankle-strap heels, also from Givenchy.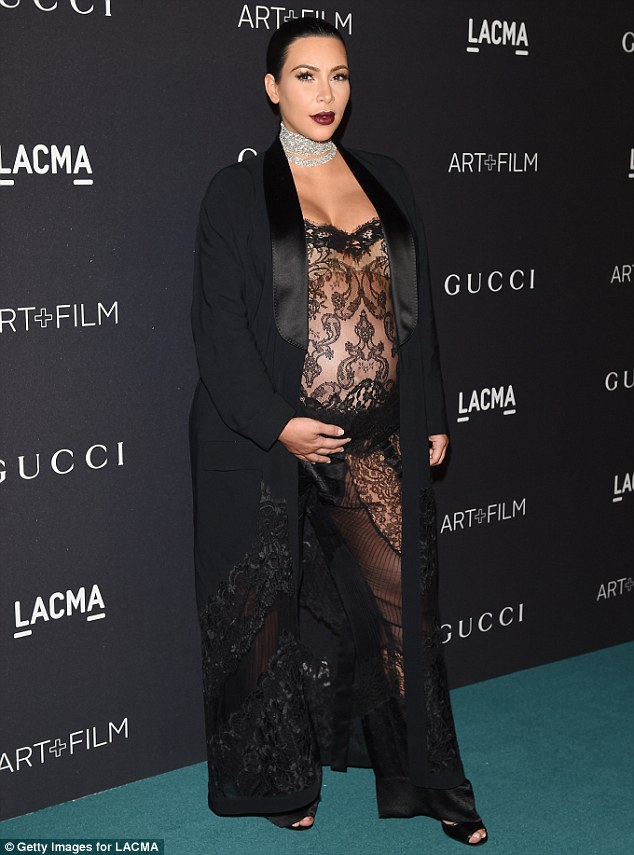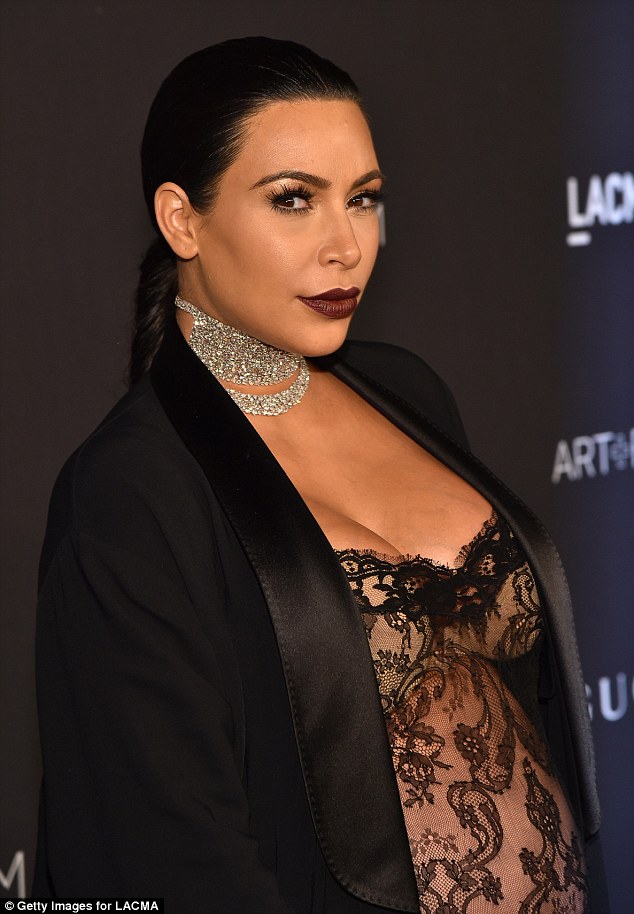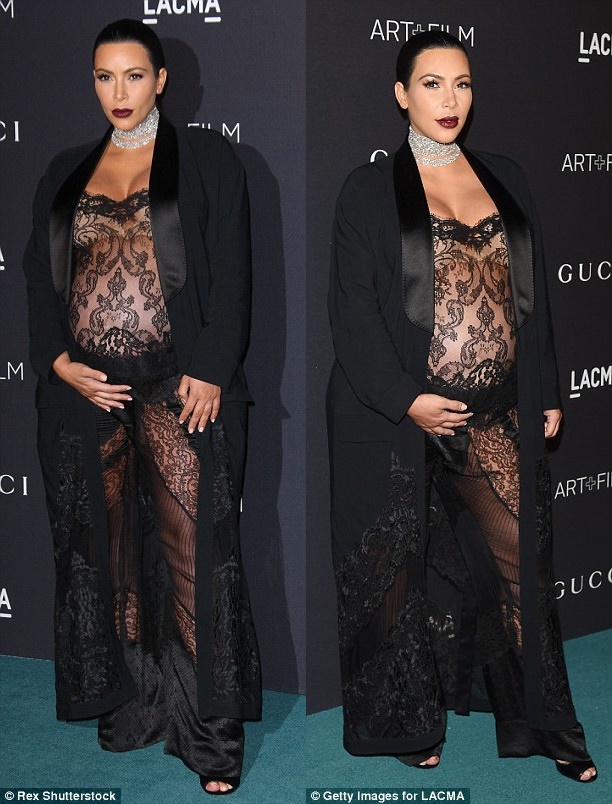 Show-stopping: Kim Kardashian wears an exremely sheer jumpsuit from Givenchy's spring 2016 collection to the LACMA Film+Art Gala in Los Angeles on November 7, 2015
Talk about daring to bare!
Kim wore the famous Givenchy Matilda lizard skin and suede sandals. Below is a look at the pair. I'm sure you've seen the shoes before. What makes them distinct is the heel silhouette. It's part-wedge and part-stiletto.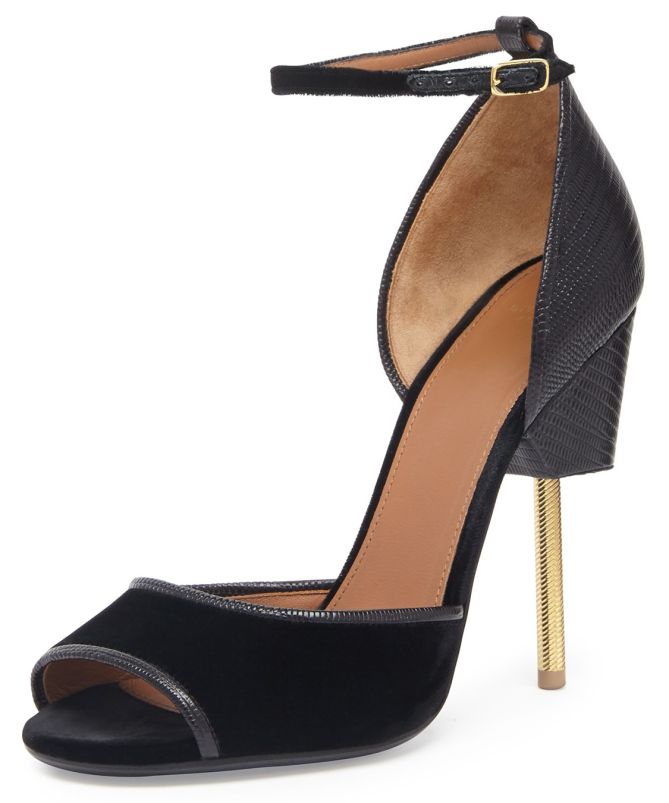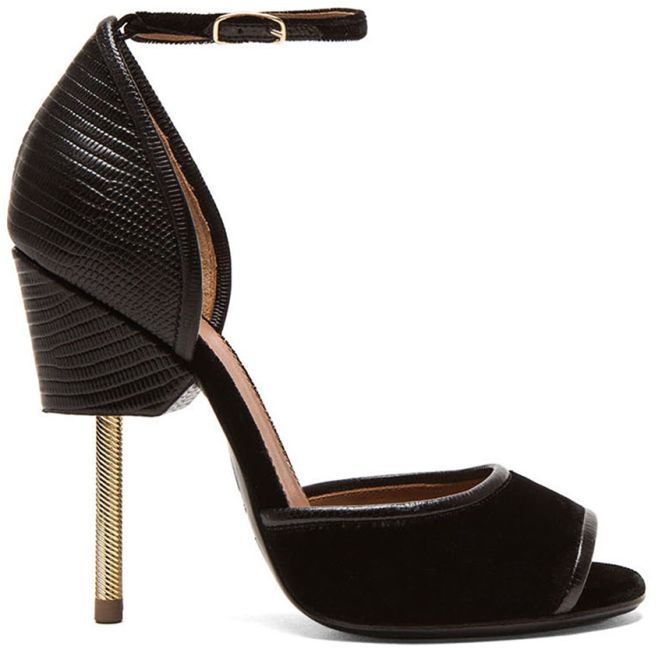 Givenchy Matilda Lizard and Suede Sandals, sold out
If you fancy them, I'm sorry to say they're sold out. The pump version, however, is still available if you're interested. They feature a cap-toe design and almost the same heel silhouette.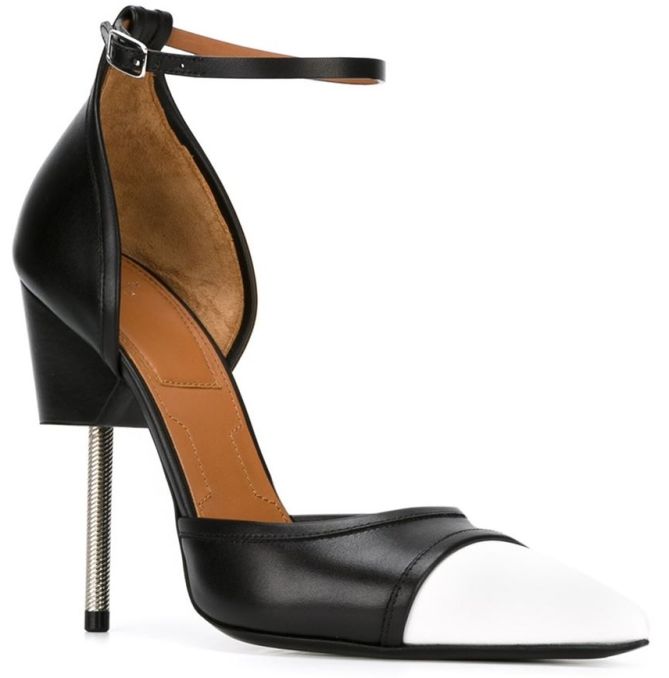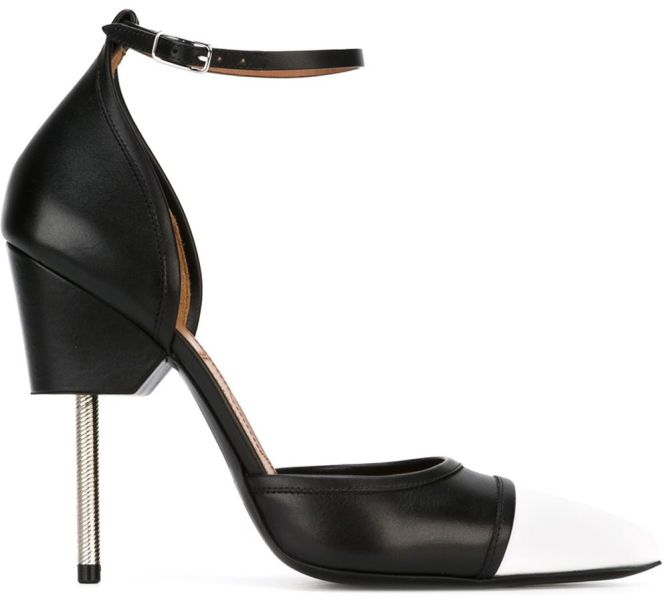 Givenchy Matilda Pumps, $673 (was $1295)
For girls on a budget, I can recommend these sandals from Diane von Furstenberg instead. They don't come with the unique heel silhouette, but I have no doubt they will loosely remind you of the Kim's shoes. Just make sure you don't go naked in the pair: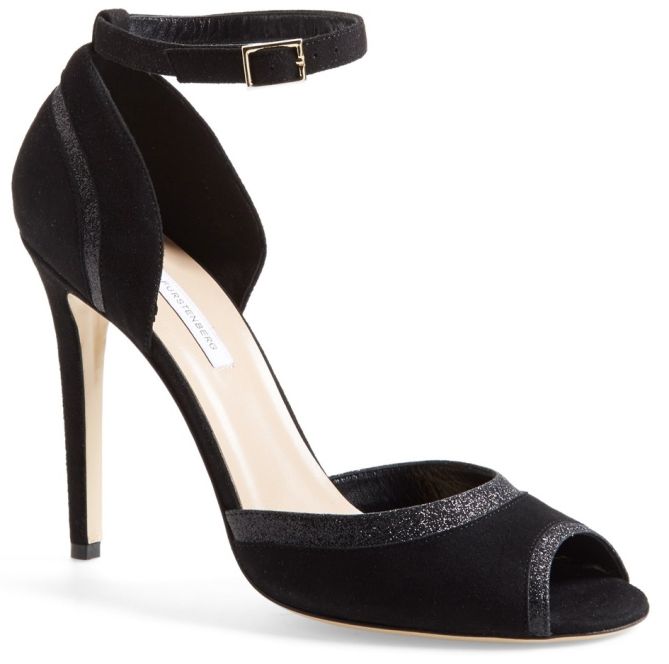 Diane von Furstenberg Valentina Sandals, $235 (was $350)