Kim Kardashian has been doing a lot of charity work lately. First, she visited U.S. troops on board an aircraft carrier based in Dubai, and most recently, she attended the World  AIDS Day Gala held in West Hollywood on Monday. For the occasion, the reality TV star wore a three-piece outfit by Juan Carlos Obando that included a crop top, a matching maxi skirt that was slit-to-there, plus an accompanying long vest. She finished the outfit with matching nail color and a pair of strappy brown sandals by Givenchy.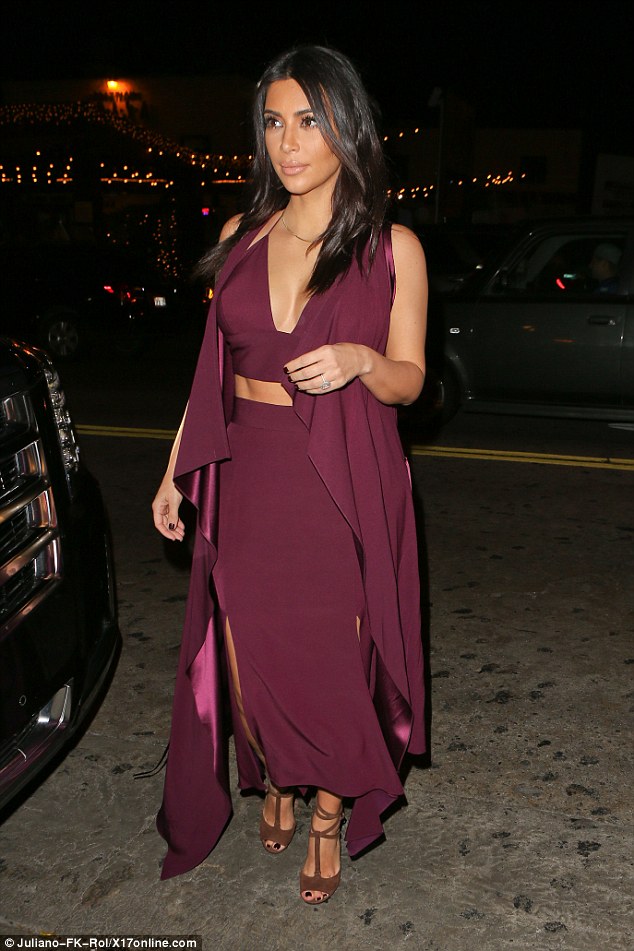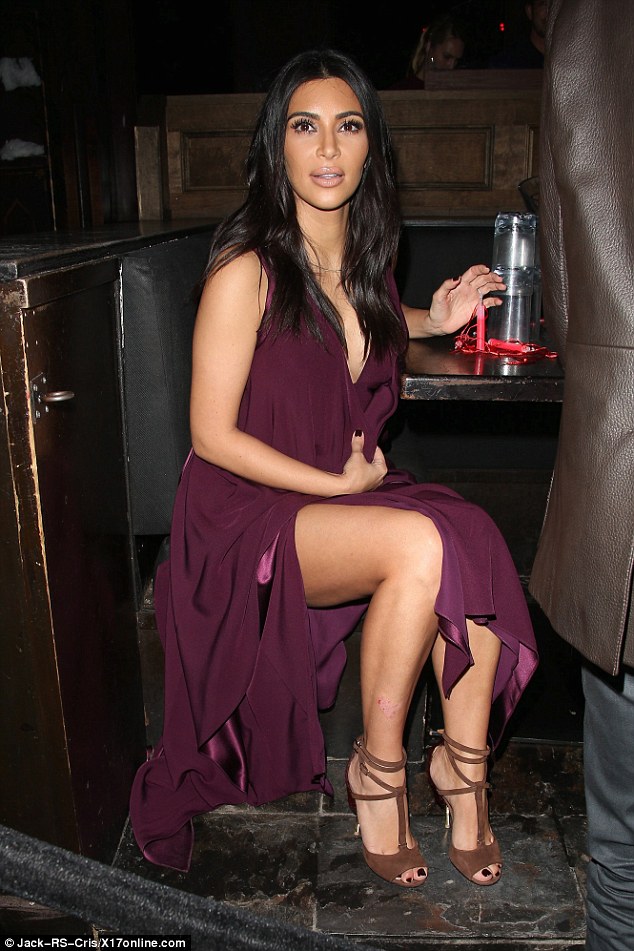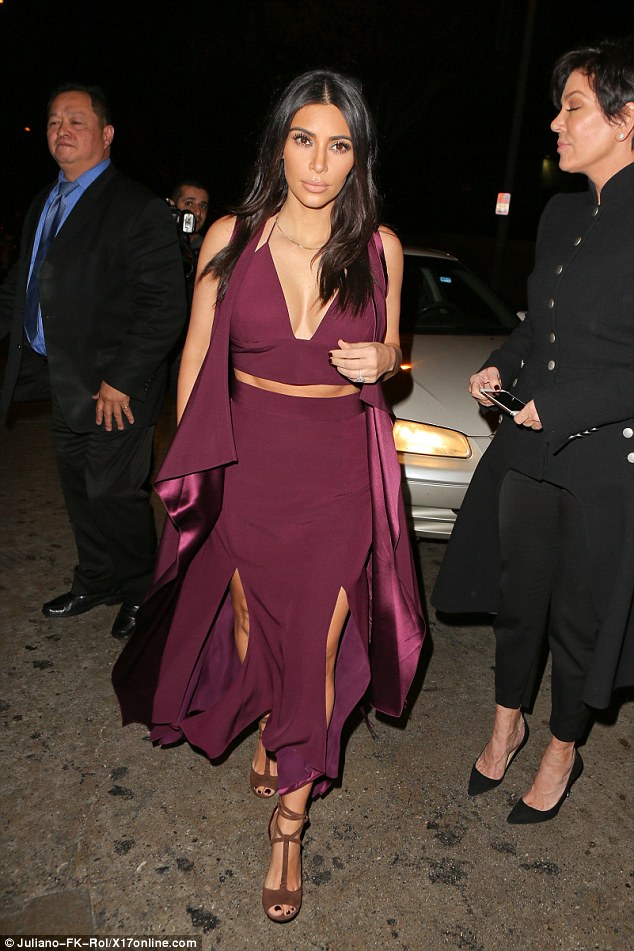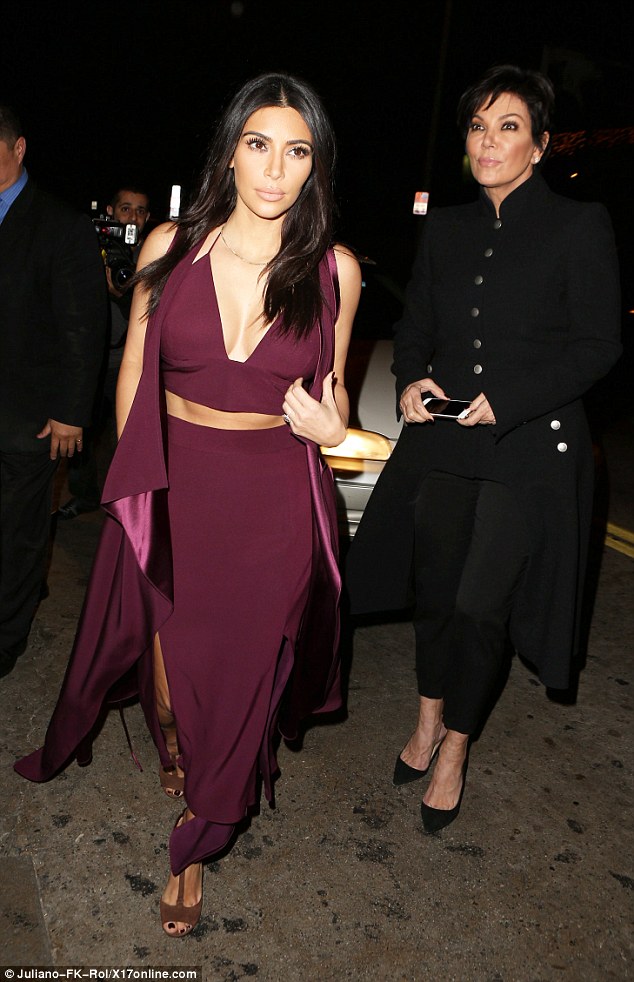 Kim Kardashian and her mom, Kris, attend the World AIDS Day Gala held in West Hollywood on December 1, 2014
How do you like Kim K.'s latest "red carpet" attire? Do you approve?
She looks fine. But I kind of wish she wore something structured and more sophisticated. This outfit reminds me of lingerie. That's not to say she didn't pull it off, because she did.
Now on to Kim's footwear for the evening. They're the Givenchy "Marzia" sandals — sister to the "Matilda". They feature one-of-a-kind futuristic architectural heels that are 4.5 inches tall, sexy wrap around straps, and a flattering t-strap silhouette. Below is a similar pair in nude.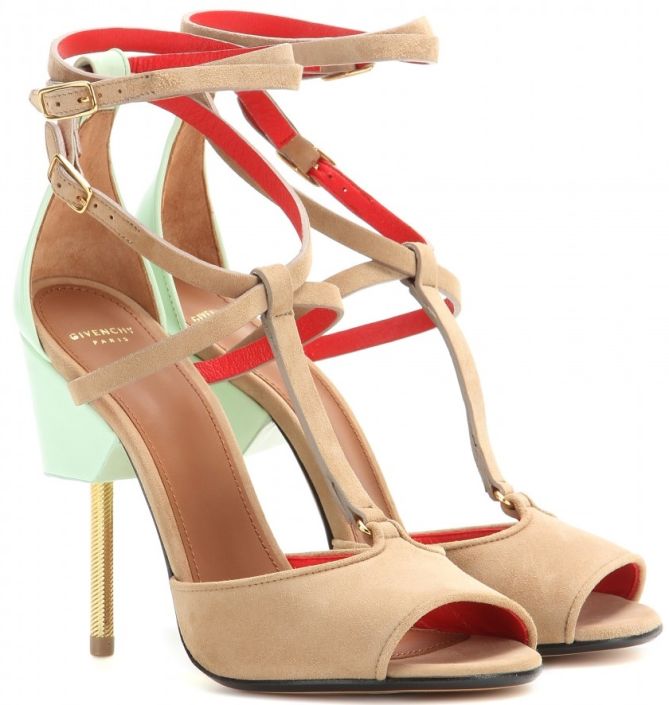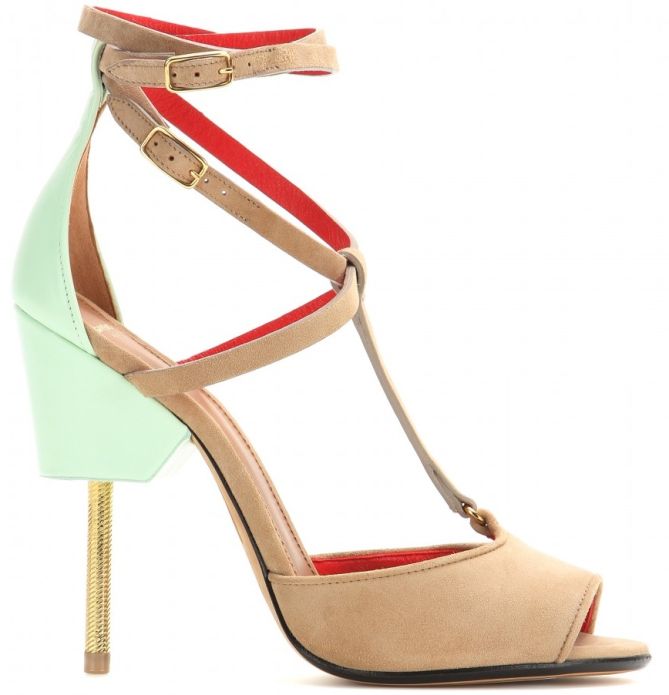 Givenchy Marzia Ankle Wrap T-Strap Sandals, $1750
You like? How will you wear the sandals if you had them?
You can easily score the Marzia online. They retail at $1750. If you want the brown variant on Kim, you're in luck because that pair is on sale over here. The heel portion of Kim's sandals are crafted from calfhair material so the shoes were once priced slightly higher at $1895. Now you can grab them for $1326.50.