Kim Kardashian accidentally exposed the fact that she wears Spanx during the Lakers game on Tuesday. The reality TV star went to the Staples Center with her husband, Kanye West, in a figure-hugging ensemble consisting of a long-sleeved top paired with a long black pencil skirt that was detailed with a thigh-high slit. As soon as Kim sat down and crossed her legs, her Spanx made a quick appearance. Of course, the paparazzi were more than happy to take advantage of the moment and click away their cameras.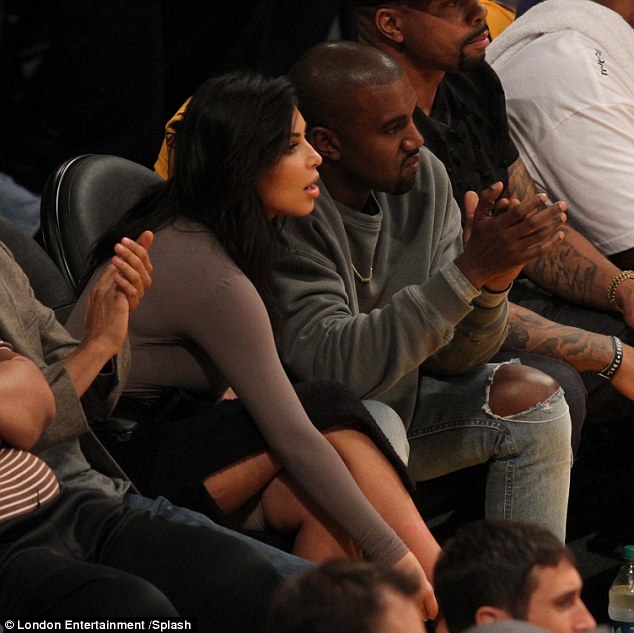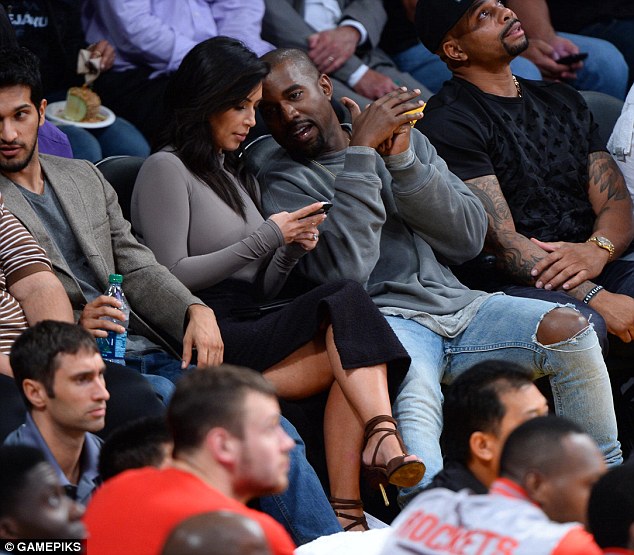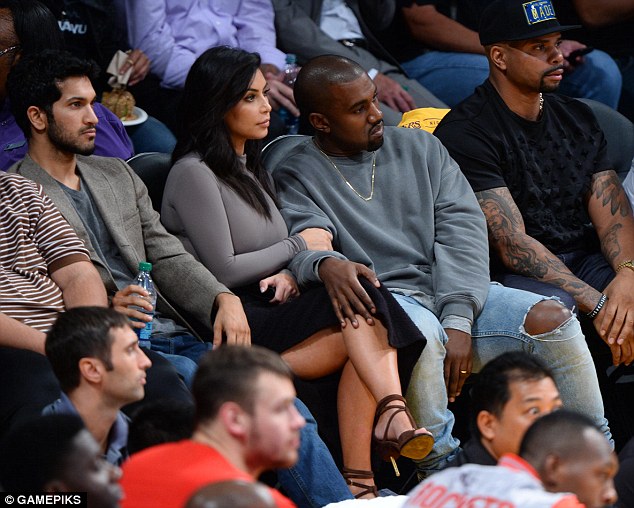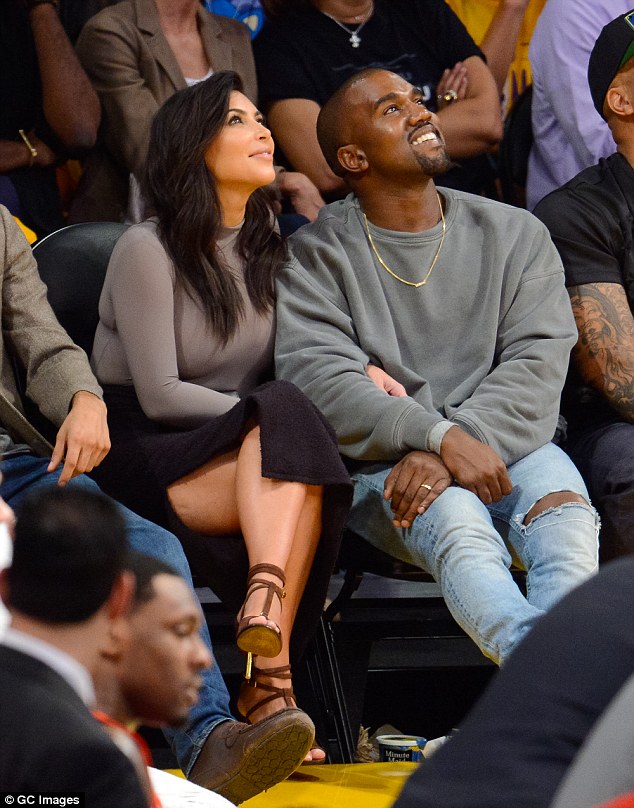 Kim Kardashian accidentally exposes her Spanx while watching a Lakers game with Kanye West on October 28, 2014
My guess is she wears shape-wear practically every single day to help achieve that bombshell look. I know Spanx can be uncomfortable to wear, so I salute this woman for having the stamina to endure one on a daily basis.
With that said, I wanted to zoom in on Kim's strappy sandals. We're all about shoes here, and those heels certainly didn't go undetected. They were easy to figure out. All it took was a quick look-up on the WWW.
Kim's strappy sandals are from Givenchy. The design is straight off the runway. Below is a closer look at the pair in nude. They feature wide single bands on the front, slim t-bar and ankle straps, and a very unique heel design that is highlighted by cigarette-thin gold stilettos: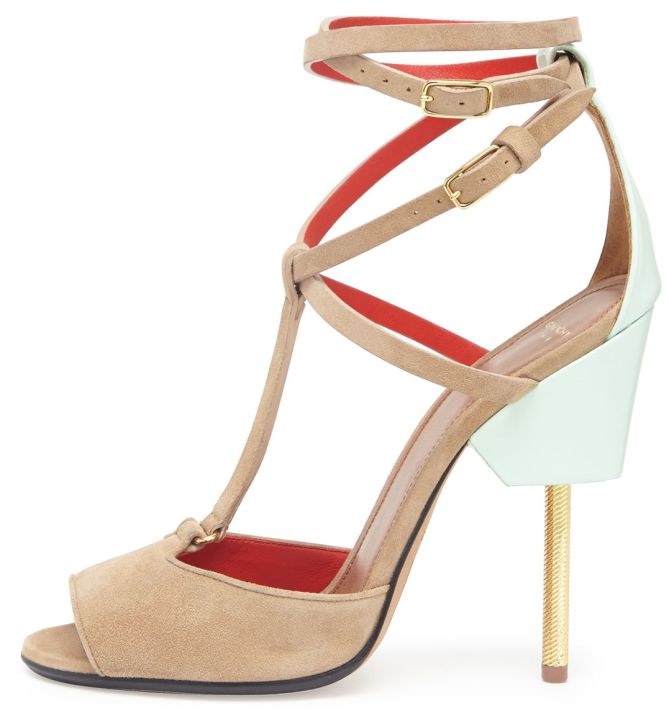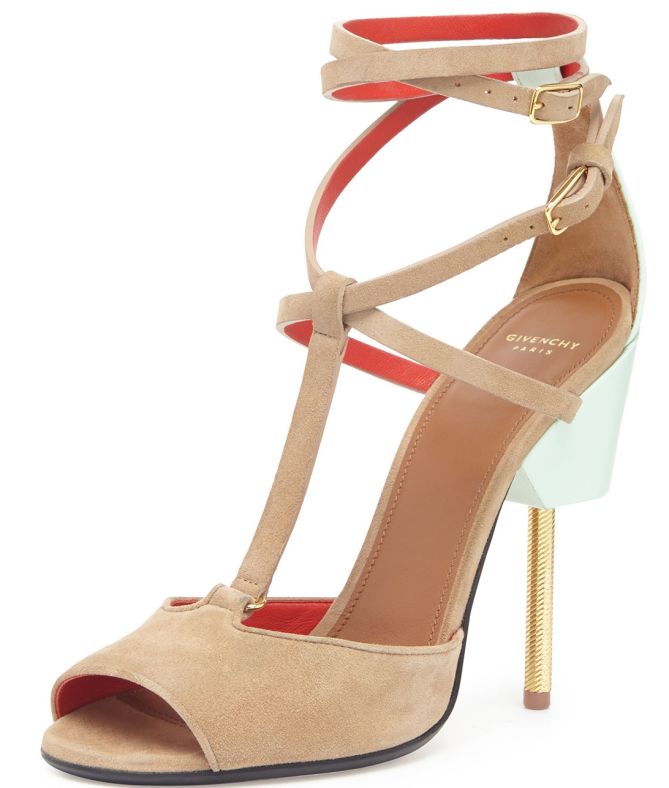 Givenchy Criss Cross Suede T-Strap Runway Gold Heel Sandals, $1750
Do you like what you see?
You can score the sandals online if you're willing to splurge on a pair. They retail at $1750. For those who fancy the look of these shoes, but not the price, I recommend the Carvela Kurt Geiger Glove T-Strap Sandals. They feature a similar heel silhouette, but without the fancy price tag that goes with Kim's Givenchy sandals. What's even better is that they come with gold stilettos too.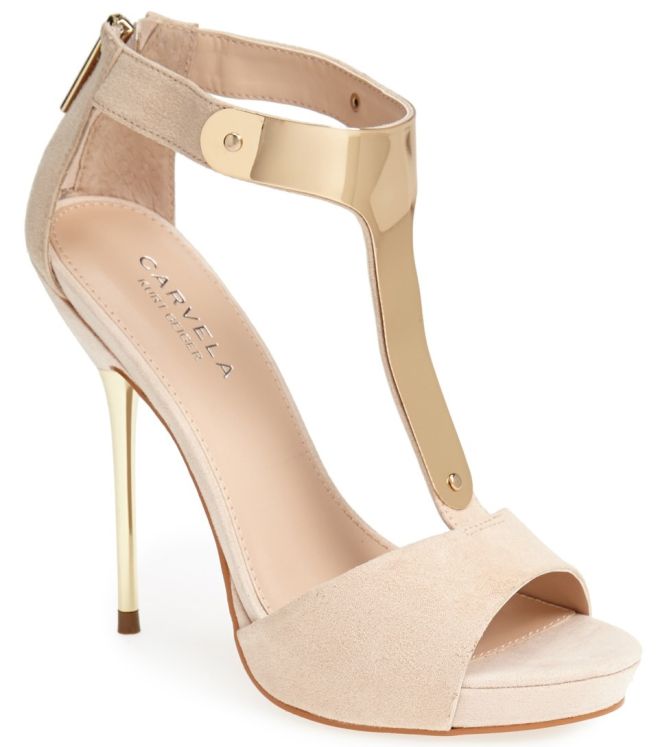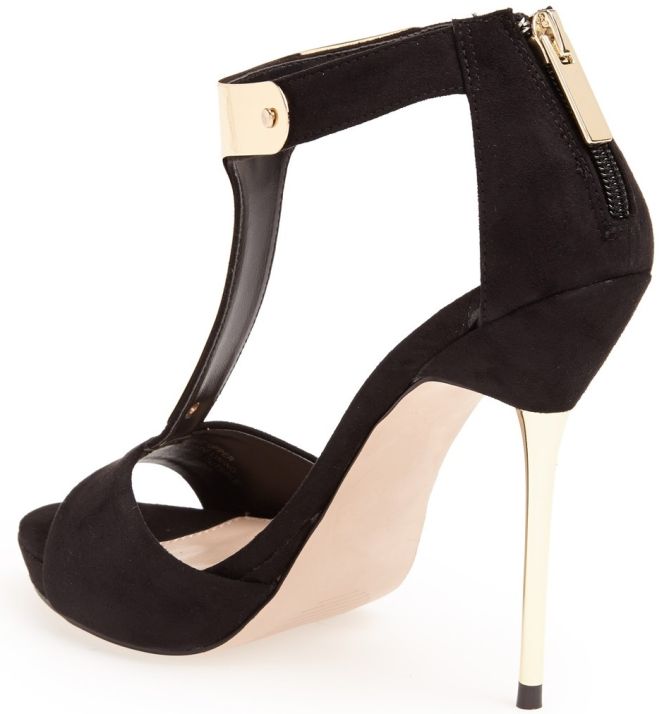 Carvela Kurt Geiger Glove T-Strap Sandals, $230