I get it. Kanye has an influence over Kim Kardashian when it comes to fashion choices. When he gifted her with that custom-painted Hermes handbag last year, I just didn't know what to say.
Recently, the reality TV star stepped out with her man in what appeared to be a pair of fur-footbed ankle-strap sandals. The heels looked really weird. And forgive me for saying this, but they didn't look appealing at all. I'm also guessing Kanye had a hand in selecting the shoes. Watcha think?
Kim wore the sandals with a long-sleeved high-neck top teamed with a midi skirt and a long coat. She kept her makeup natural and wore her hair sleek and straight. The fur-detailed sandals were quite hard to ignore, so I guess going for a simple and elegant ensemble was the only way to go.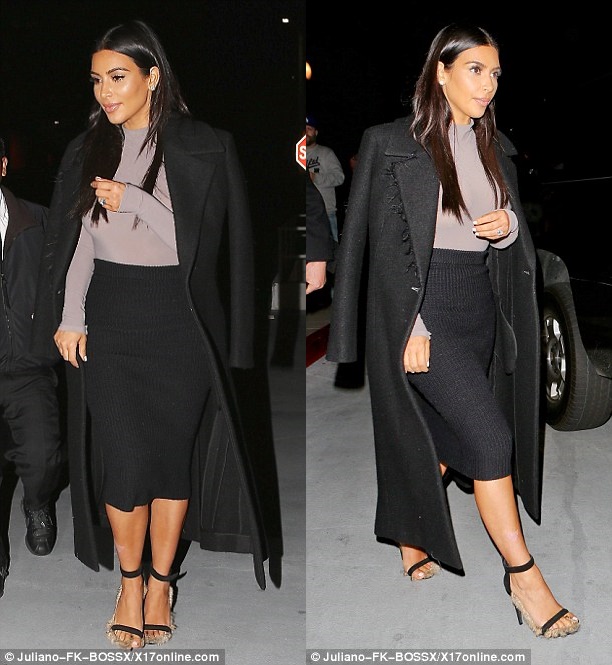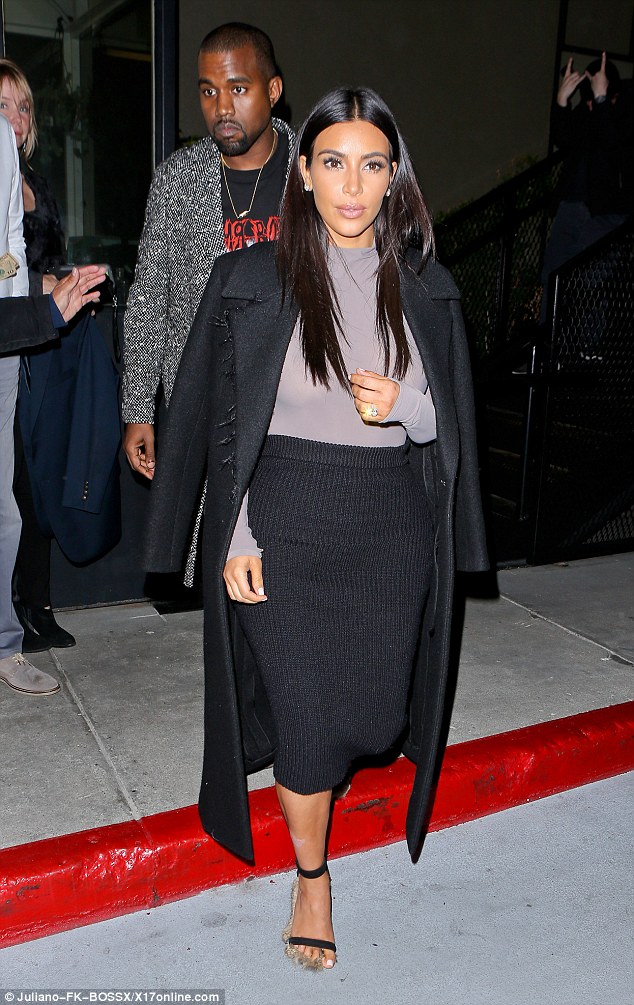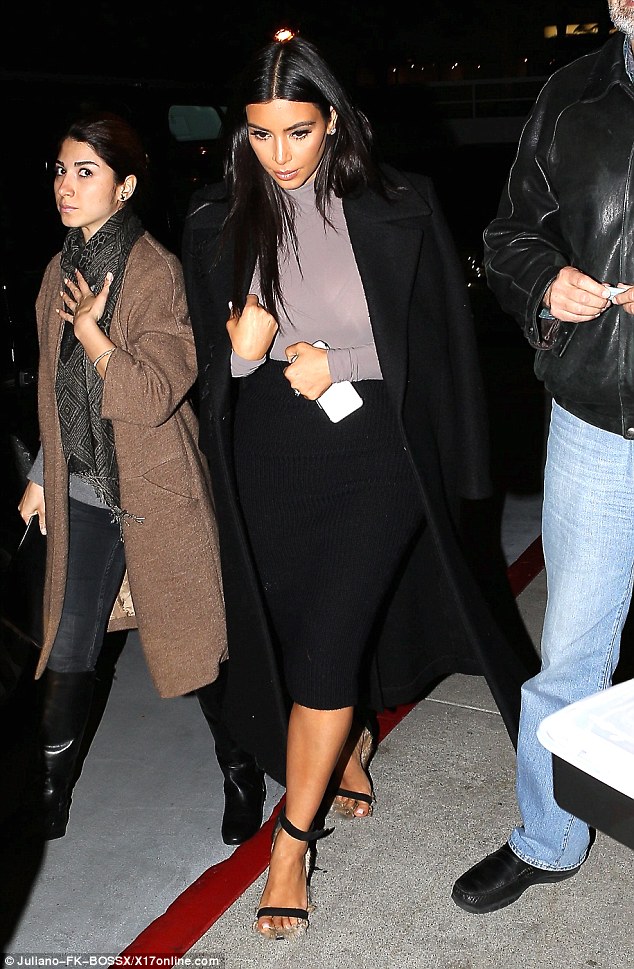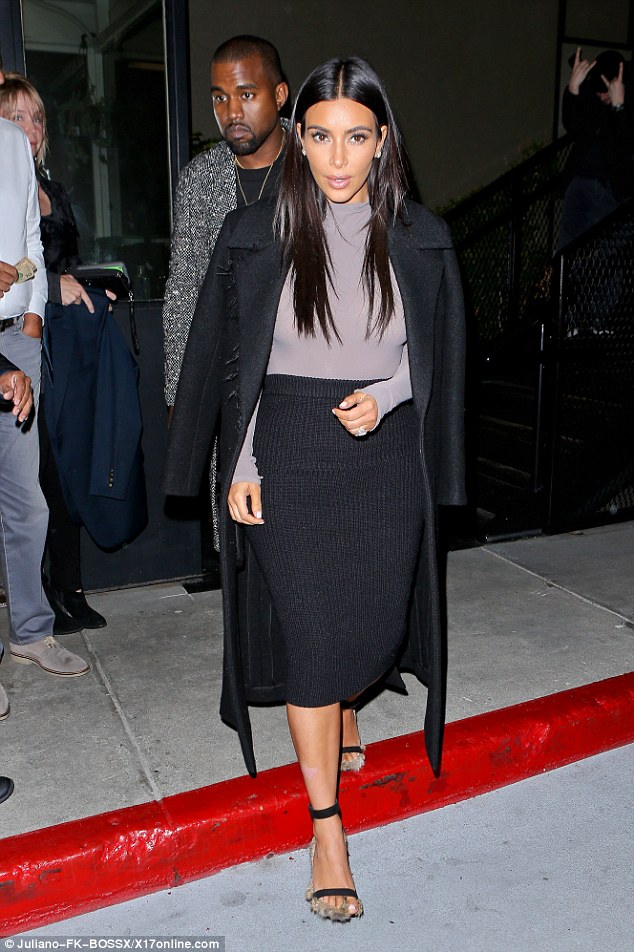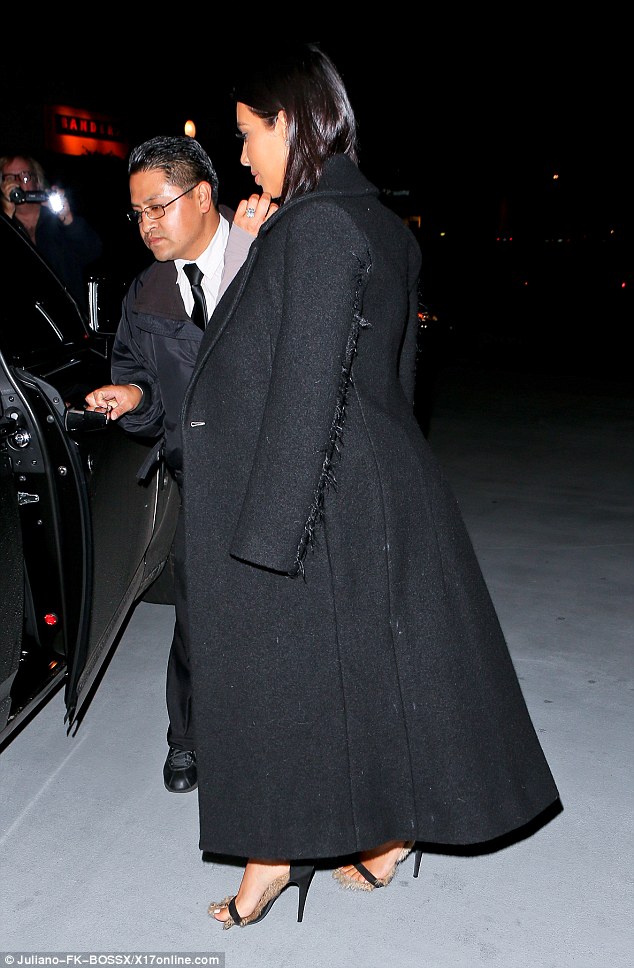 Kim Kardashian steps out for dinner with Kanye West in Brentwood, California, on December 18, 2014
Do you find the shoes attractive? Will you wear the pair if it was handed to you? How will you style such odd-looking sandals?
You know? I don't mind fur on shoes. They generally add flair when attached to the straps or vamps. However, fur on the footbed of high heels is an entirely different story. I'm sorry but even if Kim's sandals are from some high-end designer label, I don't think I can wear them.
According to sources, Kim's sandals are by Celine — a style from a collection launched seasons ago (my guess, fall 2010) — however, she's only been spotted wearing the pair recently so she probably pulled from the brand's archive.
They're probably very expensive, and I guess you could say they're perfect for winter, yes?
The fur footbed will definitely keep the feet cozy, warm, and comfy. Then again, I still think they look unattractive. Below is a closer look at the shoes: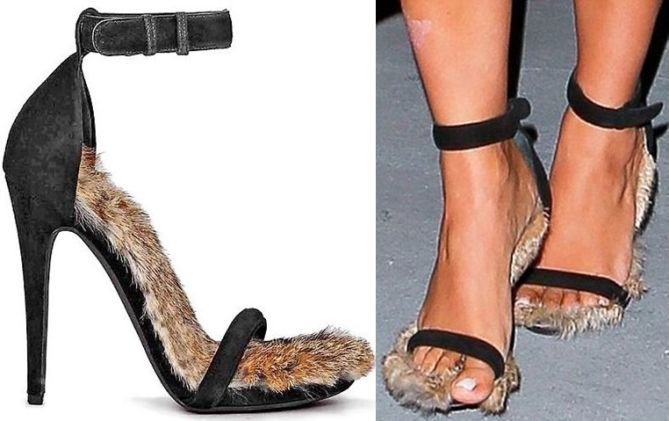 Celine Rabbit Fur Lined Ankle Strap Sandals, sold out
You'll need to be very creative and resourceful if you want a pair of these Celine sandals because they're sold out everywhere. Personally, however, I'd go with more tastefully done fur-detailed styles, like the options from Prada and MSGM below: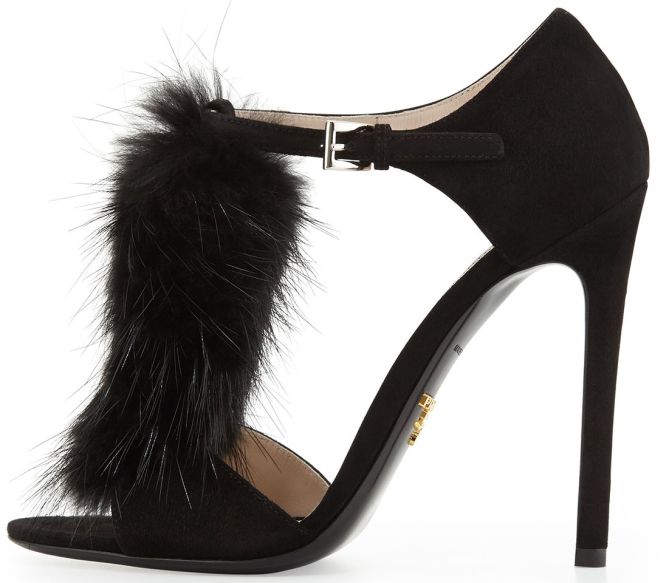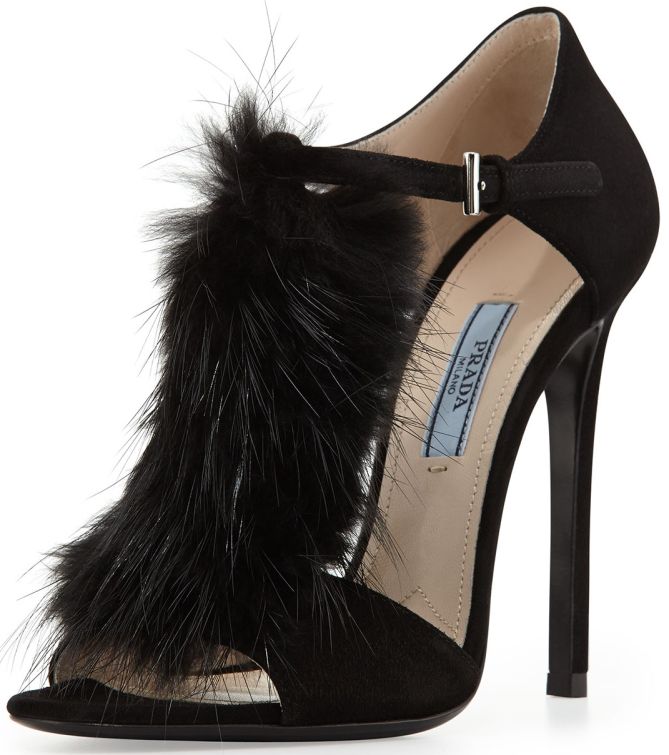 Prada Fur Trim T-Strap Sandals, $665 (was $950)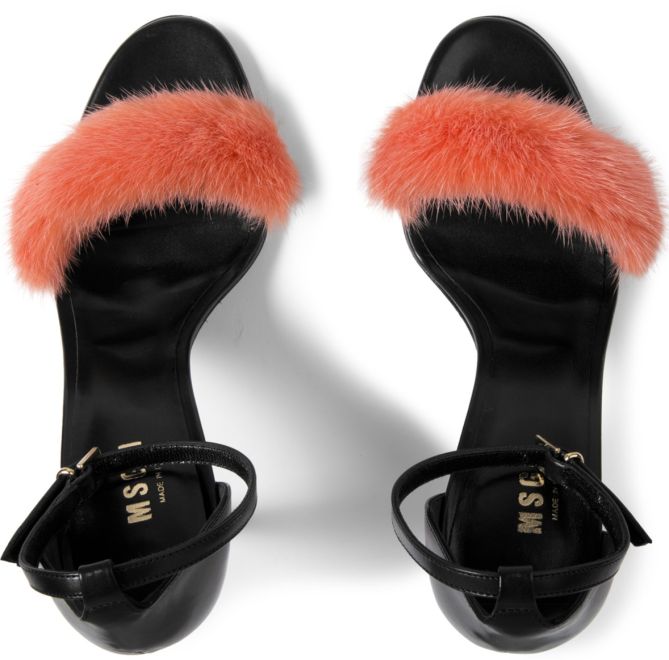 MSGM Fur Strap Sandals, $516 (was $737)