Oookey. So Kim Kardashian made headlines once again – this time, for slipping into an impractical fur bikini. Here's the thing, though, she looks really good in the skimpy, er, "swimsuit". She posted the pics on Twitter, and they were apparently taken by none other than her hubby, Kanye West.
Kim did a couple of poses in the bikini while standing against a snowy backdrop. I doubt the snow was real, of course, but it definitely made the bikini (and Kim) more appealing to the eyes. And as if the fur bikini wasn't enough, Kim also capped off the "attire" with a pair of fur boots.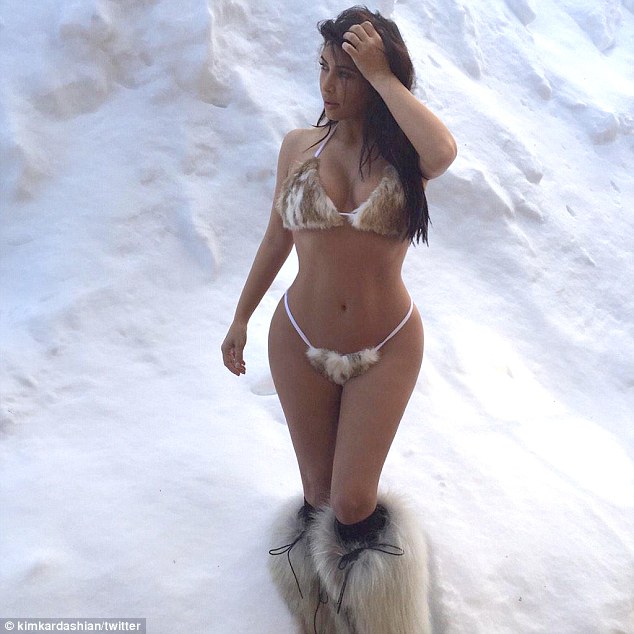 Kim Kardashian poses in a fur bikini and pair of fur boots for Kanye West, January 21, 2015
Wow, right?
I mean, you have to admit. She looks good here. Her curves look very defined, and she looks really sexy in that "furkini".
As for those fur boots, I don't know how I feel about them; I'm not really into fluffy footwear. I've yet to get the details on the pair, but I'm guessing they're not as impractical as the furkini.
In any case, if  you fancy yourself in a pair of fur boots, feel free to consider the furry options below. And if you ever feel like emulating Kim, go ahead and slip into a fur bikini:
Tecnica 11 Yaghi 3 Fur Boots, $500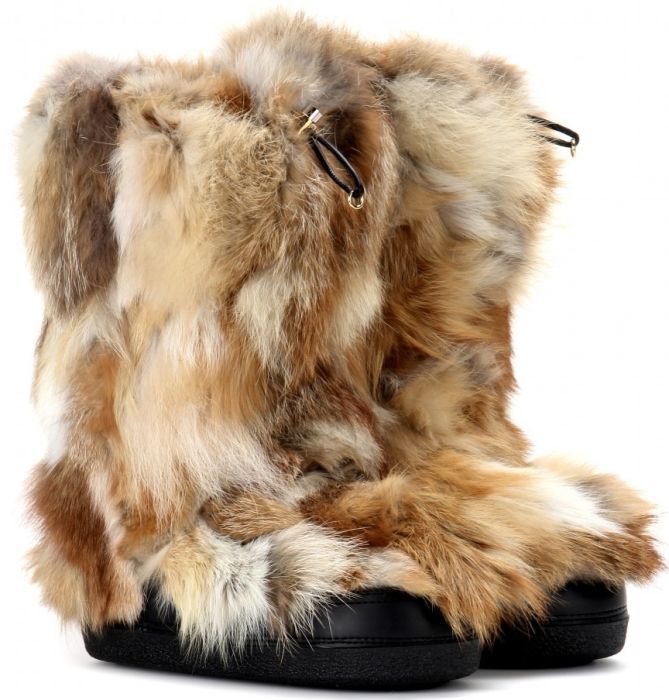 Chloe Fox Fur Boots, $698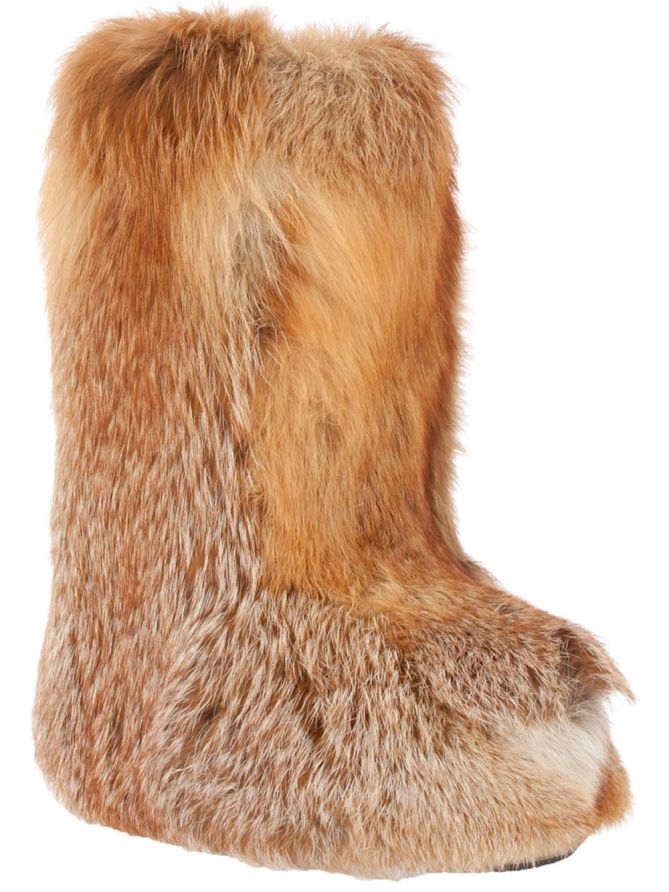 Liska Fox Fur Boots, $918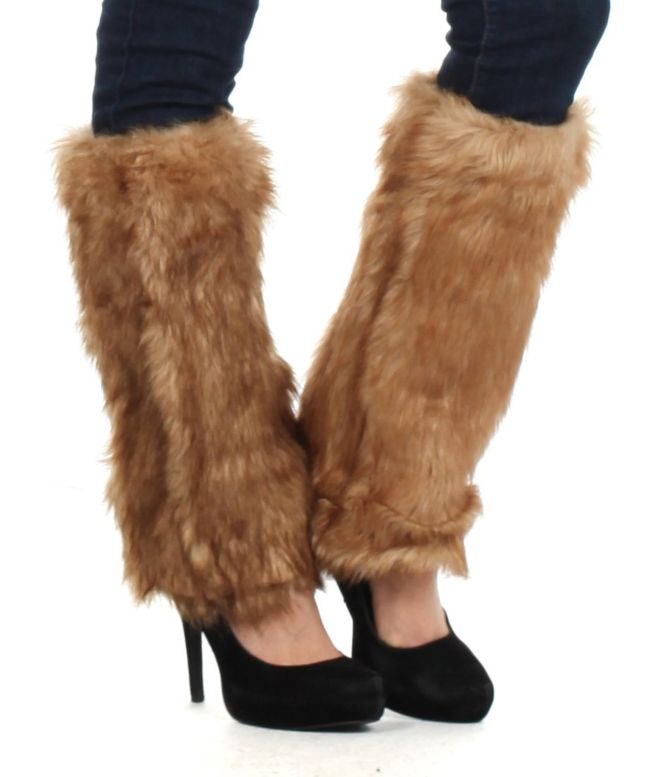 Two-Tone Faux Fur Leg Warmers / Boot Covers / Boot Sleeves $16.99