Day in and day out, we see the Kardashians strut their voluptuous bodies in sky-high heels — even while toting a kid or two. Kim, in particular, rarely goes out in a pair of flats. But over the weekend, the reality TV star surprised a lot of onlookers as she stepped out with North in sensible, though expensive, flat sandals.
I say sensible because for someone who is pregnant and doing mommy errands, flats are the most practical choice, and for once, Kim actually prioritized comfort over aesthetics. Of course, "sensible" wouldn't apply to how much the sandals must have cost when she paid for them.
Kim wore the pair with a beige midi dress and a long sheer coat. Honestly, the topper looked uncomfortable considering it was a warm and  sunny Sunday, but I guess she wanted to add a dose of drama to the ensemble to make up for the absence of stilettos.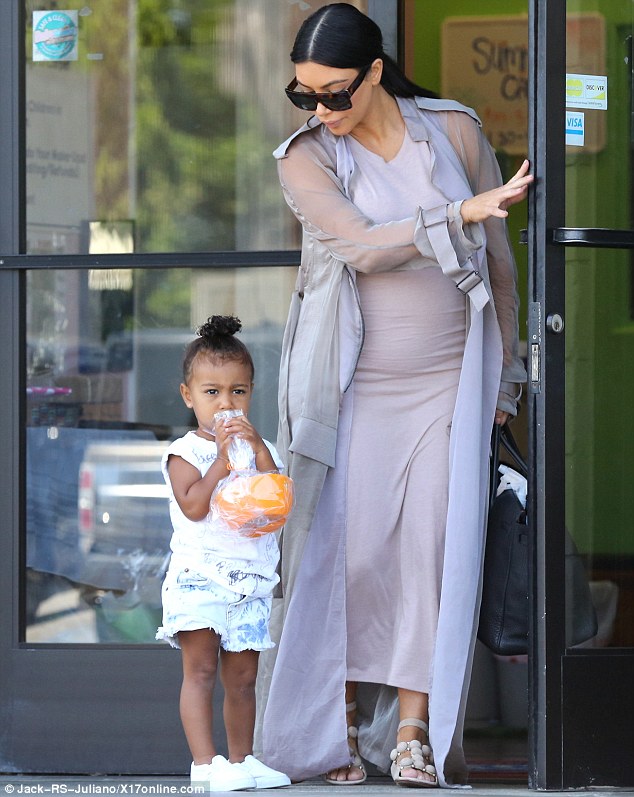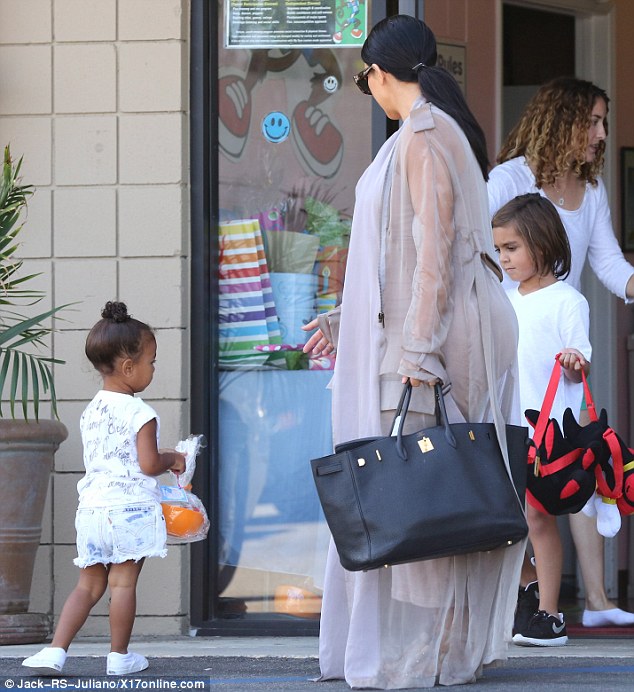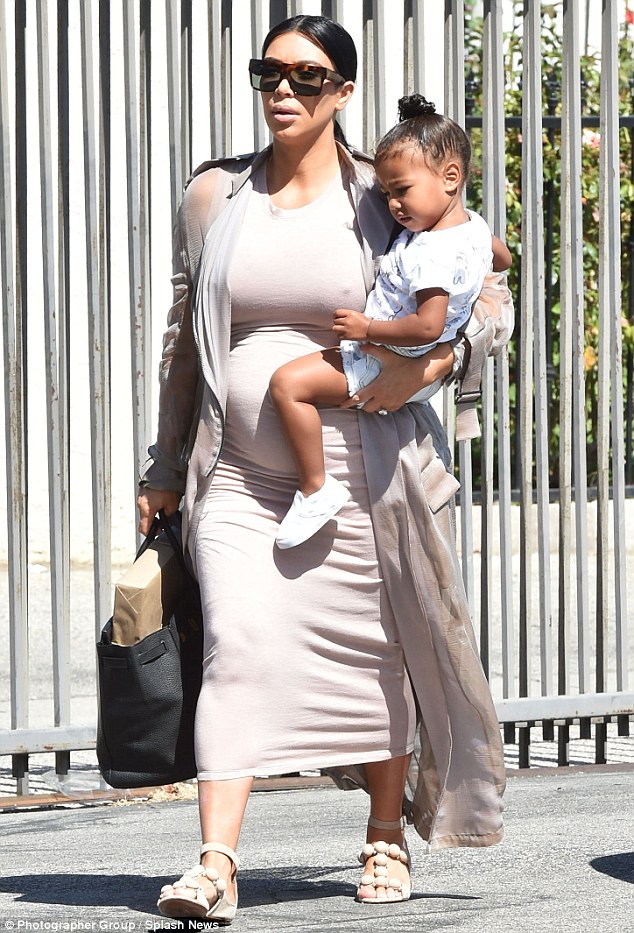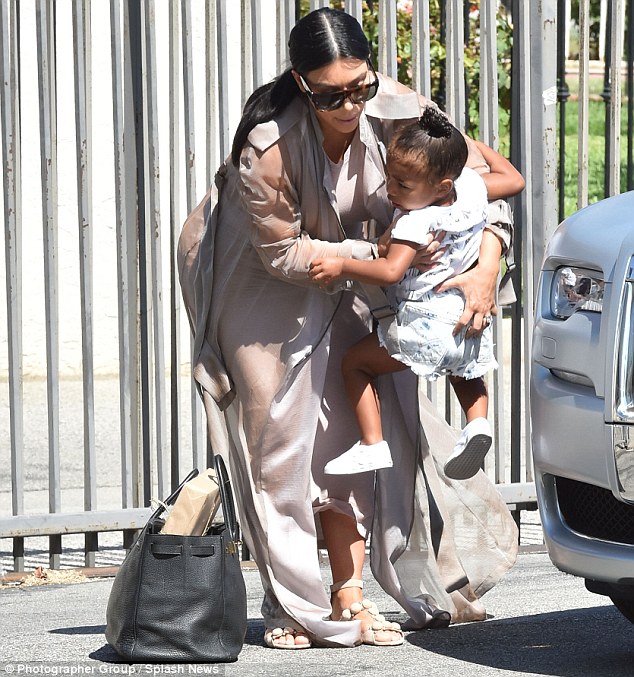 Kim Kardashian steps out in a pair of flat sandals in Los Angeles on August 2, 2015
So how do you like Kim's maternity style here, do you approve? I think she looks fairly good. Would you agree? If I had to nitpick, I wish the sandals didn't have ankle straps on them because they made her look kinda short. 
Kim's embellished flat sandals are from Alaia. I couldn't find them online, but for reference, here's the taller sister, which Kim also happens to own: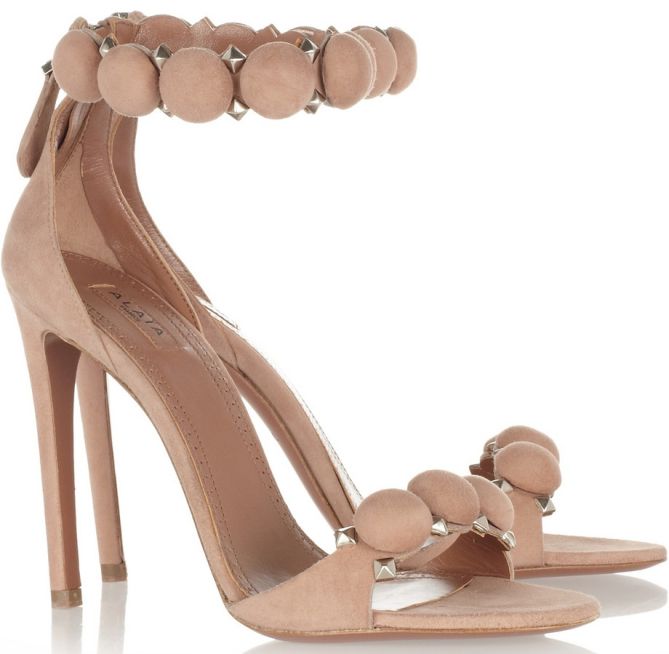 Alaia Suede Circle Sandals, sold out
Here is also another pair from Alaia done in cutout leather instead of 3D suede discs. It is quite unfortunate, however, because Alaia sandals are hard to find online. You can try checking out their selection over at Net-A-Porter, but they currently do not have any sandal offerings: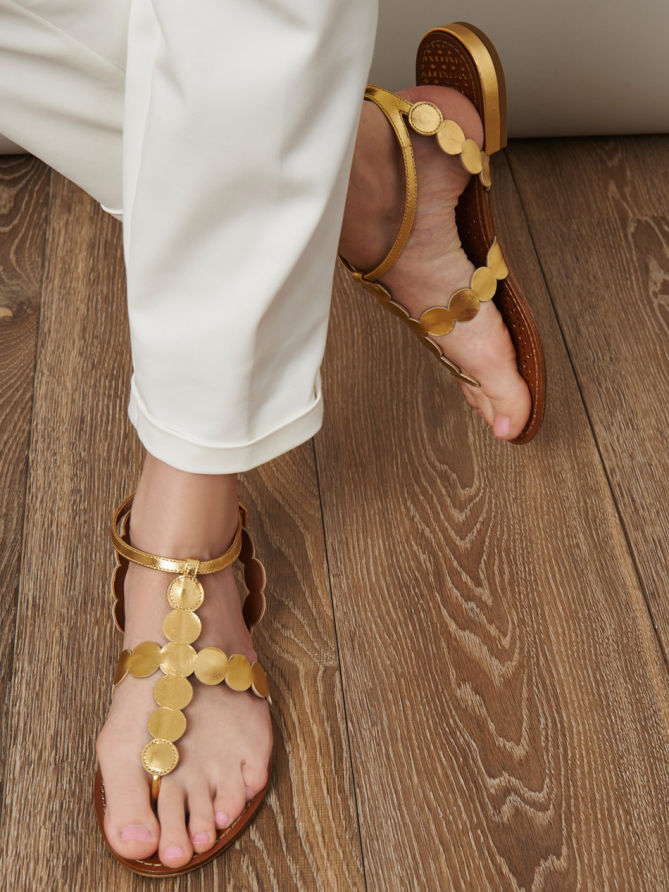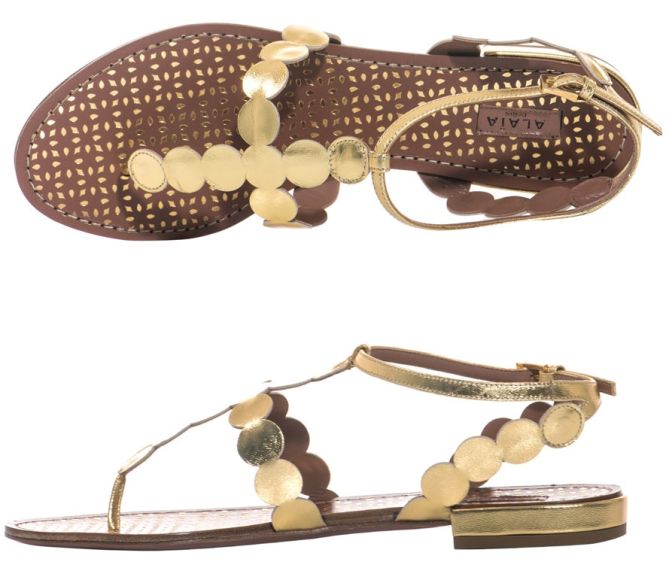 Alaia Circle Flat Sandals in Metallic, sold out
Can't deny it. They look very unique. One glance and you can already tell they're by Alaia all thanks to the signature details. If you fancy the one-of-a-kind silhouette, an alternative to consider  would be these scalloped cutout sandals from Pierre Hardy. Because of the metallic finish, they're dressy enough to go with just about anything. Plus, they're on sale.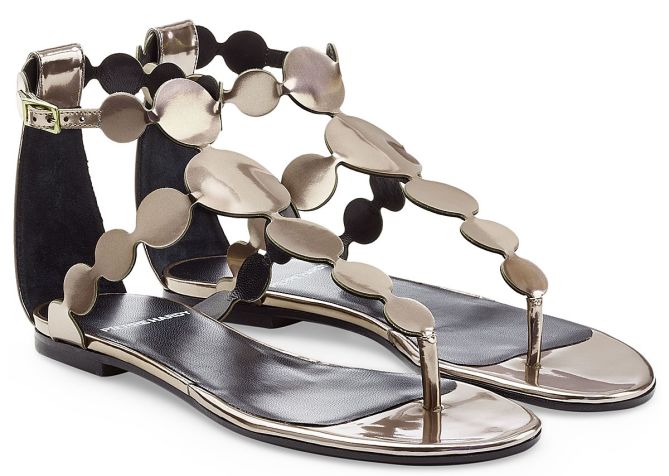 Pierre Hardy Metallic Scalloped Sandals, $619 (was $885)