Kim Kardashian showcased the fruits of her labor — and by that, I mean her strict workout routine and diet for losing the pregnancy weight — at the Fashion LA Awards After-Party held in Beverly Hills over the weekend.
For the occasion, the reality TV star wore a glittery black frock from a yet-to-be-determined designer, and then teamed the piece with nothing but a pair of sexy ankle-strap sandals in black and red. It was a simple combination, but for the first time ever, Kim actually looked amazing. Oh, she was all covered up too; nothing see-through and sheer. I hate to admit it, but Kim looked quite classy in the whole getup. Seriously.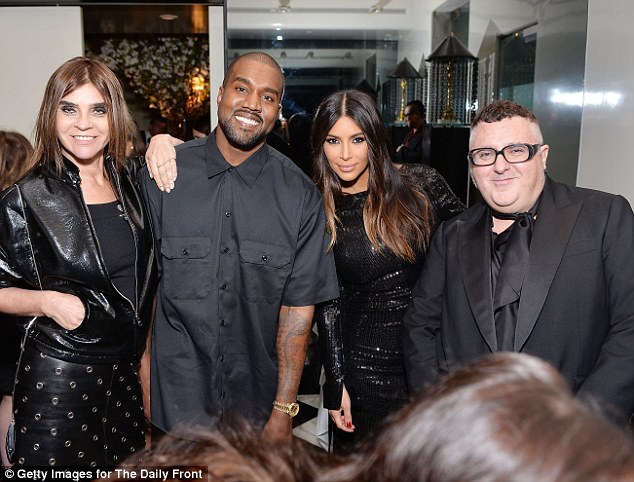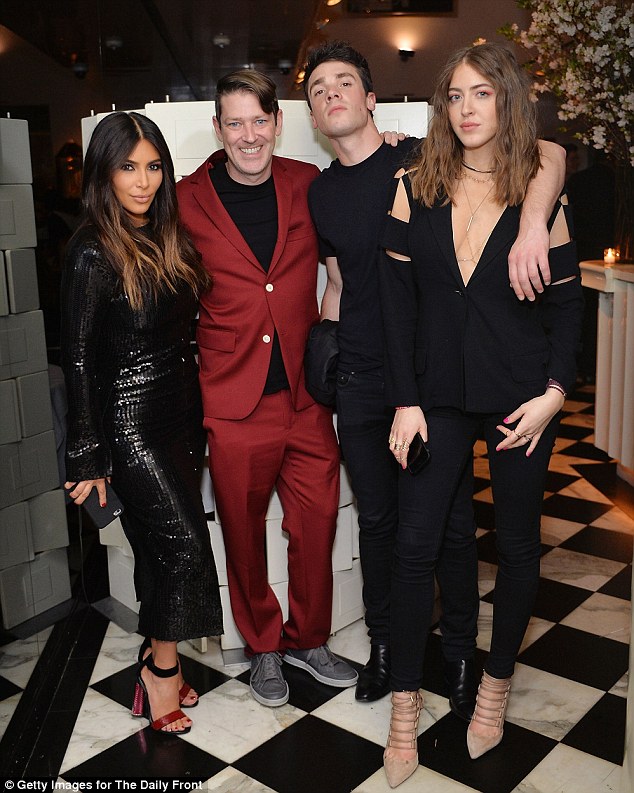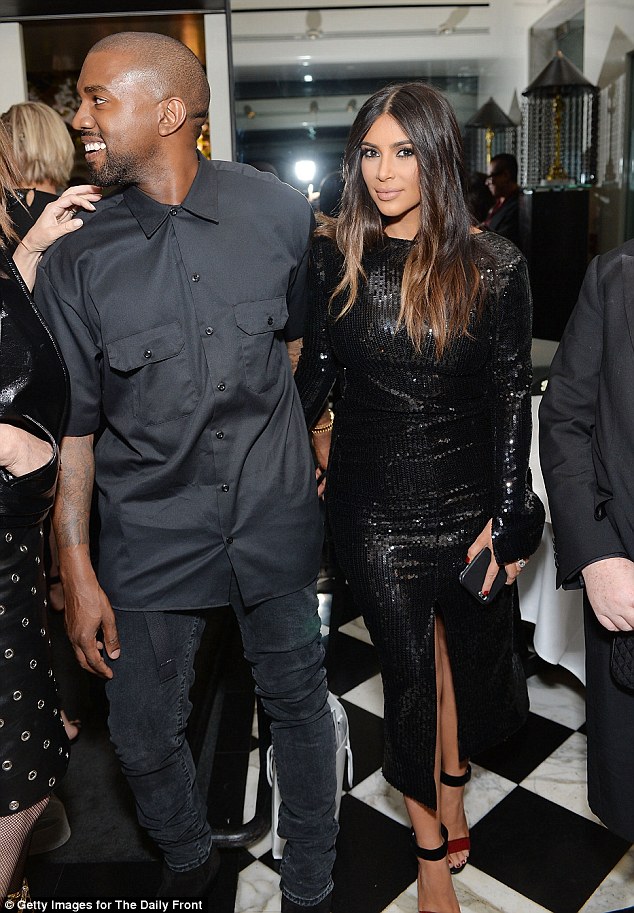 Kim Kardashian and Kanye West attend the Fashion Los Angeles Awards After-Party held in Beverly Hills on March 20, 2016
Let's not deny it, people. Kim looks really good in these photos. Would you agree?
I mean, it's the best she has looked in quite a while. The dress, while very flashy with its sequins and whatnot, is cut to flatter her figure without giving anything away. The slit is just right — not too high and not too modest either. And I love how she infused a pop of red into the outfit by way of color block sandals.
Speaking of the sandals, those shoes are certainly grab-worthy. Yes?
The cylindrical heels trimmed with gold at the tips make them a rather interesting pair to grab. It's just too bad I couldn't find any details on them. I tried to locate the pair but it was like finding a needle in a haystack. If I base my guess on the heel silhouette, I'd say they're possibly from Givenchy. Here's a similar pair, but with thicker heels and straps: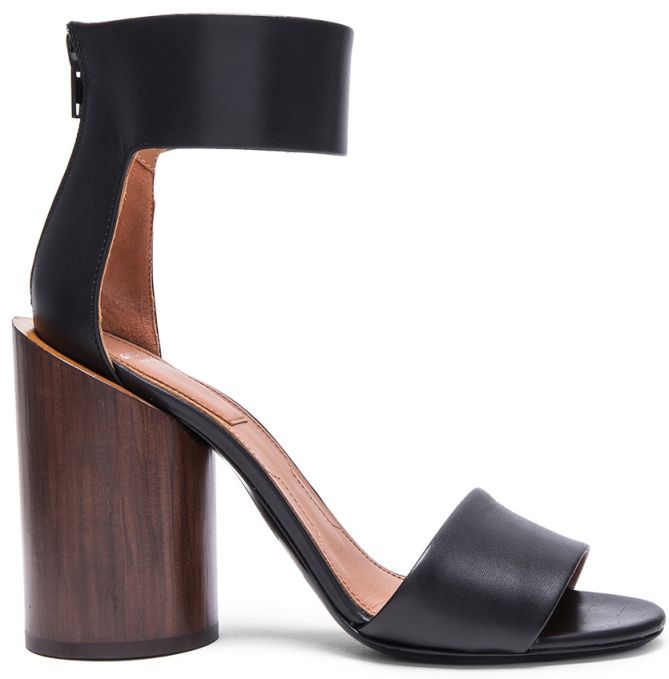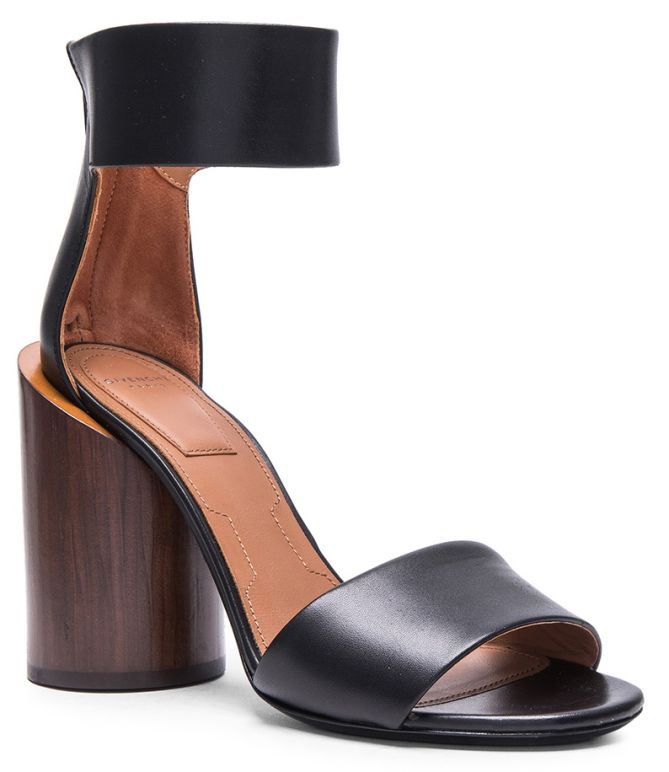 Givenchy Polly Leather Sandals with Wooden Heels, $1125
I could  be wrong, of course. But just in case you fancy the silhouette, you can grab these Givenchy heels at Forward. Givenchy also has the boot version, which we already spotted on Kendall Jenner.
On a side note, if you like the chunky shape of these sandals, but don't want to spend so much money, you can try the "Breeze" sandals from Kate Spade instead.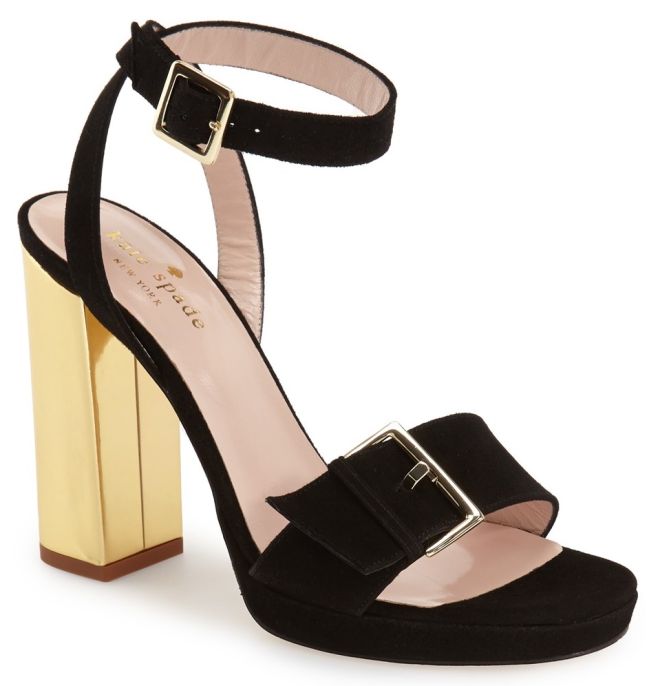 Kate Spade Breeze Sandals, $350