For a while there, I thought Kim Kardashian was only going to keep her platinum blond locks for a short period — just long enough for Paris Fashion Week to run its course.
But I guess I was wrong.
The reality TV star is now back in California and she's still rockin' those tresses. With her natural brunette roots, I can only imagine how difficult it is to maintain the color. Plus, of course, there's the damage that bleach can do to her hair.
Over the weekend, Kim was spotted out and about in Malibu and it was clear that her hair was under stress. Her crowing glory looked dry and over-treated. Her outfit for the activity included a sexy monochromatic three-piece ensemble of fitted tank top worn with a fitted pencil skirt, and then layered with a distressed tank top to create texture.
The extra piece looked out of place and I couldn't help but wish she left it at home instead. Capping off the whole getup were oversized sunnies, a patterned clutch, and plastic sandals. Yes, plastic. The shoes had plastic straps on them. In fact, they looked quite interesting.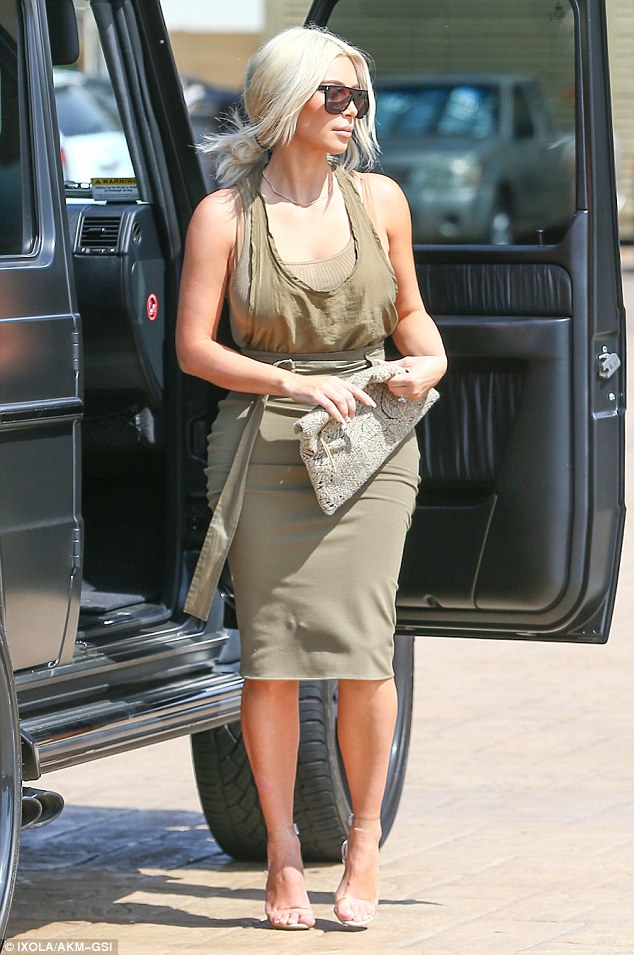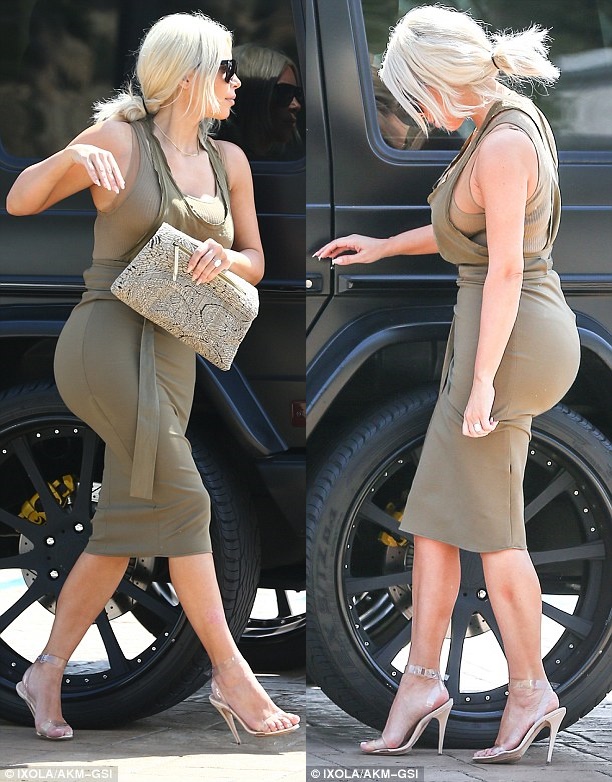 Kim Kardashian spotted in a monochromatic getup while in Malibu on March 22, 2015
How do you like Kim's outfit? That wrinkly tank top sure ruined it, don't you think? And what about Kim's plastic sandals, do you like them?
I'm not a fan of plastic straps or clear PVC paneled shoes. I find them cheap looking. Of course, that's just my own opinion and you're more than welcome to form yours.
According to reports, Kim's plastic-strap sandals are from Manolo Blahnik. Unfortunately, I couldn't find them online so I can't really give you a confirmation on the info.
Nonetheless, if they're the kind of heels you fancy, you can try the Stuart Weitzman Bareitall sandals instead. They look almost like Kim's sandals, save for the much slimmer heels. Also, these shoes from SW are a lot cheaper than a pair of Manolos, so you'll be saving money: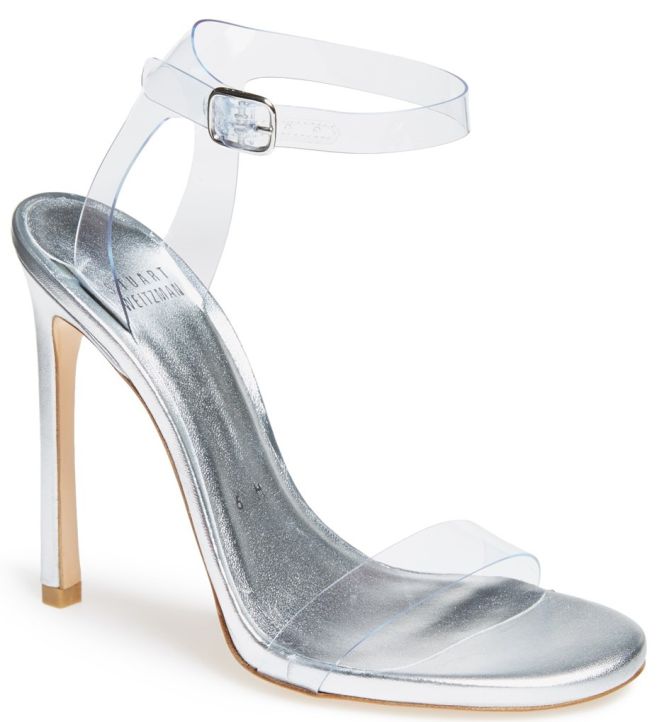 Stuart Weitzman Bareitall Sandals, $398