Here's what I think — a lot of people underestimate Kim Kardashian. Sure, she's no genius, she's no fashion designer, she's not an actress nor a model, and she certainly isn't a singer (save for that single), but you have to hand it to the lady for building a  very powerful empire. She is the queen of reality TV. Every product she mentions on social media has $$$$$$$ attached to it. How she reached that level is nothing short of amazing. She is so good at marketing herself that people follow her and brands pay her tremendous amounts of money in exchange for a few lines or an OOTD. She's no stupid gal, if you ask me. She's 100% smart and clever.
Speaking of Kim, the mom-of-two stepped out to attend a Q&A and luncheon for female bloggers in Los Angeles last Friday. For the occasion, she went conservative, professional (well, kind of), and classy with her sartorial choice by slipping into a fitted long-sleeve bodysuit and a floor-grazing skirt, both of which were in light neutral color. Kim also took a break from her large wavy tresses, and in place was a sleek mid-length do that made the brunette beauty look even more sophisticated.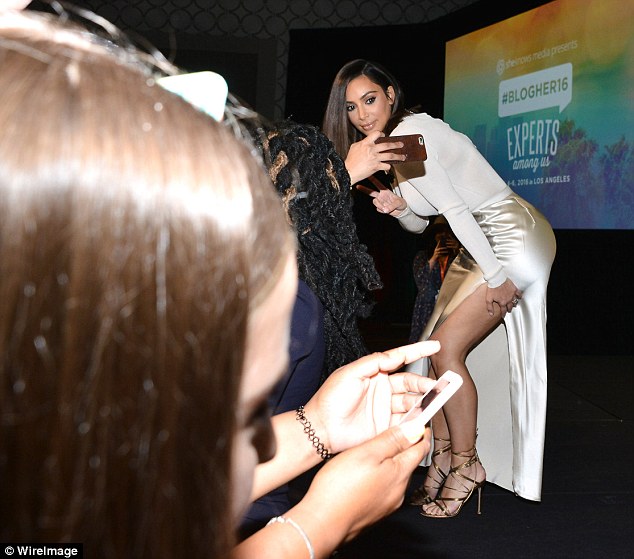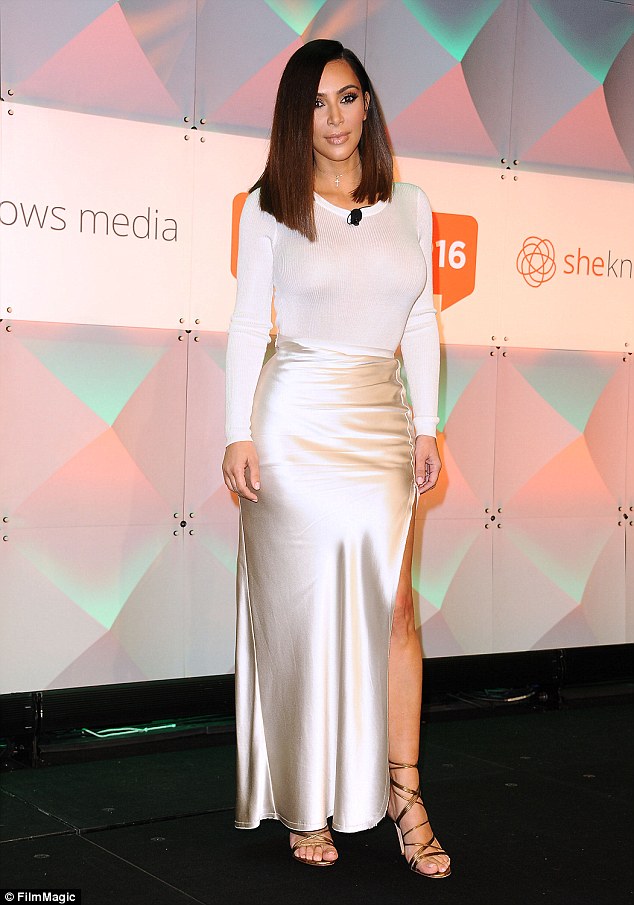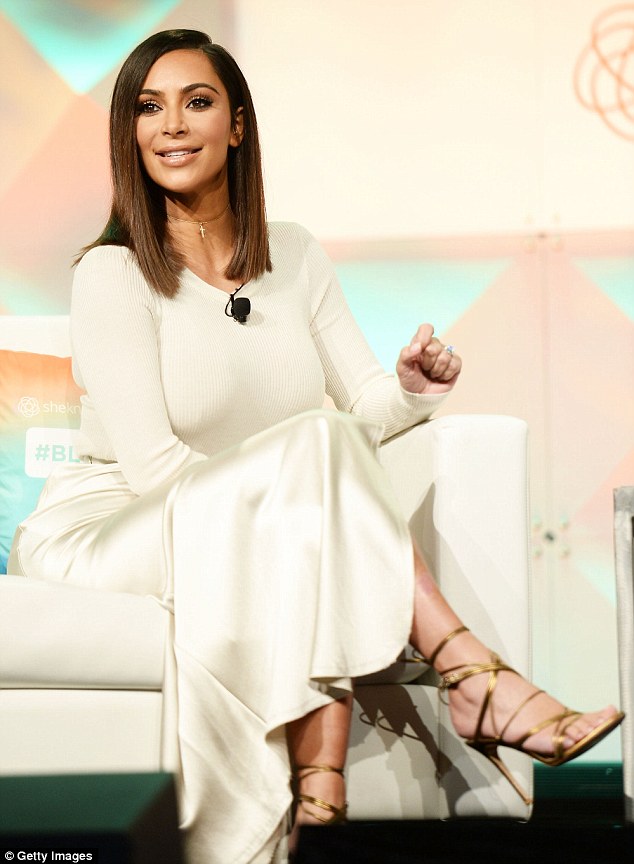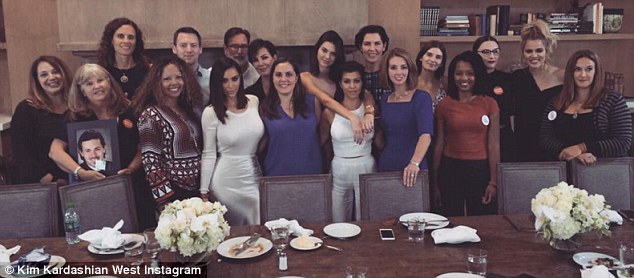 Kim Kardashian joins a group of bloggers who have lost loved ones through gun violence for a Q&A and luncheon in Los Angeles on August 5, 2016
How do you like Kim's outfit this time? She looks really good here. Would you agree?
Kim's satin skirt is from Nili Lotan, while her gorgeous sandals are from Gianvito Rossi. The skirt is not available online, but here's a closer look at her fancy heels done in black and silver glitter intsead of gold: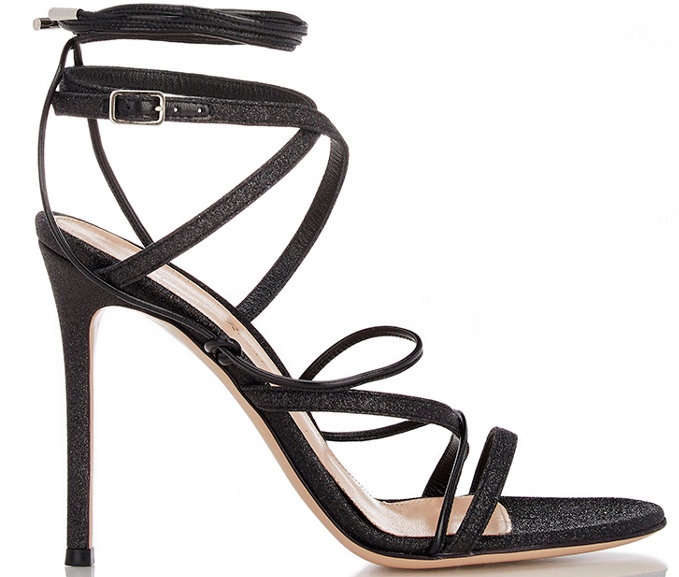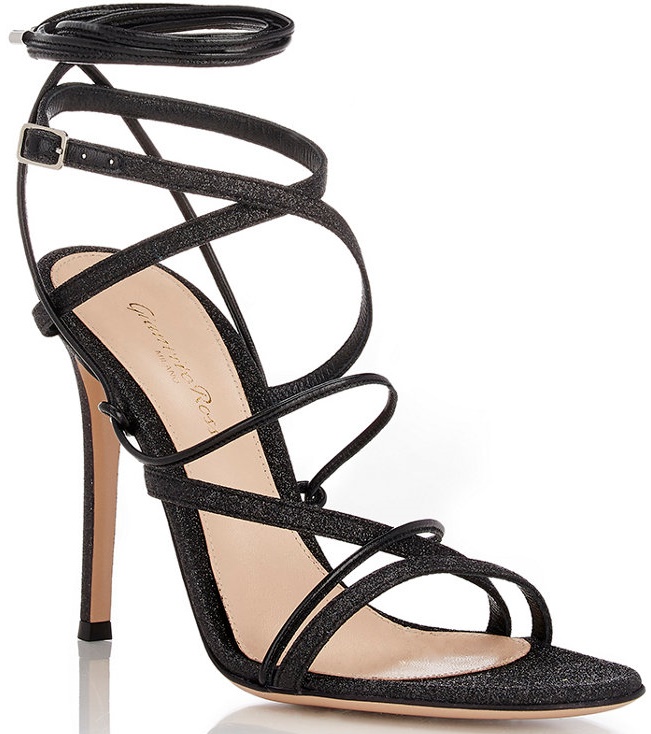 Gianvito Rossi Glitter Ankle Strap Sandals in Black, $319 (was $795)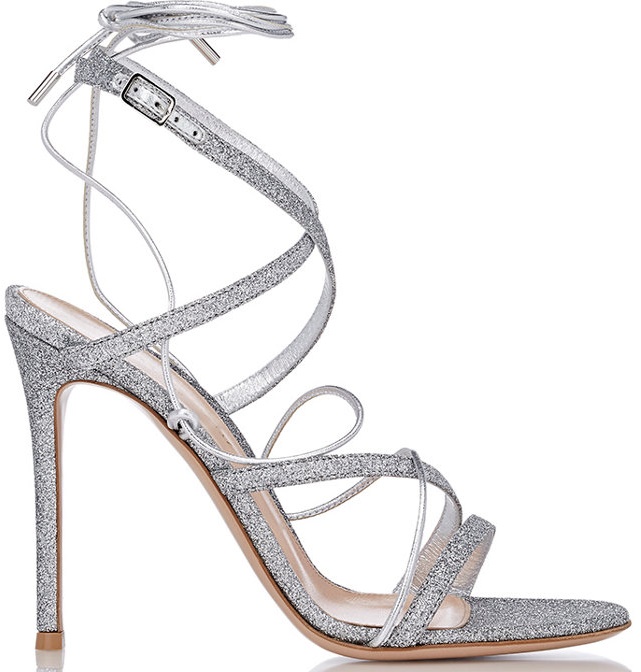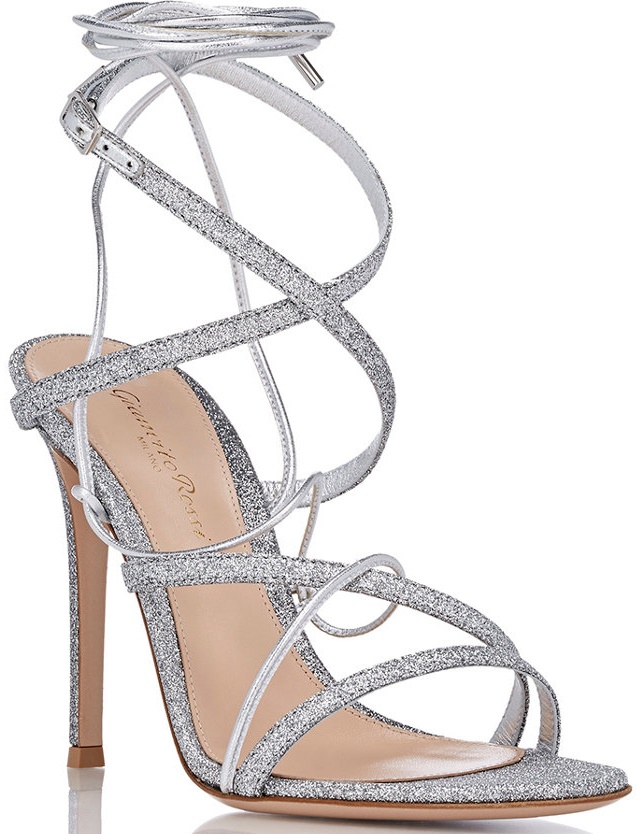 Gianvito Rossi Glitter Ankle Strap Sandals in Silver, $319
The sandals are crafted from glitter-covered leather and feature straps that criss cross and wrap around the feet. For added texture, the designer also decorated the shoes with thin tubular lace-up ankle-tie straps, so what you get is a pair that's flirty, playful, and very sexy.
If you fancy the silhouette, the sandals are on sale over at Barneys. Only select sizes are available, though. In any case, I think they're worth grabbing at $319.