Kim Kardashian is getting a lot of flak for the dress she wore to the LACMA Gala held in Los Angeles over the weekend. The reality TV star donned a teal blue asymmetric frock from Cushnie Et Ochs that did little to flatter her figure. She complemented the dress with a dazzling choker necklace and a pair of chain-detailed ankle strap sandals.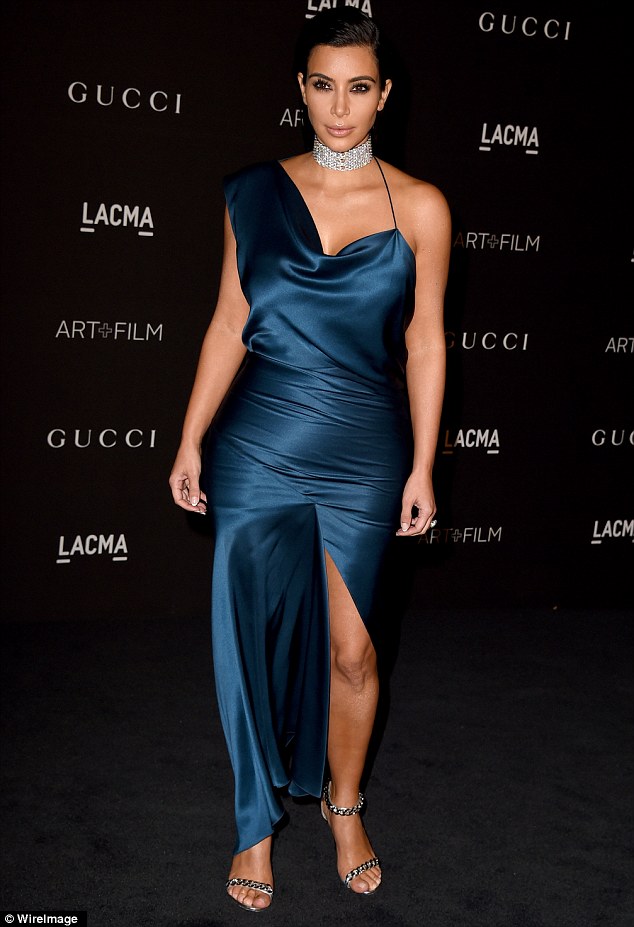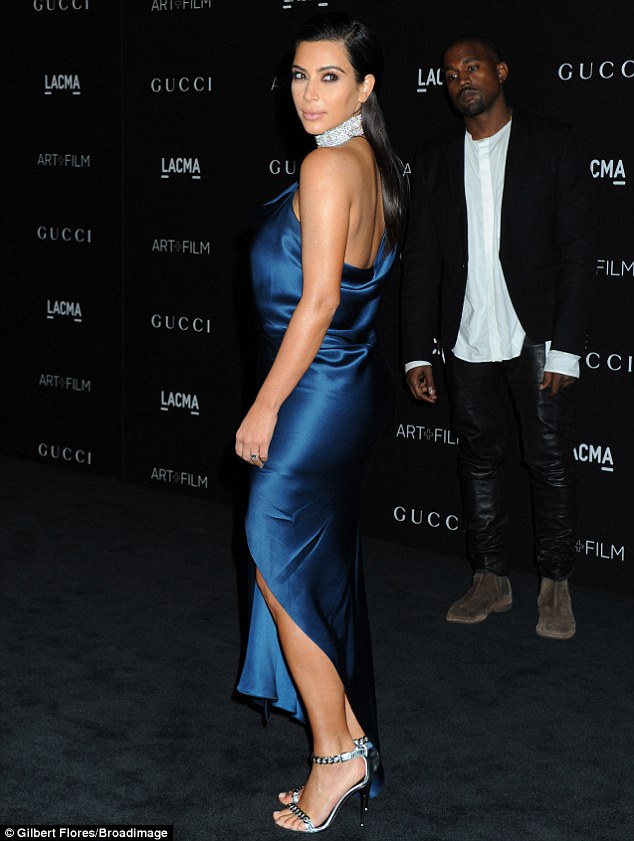 Kim Kardashian shows off her figure in a teal blue dress during the LACMA Art+ Film Gala held in Los Angeles on November 1, 2014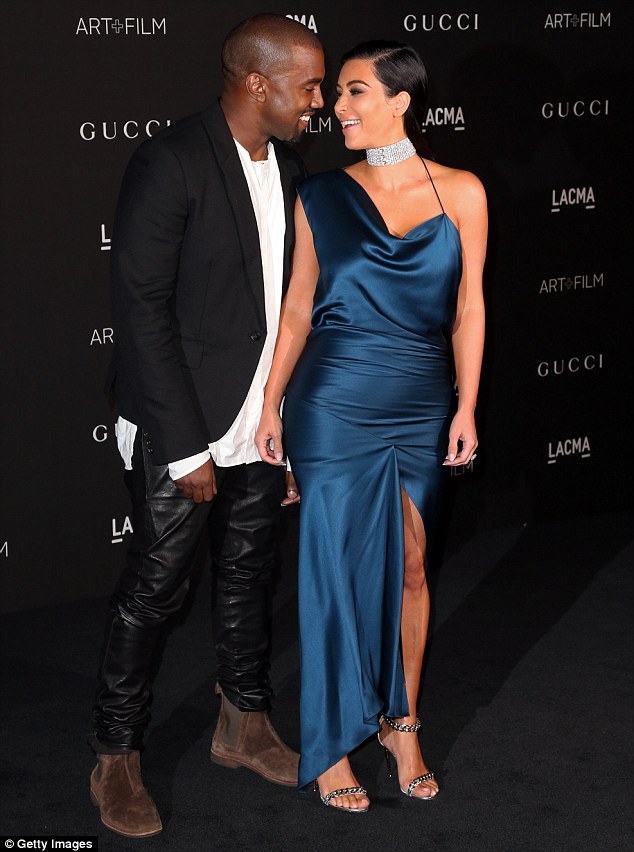 Kim and Kanye look lovingly at each other while making a red carpet appearance together
How do you like Kim's outfit for the LACMA?
You know, I actually don't think she looks that bad. Do you? I mean, yes, the dress accentuated her not-so-toned tummy, but so what, right? Besides, she more than made up for the bad outfit choice with those fancy ankle-strap sandals.
According to sources, the pair is from the Giuseppe Zanotti x Balmain collection. It's a style that's completely sold out so you won't find them anywhere unless you get creative. In any case, below is a similar style from the collection for your reference: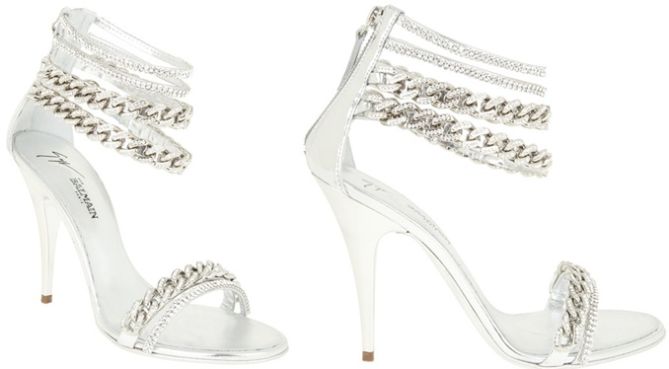 Giuseppe Zanotti x Balmain Jewel Embellished Chain Sandals, sold out
Do you fancy wearing Kim's chain-detailed sandals?
If that's a yes, then you're welcome to try out these chain-embellished sandals from Kurt Geiger. Apart from being affordable, these well-made heels feature chain-link details on the straps that are interwoven with leather. I think they're worth checking out, especially since a pair will only set you back $230: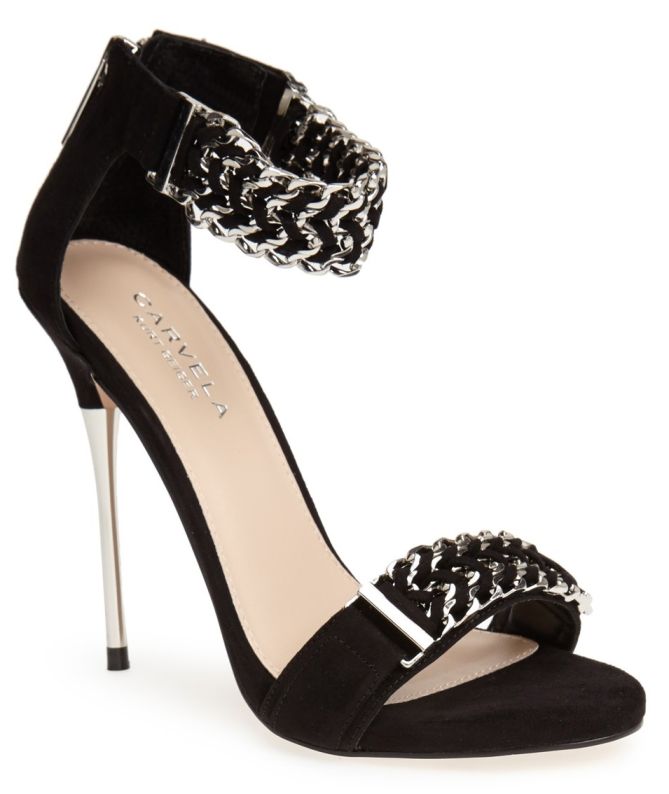 Kurt Geiger Garland Chain Embellished Sandals, $230