Kim Kardashian,36,was seen yesterday in Los Angeles,California ready to have a nice,quiet dinner taking a break from her busy schedule. She ditched the glamorous restaurants for the night and headed to an ordinary pizzeria showing that not everything needs to be fancy all the time.
Kim's dinner wasn't filmed for her reality show Keeping Up With The Kardashians,which will have its 10th anniversary this year. The new season will start on September 25.
She makes our imagination go back to the 90's as she is wearing a simple yet revealing vest top,high wasted denim shorts to highlight her beautiful curves and spiral heels.The fanny pack also made an appearance to complete the look.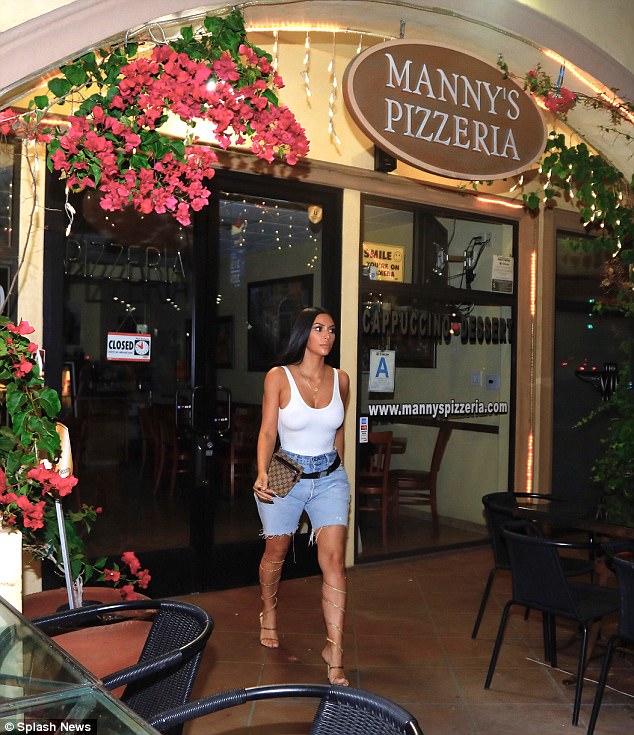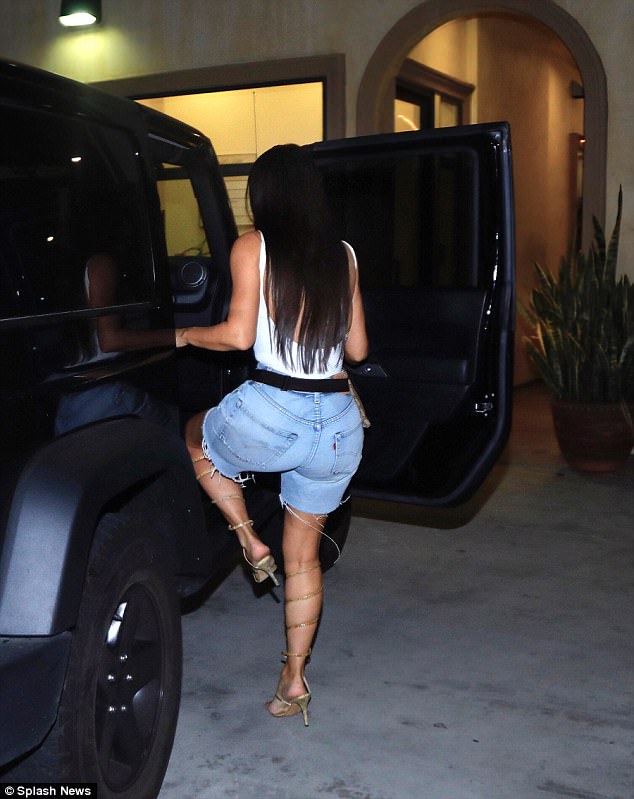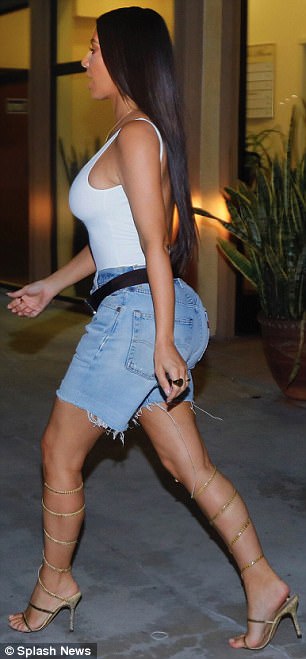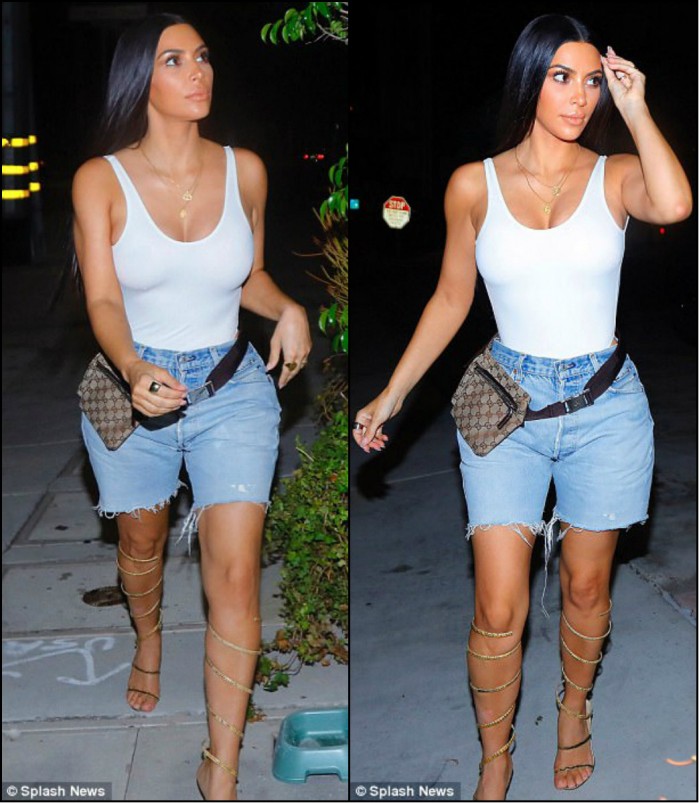 The spiral heels are quickly making a comeback and are perfect for the summer,whether you want to wear them as Kim does for her dinner night or you want to pair them with a short cute dress,they are a must have in the wardrobe of every woman.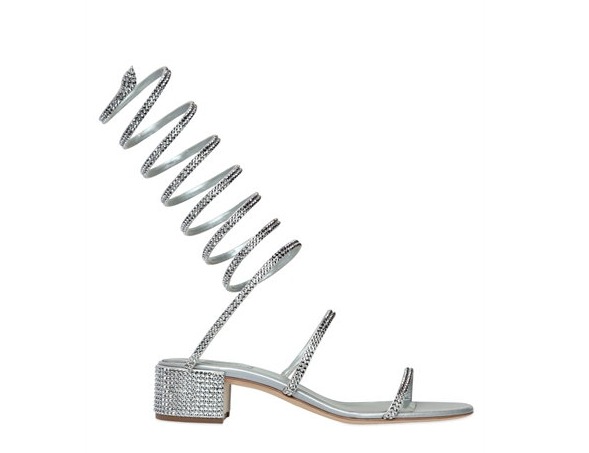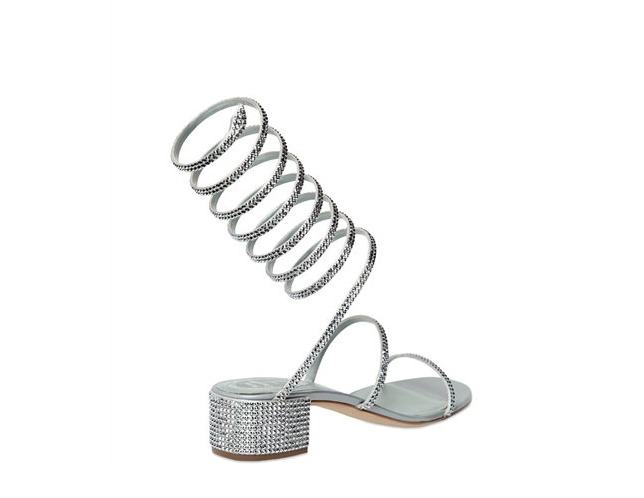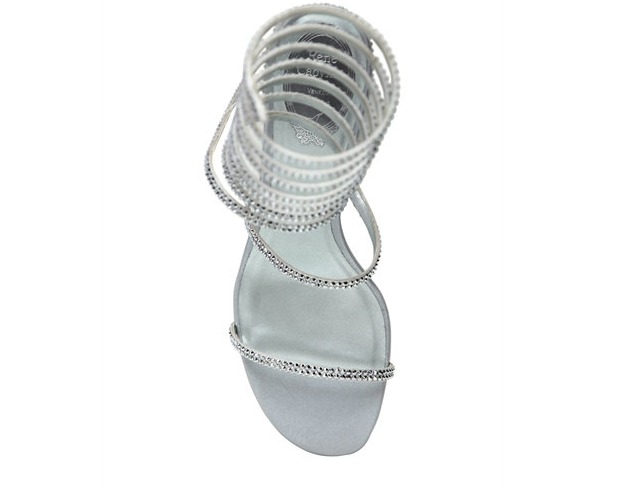 HERE IS A CHEAPER VERSION