Yes people, you read that perfectly right. Kim Kardashian just dyed her brunette locks platinum blond. The new hair color is getting a lot of mixed reactions. There's a camp that totally hates it, while there's another group that loves her edgy new look.
Personally speaking, I love the transformation. It suits her, for some reason. Of course, it was to be expected that she would debut such a drastic change during Paris Fashion Week. After all, it is the Fashion Week of all Fashion Weeks, if you know what I mean.
On Thursday, Kim stepped out with her man, Kanye, for the Lanvin presentation. For the occasion, the reality-TV star slipped into a nude colored mesh dress and a long black coat. She teamed the combo with nude t-strap sandals, cat-eye makeup, and some nude nail color.
Altogether, it was a fairly decent getup that was sexy and sophisticated — only, Kim somehow intentionally decided to leave her bra at the hotel and go topless. Yes, you could say she showed off her "girls" for the front row appearance.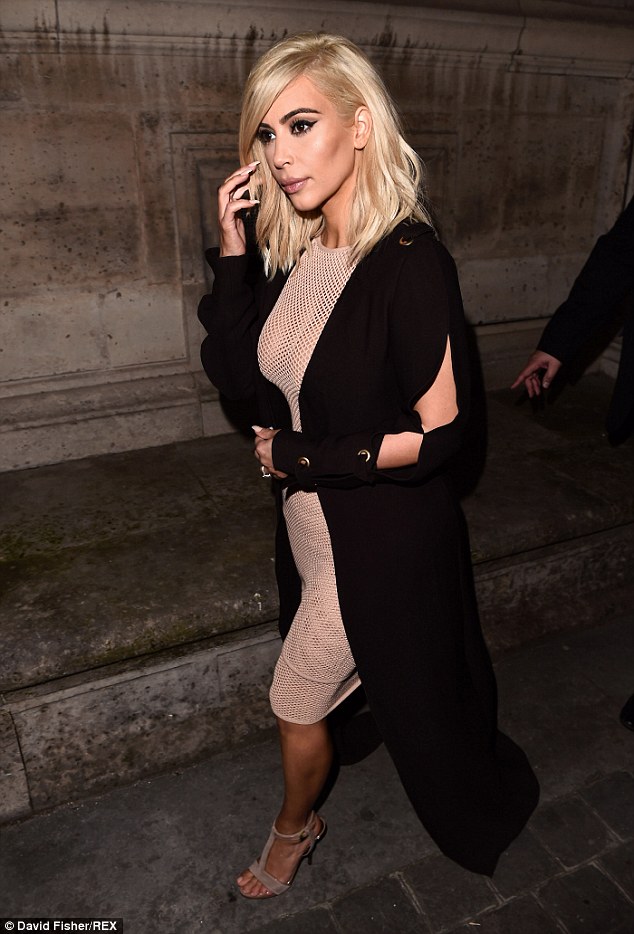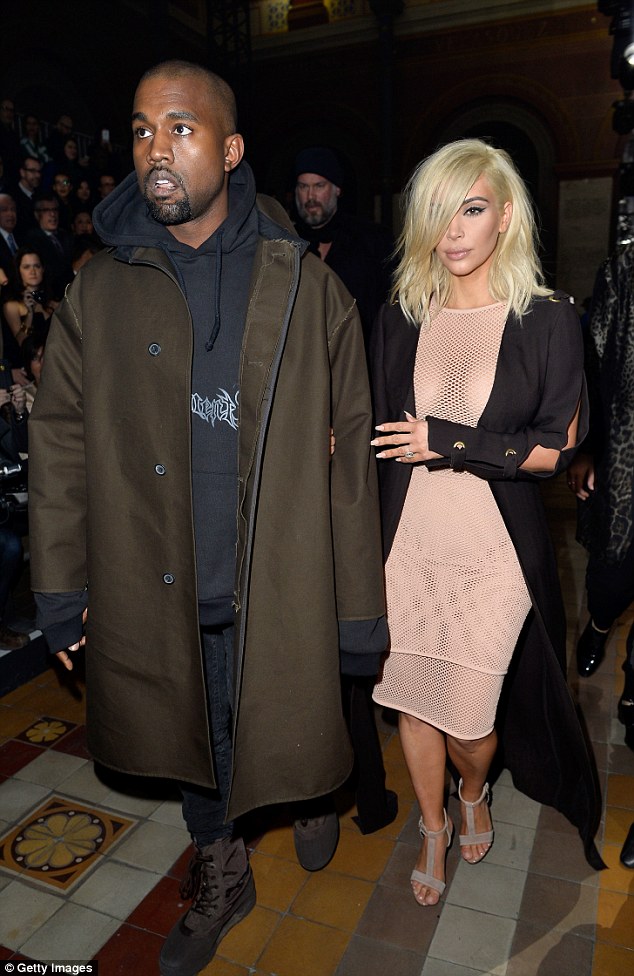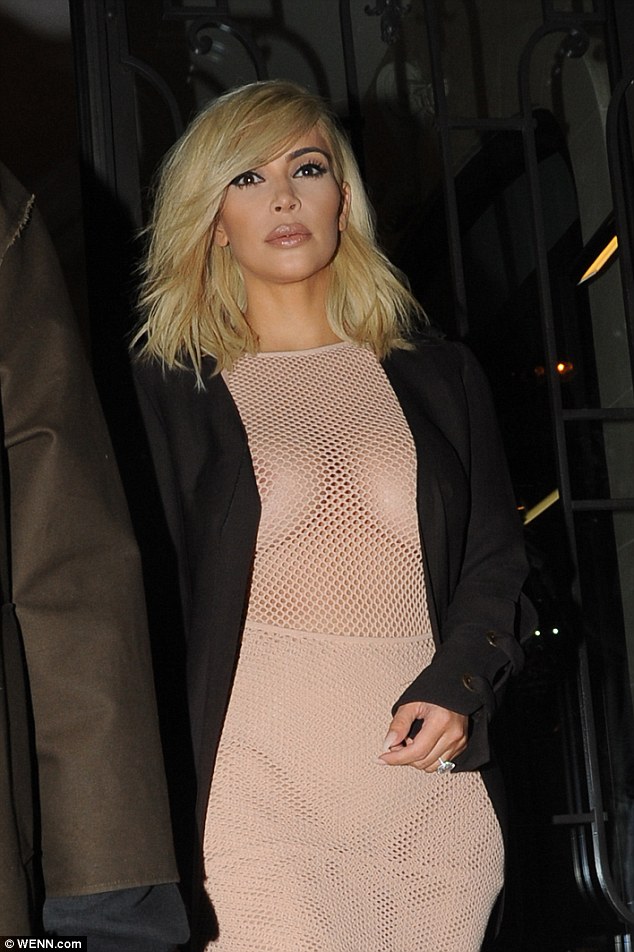 Kim Kardashian and Kanye West leave their hotel to watch the Lanvin presentation during Paris Fashion Week on March 5, 2015
Hmmm… Did she just try to pull a Rihanna?
For those who can't remember, Ri-Ri went topless for the Balmain show during last year's PFW. The pop star actually managed to make baring her breasts appear fashionable. As for Kim, however, I'm not sure what to say. Do you think she pulled it off?
I will let you be the judge on this one.
Now on to Kim's outfit. I couldn't find any details on the mesh dress, but I do know that the coat is from Lanvin and so are the nude t-strap sandals. They're crafted from a mix of suede and patent leather and feature 4.25-inch-tall heels. Below is a closer look at the pair: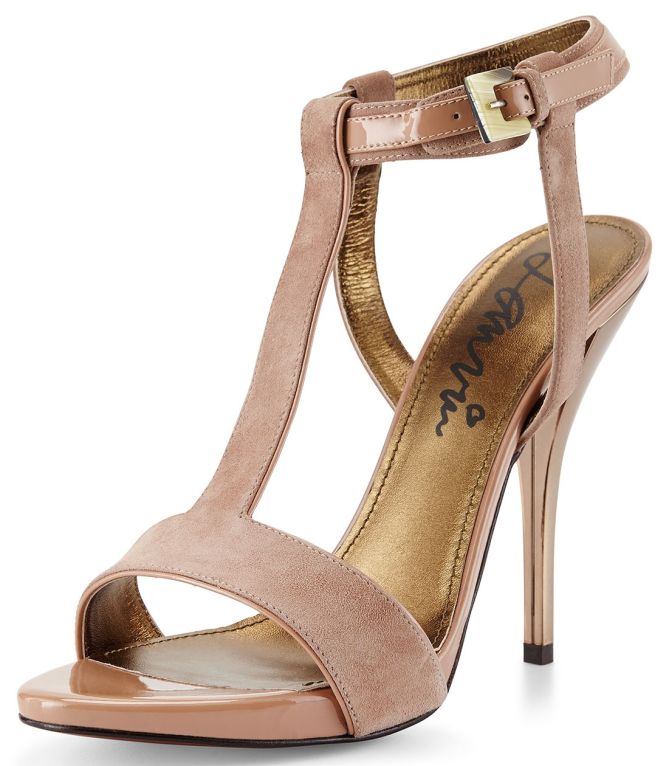 Lanvin Suede and Patent Leather T-Strap Sandals, $920
Are you a fan or no?
Yes, I agree. They look ordinary. And they certainly don't look like a pair of $920-sandals to me either. For the gal with expensive taste, however, I'm sure she wouldn't mind spending that much money on the pair.
That said, if you're practical minded, you can go with these t-straps from SJP instead. They're crafted from Italy and are made of genuine leather inside and out: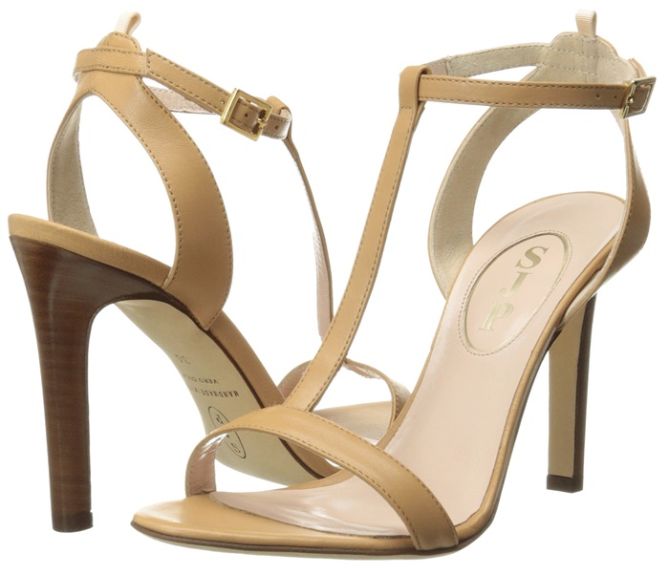 SJP Sarah Jessica Parker Andy T-Strap Sandals, $345