Kim Kardashian took a break from her coats and (Kanye's) unitards so she could slip into some good ol' ripped jeans over the weekend. The reality TV star wore the distressed pair with a leather jacket custom-printed with her face on it. She then capped off the attire with twin braids, sunglasses, and a pop of color by way of red ankle-strap heels.
It was a movie-date getup probably styled by Kanye, but I'm not complaining. It was very refreshing to see Kim sport a different outfit besides the usual.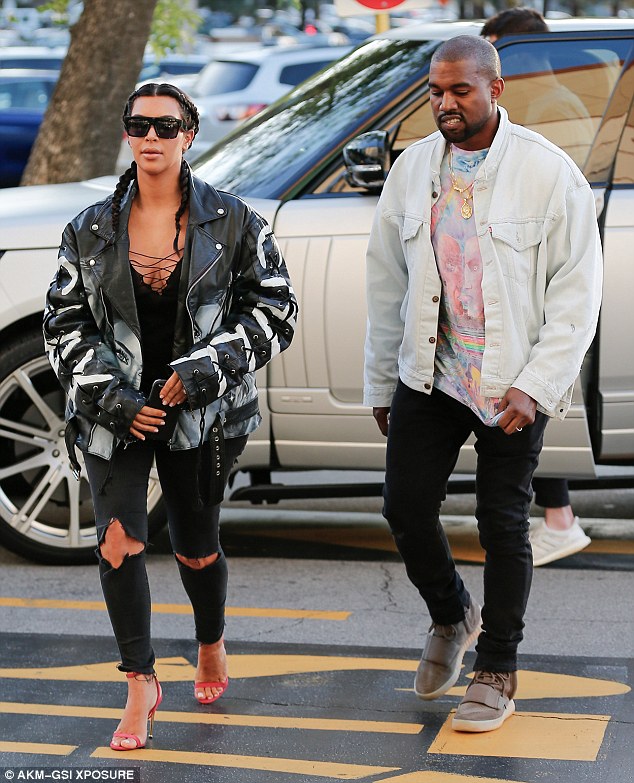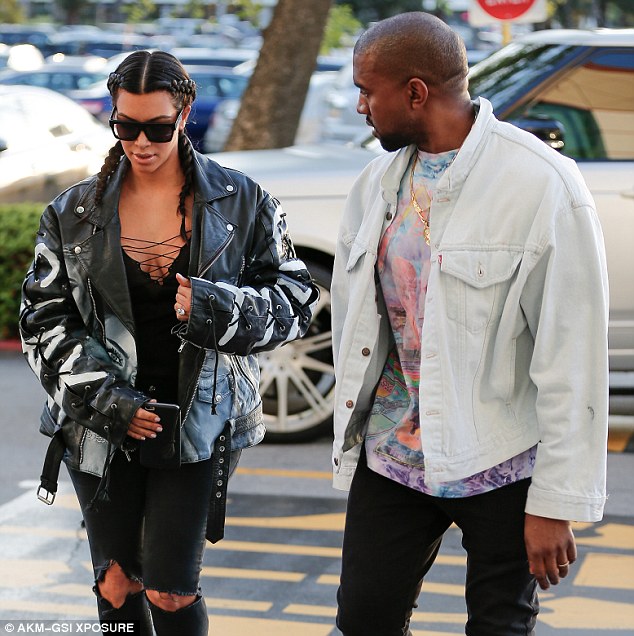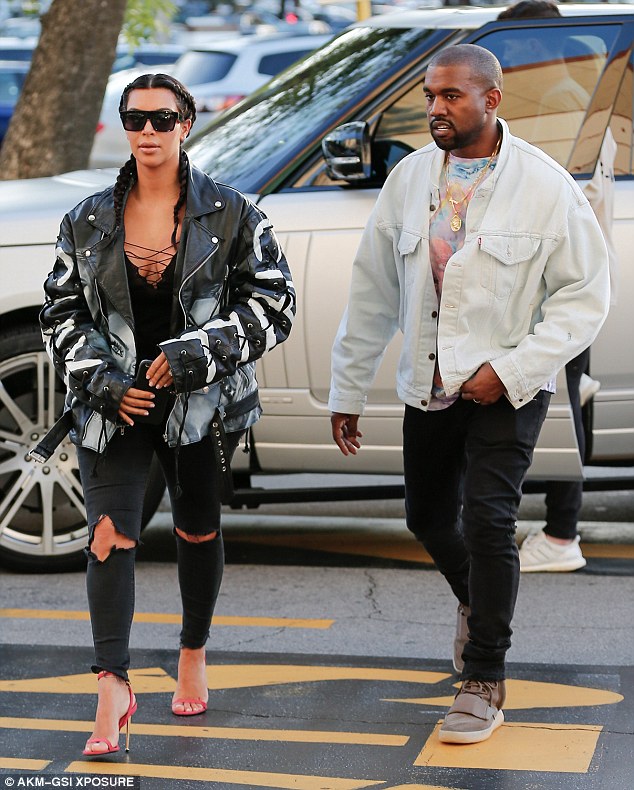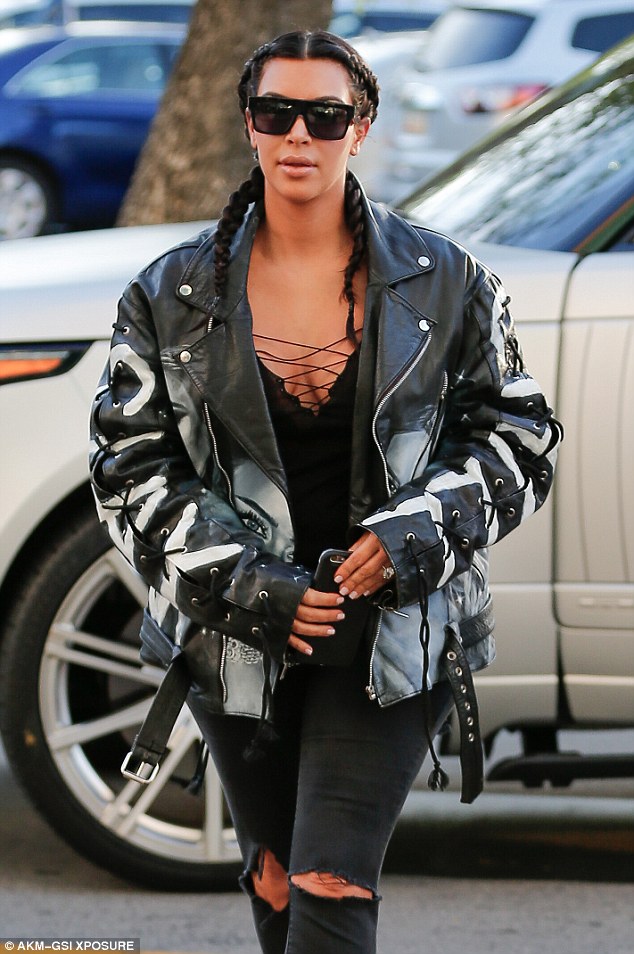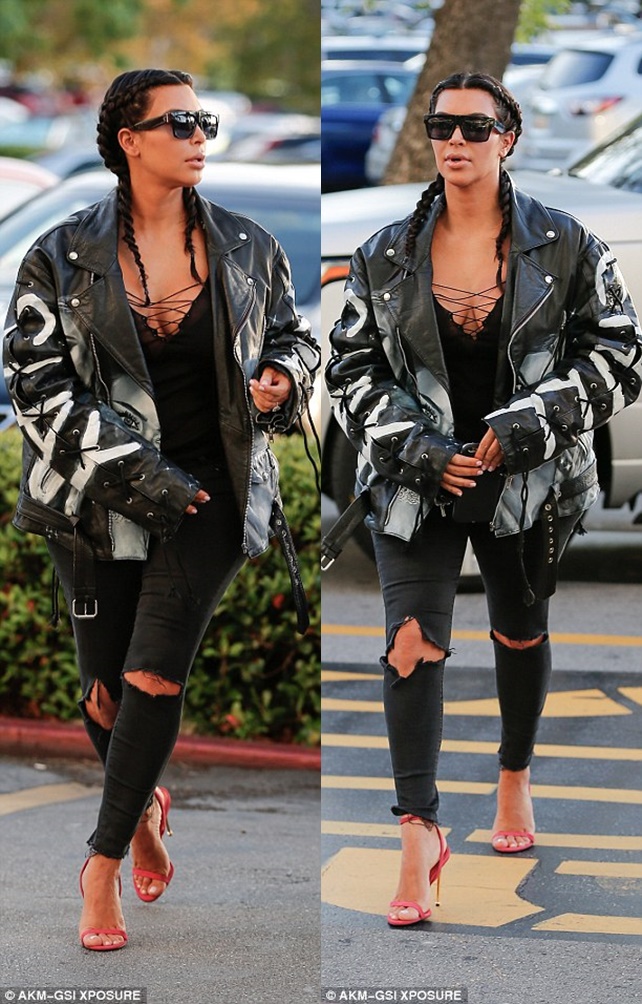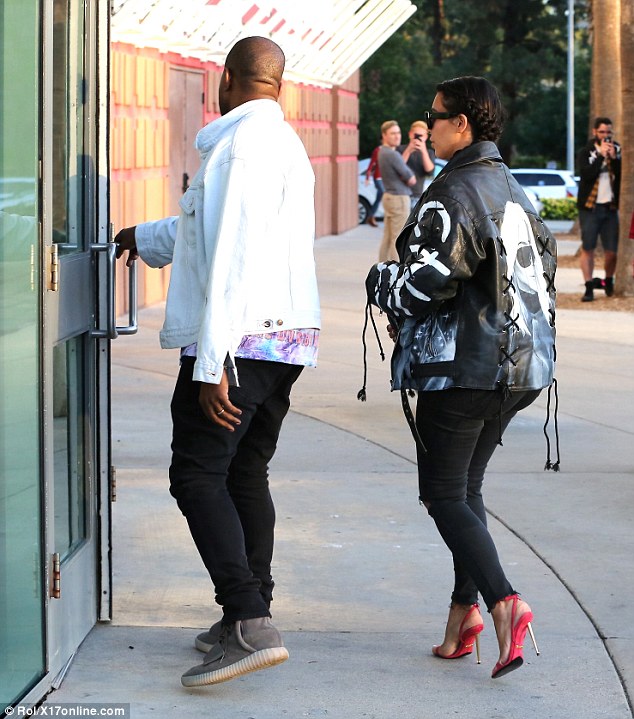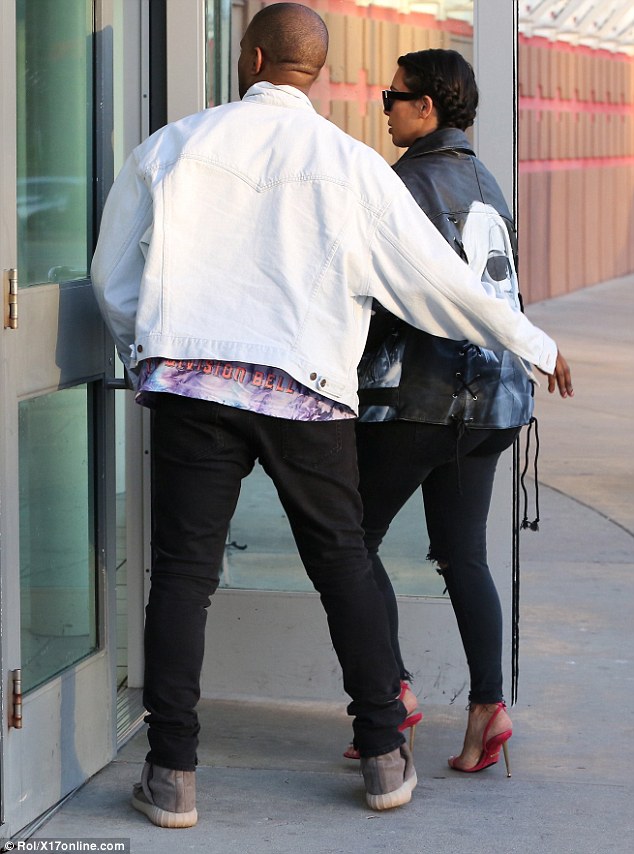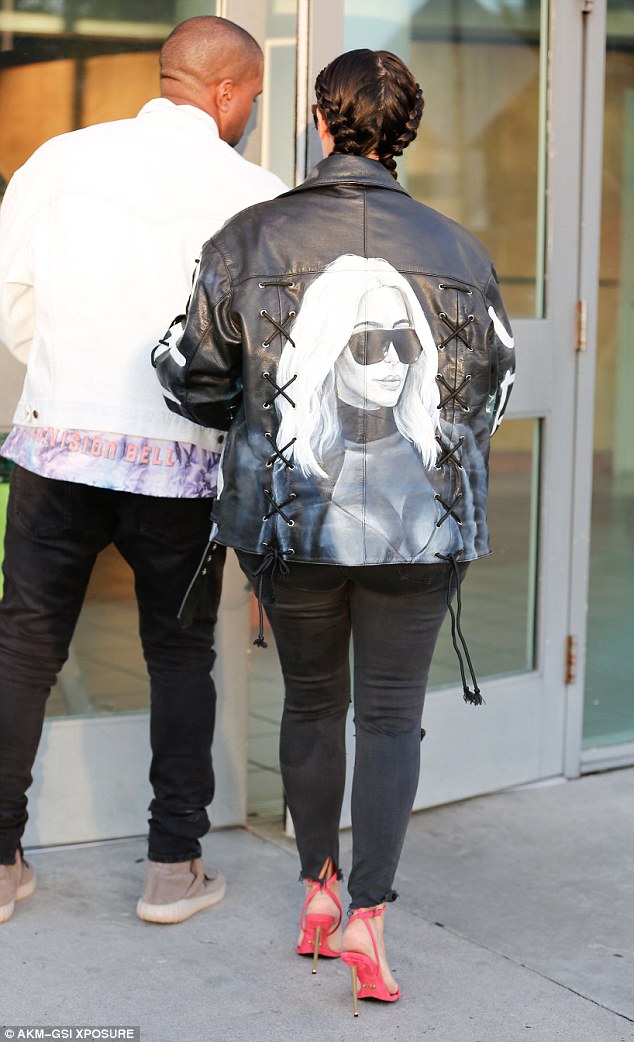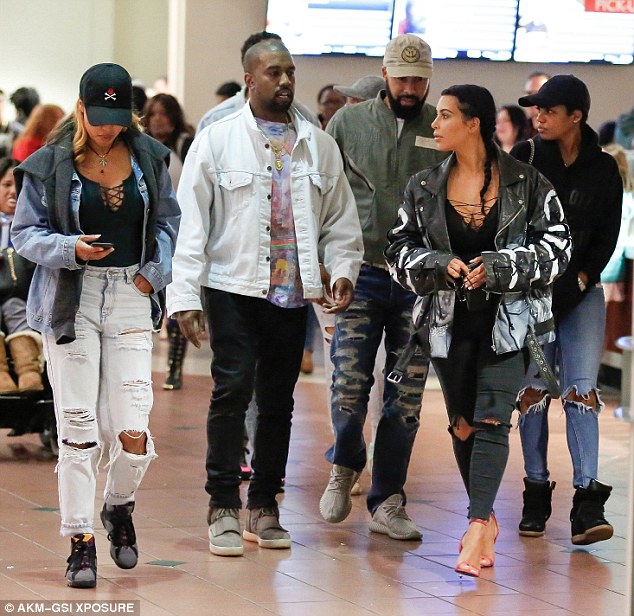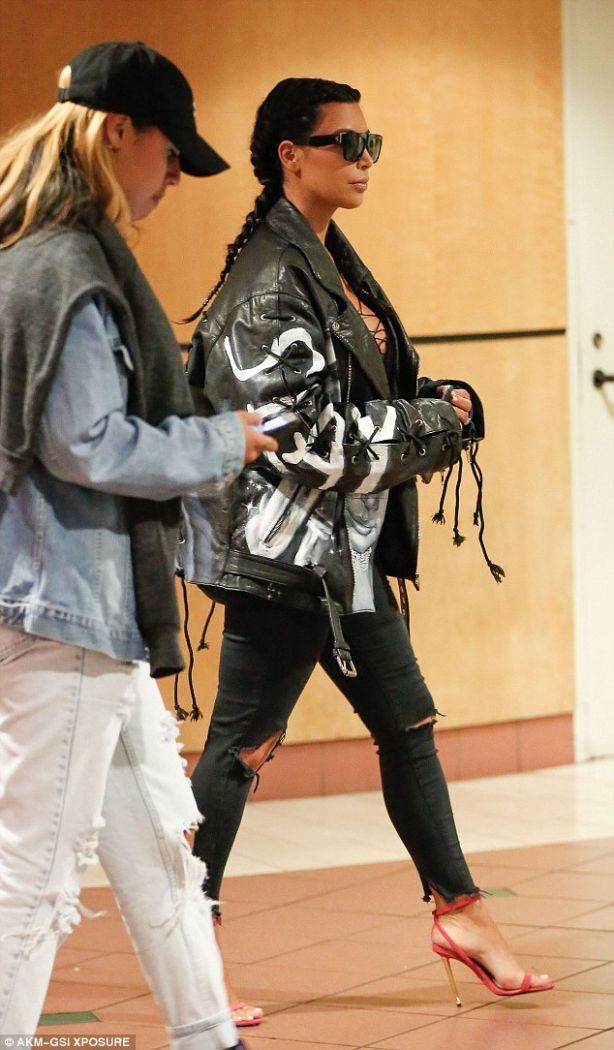 Kim and Kanye meet up with some friends to watch a movie on March 12, 2016
What are your thoughts on Kim's latest street style, ladies? Do you approve?
Not bad, in my opinion. Those long coats and unitards can get boring, you know. I don't like her hairstyle, but the rest look cool. She looks like a biker chick in red heels instead of boots.
Speaking of which, I like how she styled the all-black attire with ladylike shoes, such as a pair of sexy red ankle-strap sandals fashioned with pin-thin gold heels. Here's a closer look at Kim's lovely stilettos. They're the "Lock" ankle-wrap sandals by Tom Ford. They're crafted from genuine python skin and sit on 4.25-inch-tall gold pins. They also come detailed with padlock charms at the ankle-wrap straps: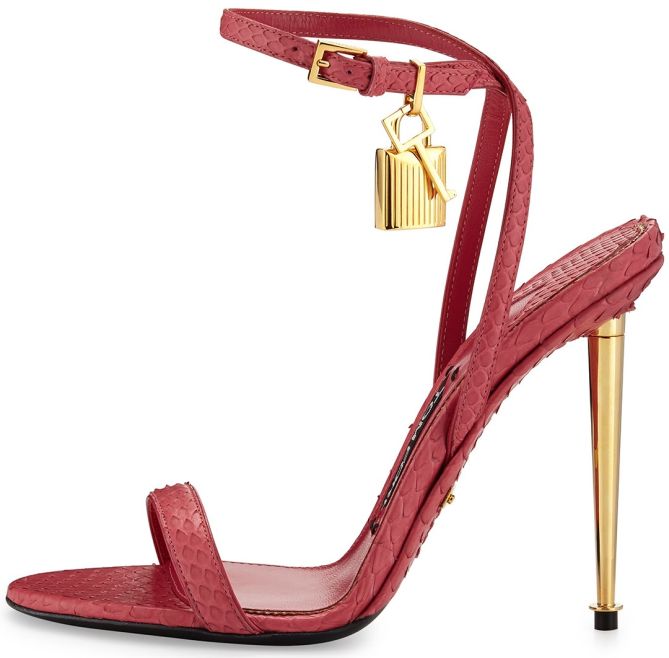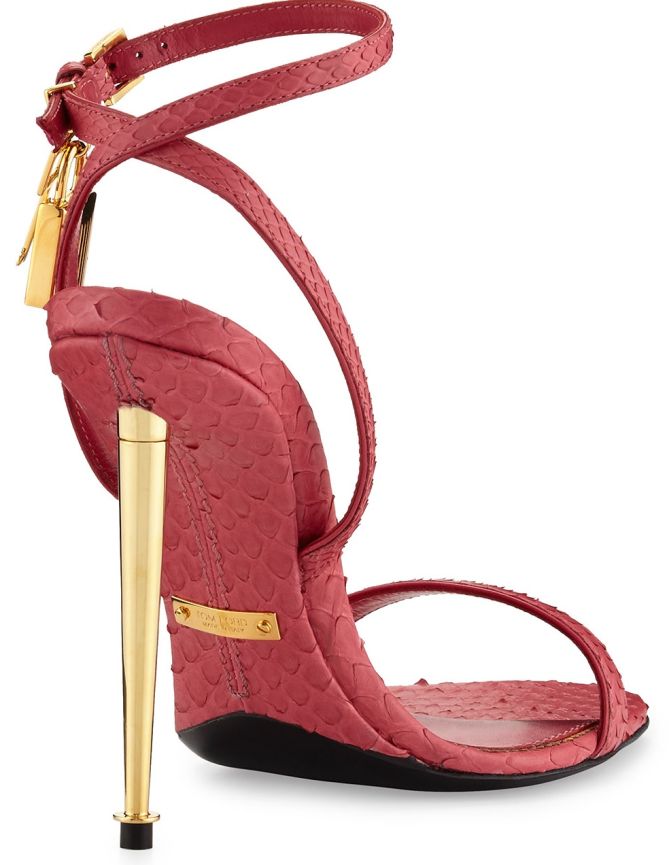 Tom Ford Lock Python Ankle Wrap Sandals, $1490
Earlier in the day, Kim was spotted hanging out with her friend, Jonathan Cheban, in another pair of Tom Ford shoes — peep-toe lace-up booties from the designer's 2011 collection. She wore them with a graphic tee and the same ripped jeans.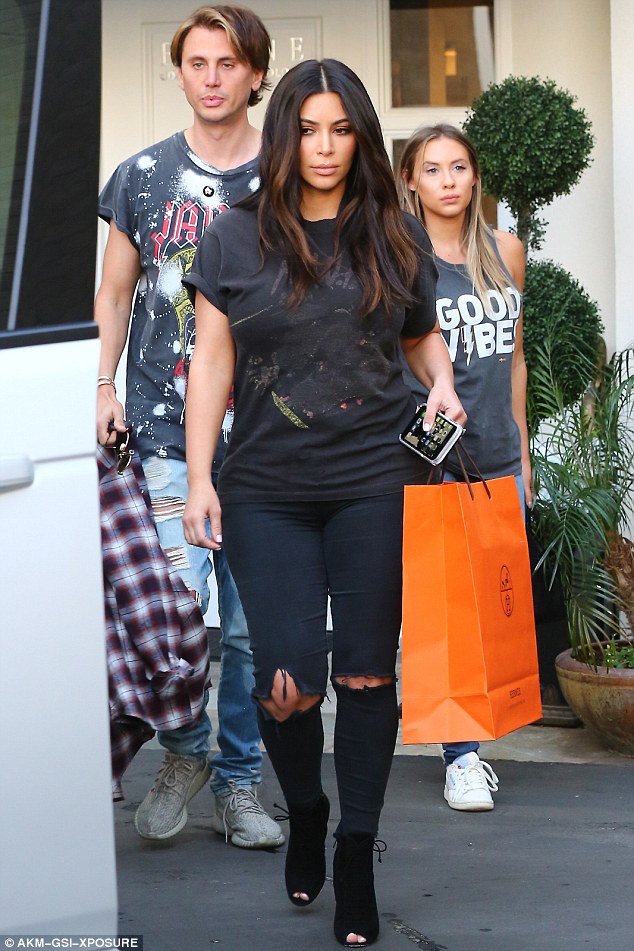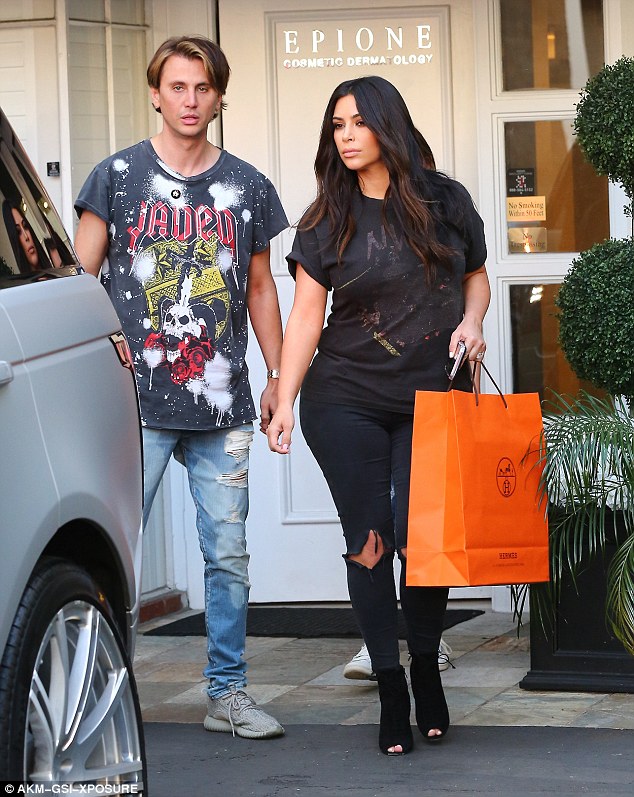 Earlier int he day, Kim was spotted hanging out with her friend, Jonathan Cheban, in Los Angeles
Is Kim trying to reinvent her style? It's either that or she's simply tired of the coats. Plus, of course, there's the fact that it must be getting really warm in LA right now.
If you fancy Kim's style, grab a pair of red ankle-strap sandals, and then wear 'em with black skinny jeans and a black leather jacket.