After breaking the internet with her butt, you would think that any daring stunt Kim Kardashian would pull can no longer shock you, but I stand corrected. The reality TV star made my jaw drop once again, after I found these pics of her attending the 2014 Diamond Ball held in Beverly Hills on Thursday.
For the occasion, Kim wore an ensemble from the Alexander Wang for Balenciaga spring 2015 collection. The outfit included a black bodysuit worn under a see-through fishnet dress and a long black tuxedo coat. The frock was cut low on the neck and it did little to hide the fact that she was half-naked underneath.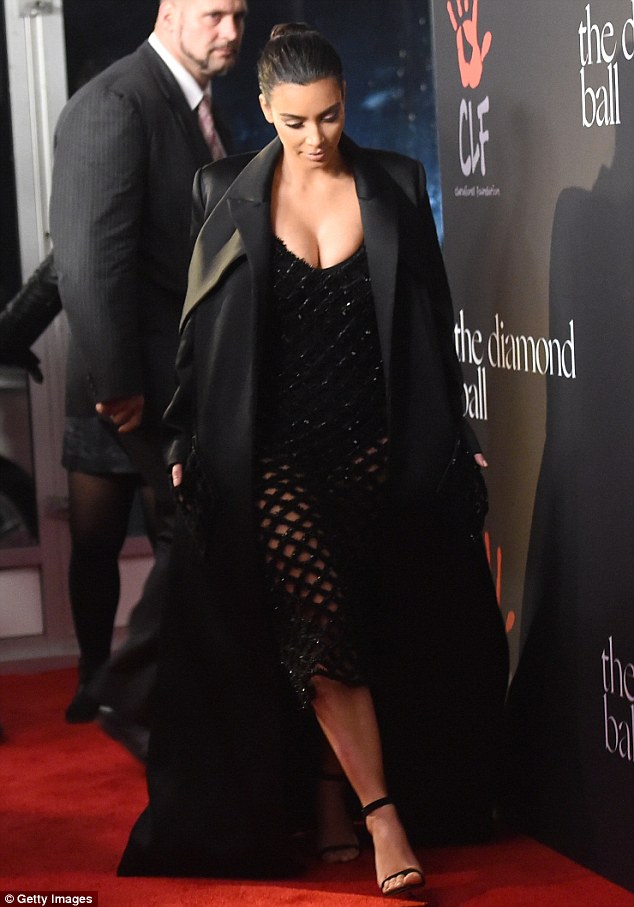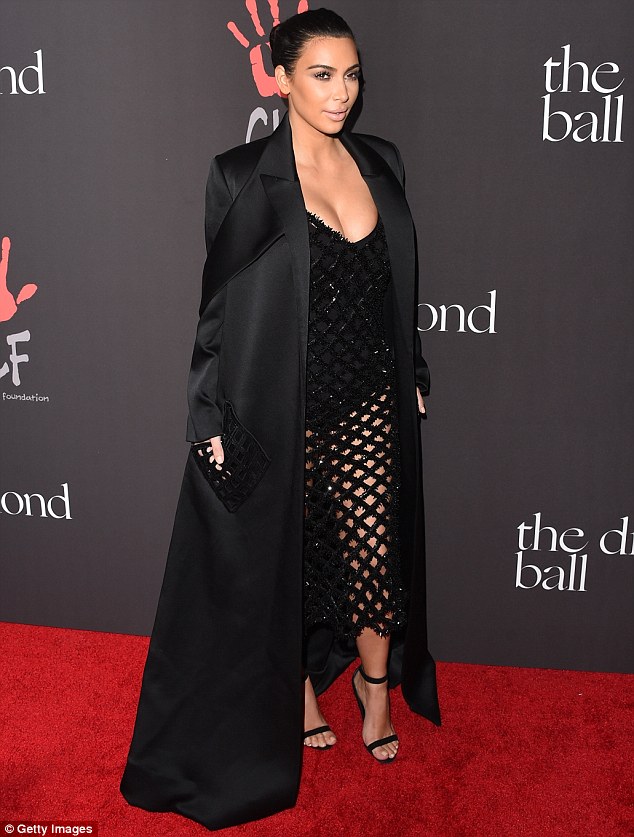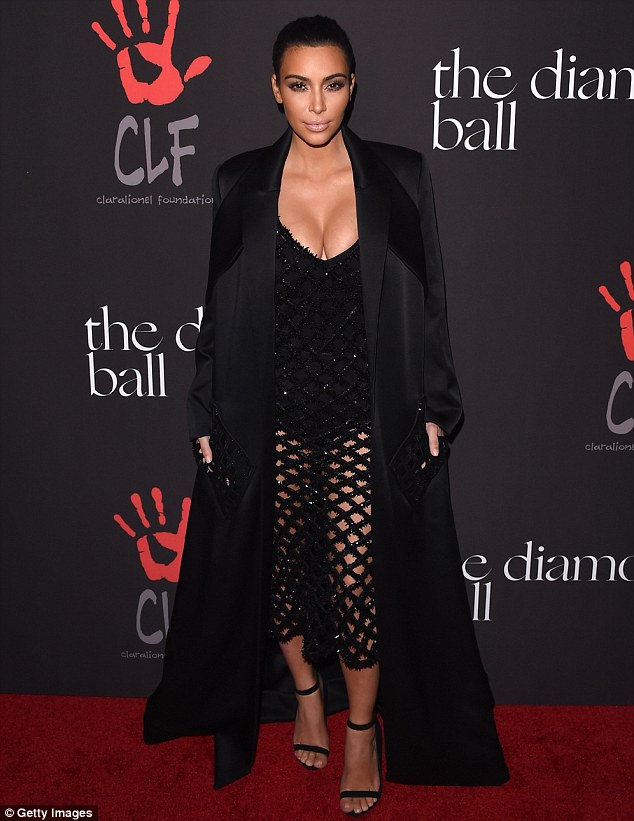 Kim Kardashian attends the 2014 Diamond Ball in a see-through getup by Alexander Wang for Balenciaga, December 11, 2014
What do you think peeps, did she nail the look or did she just do a major faux pas? Perhaps she wanted to channel Rihanna's risqué attire from the CFDA?
Note that Rihanna was also at the event, but she was fully dressed. In fact, the singer looked like a million bucks in her wine-red Zac Posen creation.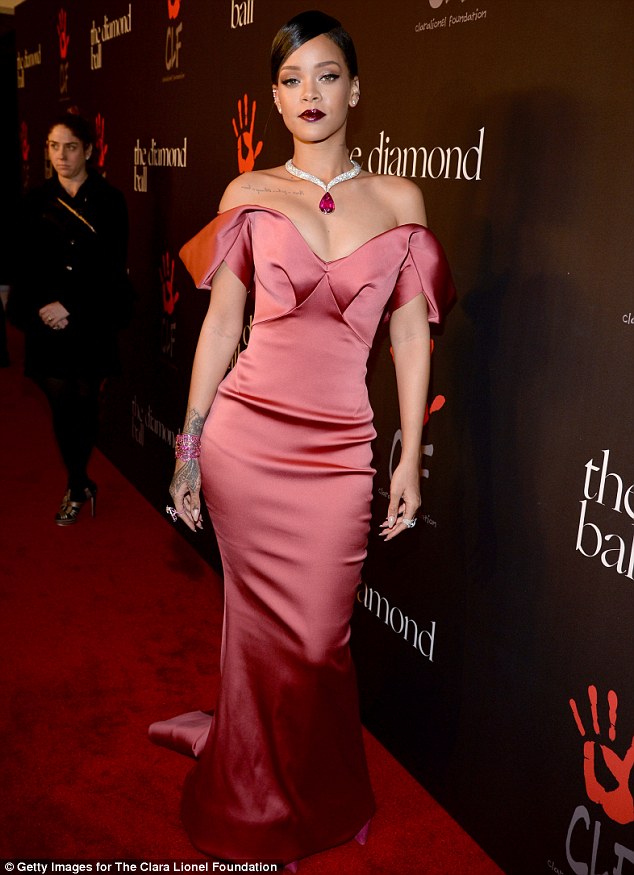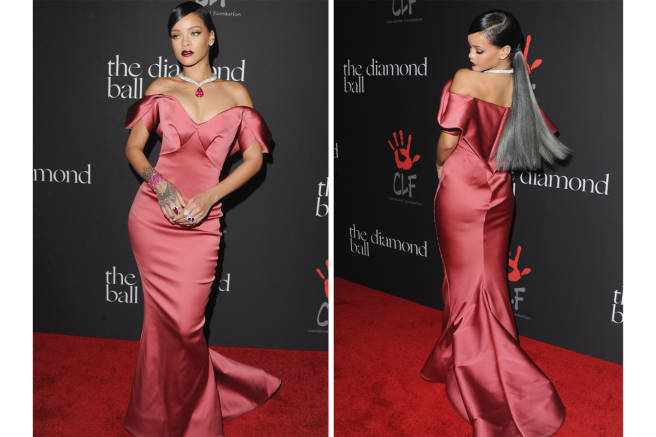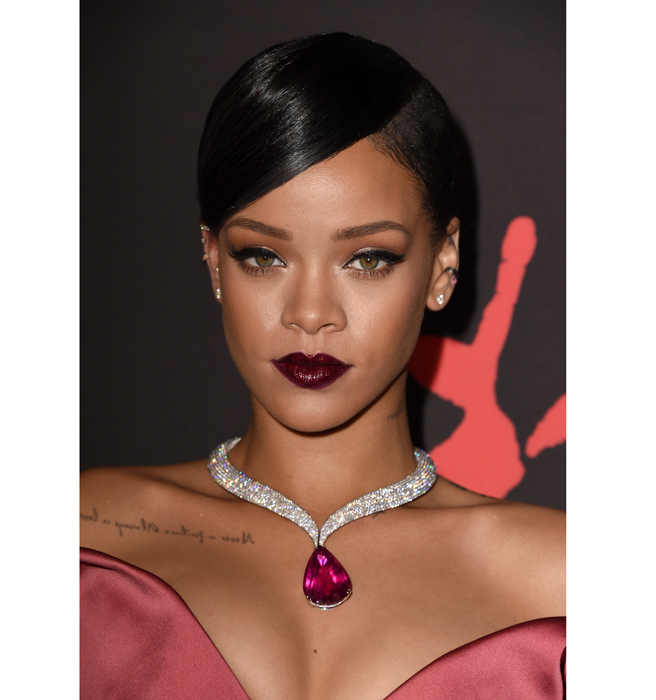 Rihanna wears a Zac Posen gown to the 2014 Diamond Ball held in Beverly Hills on December 11, 2014
Now on to Kim's footwear for the evening. Kim reportedly wore the black version of the famous Ankle-Lock sandals by Tom Ford. I couldn't find the color online, but below is a closer look at the style in silver and gold.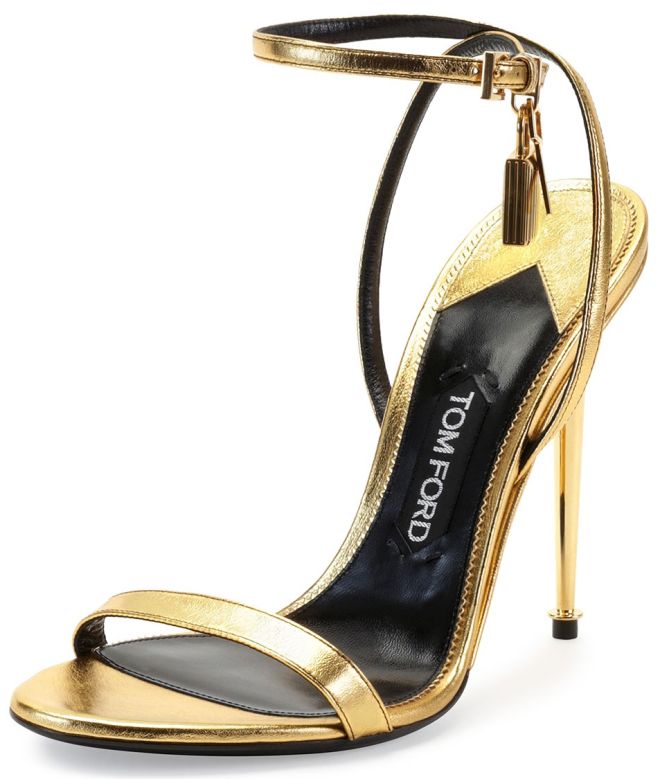 Tom Ford Ankle Lock Sandals in Gold, $1190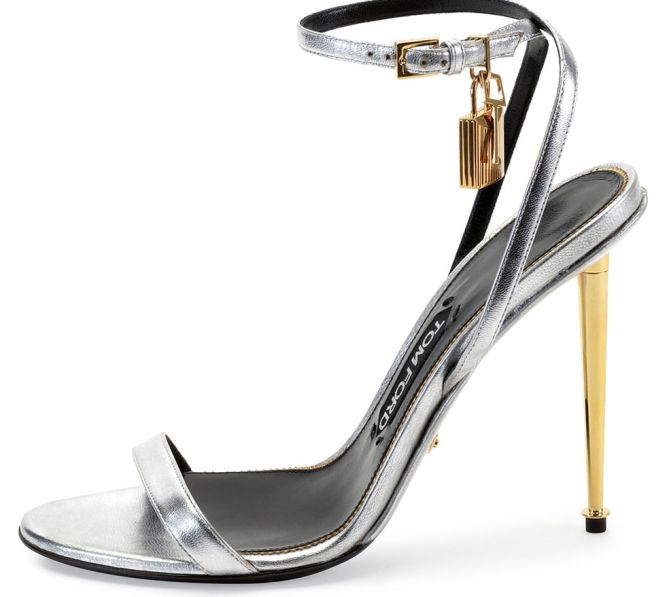 Tom Ford Ankle Lock Sandals in Silver, $1190
The sandals come in a simple silhouette that includes single slim straps at the front and slim wrap-around straps at the ankles. What ultimately makes them stand out are the add-ons — namely, padlock details on the ankle straps and 4.25-inch-tall heels that are cigarette thin, tapered, and come fashioned with discs at the tips.
If you fancy a pair, you can now pre-order the sandals online. They retail at $1190.