Kim and Kanye have become the parents of the new baby born called Chicago.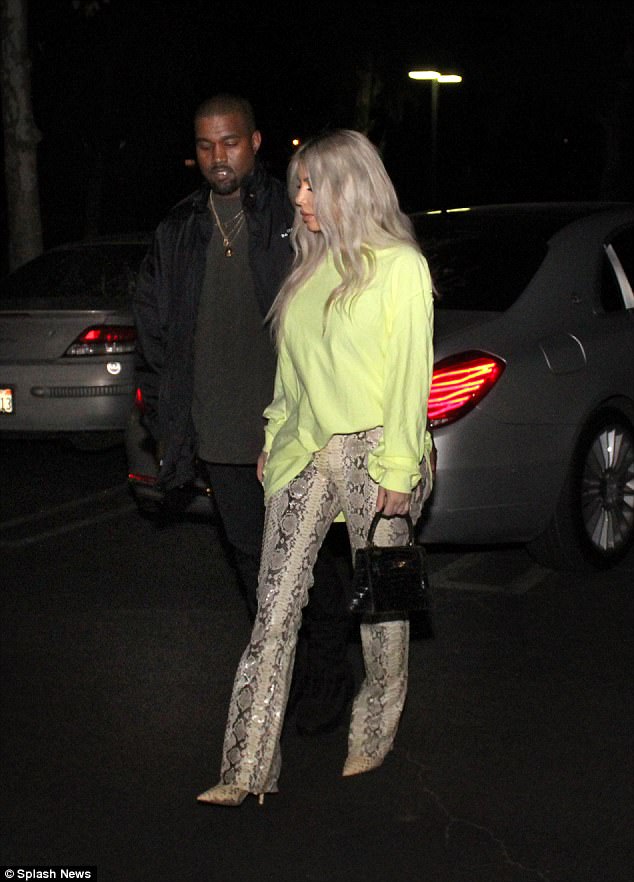 The couple was spotted last Saturday for the first time together after this important news. They enjoyed a date night out together taking a break from the babies. As always Kim's look was really particular and she evaluated her curves. She had a neon yellow long sleeve shirt up top that fell all the way down to her thighs.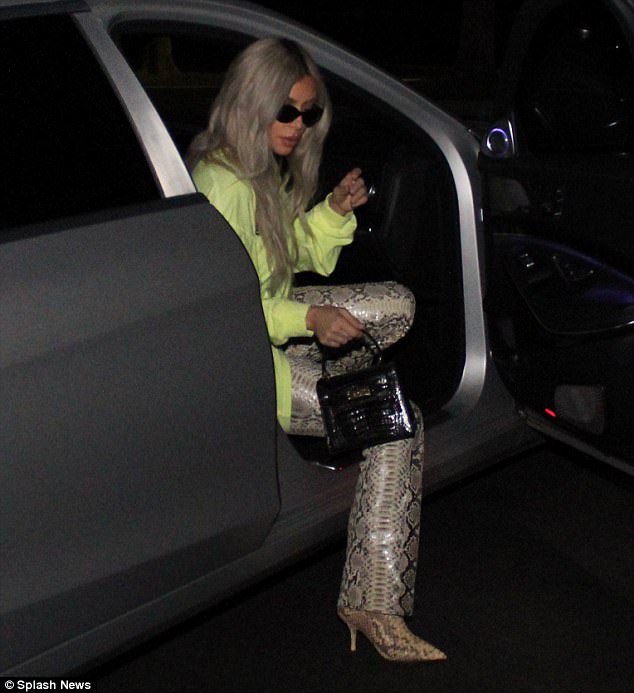 She had a very particular snakeskin trousers that matched perfectly with her boots. These boots are by her husband, Kanye West's iconic line called Yeezy. The creation of Kanye West are always sold out because they are now a must have for all the celebs. But, this pair of boots is still available. And if they are too expensive you can buy something similar and cheaper. She also had a square black handbag. Her straight and black hair were down and parted in the middle. She had her famous smokey eyes with a deep rose lipstick.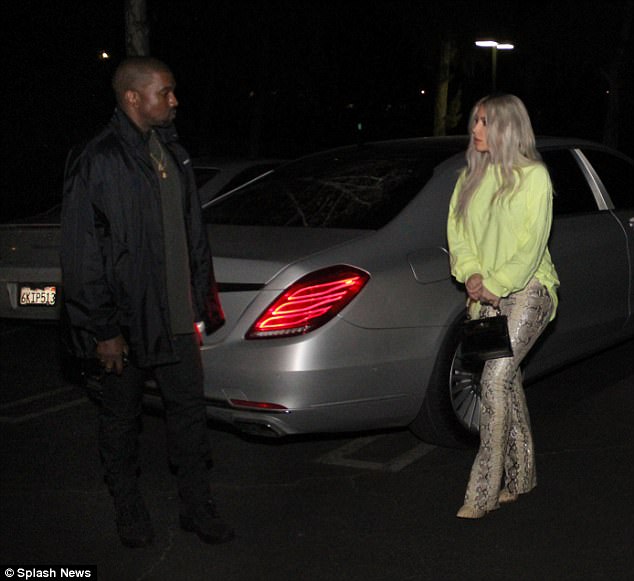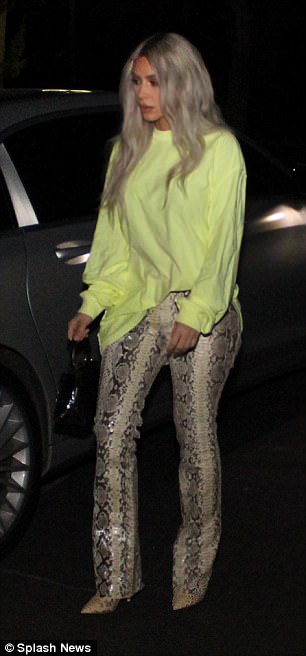 Kim and Kanye had their child via a surrogate on Monday saying that they had a "healthy, beautiful baby girl" to their fans just the day after the big arrival. They also added that North and Saint are really happy to welcome their sister.
Let's copy Kim's look.