Jessica Simpson showed off her fantastic figure in a pink bikini on Wednesday as she enjoyed a girls' trip to Cabo, Mexico to celebrate a pal's 40th birthday.
The 35-year-old mother-of-two slipped into a patterned pink bikini and showed off her flat tummy in a pair of tiny Daisy Dukes as she hung out on a resort terrace.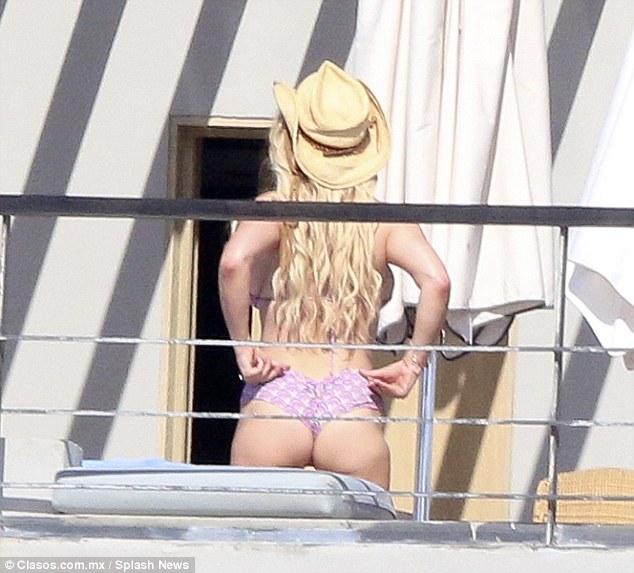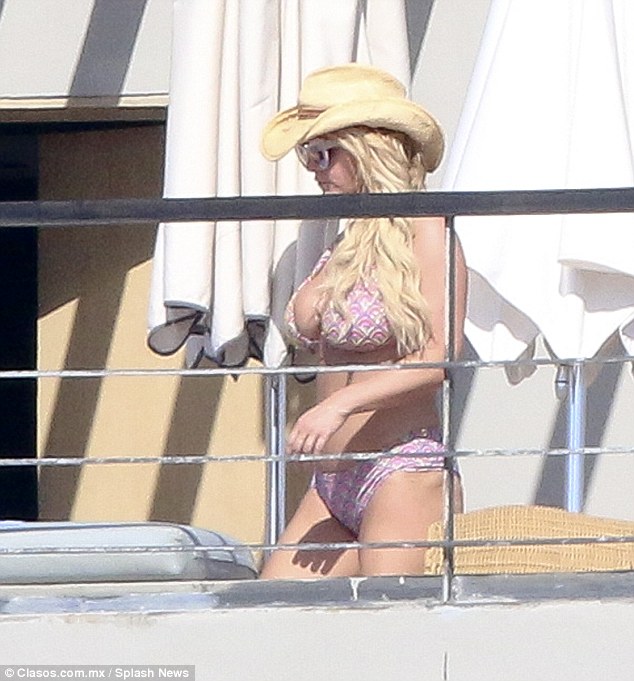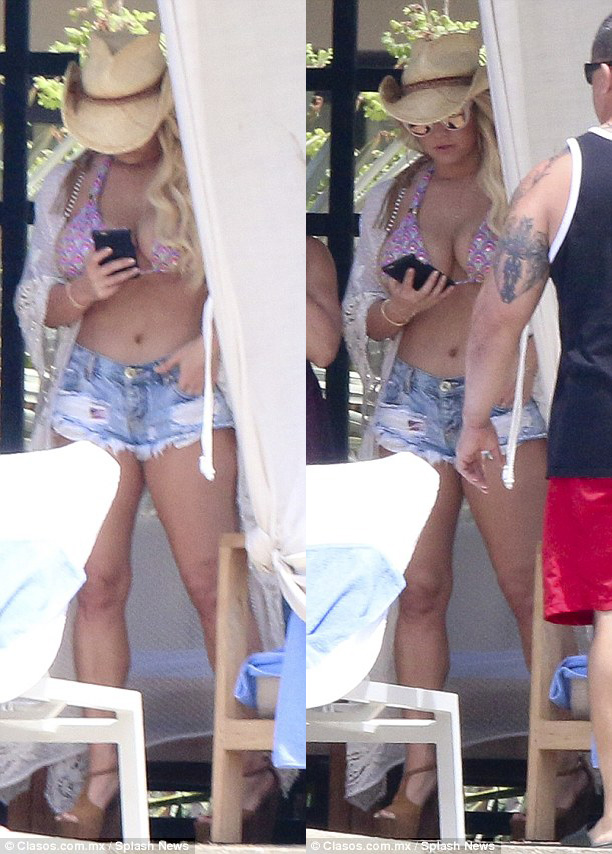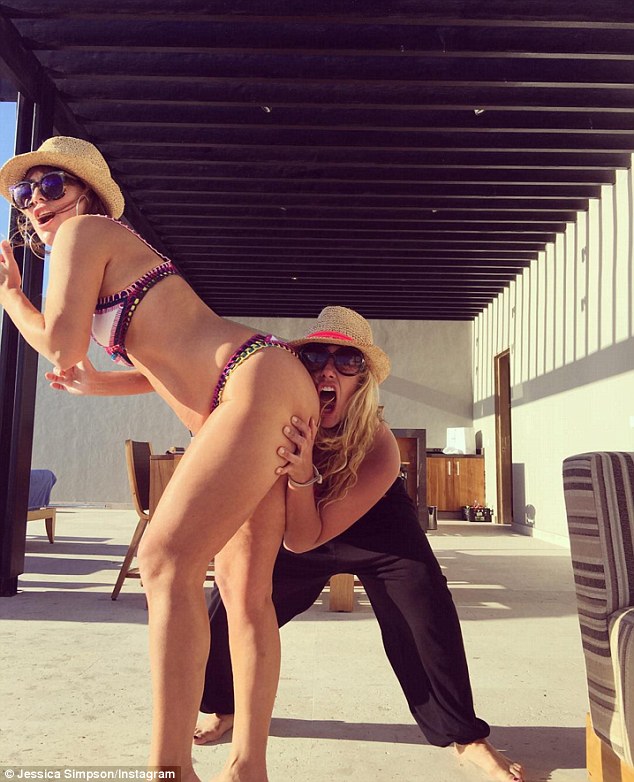 Her long blonde tresses fell in waves under her straw cowboy hat and and she covered up in a sheer lace-trimmed shirt.
The shoe designer accentuated her pins in towering platform heels.
Leaving her two young children Ace, two and Maxwell, three, at home, the star was no doubt eager to check-in on them and was pictured gazing at her phone.
'Arriba!!!!!' she captioned the image along with a birthday cake emoji.
In another photo the songstress sports a bold yellow swimsuit with the words 'Caution dangerous curves' as she poses with Nicole.
'Enough said' she wrote alongside it.
It's the second time Jessica has been to Mexico this year as she enjoyed a trip there in January with husband Eric Johnson and sister Ashlee Simpson as the family celebrated her mother Tina Simpson's 56th birthday.
The Dukes of Hazard actress revealed in January that she isn't in any hurry to add to her brood, as she talked to ET in January.
'Oh good Lord, I don't think I could have another baby right now,' she said.
'It was a very, very big shock after having a baby and four months later, knowing I was pregnant again. So I think that's not in our near future.'