Stella McCartney's platform creepers are in the spotlight today. Two blonds were spotted sporting the shoes and they rocked 'em with all-denim outfits too. Hence, today's fashion showdown.
During Day 2 of Coachella, young actress Kiernan Shipka was spotted looking cute in a denim crop top teamed with matching denim shorts. She complemented the getup with a pair of silver star-embellished Stella McCartney platform creepers.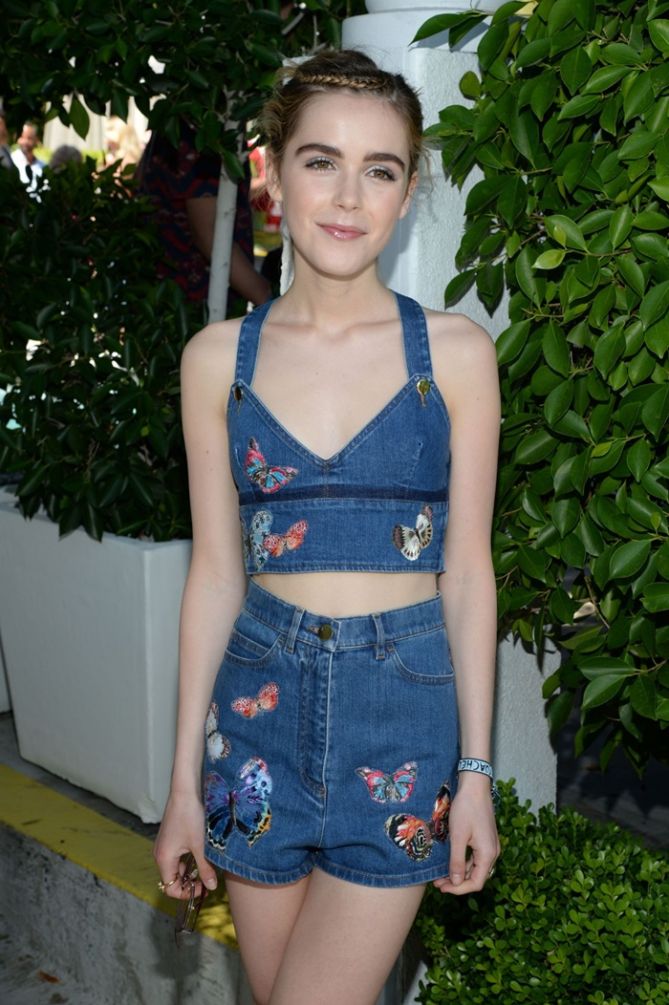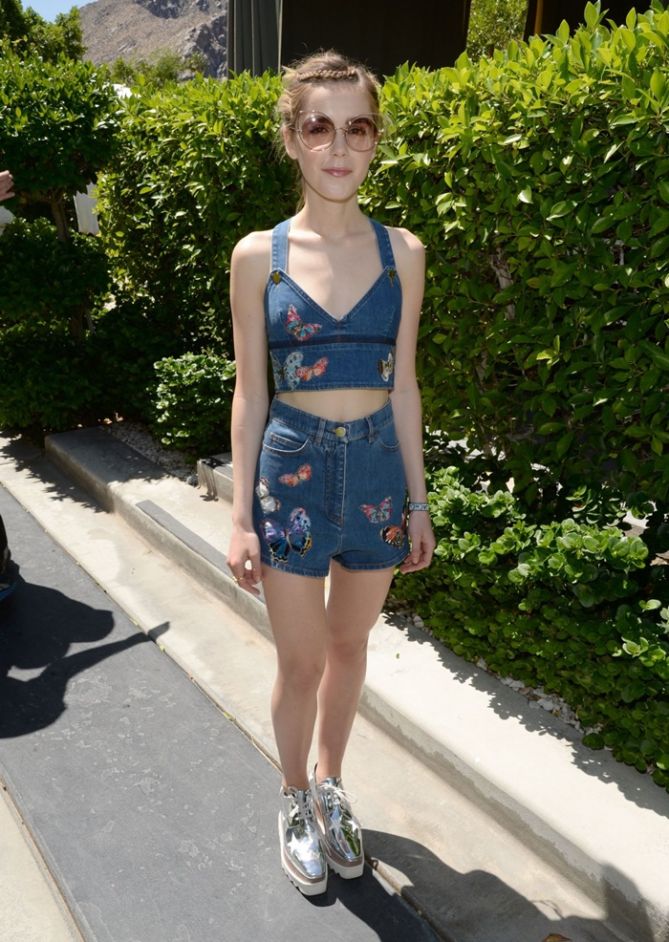 Kiernan Shipka attends Day 2 of Coachella in an all-denim attire teamed with Stella McCartney creepers, April 16, 2016
At about the same time in Studio City, Julianne Hough was seen sporting a similar ensemble. She wore a denim romper with white Stella McCartney creepers. Both gals  also capped off their outfits with dramatic eyewear.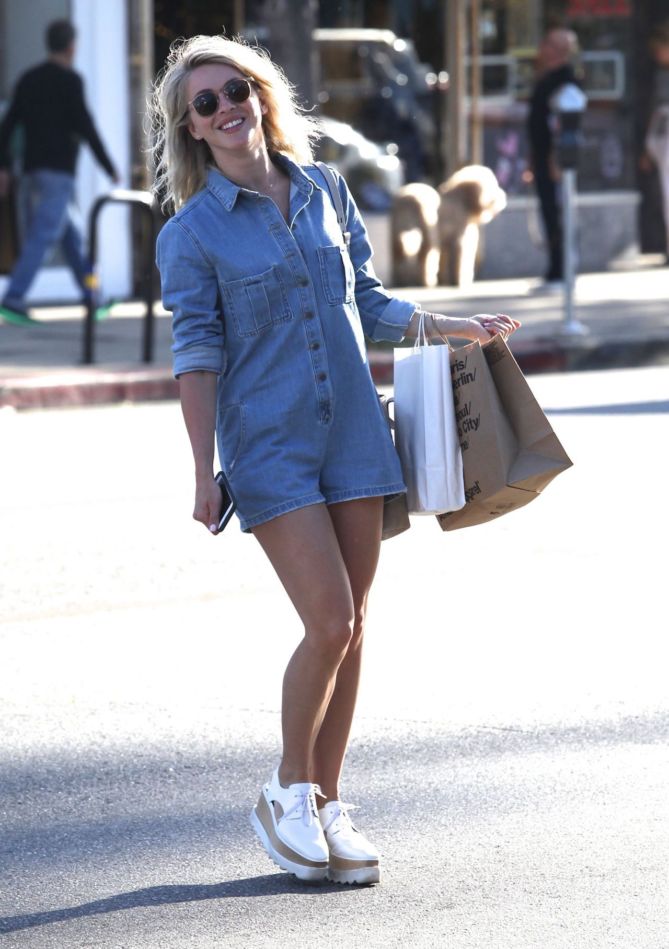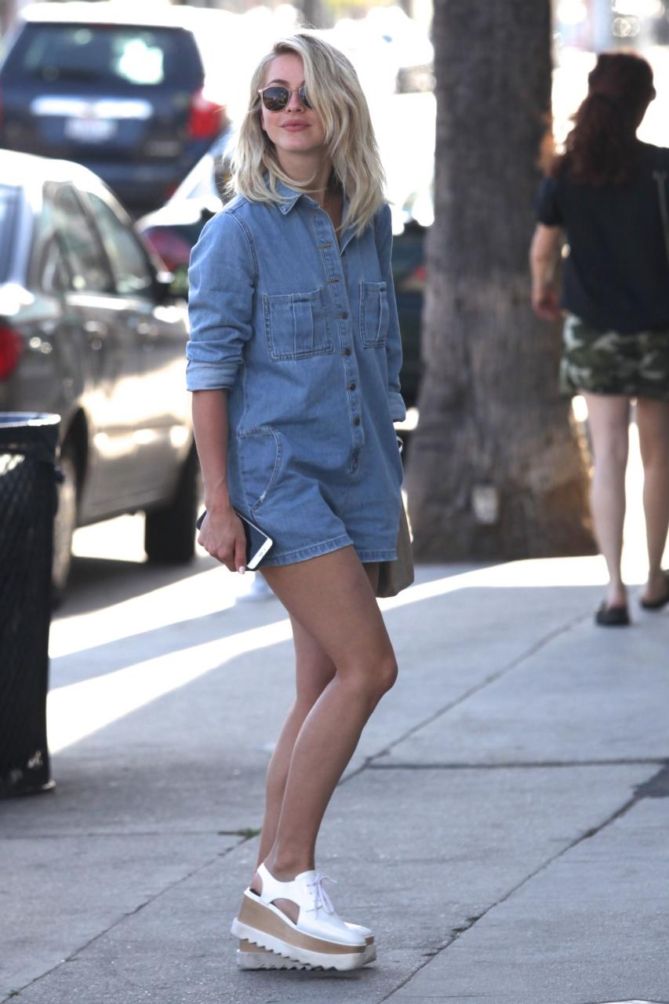 Julianne Hough shops in Studio City in a similar getup on April 16, 2016
So the obvious  question here is, who's cuter in her all-denim outfit and Stella McCartney platform creepers, Kiernan or Julianne? Whose outfit do you prefer?
I think Kiernan wins this round. Would you agree? In terms of wearability, however, I would go for Julianne's attire. It's more forgiving and it isn't that busy.
Kiernan's butterfly embroidered separates are from Valentino. You can score both pieces over at Net-A-Porter, if interested. I must warn you, they are ridiculously pricey. I mean, sinfully so.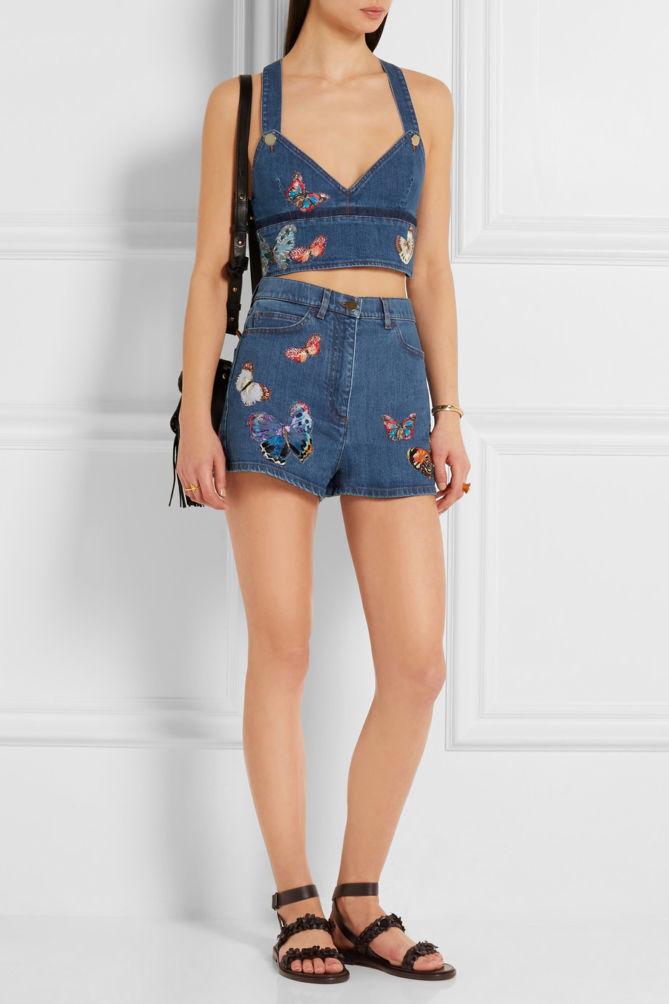 Valentino Embroidered Appliqued Stretch Denim Shorts, $2190 / Valentino Embroidered Appliqued Stretch Denim Bustier Top, $1790
Kiernan's creepers are the Elyse in silver with star appliques. They feature 3-inch-thick platforms and come with lace-up closures. Julianne's Elyse creepers, on the other hand, feature cutouts on the back and sides. They're also a few hundred dollars cheaper.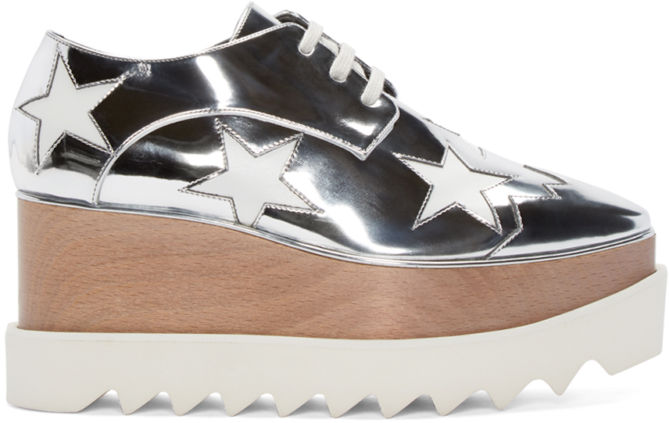 Stella McCartney Silver Star Elyse Platform Creepers, $1100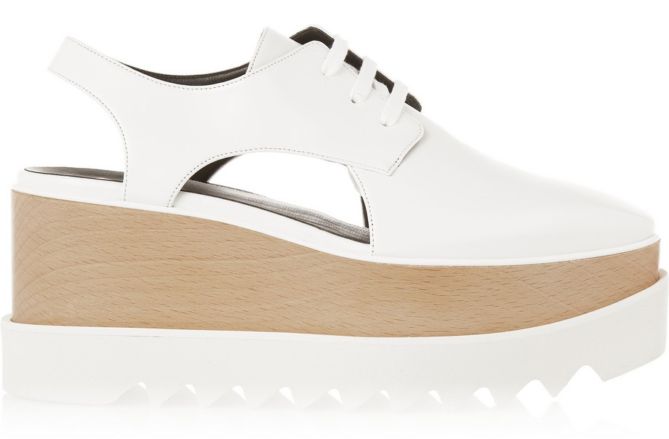 Stella McCartney Elyse Cutout Platform Creepers, $995
If you do the math, Kiernan's outfit is super expensive. And the computation doesn't even include her sunglasses yet. Julianne's romper, on the other hand, is from Forever 21, and will only set you back an easy $35: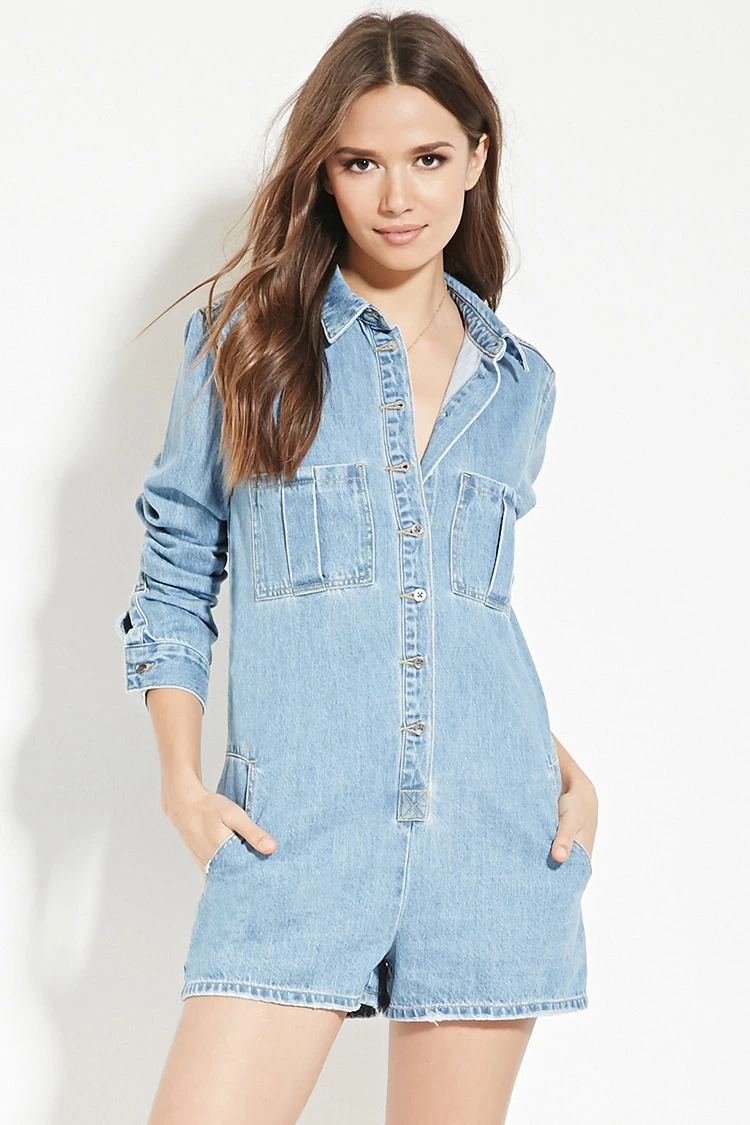 Forever 21 Contemporary Denim Romper, $35