You know a budding fashionista when you see one. And judging from Kiernan Shipka's latest fashion choices, you can tell the young actress will eventually turn into a tastemaker.
On Wednesday, the 15-year old Mad Men star displayed her impeccable style by wearing two on-point outfits in a single day. She first stepped out in a playful and funky getup of neon yellow top teamed with a beaded colorblock skirt. What made the outfit a winner, however, were the shoes. They were detailed with shiny blue and red appliqués, giving Kiernan's whole attire enough oomph to keep it interesting.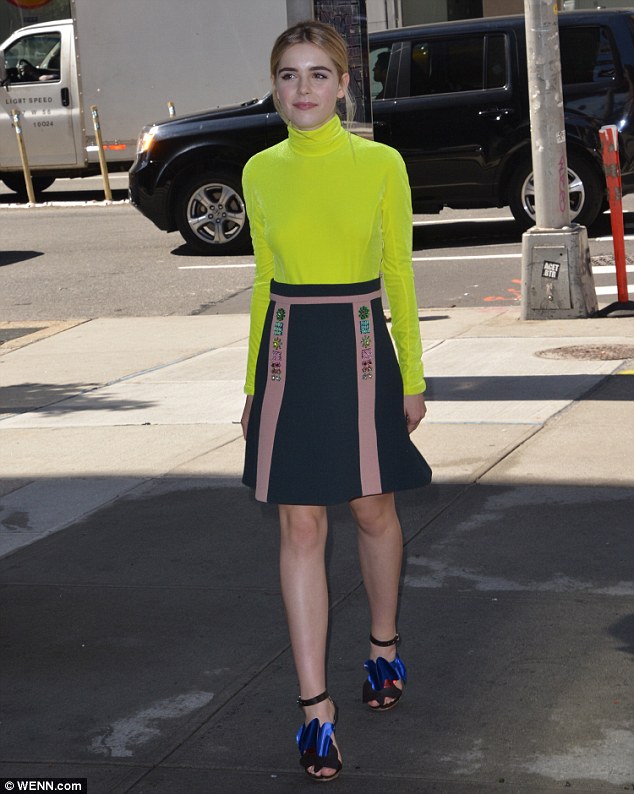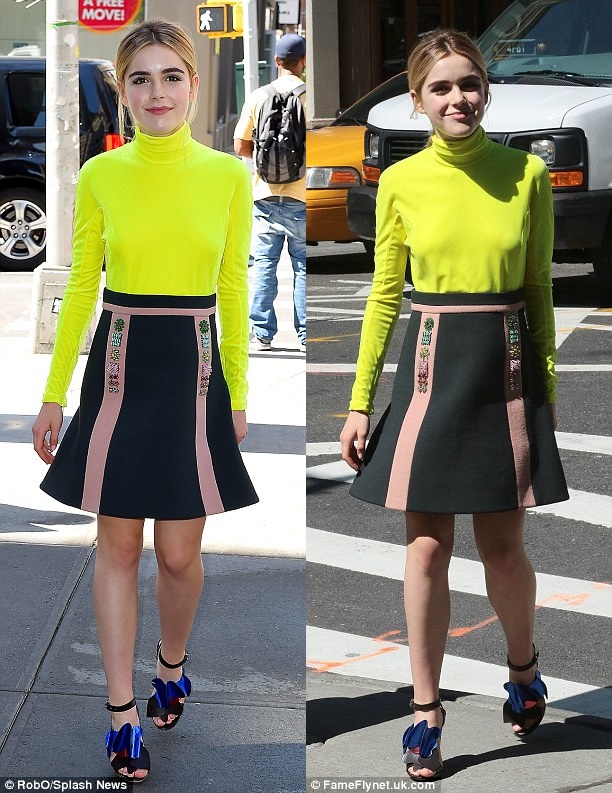 Kiernan Shipka pulls off a striking ensemble while out and about in SoHo district in New York City on September 16, 2015
Soon after, Kiernan attended the Harper's Bazaar Icons party in a more glamorous getup consisting of a metallic floral strapless dress teamed with another set of statement-making sandals.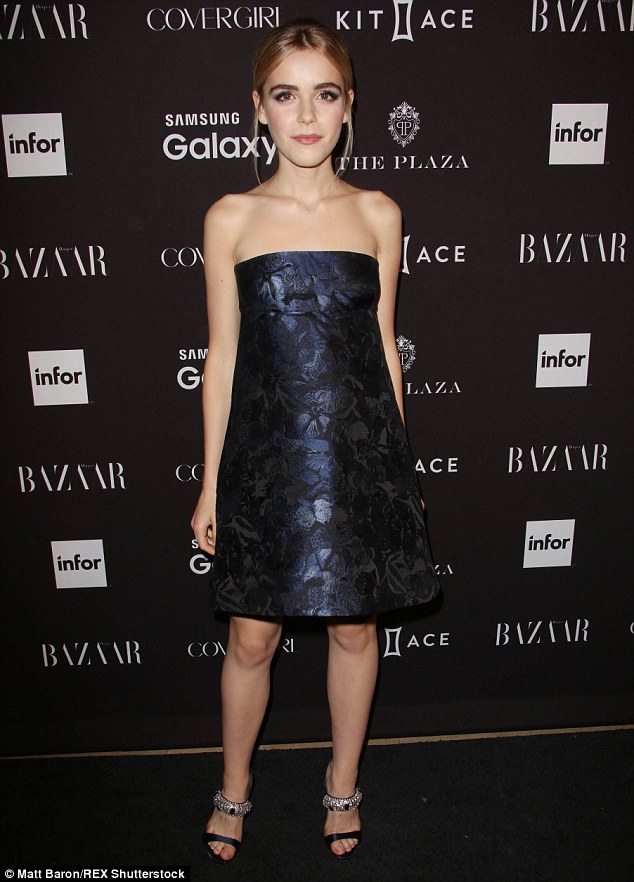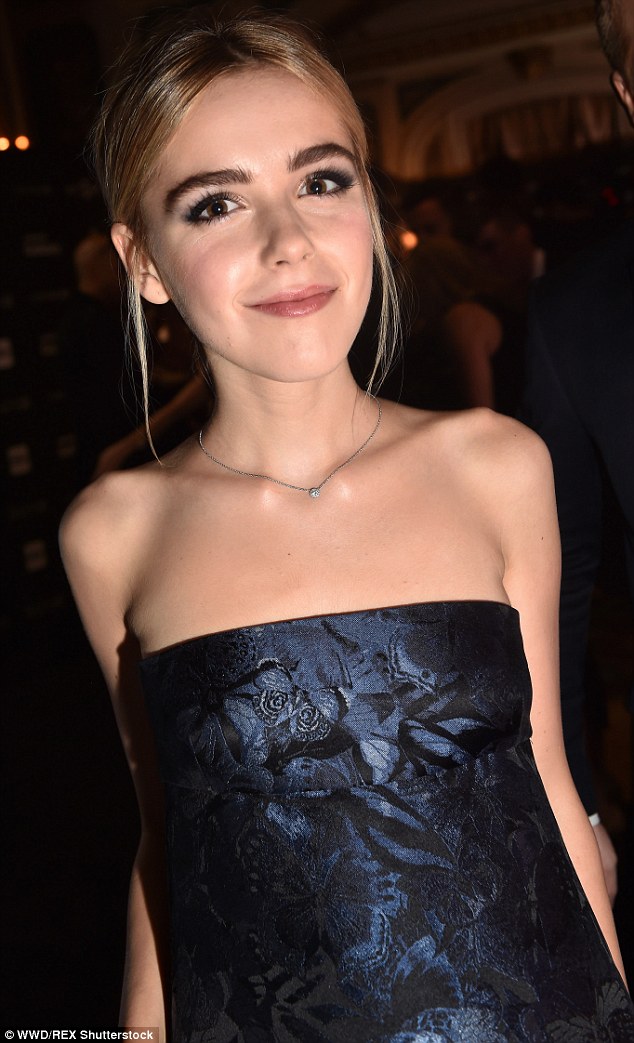 Kiernan Shipka attends the Harper's Bazaar Icons party held in New York City on the same day
You have to hand it to this young lady, because she CAN dress. I love both outfits, but I like the first one more. It's fashion forward without looking over the top. Plus, of course, I'm crushing on her shoes!
I couldn't find any details on Kiernan's beautiful sandals, but my hunch is they're from Delpozo. Apart from the fact that Kiernan has worn a similar pair from the label in the past, the shoes also look very similar to these flower applique leather sandals, also from Delpozo: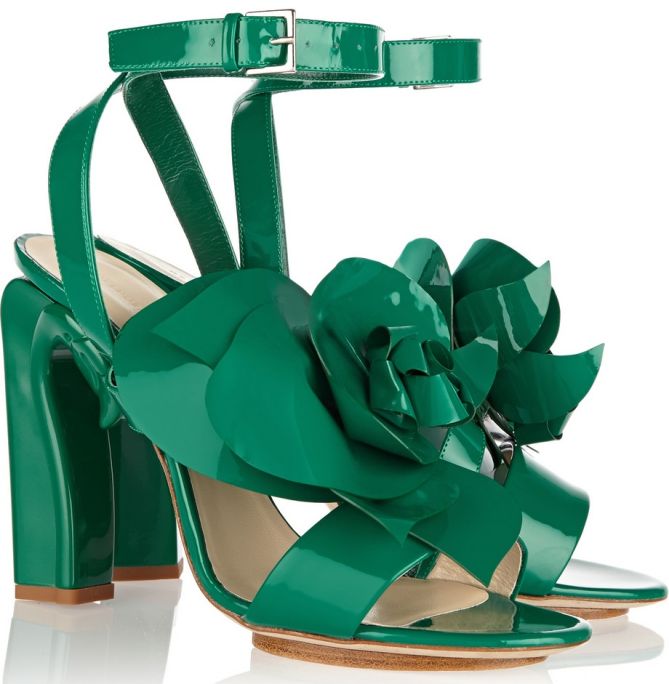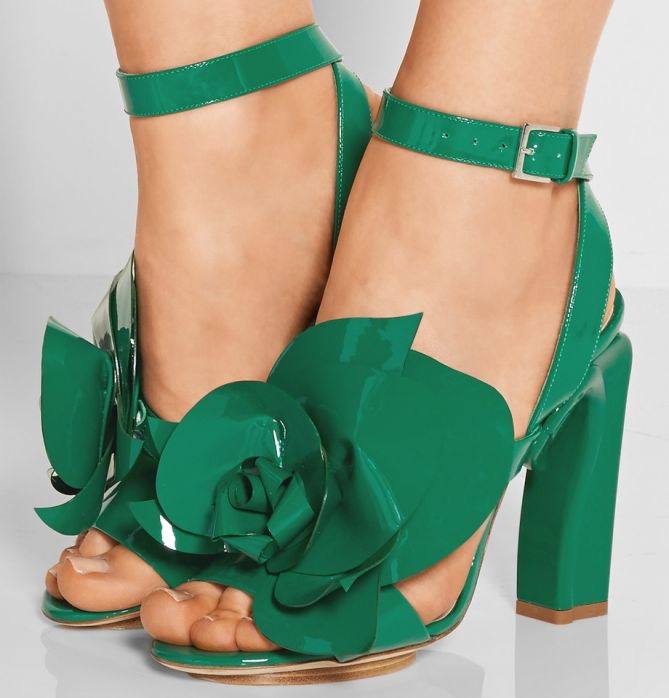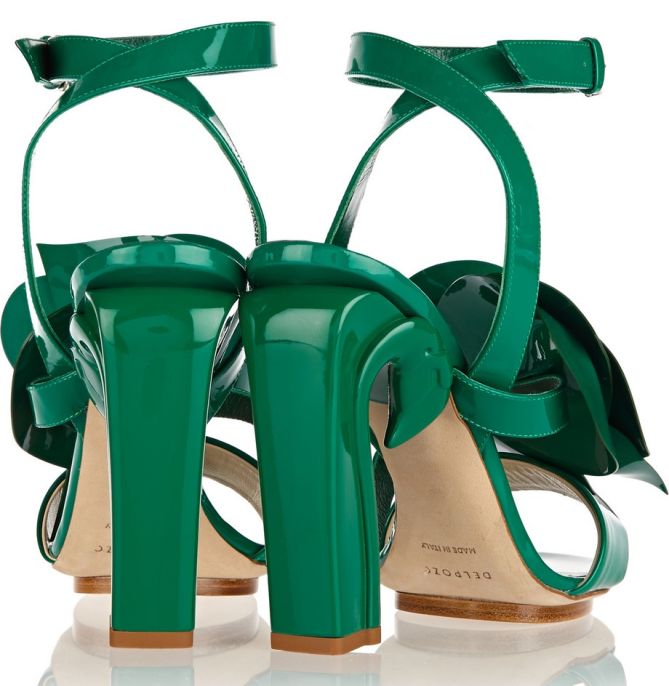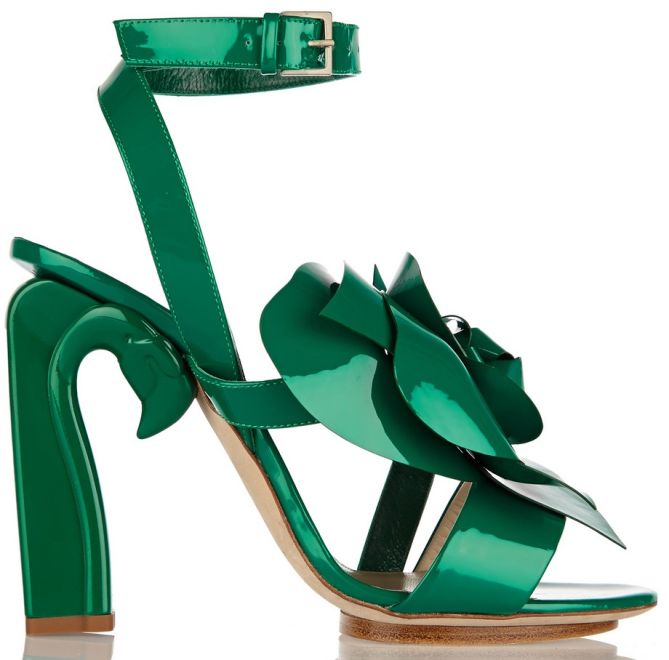 Delpozo Applique Patent Leaether Sandals, $1250
Talk about statement footwear. Would you wear a pair?
If you fancy the sandals, I hate to break it to you, they're sold out and will no longer be available anytime soon. However, you're free to consider these delectable babies from Giuseppe Zanotti instead. They don't come with block heels, though: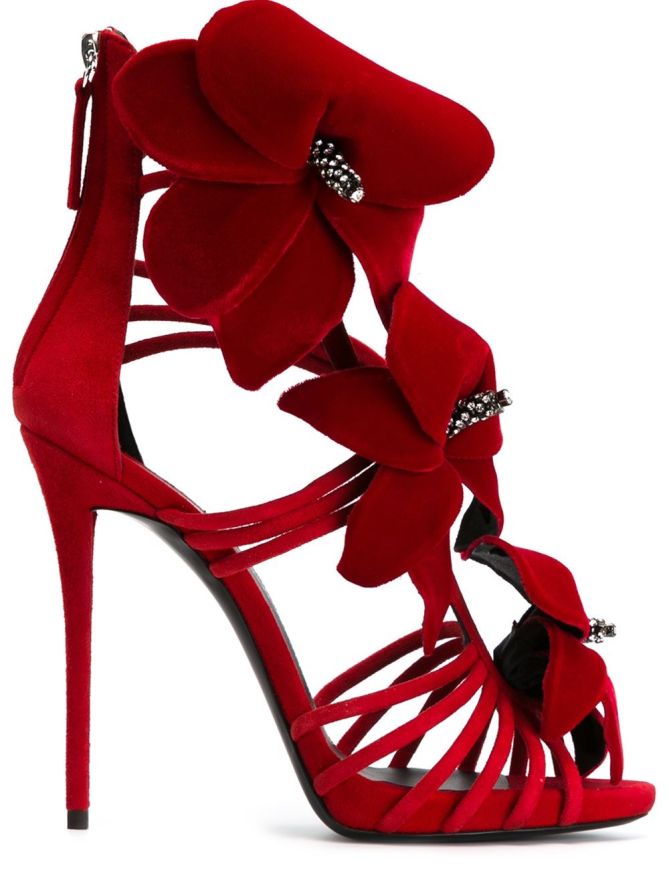 Giuseppe Zanotti Floral Applique Suede Sandals, $1525
As for Kiernan's second pair of heels from the Harper's Bazaar party, they're from Giuseppe Zanotti. I couldn't find them in black, but here they are in red satin. If you want a pair, you're in luck because they're on sale, now down to $349 from over a thousand dollars.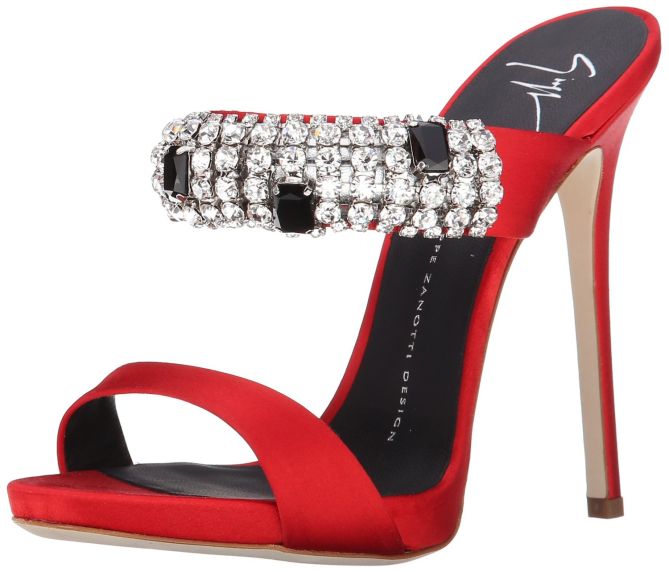 Giuseppe Zanotti Rhinestone Embellished Slip On Sandals, $349 (was $1250)