I think Khloe Kardashian is having much more fun as a blond. I prefer her with brunette locks, but I can't deny that she's lookin' good with those golden tresses.
On Tuesday, Khloe showed her exes what they were missing as she showcased her figure in a body-hugging ensemble of white tank top teamed with a maxi pencil skirt detailed with a thigh-baring front slit. She complemented the getup with pink lip color and a Chanel clutch.
What ultimately made the outfit a winner, however, were the fierce high heels Khloe used to go with. The shoes were one of a kind, from the flattering and flamboyant t-strap-ankle-tie silhouette to the wood-like cylindrical block heels that gave the sandals an architectural flavor.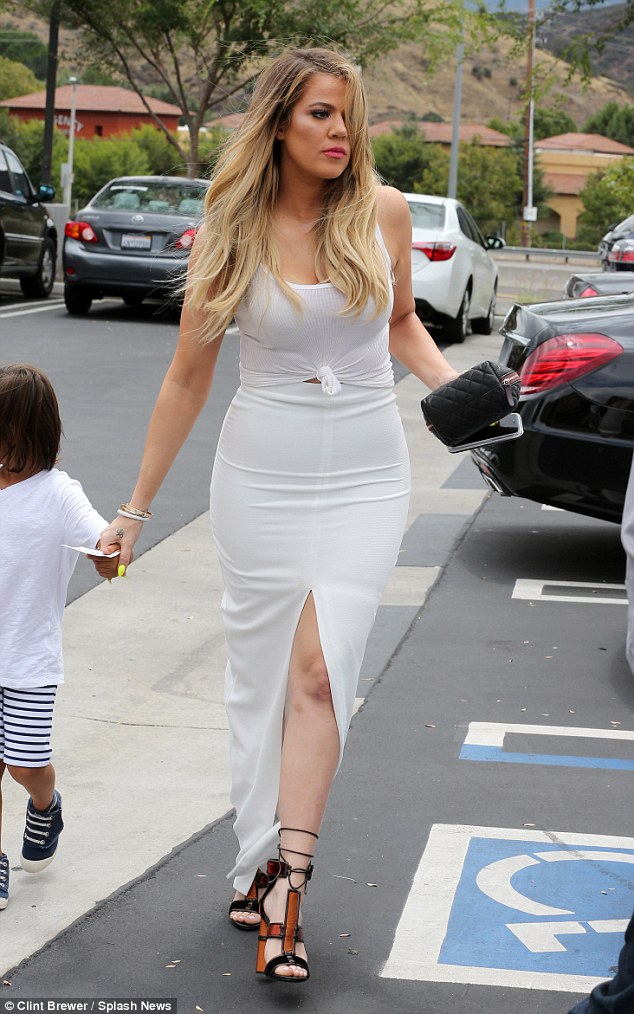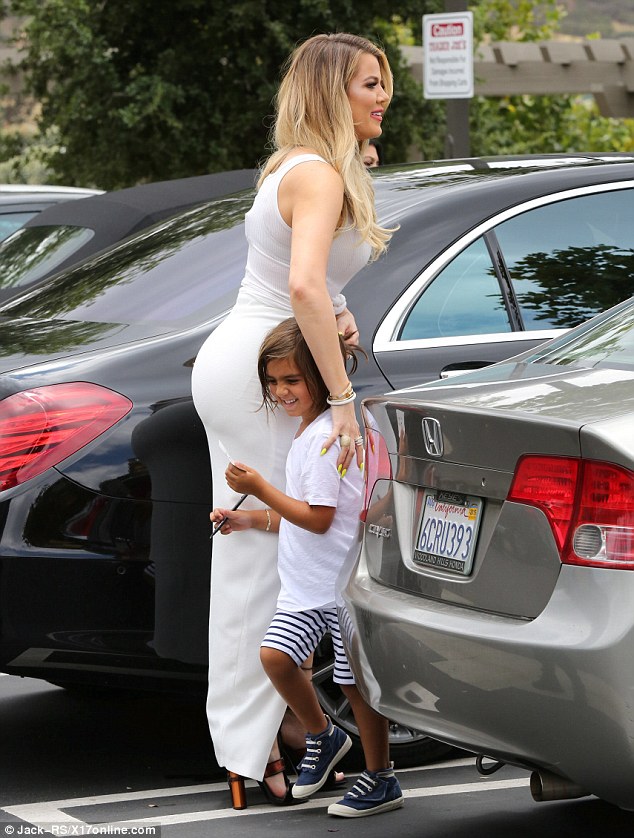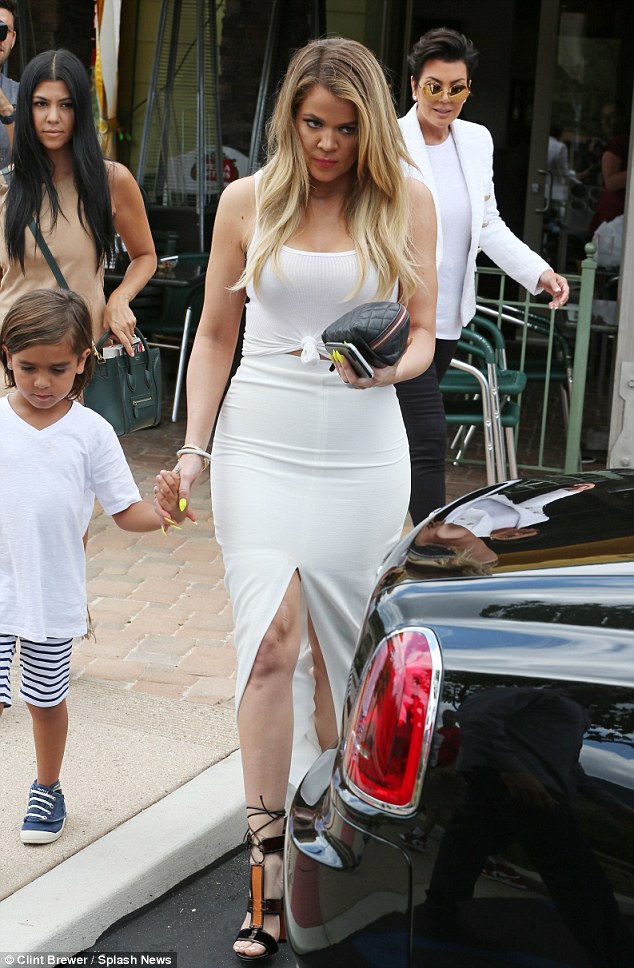 Khloe Kardashian steps out in Sherman Oaks with her family on July 21, 2015
The white outfit is sexy, but it's really nothing special. The shoes, however, made a huge difference. I'm already in love with the pair. What about you?
Unfortunately, I couldn't find any details on the pair. Would you have any ideas?
While I continue digging, allow me to leave you with these alternatives from McQ Alexander McQueen, Burberry, and Sophia Webster. That is, if you're looking to channel your inner Khloe with a white hot outfit and some statement-making sandals this season: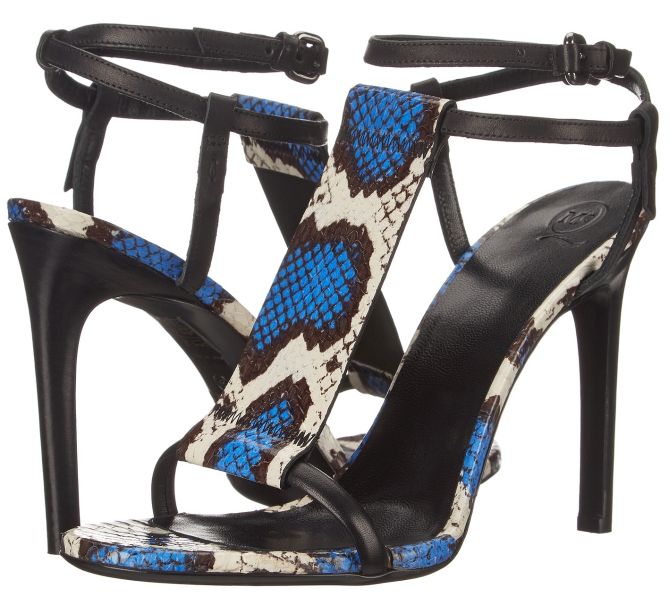 McQ Alexander McQueen T-Bar Sandals, $730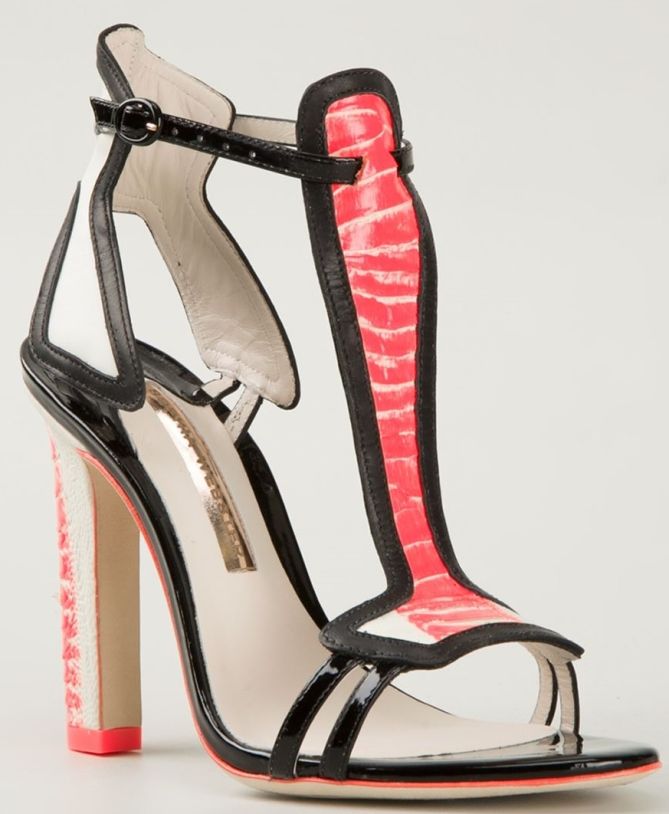 Sophia Webster Acacia Sandals, $333 (was $606)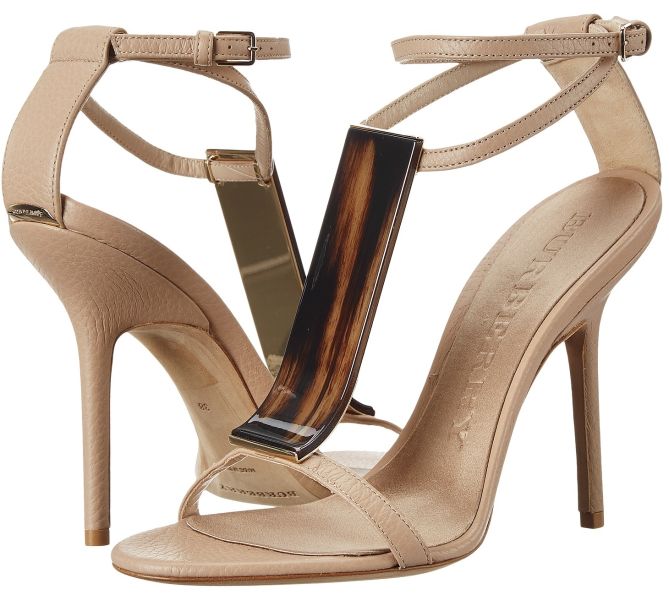 Burberry Irvington Sandals, $895