We all know how Kim and Khloe Kardashian are blessed with curvy figures and extra round posteriors. However, sometimes I think their famous booties have minds of their own because their shape can suddenly look unusual depending on the angle, movement, or type of outfit the sisters wear.
For example, Khloe was spotted heading into a car showroom  on Tuesday while proudly displaying her body in a tartan-print shirt and skintight leather pencil skirt. She teamed the combination with black pointy pumps, stacks of bracelet, and blue-lense sunnies. It was a very simply pairing, but had major impact thanks to Khloe's behind. You see, her butt looked extra round, like it was jutting out. No kidding. Her derriere was really sticking out, probably trying to break free from the very tight skirt. Check out these photos.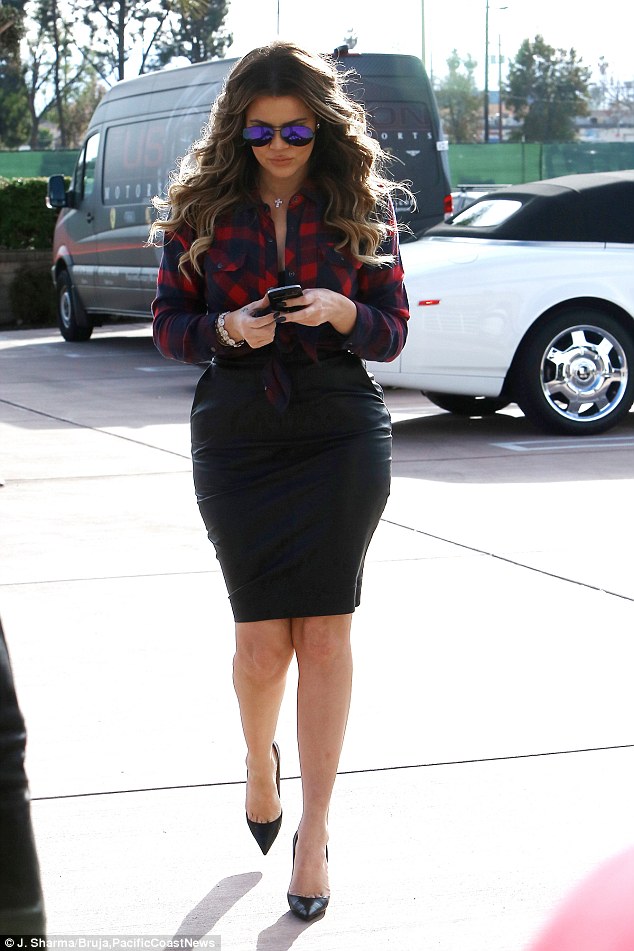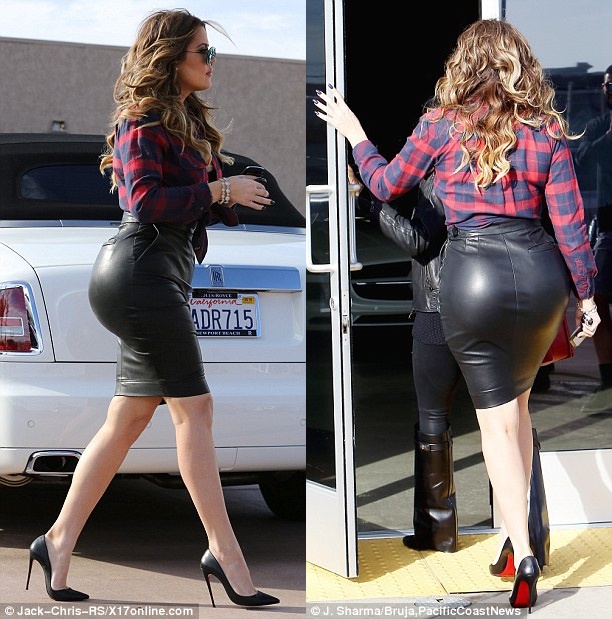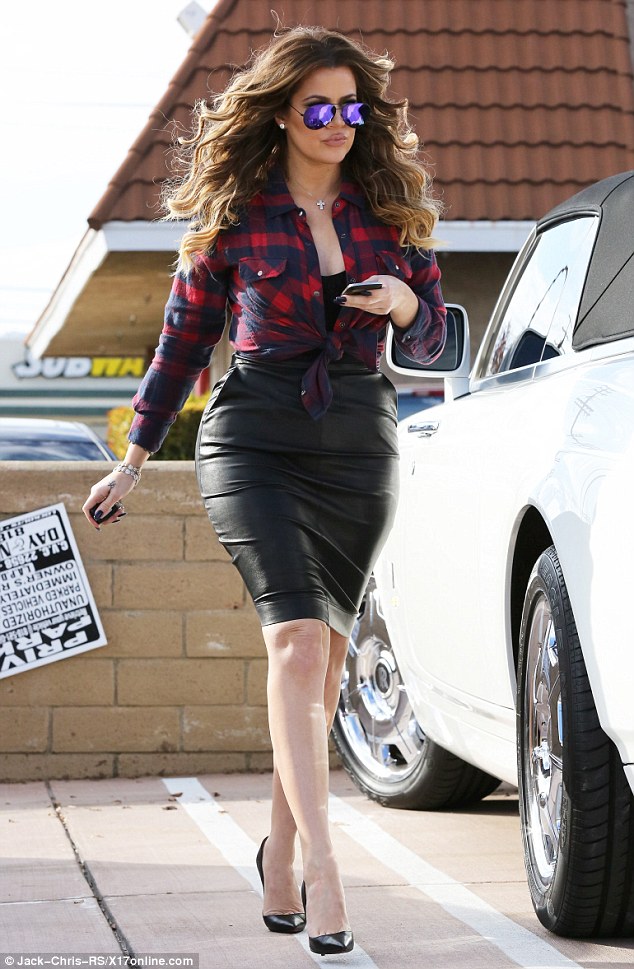 Khloe Kardashian heads into a car showroom in Los Angeles on December 16, 2014
Now I'm beginning to wonder if Khloe had butt impants. Seriously, is her butt real? I honestly hope so. Although these pictures are making me think otherwise.
Now on to Khloe's outfit. I don't have the deetz on her skirt, but her shirt is from Rails and her aviator sunnies are from Victoria Beckham.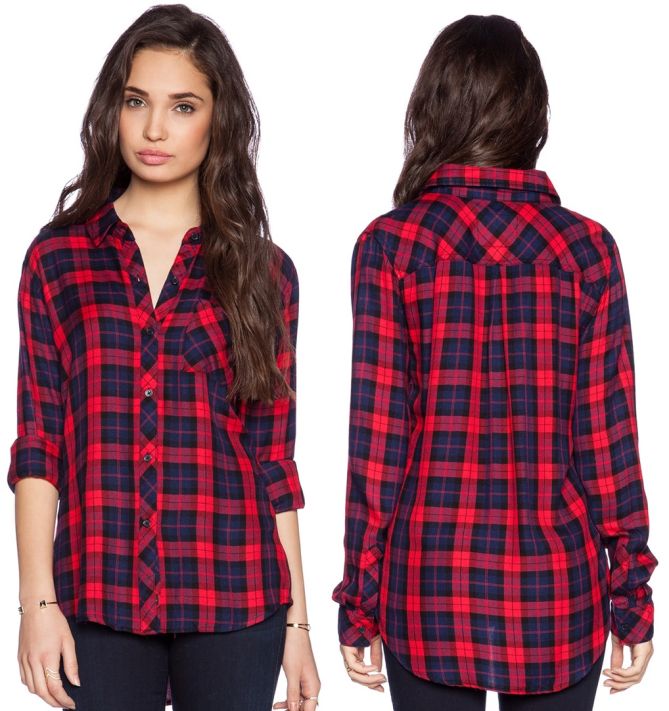 Rails Hunter Button Down Shirt in Red/Blue, $127
As for her sky-high stilettos, those are the So Kate from Christian Louboutin. The style is a celebrity favorite, so I'm sure you've seen the pair featured more than once here on the blog. The So Kate come with 5-inch-tall heels, lowered vamps to flatter the legs, and pointy toes. If you want to get your hands on them, be prepared to shell out $675.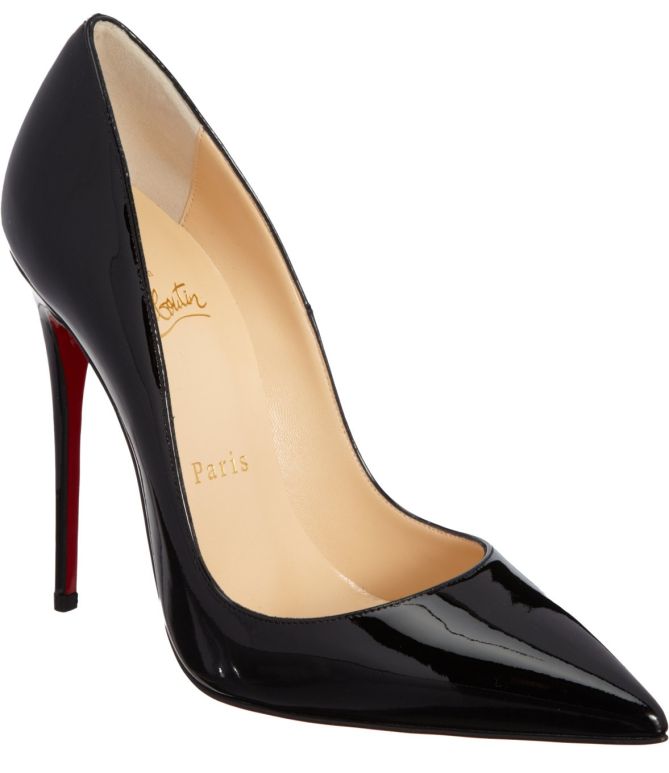 Christian Louboutin So Kate Pumps, $675