Khloe Kardashian breaks the ice as she is rumoured to be pregnant with her first child. After Kylie's shocker news that she is pregnant broke the internet on Friday ,today we learn that the family is getting bigger! She is rumoured to be in her 4th month of pregnancy which makes her and Kylie have similiar due dates, both in February. Kim Kardashian is also expecting her third child in January. At this rate, Kendall Jenner will be the only one in the family without a child in her immediate future. Congratulations to all of them!
It makes sense now why she and boyfriend Tristan Thompson were seen earlier this month leaving a laser clinic. Khloe Kardashian is a laser treatment enthusiast and she wasn't afraid to let this be known. From laser hair removal to laser skin treatments, including a cellulite laser removal, she tried it all. It's most probably that she is once again getting ready for some strech marks removals after giving birth.
She was seen wearing loose clothes ,because at the beginning of she was still hiding the pregnancy. She wore a large black tee paired with black joggers. She really does casual the best.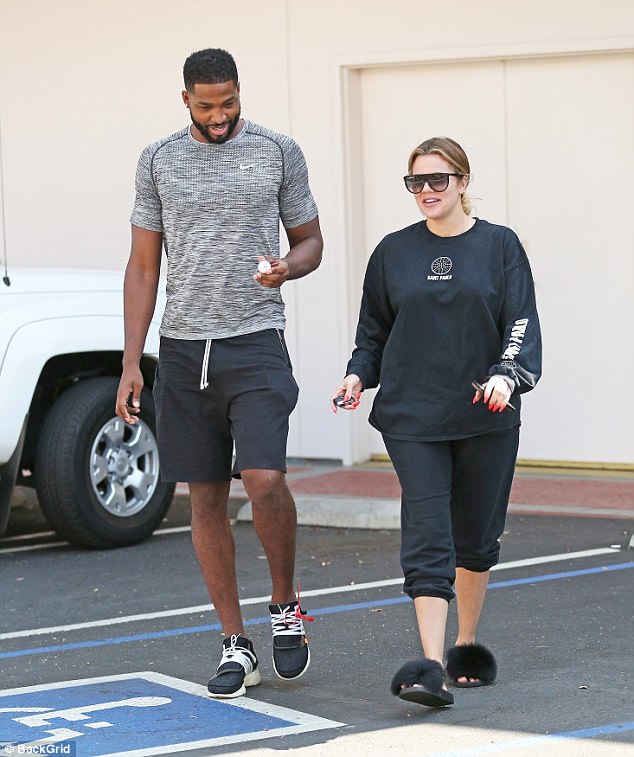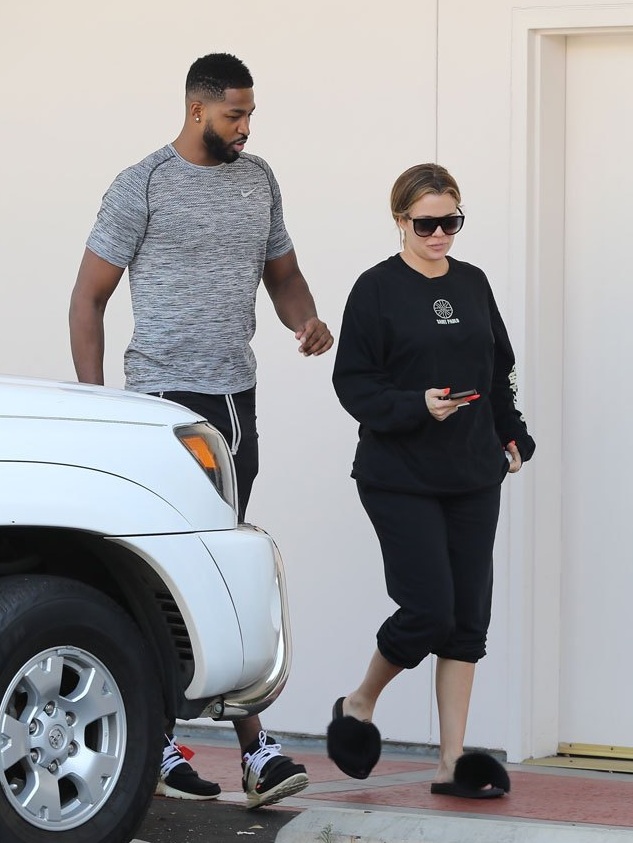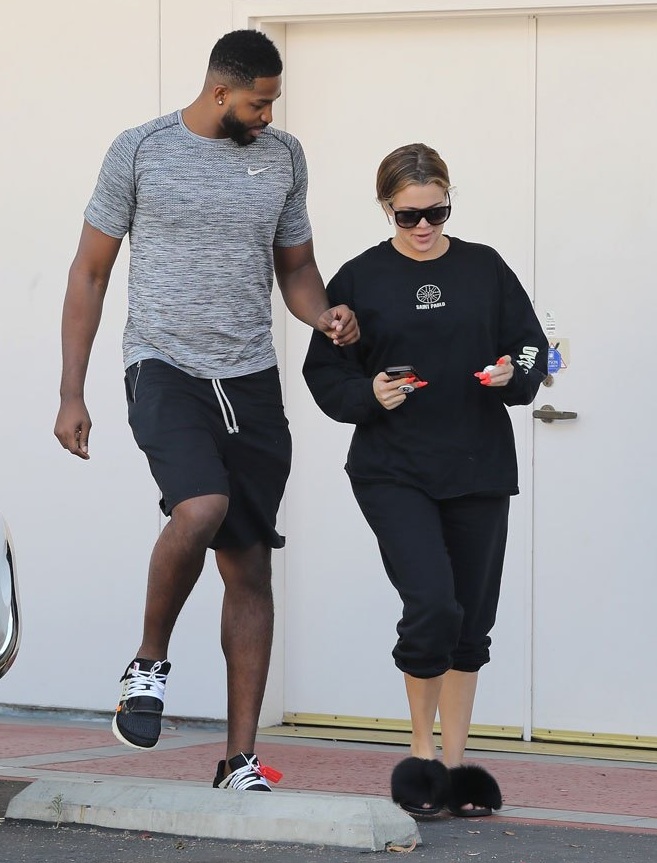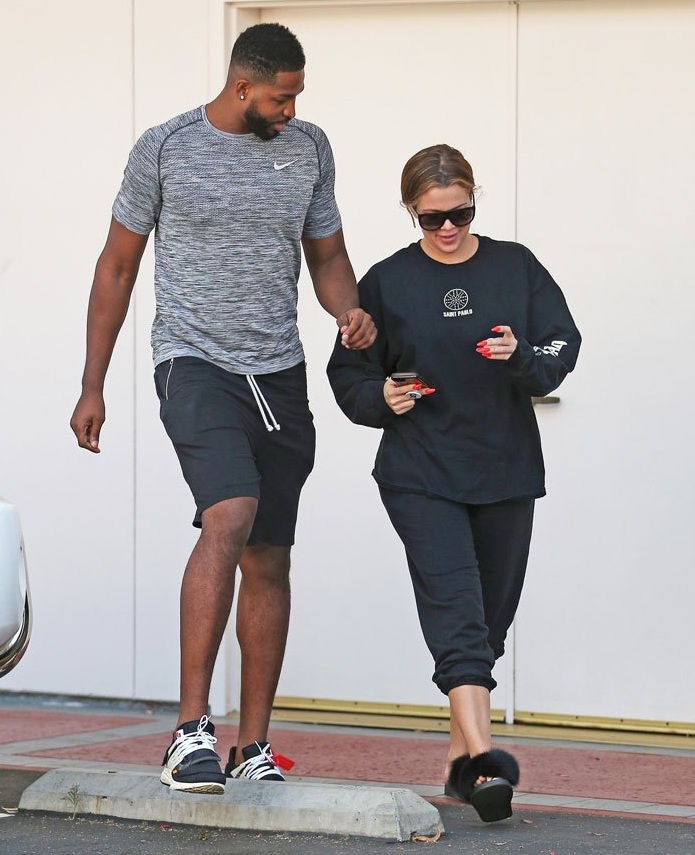 The reason why Khloe always does casual the best it's because of the attention she has for details. She always has a piece of her outfit that stands out. In this outfit her Givenchy furry pool slides stand out the most. Even is she is relaxed and casual she doesn't fail to make a statement.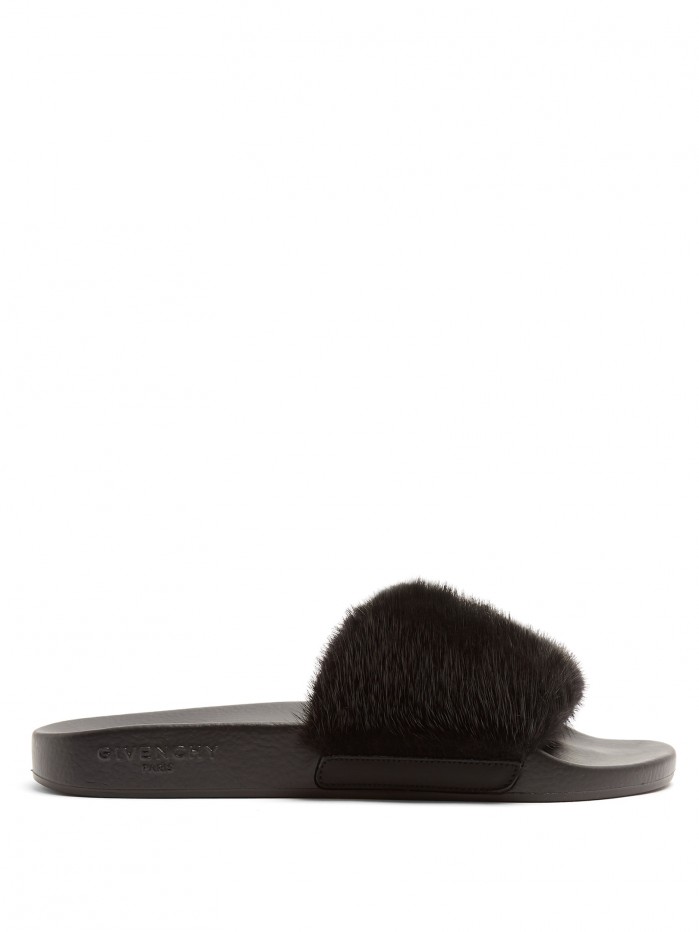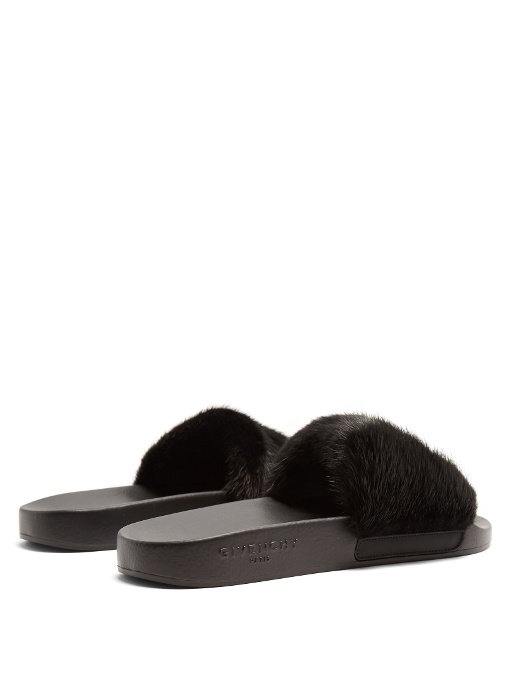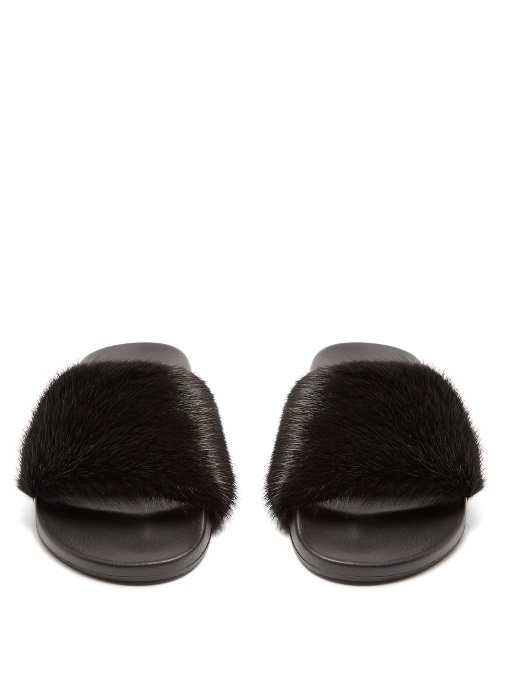 HERE IS A CHEAPER VERSION