Usually, the Kardashian sisters sport long wavy locks, but over the weekend, Khloe was spotted giving her bouncy tresses the iron treatment. Her do was sleek straight, which was actually a refreshing change. In fact, I think she looked a whole lot better with the hairstyle.
Khloe sported straight hair while on her way to the Clippers versus Mavericks game in Los Angeles with sister Kendall. Her courtside style included a pair of ripped jeans, a black top, and a leather jacket. Capping off the ensemble were a chain-strap Chanel purse and black lace-up boots.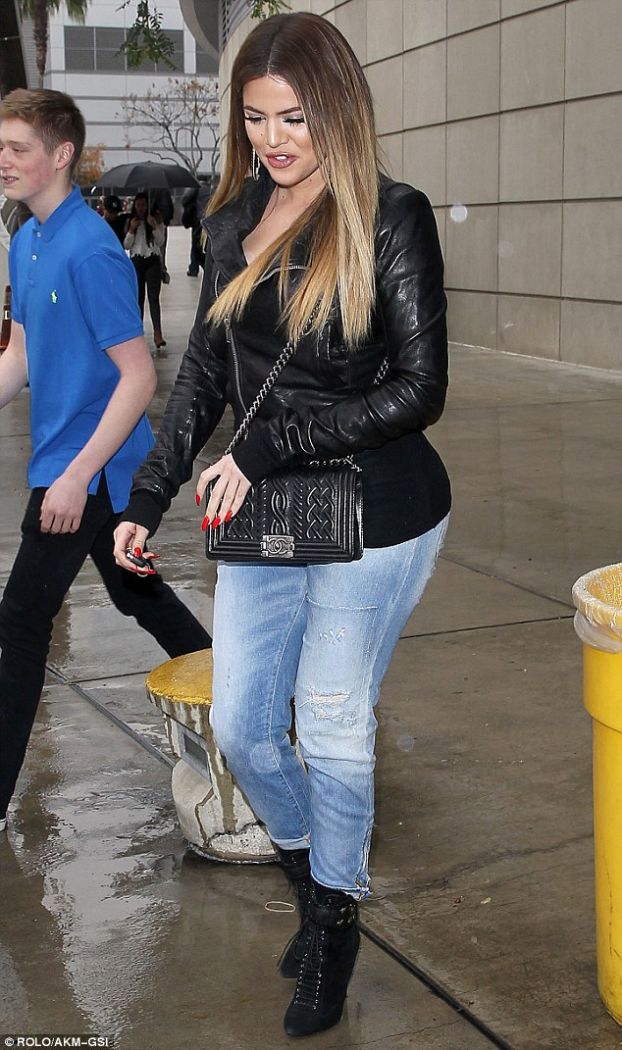 Khloe Kardashian heads to the Clippers versus Mavericks game with her sister Kendall on January 10, 2015
How do you like Khloe with straight hair? Doesn't she look so much better?
I think she looks younger with it, although you may think otherwise. On a side not, let's  veer away from her crowning glory and focus on her boots. Do you approve of her shoe choice or do you think she should have worn a different pair?
I agree, Kendall's sandals actually look more interesting, but I'll be writing about that in another post so just sit tight. In the meantime, however, let's focus on Khloe's boots. Any idea where she scored the pair?
I couldn't find any information on the boots, but if you fancy the lace-up silhouette, similar-looking styles aren't that hard to find. Below are two options from Nine West that are easy on the pocket: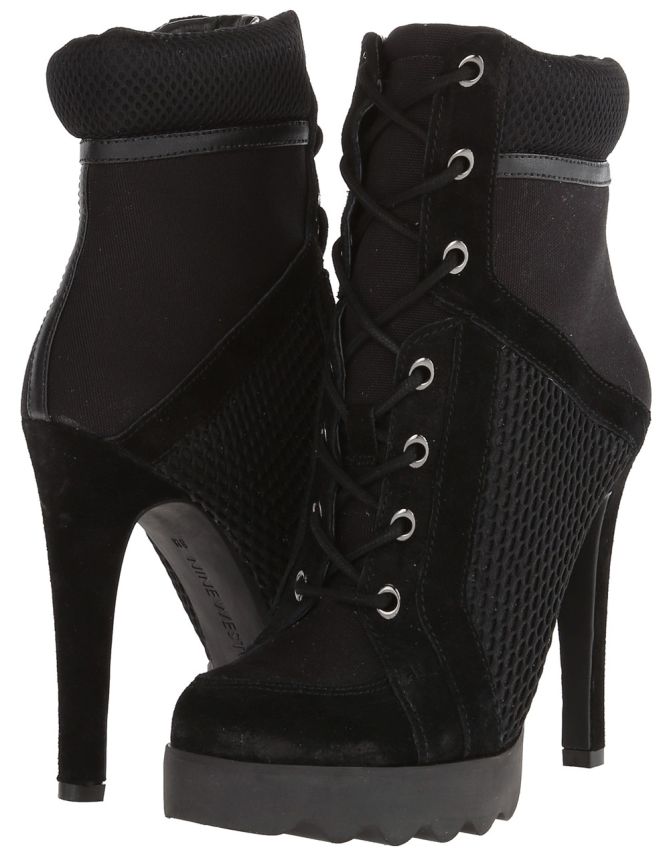 Nine West Happysport Boots, $139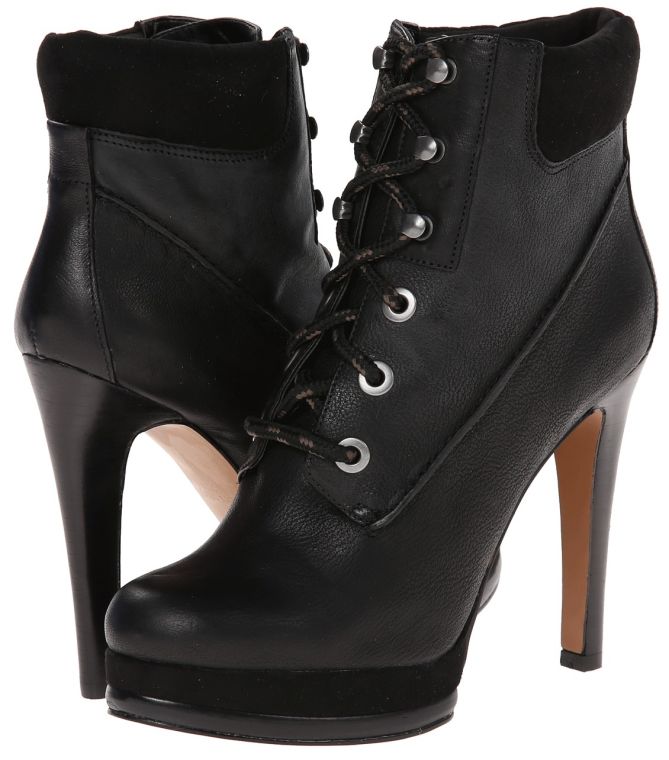 Nine West Alpachee Boots, $159