While Paris Hilton kept her pumps on the whole time she was in Dubai (even while riding a camel!), Khloe Kardashian traded in her fringed airport boots for a pair of sassy sandals as soon as she hit the opening of Cle Dubai with Alessandra Ambrosio and the Hilton sisters. She used the sandals to cap off a black Balmain dress, then complemented the mix with a ponytail and barely-there jewelry.
No doubt, the shoes were her statement accessories. They were quite hard to ignore considering the shoes came detailed with green leaf-like metal ornaments on the t-bar.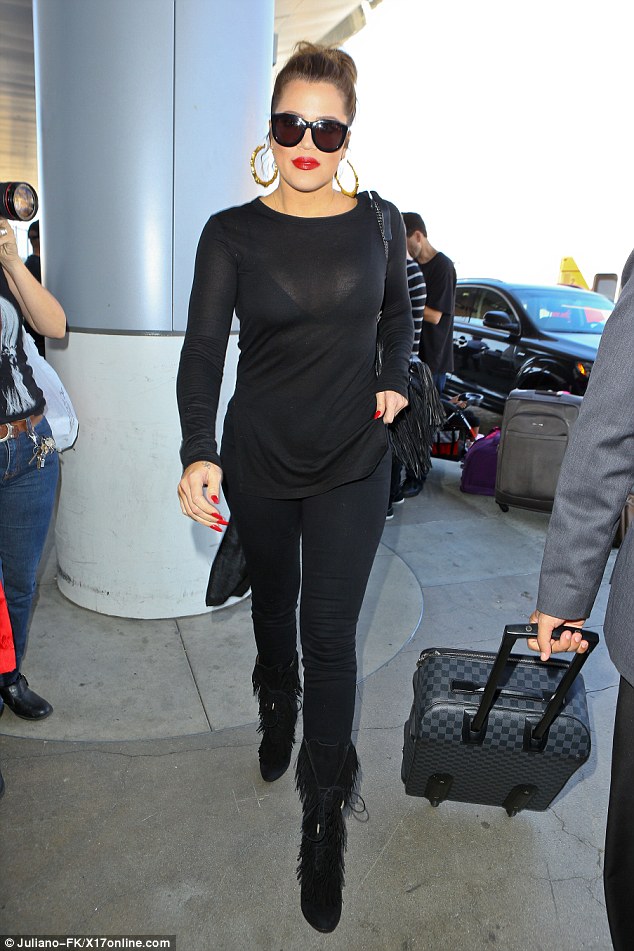 Khloe wears fringed boots while en route to Dubai, October 8, 2014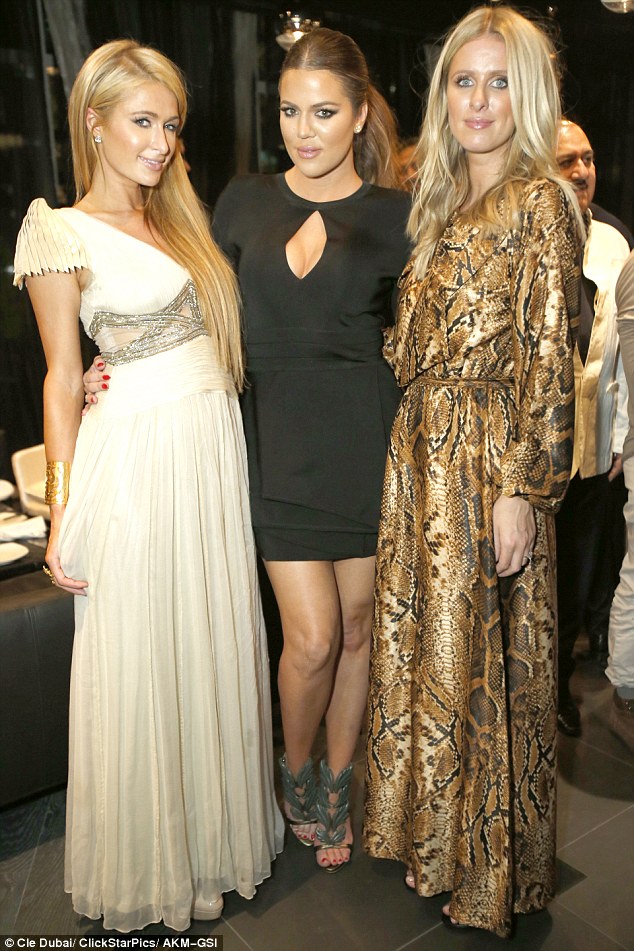 Khloe Kardashian poses with Paris and Nicky Hilton at the opening of Cle Dubai restaurant in Dubai, UAE, October 10, 2014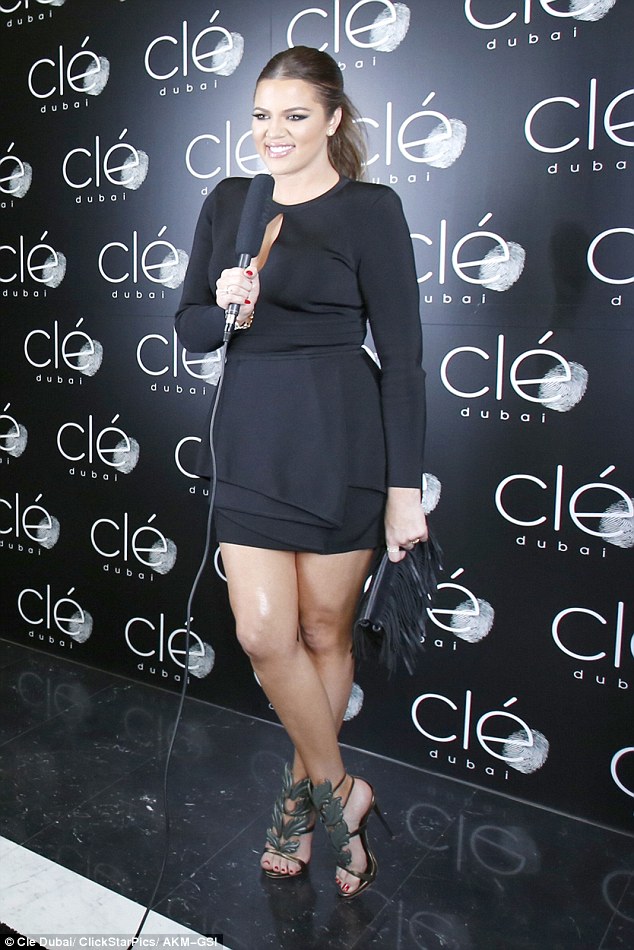 Khloe, along with Alessandra Ambrosio, was one of the hosts during the event
Do you fancy  Khloe's sandals?
I bet you do. They look quite exquisite from this angle. On Khloe are "Leaf" sandals from Giuseppe Zanotti. They're a style from a previous collection so expect them to be sold out everywhere. I managed to find pictures of the pair just so you can get a closer look. Check them out below. They're crafted from metallic moss-green leather and detailed with, well, metal leaf ornaments at the t-bar.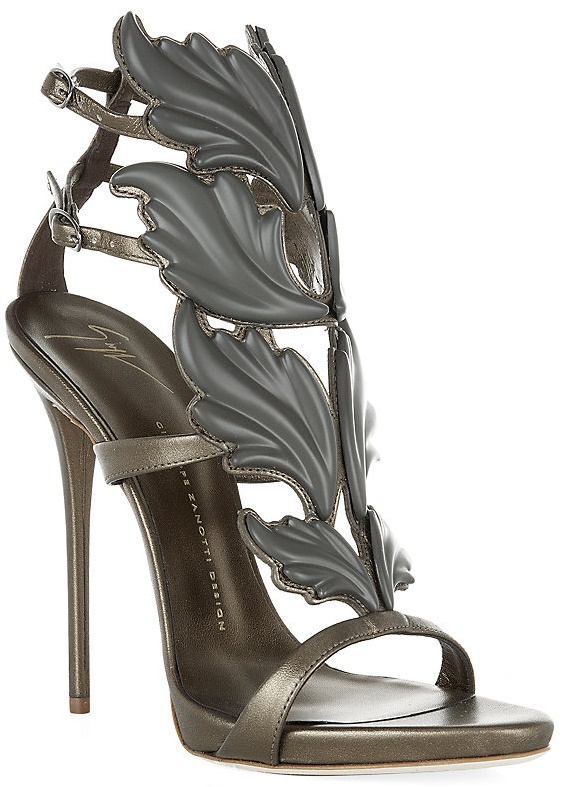 Giuseppe Zanotti  Leaf Sandals in Green Metallic, sold out
Not to worry, though, you can score the most updated version of these sandals from the designer. Check out the Giuseppe Zanotti "Coline". These lovely heels are crafted from black suede and detailed with gold leaf embroidery that appear like vines climbing up your feet. Honestly, they're even more exquisite than Khloe's sandals. Would you agree?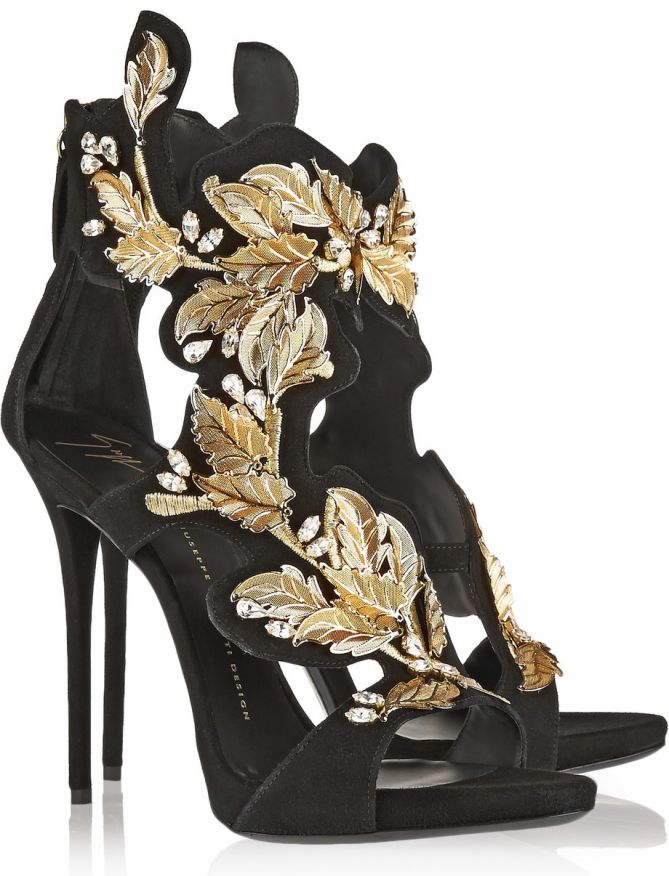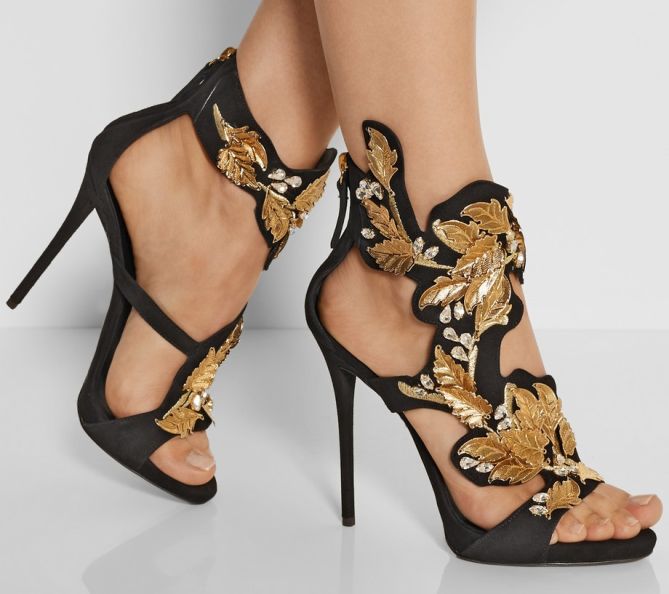 Giuseppe Zanotti Coline Embellished Sandals, $2250
The Coline will set you back a hefty $2250. As you know, beauty comes at a price, and if you're willing to pay, then feel free to order away. Sadly, I couldn't find a more alternative to these sandals, and it's for a good reason, I guess. I'm sure some mass-market label will churn out a pair eventually, but you'll probably need to wait a good while.