Scott Disick has become more like a big brother to the Kardashian-Jenner siblings. I mean, he is, after all, Kourtney's long-time partner. In fact, on Friday, Khloe sent a very scandalous picture message of her ample cleavage to Scott, asking permission on whether she can post it on Instagram or not.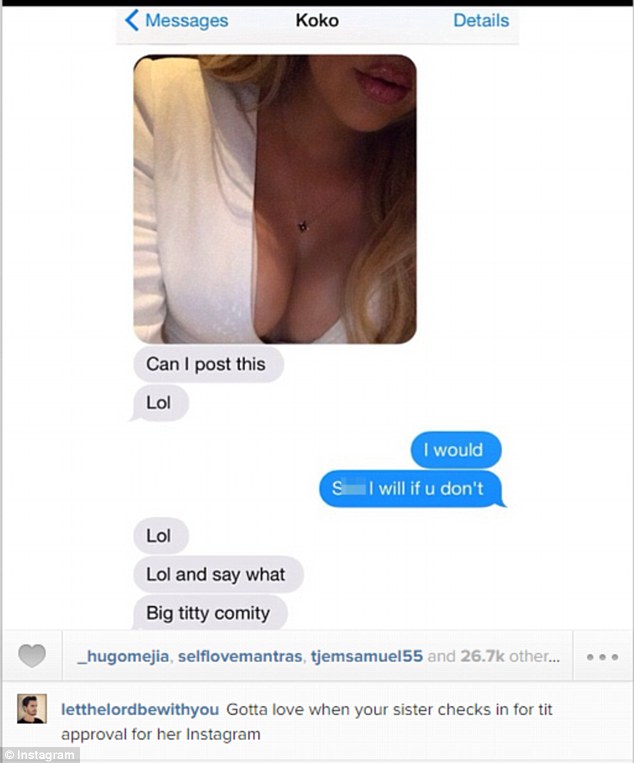 Khloe Kardashian sends a picture message of her cleavage to Scott Disick asking for his permission if she could post it on Instagram on April 24, 2015
Khloe was wearing a low-cut white dress in the picture. She wore it to the Calvin Klein party held in Chateau Marmont, West Hollywood, the night before. The piece was also detailed with a high slit on the center front to reveal her legs. Kim was spotted in the same dress back in April 2014, so you could say she borrowed it from her big sis. I'm not sure how Kim will feel about the dress getting ripped, though, because Khloe did rip a seam on the dress.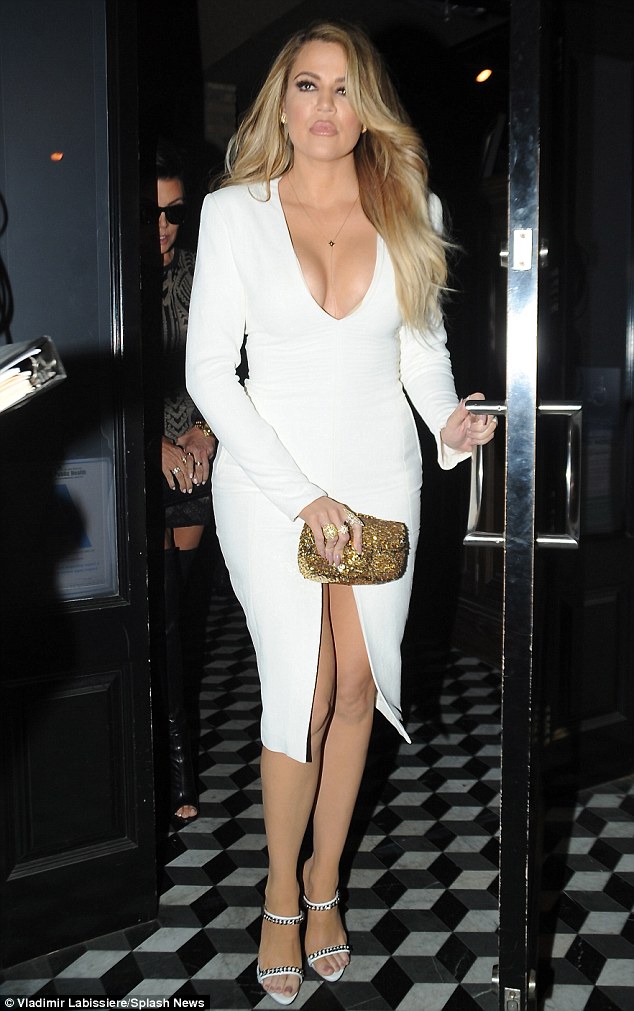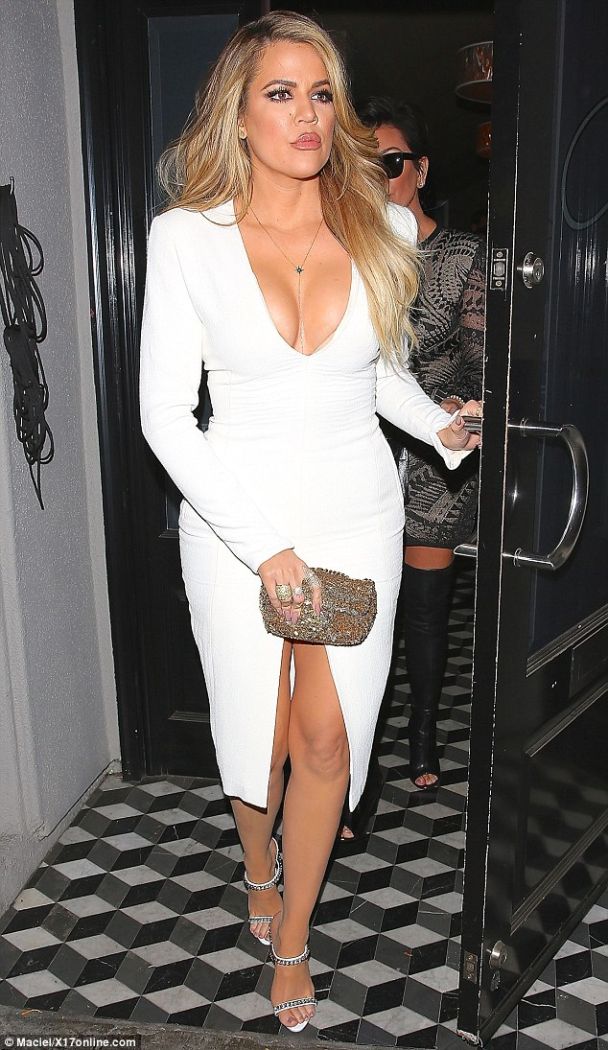 Khloe attend the Calvin Klein party in West Hollywood using Kim's white dress, April 23, 2015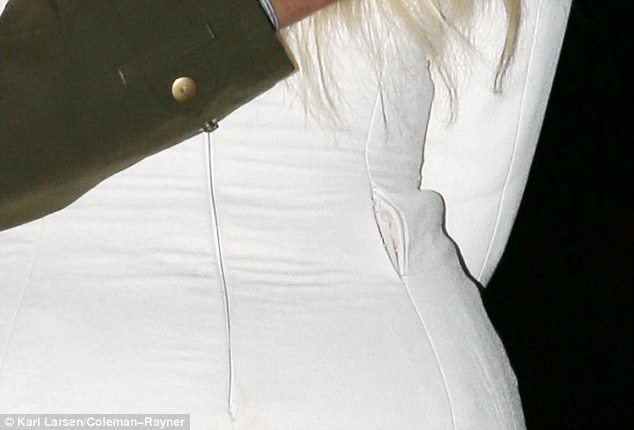 The dress was so tight on Khloe that one of the seams ripped open
Fashion mishap and sexy cleavage aside, we all can't deny that Khloe looks good in the little white frock. I also like how she teamed the piece with simple white chain-detailed sandals.
Speaking of which, Khloe's sandals are from Giuseppe Zanotti. They feature two slim straps on the front detailed with edgy chain-link add-ons, towering 5-inch-tall heels, and a slim open-toe slip-on design that is a perennial classic.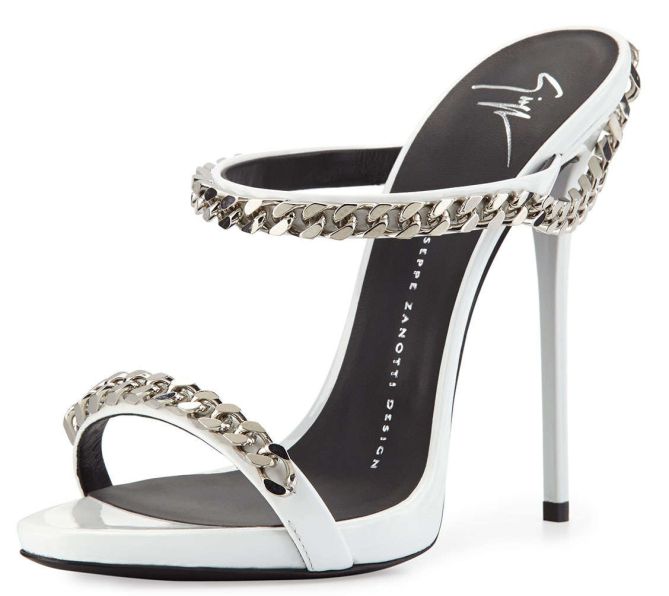 Giuseppe Zanotti Chain Link Slip-on Sandals, $895
Do you like what you see?
They are utterly gorgeous. But I do have one issue with these shoes — they're so tall. The sandals have no ankle straps to hold your feet in place, so you can just imagine how difficult it will be to walk in them. In any case, if you're brave enough to try, feel free to grab 'em online.