Sometimes I wonder if Khloe Kardashian's assets are fake or not. Her derriere looks too plump to look natural. Then again, Kim has the same built, so maybe it runs in the family.
Early this week, the tallest and youngest of the three Kardashian siblings was spotted showcasing her figure in a skintight white ensemble while taping her show, Kocktails with Khloe, in Los Angeles. She wore a white bodysuit that was cut low on the front, and then teamed the number with a wrap pencil skirt that showcased her legs. Capping off the attire were red lips, matching red nails, gold choker, and nude pointy pumps.
Besides the cleavage and legs, what I couldn't help but notice was how rounded and full Khloe's bottom was. It literally looked like it had a mind of its own, moving as she moved.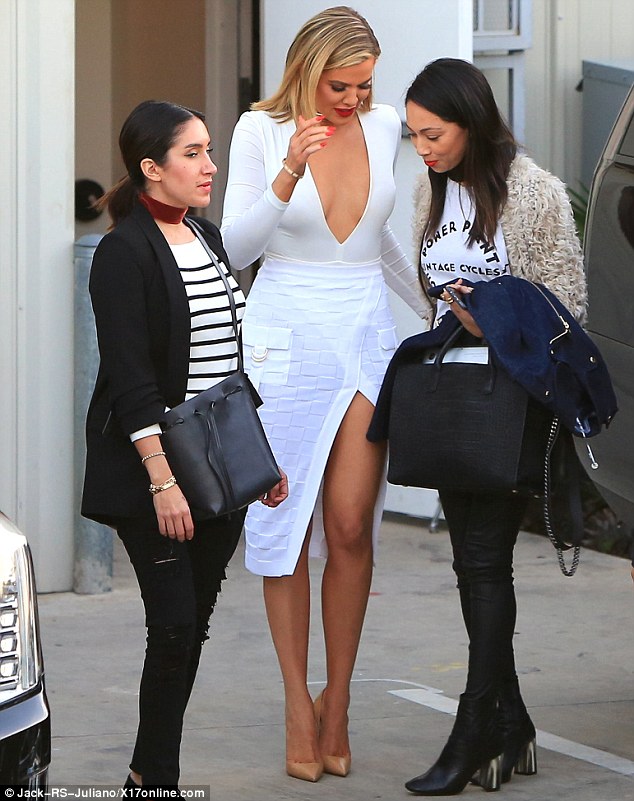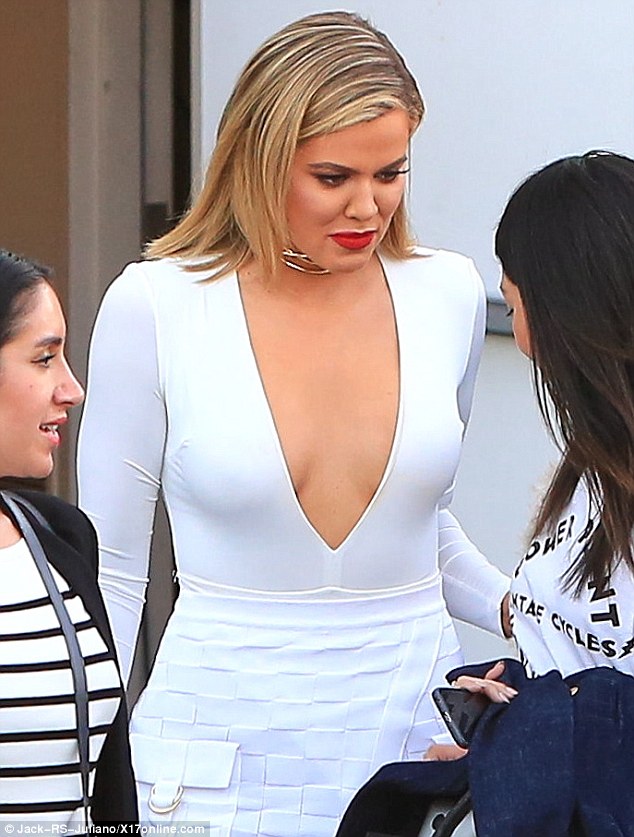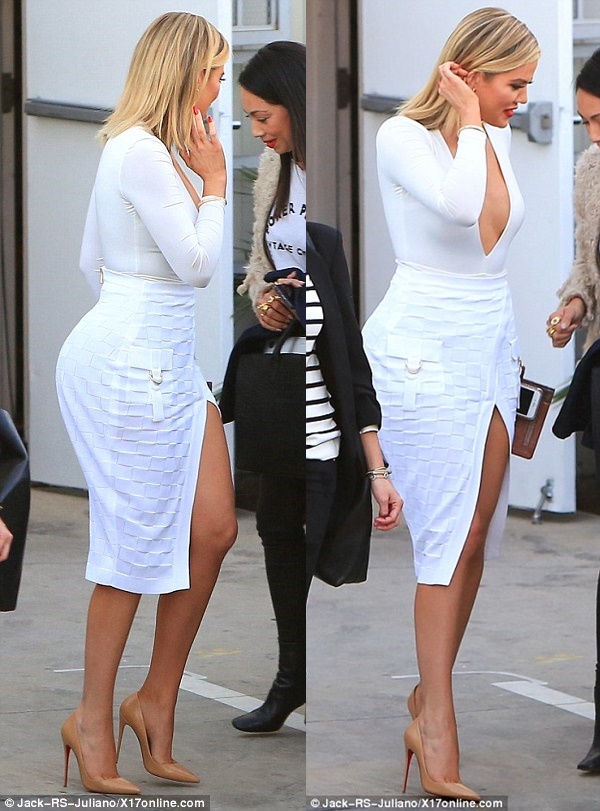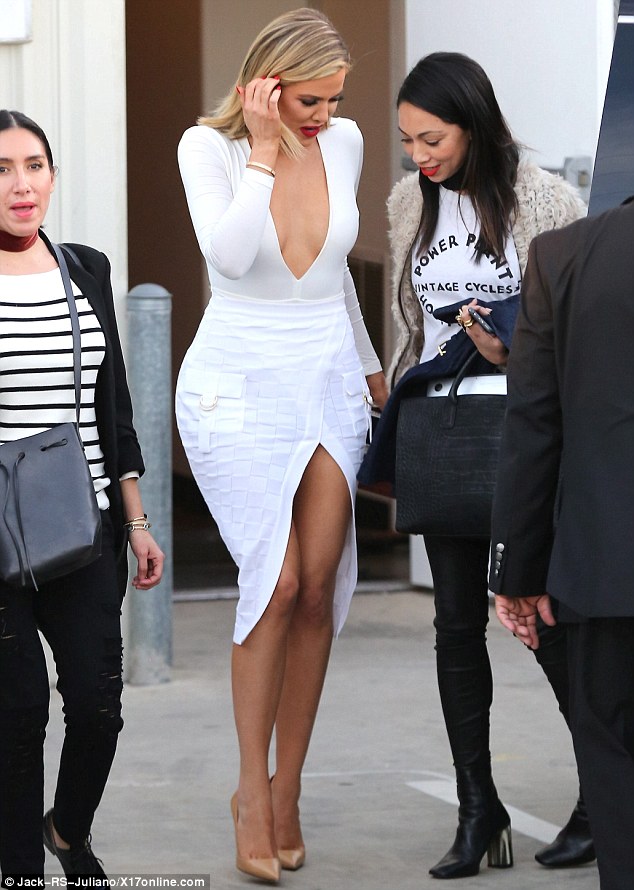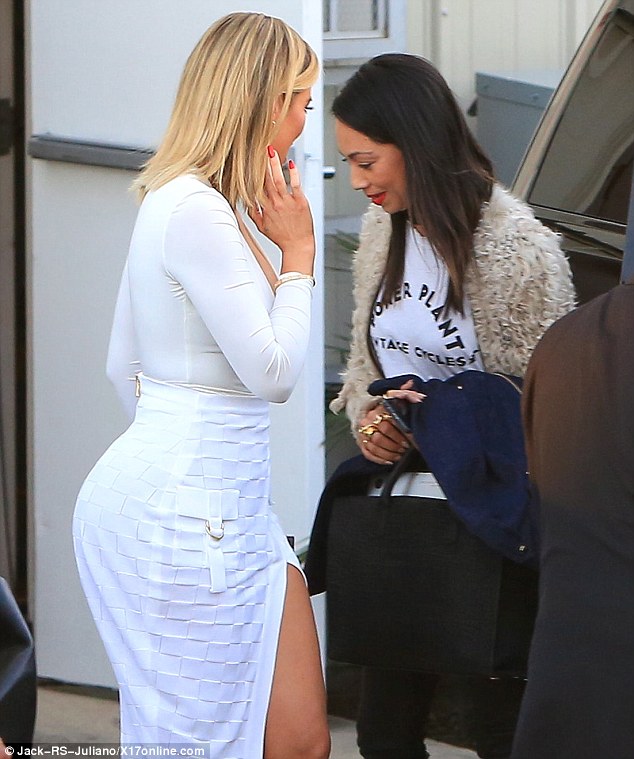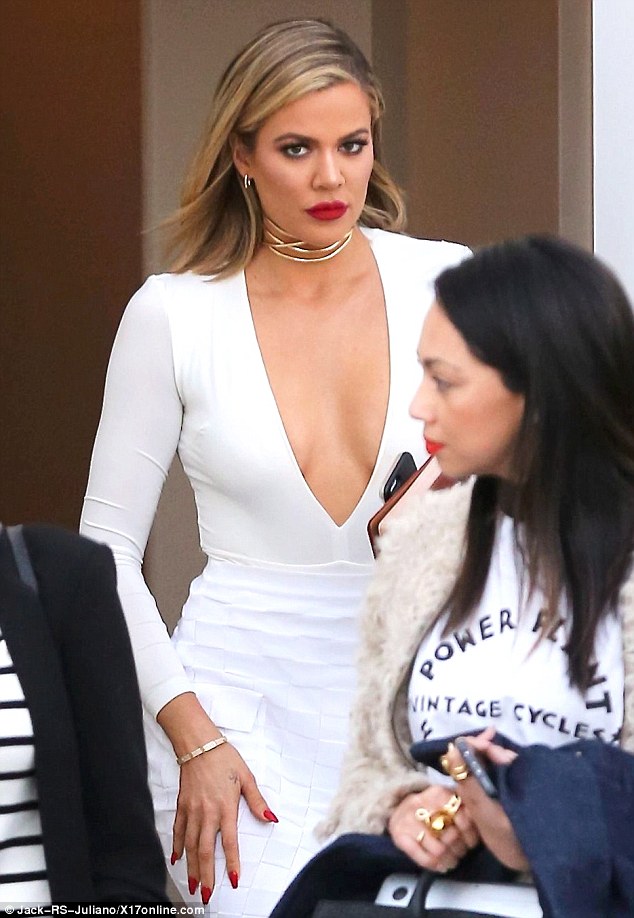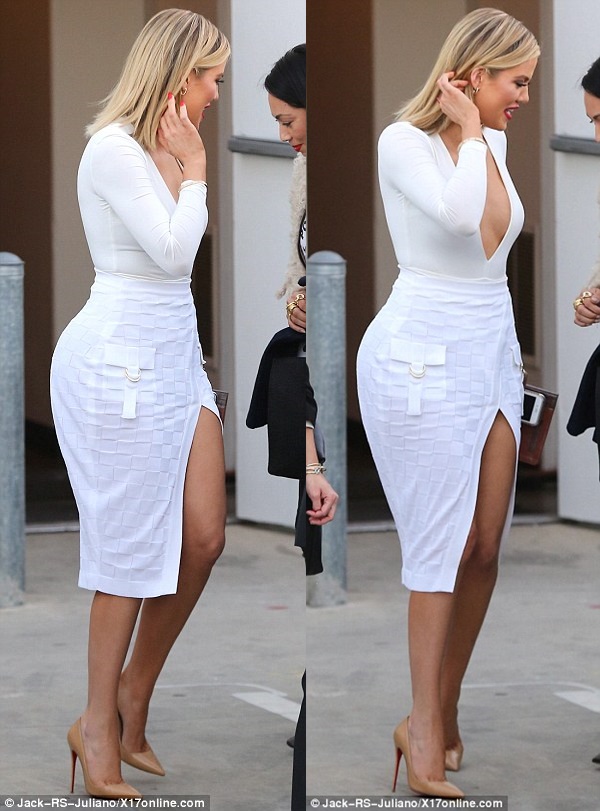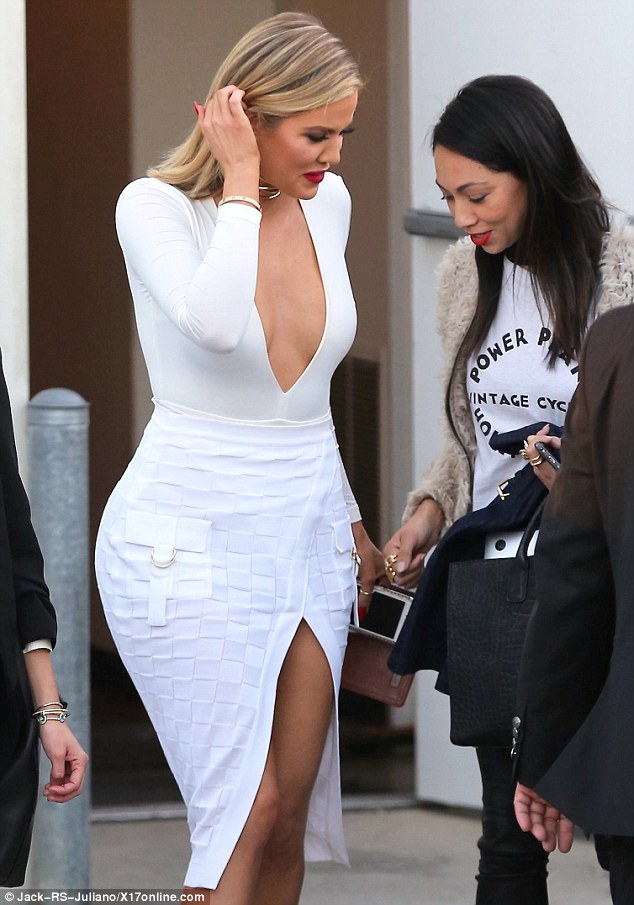 Khloe Kardashian tapes Kocktails with Khloe in Los Angeles on February 22, 2016
What a pert posterior! Would you like to have Khloe's derriere if you had the chance?
Let's not deny it. She looks fabulous in that white outfit. The deep v-neckline and open front skirt really showcased her best features. I bet you'd love to steal her style. Yes?
Khloe's white top is from House of CB. You can find it on the label's website. It retails at $114, and if I'm not mistaken,  comes in several colors like black and army green.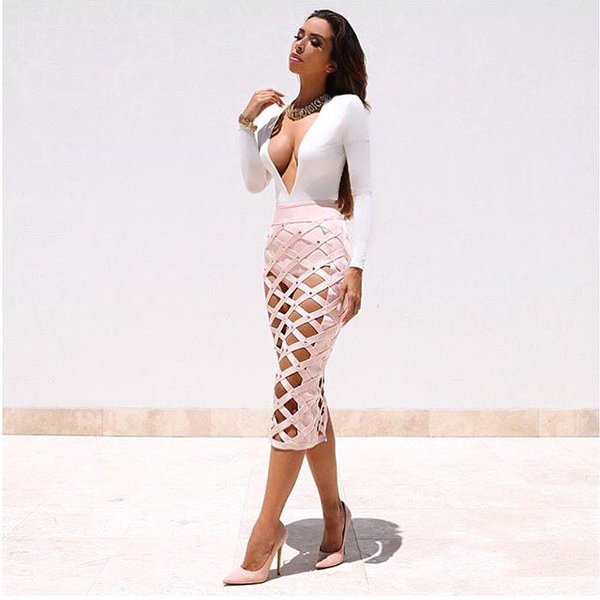 House of CB Lorenza Bodysuit, $114
Khloe's wrap skirt, on the other hand, is from Balmain. It comes with a basket weave texture and features buckled pockets on the front. You can find it over at SAKS.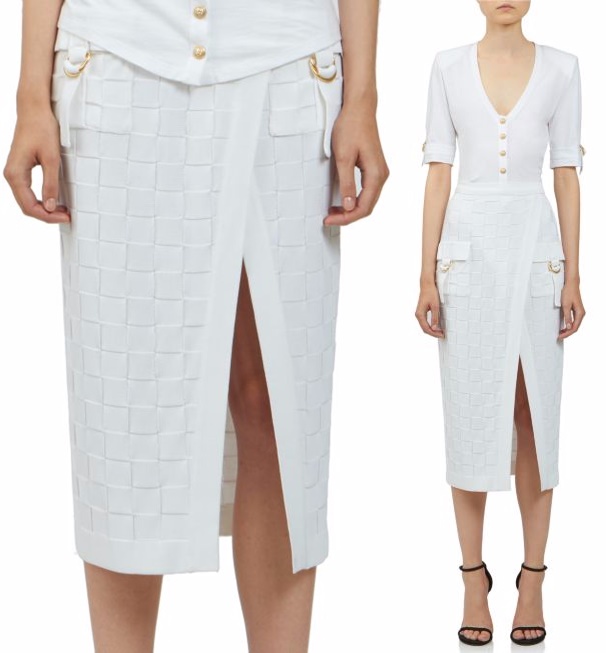 Balmain Midi Check Pencil Skirt, $1810
Khloe's pumps are none other than the Christian Louboutin So Kate, a style detailed with pointed toes, 4.75-inch-tall heels, and patent leather uppers. The So Kate also comes in other versions like suede and snakeskin. You can easily find them online. The classic pair retails at $675:
Christian Louboutin So Kate Pumps, $675