Apparently, Kim Kardashian didn't just showcase her derriere to the world. She also went full frontal. But let's not talk about Kim today. Instead, let's give her sisters, Khloe and Kylie, the spotlight.
While majority of the siblings were attending a baby shower at the Montage Hotel in Beverly Hills on Wednesday, Khloe and Kylie stood out from the group in their white-washed outfits. Khloe was decked in matching all-white separates that flaunted her curvaceous figure. To add a touch of drama, she complemented the ensemble with spotted Christian Louboutin booties.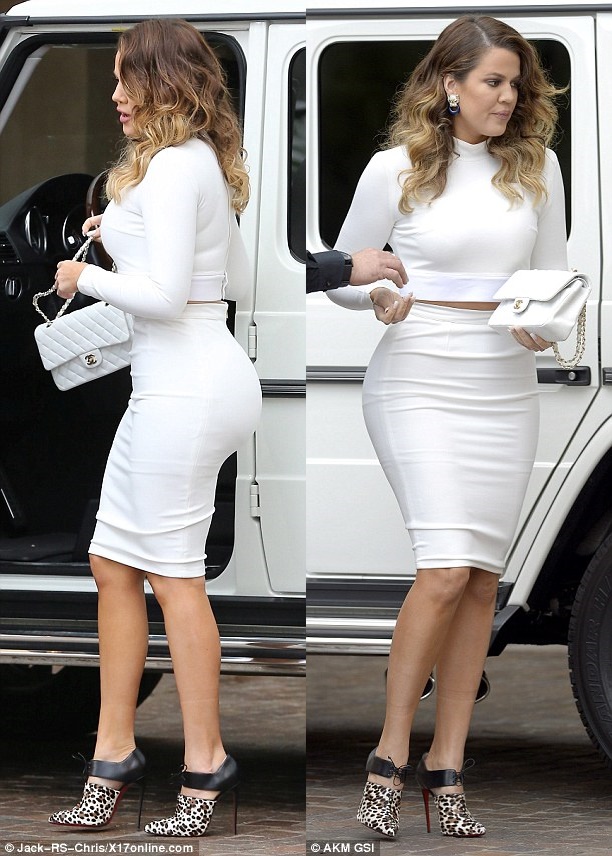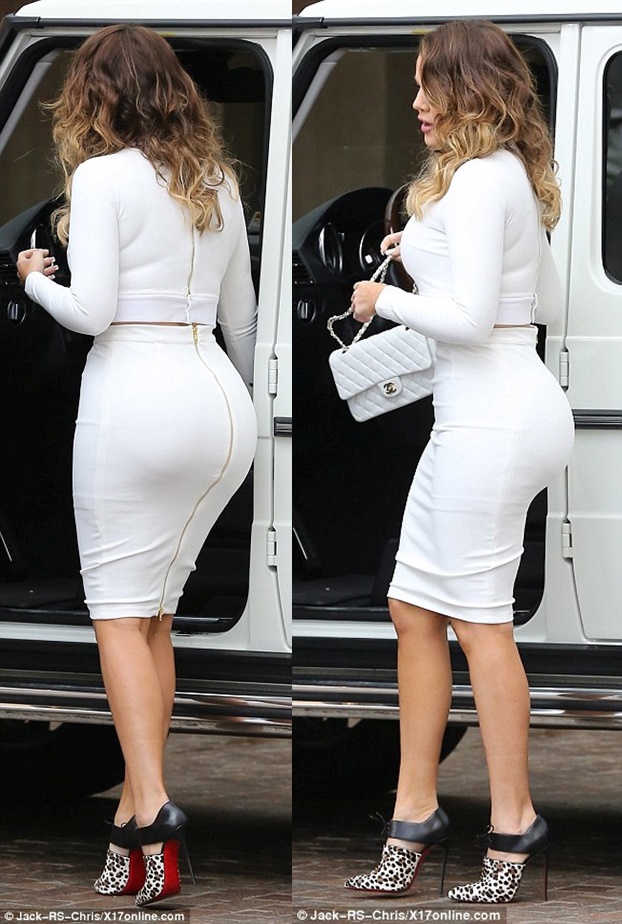 Khloe Kardashian spices up her all-white attire with animal-print booties
Kylie, on the other hand, turned heads in her black-and-white attire. She wore a white pleated blouse and teamed the piece with edgy black leather pants. Capping off her look were pointed lace-up boots from Christian Louboutin.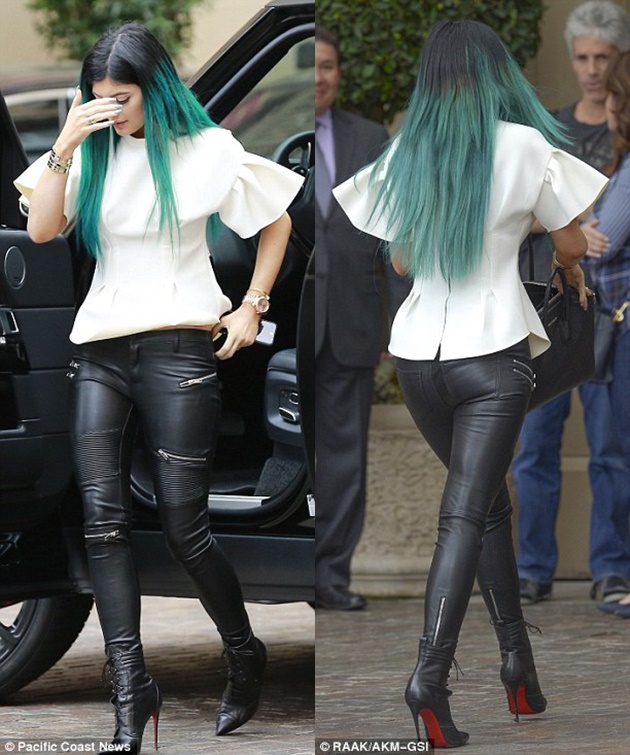 Kylie Jenner arrives at the Montage Hotel in Beverly Hills on November 12, 2014
So here's the obvious question for all you gals: who looks hotter in her red-sole shoes, Khloe or Kylie? Whose outfit do you prefer? Are you into Khloe's sexy and glam attire or do you favor edgy dressing like Kylie's leather-clad ensemble? And while we're at it, whose Louboutin booties do you like best?
Khloe's lace-up booties are the "Corsita". They're crafted from leopard-print calfhair and smooth leather materials. They also feature 4-inch-tall heels, a lace-up design, and cutouts near the ankles for a unique effect. Below is a closer look at the pair. The shoes are available online if you're interested. They retail at $1295: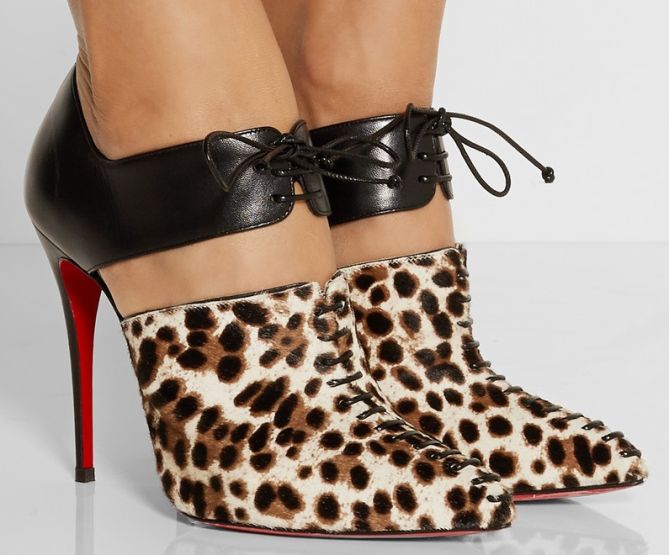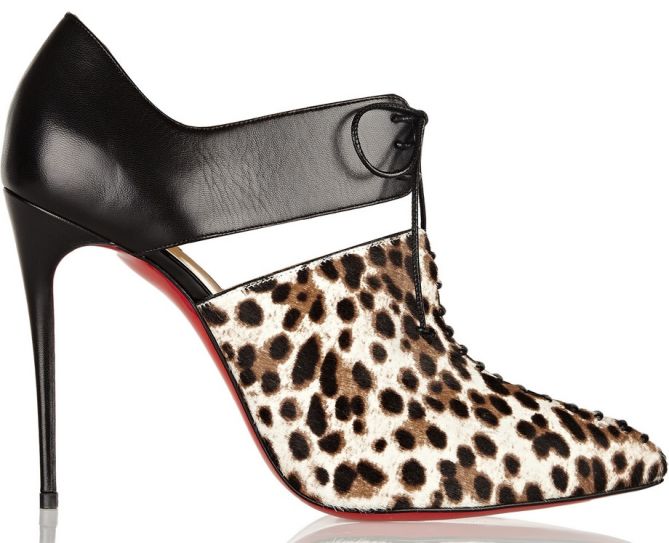 Christian Louboutin Corsita Lace Up Booties, $1295
And as for Kylie's boots, they're called the "Mado". The style is already sold out everywhere, but for reference, here's a look at the shoes. They feature quilted shafts, a lace-up design, as well as pointed toes. And like most of the styles from the designer, the boots also come with sky-high heels that are at least 4 inches tall.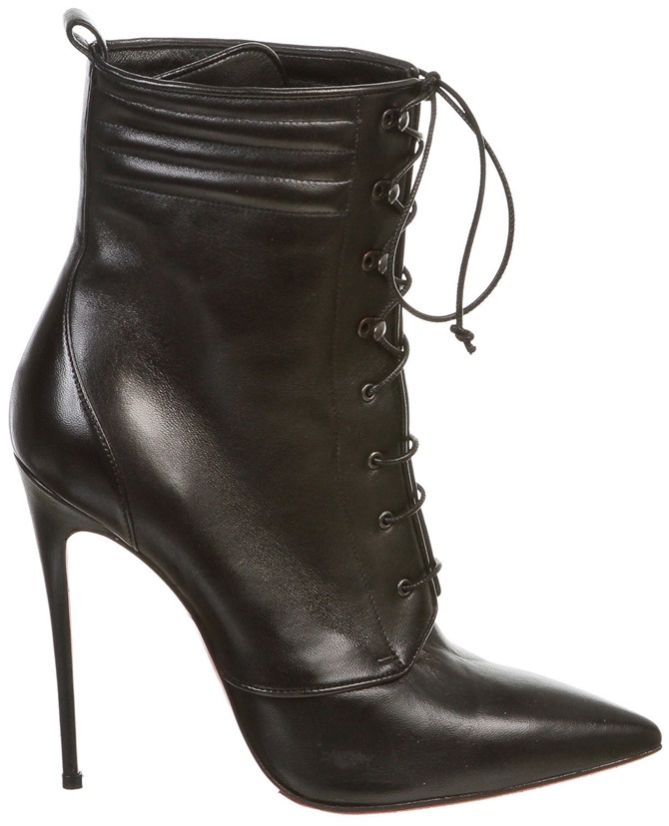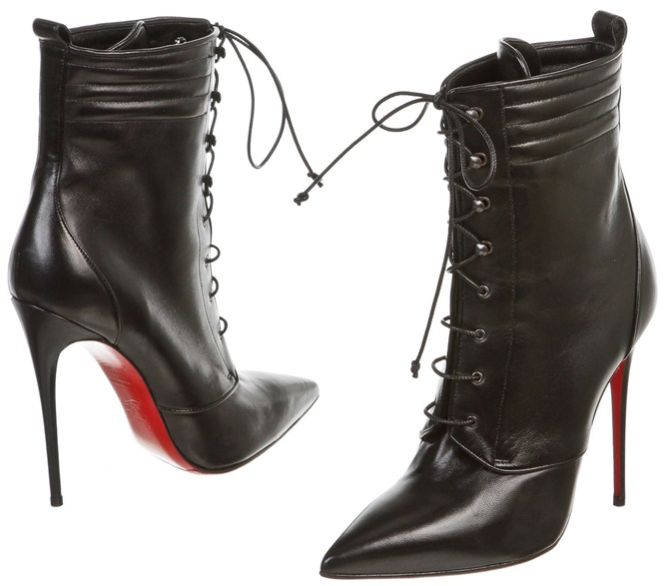 Christian Louboutin Mado Boots, sold out
For the gals looking to steal either Khloe's or Kylie's look for much less, you can try the following can-afford shoe styles from JustFab and Dolce Vita: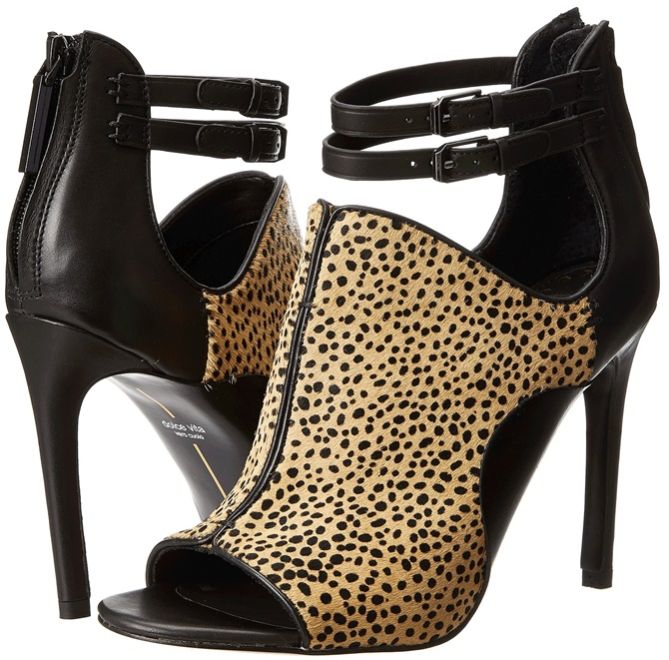 Dolce Vita Halima Booties, $189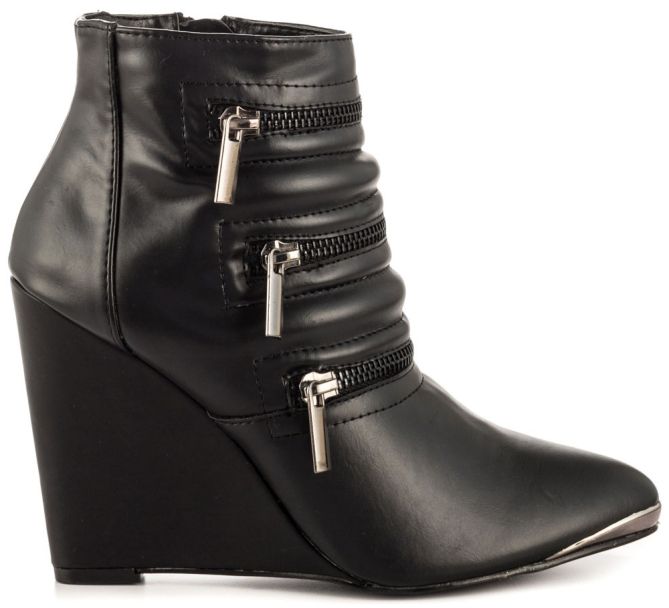 JustFab Percey Booties, $55