Today is about the Kardashians.
After Kim posted the video of Kanye and Taylor's phone conversation on SnapChat, sister Khloe showed her support by tweeting "Kim is a savage! Don't f**k with her man hunni". Afterwhich, she then lashed out at Chloe Moretz and tweeted an indecent photograph she mistook for the actress with the words "Is this the a hole you're referring to @ChloeMoretz???"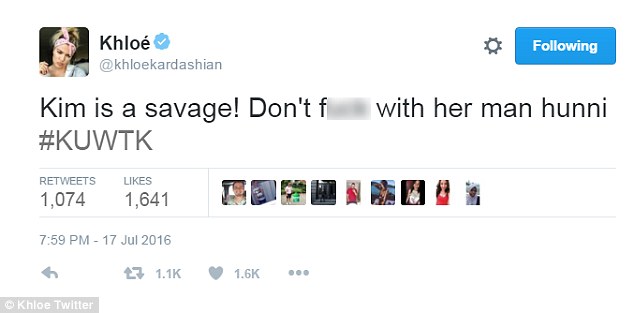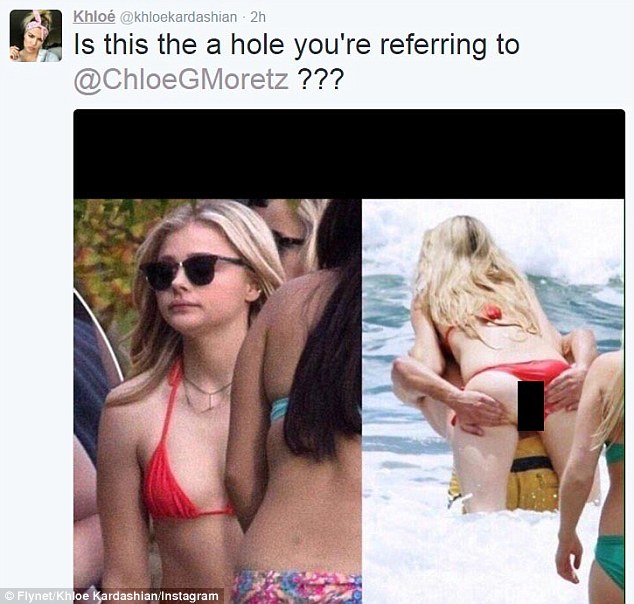 Left: Chloe wears a red bathing suit while shooting a scene for the movie Neighbors 2 / Right: An image of a mystery blond Khloe mistook for the actress
The 19-year-old actress was quick to respond to the older woman with several tweets of her own. Orange Is The New Black star, Ruby Rose, also expressed her disappointment at Khloe saying, "@ChloeGMoretz @0hbubbl3s @khloekardashian Yo Khloe I thought you were rad when I met you but this is awful and this is a 19-year-old girl. Nobody likes being bullied or made to feel worthless.. Yet so many people will go above and beyond to make others feel that way."
Ruby Rose has a point. Would you agree?
I mean, she literally bullied Chloe with that photo. She's 32 years old and yet she gets petty and puts down a teenager on social media. Not. Cool. At. All. I used to think Khloe was the most level-headed of the Kardashian bunch, so it's disappointing to see her ruin that image.
Besides that, however, I think she is looking wonderful these days. On Saturday, Khloe was spotted out and about in Los Angeles in a fitted bodysuit and ripped skinny jeans that showcased her svelte figure. Complementing the getup were hoop earrings, a floppy hat, a yellow Hermes bag, and a pair of catchy studded sandals.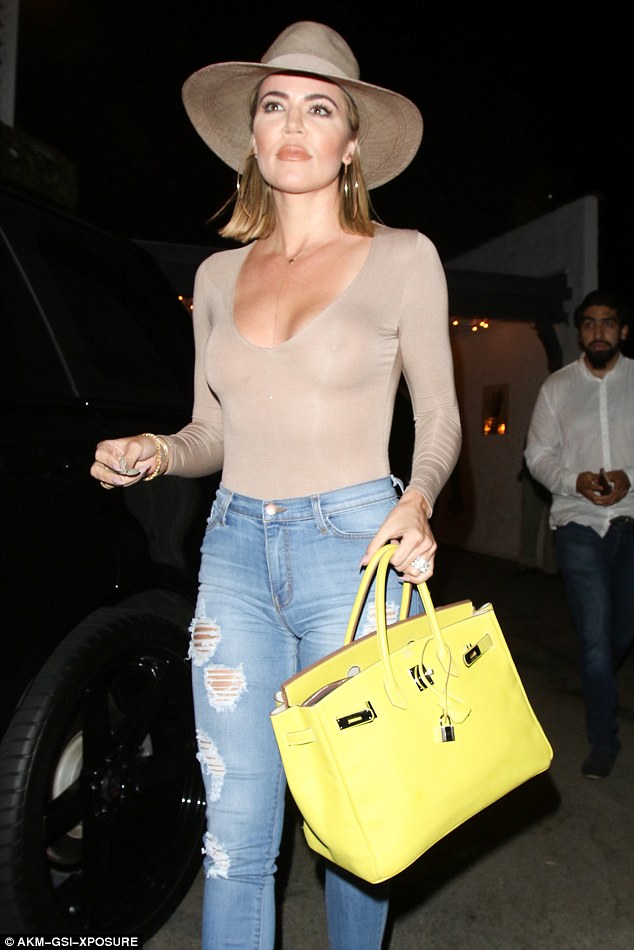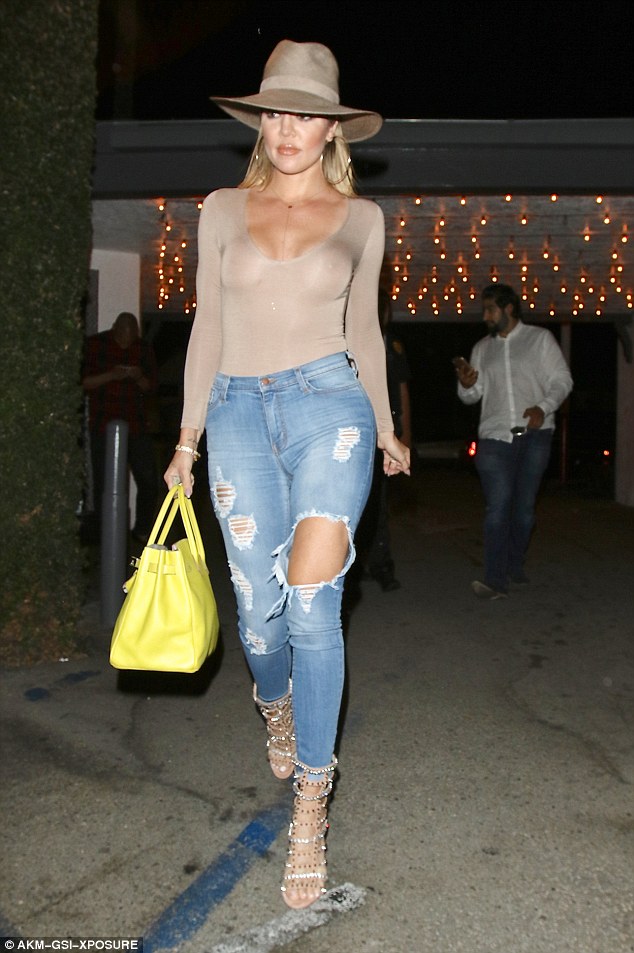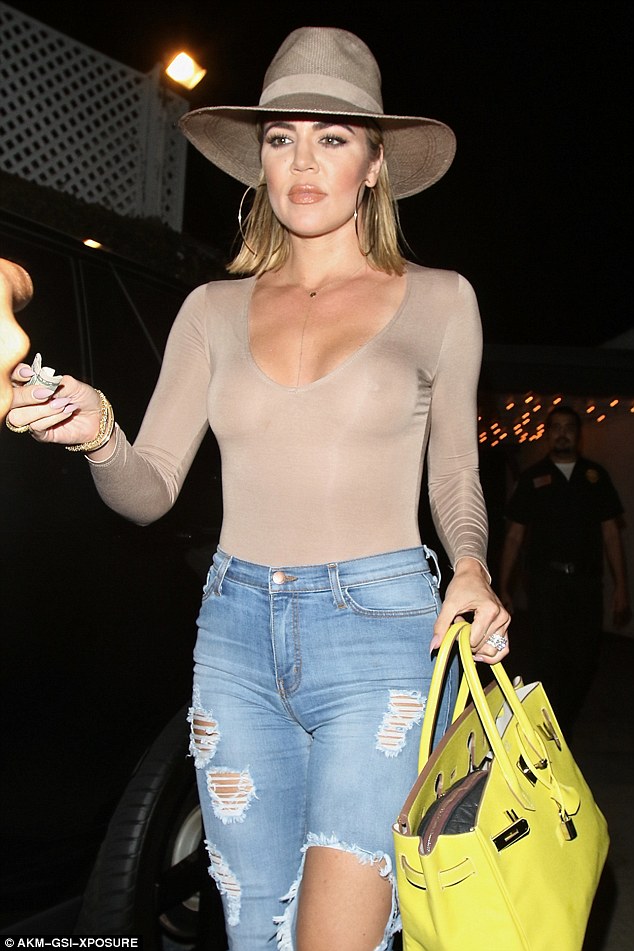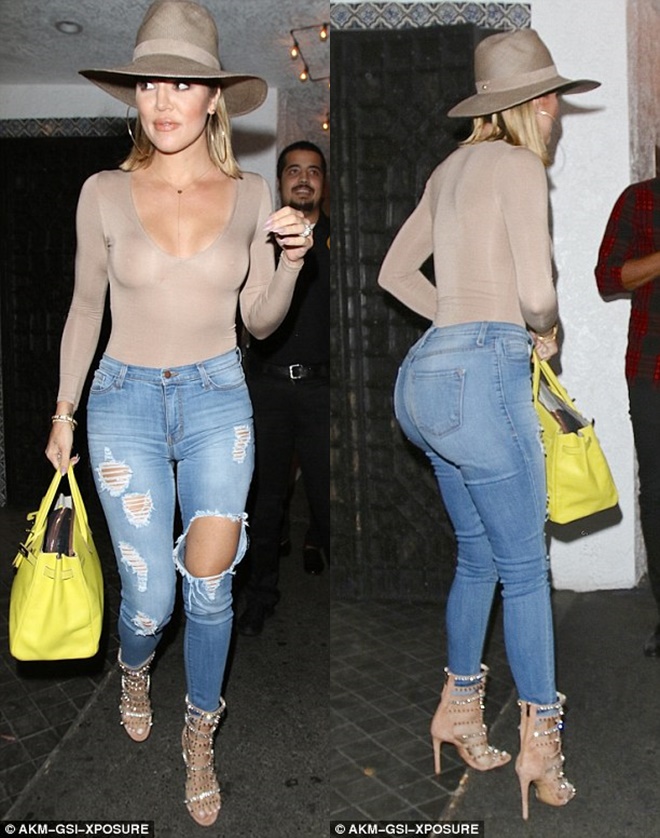 Khloe Kardashian goes braless as she steps out in Los Angeles in a figure-hugging ensemble on July 16, 2016
When it comes to shoes, Khloe's choices have always been on-point. The day before, she rocked double denim with another set of striking strappy heels.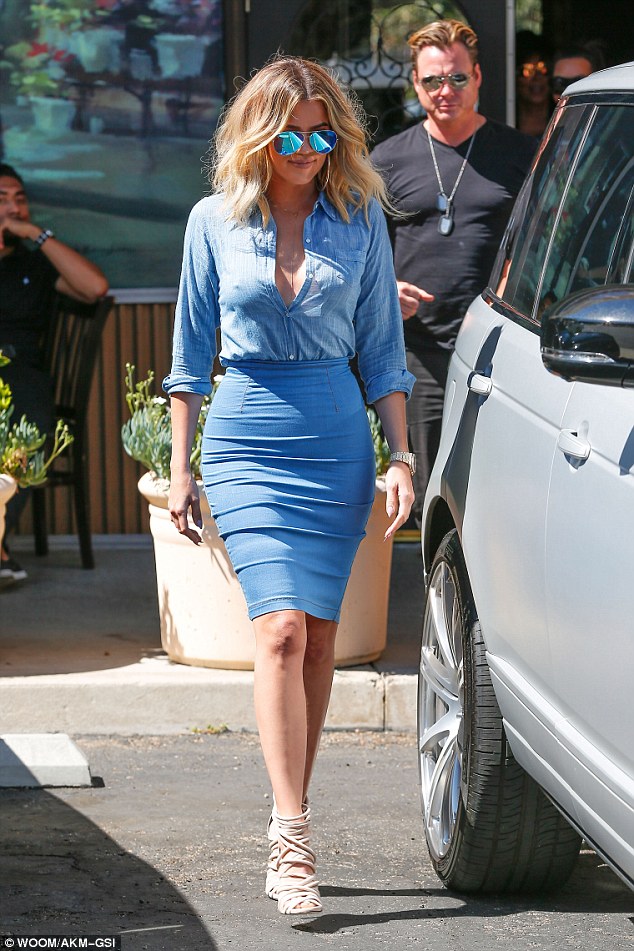 Khloe wore a double-denim getup with another pair of fancy heels the day before, July 15, 2016
Khloe's studded sandals are from Jennifer Le. Surprisingly, they're not as pricey as I initially thought. You can find them on the designer's website.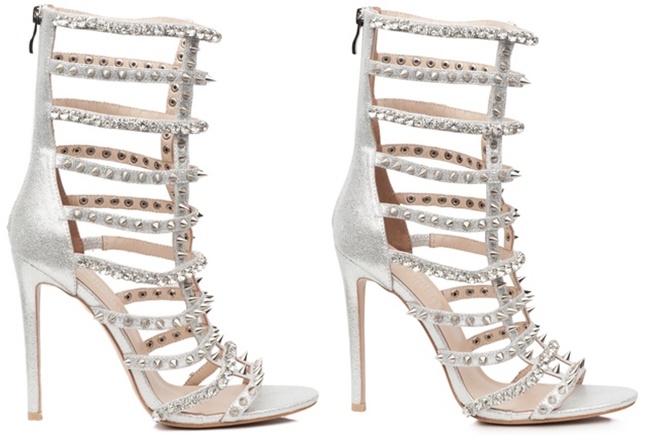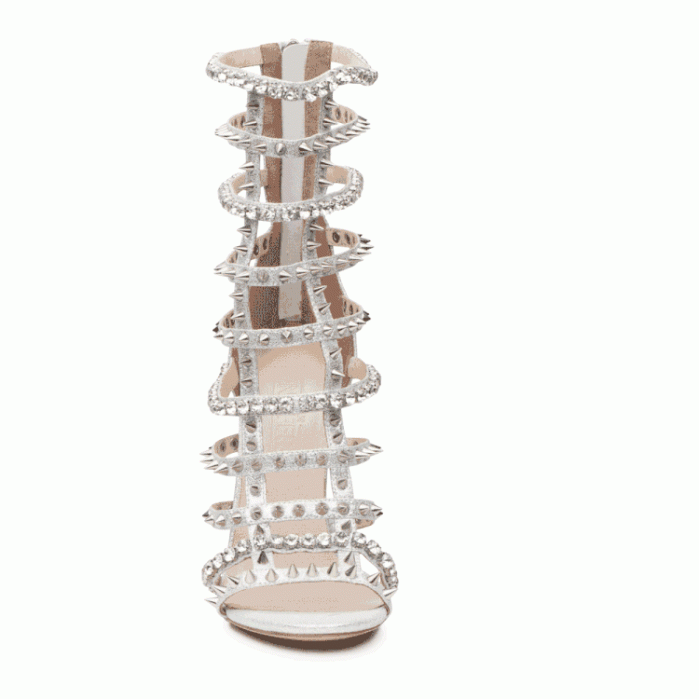 Jennifer Le Razor Studded Sandals, $379
The nude strappy heels Khloe wore with her double-denim outfit are from Giuseppe Zanotti. They're the "Cam Pallido Runway" sandals, a style detailed with multiple tube-like straps, suede uppers, and 4.75-inch-tall heels. They also come in black. Here's a closer look at both. If you like what you see, feel free to grab a pair in your size over at Barneys.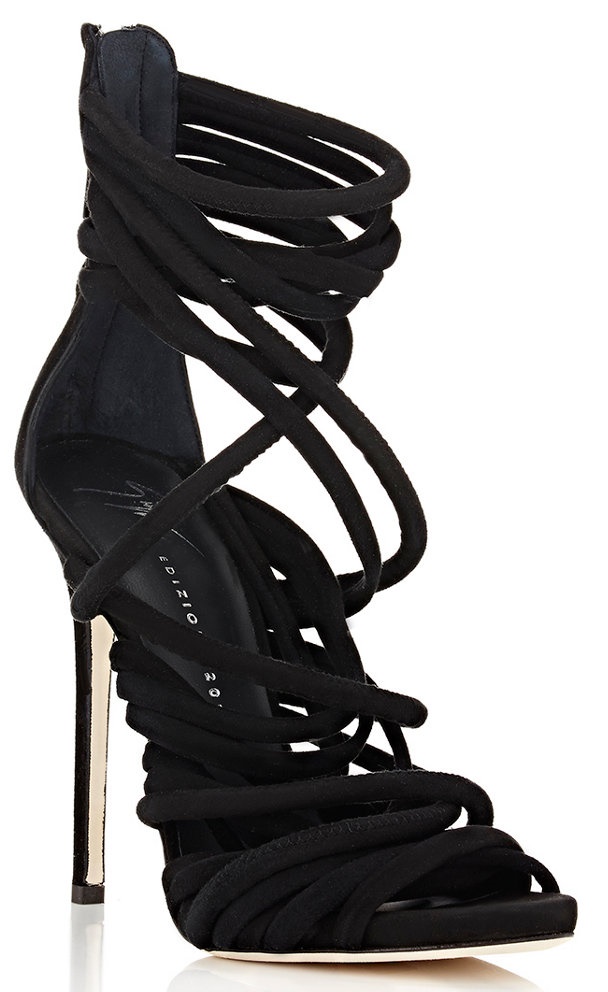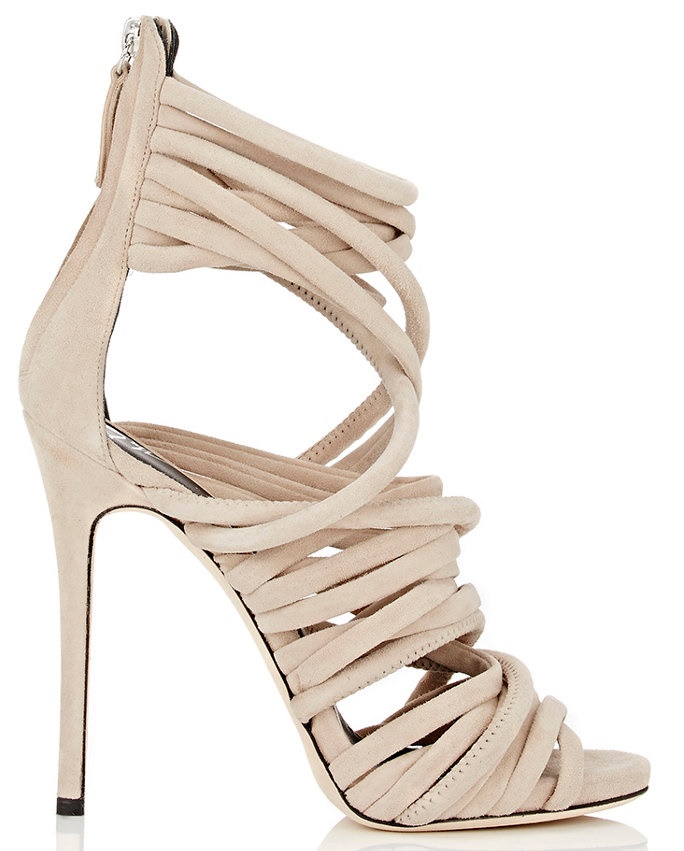 Giuseppe Zanotti Cam Pallido Runway Strappy Sandals, $1150