Looks like Khloe Kardashian is on a roll. The reality TV star has been working out religiously of late, and she's nothing but even more proud of her toned voluptuous frame. She stripped for the cover of Complex Magazine in July, and now, Khloe shared to her fans a snapshot of her bare bum taken during an impromptu photo shoot while vacationing in St. Barth's.  Of course, everyone couldn't stop talking about the cheeky display.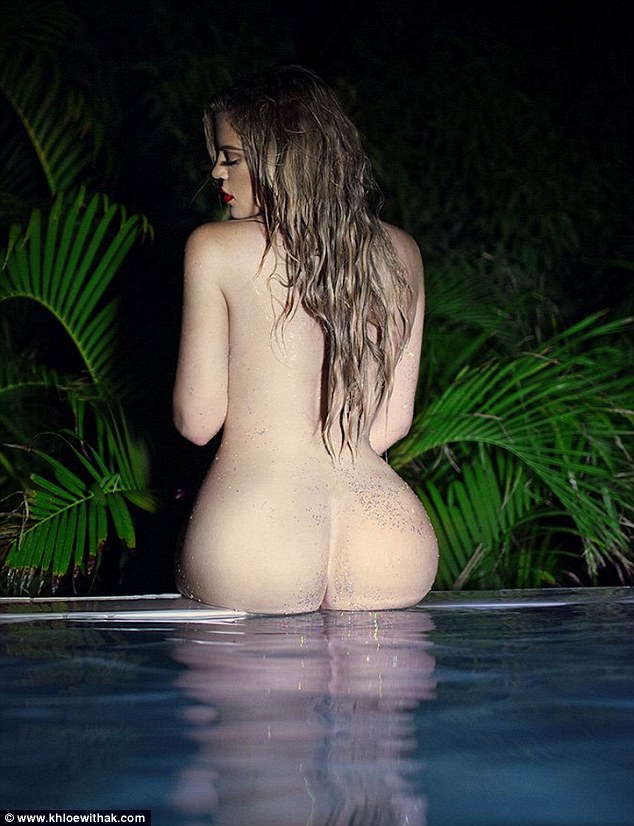 Khloe Kardashian is butt-naked for an impromptu photo shoot during her vacation in St. Barths
I guess you could say her hard work has truly paid off. Yes?
At about the same time Khloe shared the photo on her website, she was spotted shooting scenes for KUWTK in Los Angeles with her sister, Kourtney. For the occasion, Khloe wore an extremely low-cut top that flaunted major cleavage. She teamed the olive green number with skinny jeans and some camo-print pointed stilettos.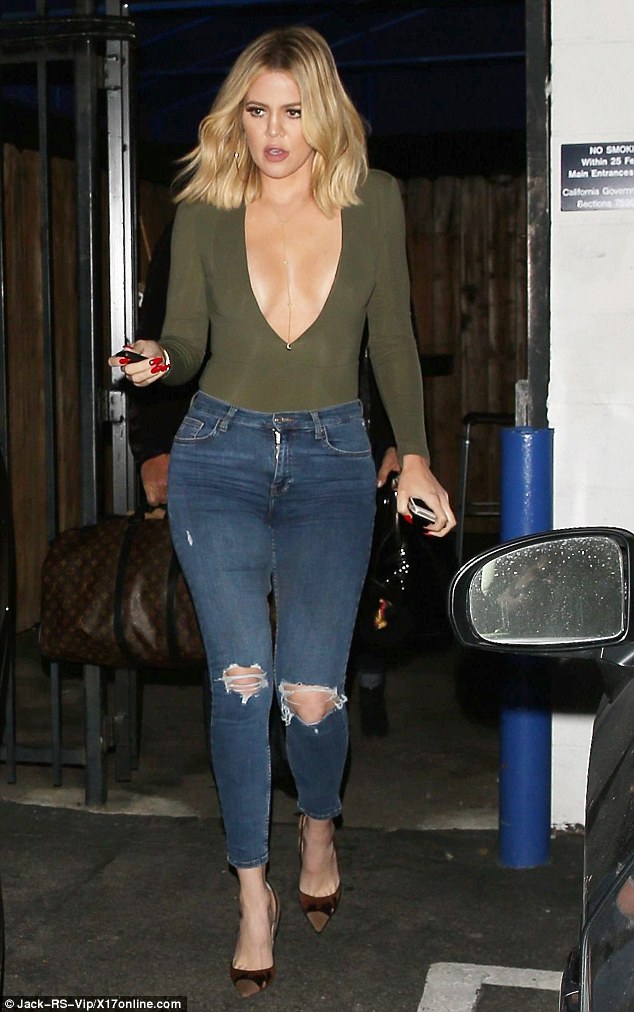 Khloe Kardashian shoots scenes for the show in Los Angeles while decked in a low-cut top, December 18, 2015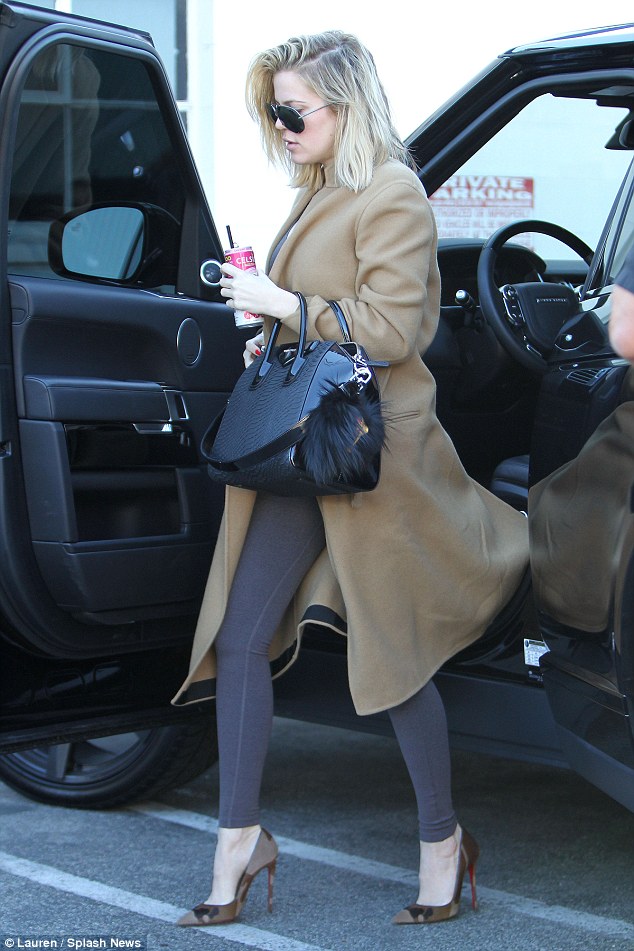 She was spotted arriving in leggings and a khaki coat a few hours earlier
Like I said. This lady is on a roll. Let's not judge. She has the goods after all, so allow her to flaunt them in full glory. I mean, admit it, Khloe is looking good these days. The attire is actually very simple, but also quite sexy. Minimal effort with maximum impact. If you think you're bold enough to pull it off, feel free to grab her top. It's actually a bodysuit from House of CB.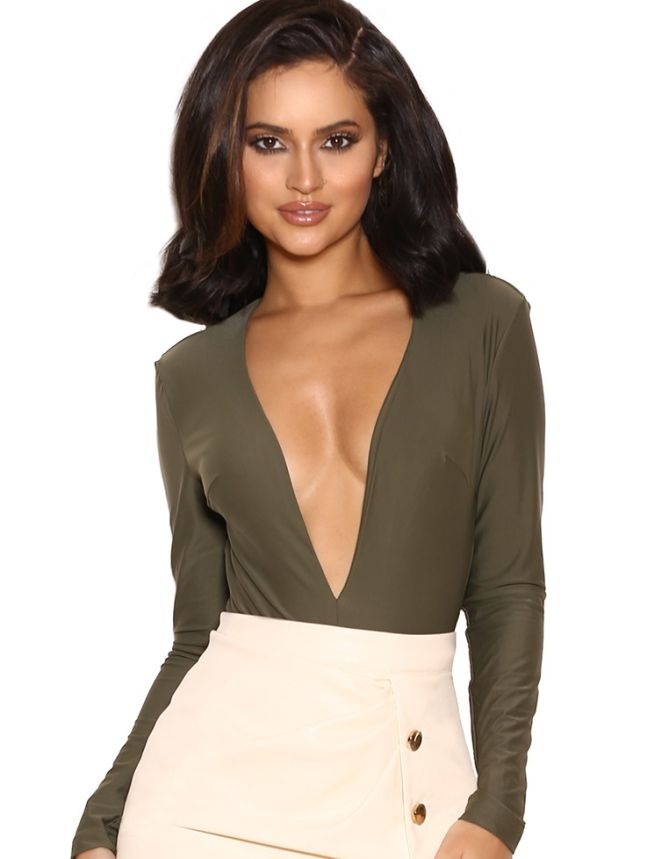 House of CB Lorenza Bodysuit, $119
As for Khloe's pumps, they're from Christian Louboutin. Unfortunately, the pair is already sold out so you won't find them online unless you're willing to buy them pre-loved. Judging from the silhouette, I can only assume they're the So Kate. Below is a similar style:

Christian Louboutin So Kate Camo Print Pumps
You can substitute Khloe's Louboutin pumps with these camo-print pumps from Valentino instead. They're in shades of green, but the silhouette is just as sleek and sexy. They're also on sale: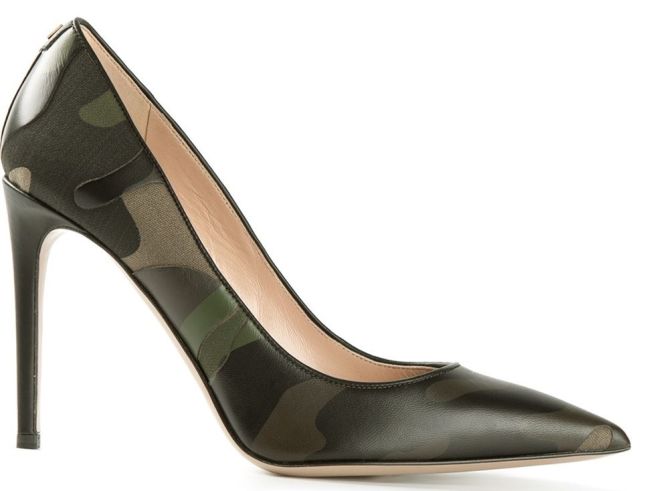 Valentino Camouflage Pumps, $628 (was $897)