Khloe Kardashian's boyfriend Tristan Thompson has been 'hands-on' throughout her pregnancy. The 33-year-old beauty is planning to give birth to her first child in Cleveland, Ohio, where Tristan plays basketball for the Cavaliers, and the NBA star been a hugely supportive influence over the last few months.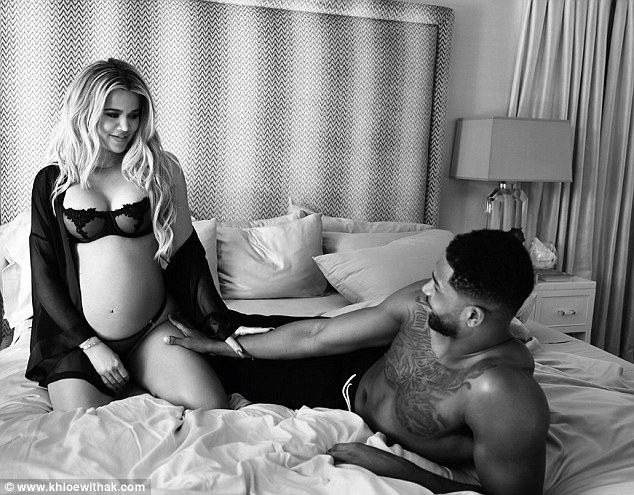 A source revealed: 'Tristan has been hands-on with helping Khloe through the pregnancy. He's very excited to be having a baby girl. The showbiz matriarch has been an ever-present at the births of her other grandchildren, and she's determined to be there to support Khloe. The insider told Entertainment Tonight: 'Grandmother Kris has never missed the birth of a grandchild.'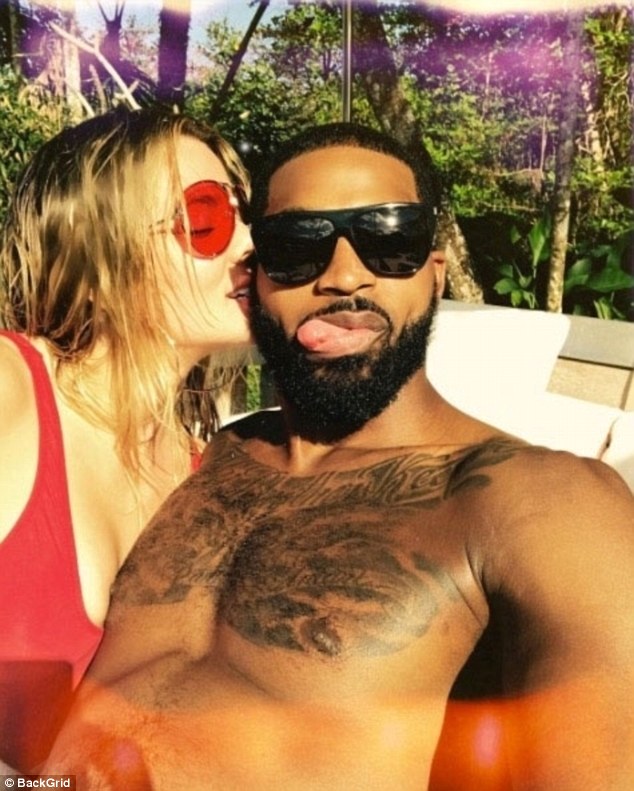 Khloe's pregnancy has also helped to strengthen her bond with her half-sister Kylie Jenner, who gave birth to her first child, a girl called Stormi, on February 1. The source added: 'Khloe and Kylie have always been close. Going through their pregnancy together created another layer of bonding and sisterhood.' Meanwhile, Khloe recently admitted she's been fortunate to have had such a straightforward pregnancy.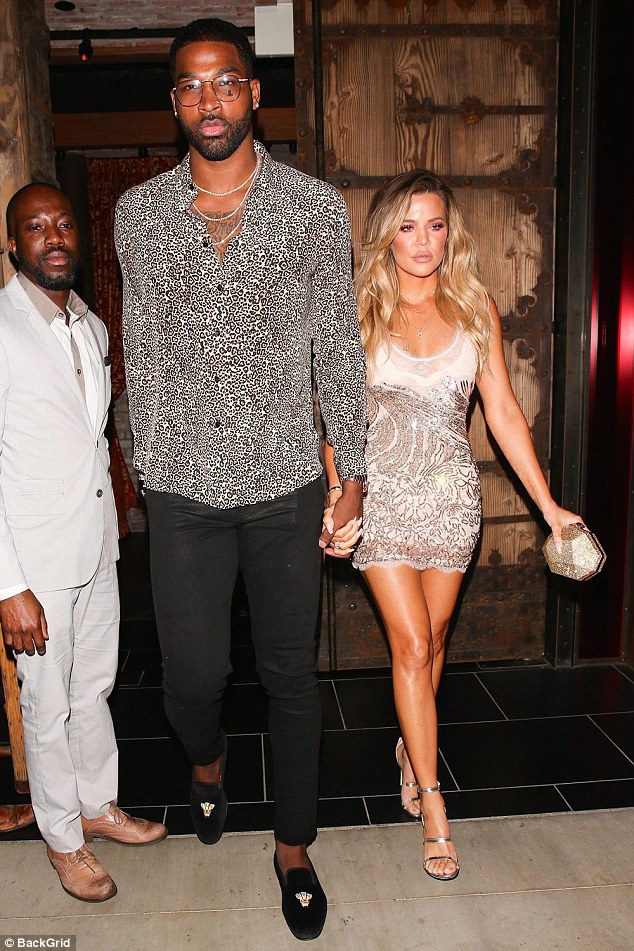 The reality TV star said that her lifestyle has hardly been inhibited at all by her baby daughter. She said: 'What surprises me most about pregnancy is, I think everyone says how hard pregnancy can be, and I think pregnancy has its ups and downs, but I've been very blessed that mine has been pretty much, like, it's been very healthy and I still have a lot of energy and I like to work out. 'I'm very blessed that mine's been a very active pregnancy.'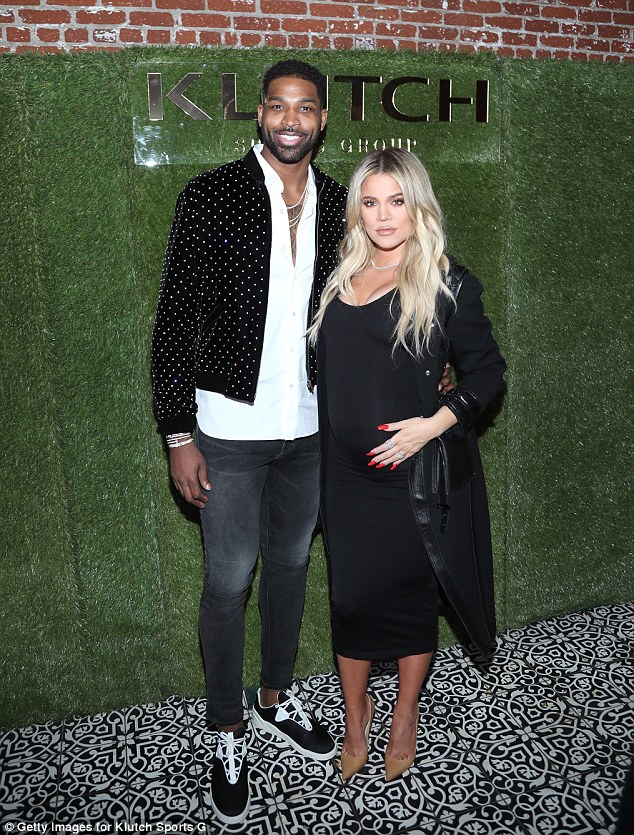 Khloe also admitted to relying on her famous siblings and her mother for parenting advice. She explained: 'The iconic mamas that I look up to are really all in my family. I think my sisters and my mom, my mom having six kids still blows my mind, like, you're crazy, but you're amazing. 'I'm lucky to have so many sisters who are mommies and I just have so many friends and family who have been mommies before myself and, honestly, I love getting advice from everybody.'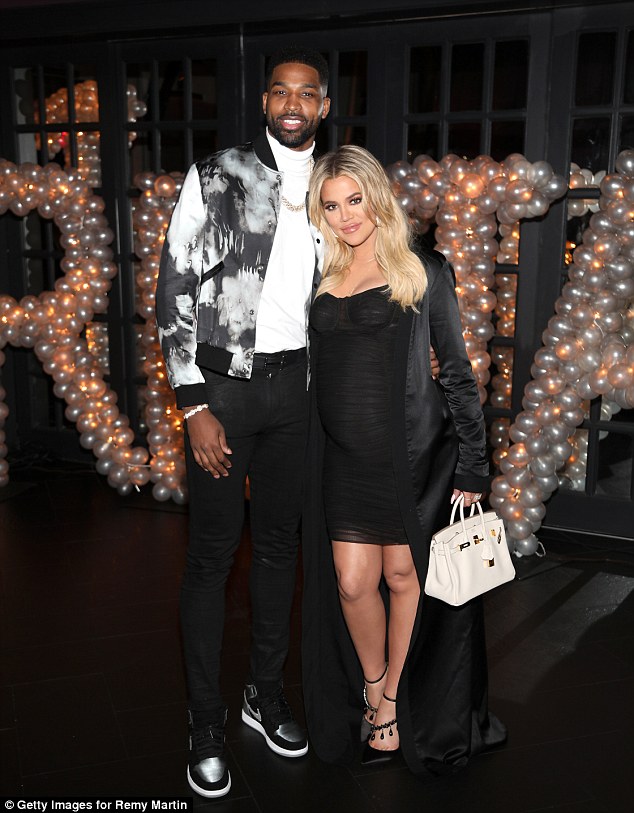 The couple has been almost inseparable throughout her pregnancy.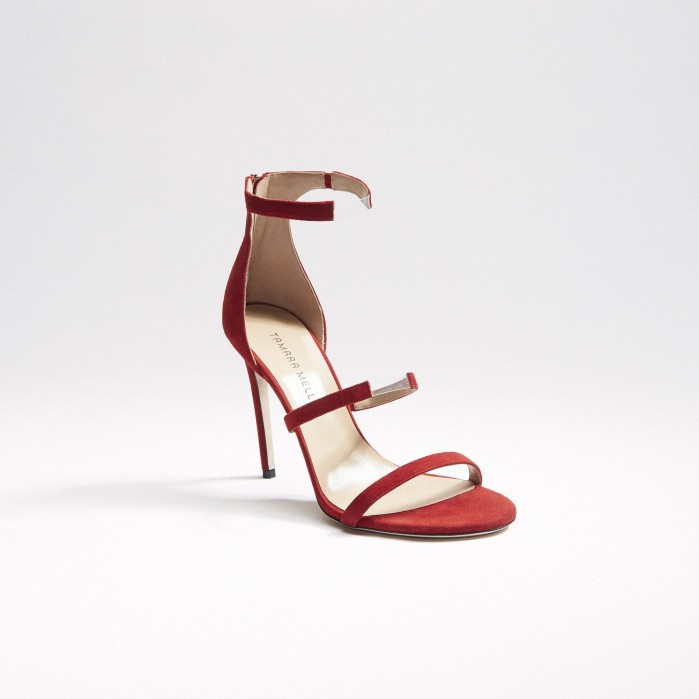 Khloe Kardashian celebrated Valentine's Day in the most perfect way: all glammed up at home with an impressive balloon display and dinner with her beau. But how do you dress when you're enjoying a swanky meal at home with a blossoming baby bump?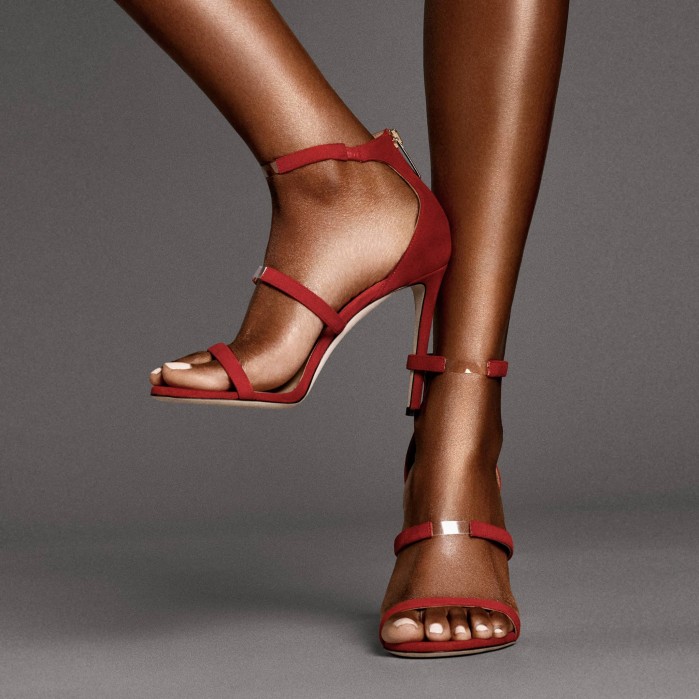 You rock a red mini dress and some Tamara Mellon heels, of course! Khloe opted for a bandeau style mini dress, with plenty of stretch to accommodate that growing bump, and teamed it with a pair of barely-there strappy heels.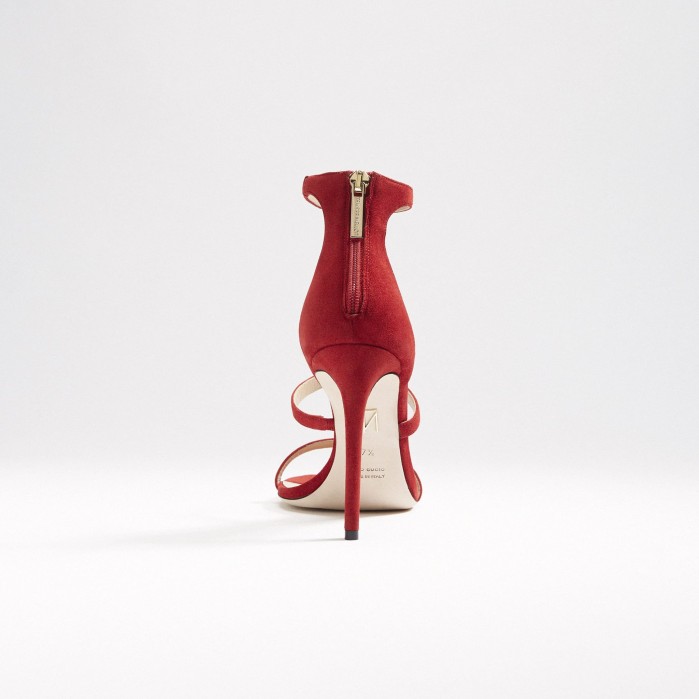 We love the multi-strap design of these shoes and the transparent detailing; perfect for elongating your pins! Make like Khloe and snap up a pair by clicking the link to your right. Alternatively, get the look by checking out similar styles in our carousel below! Simply click to shop now!