Khloe Kardashian was spotted in New York City last Saturday afternoon.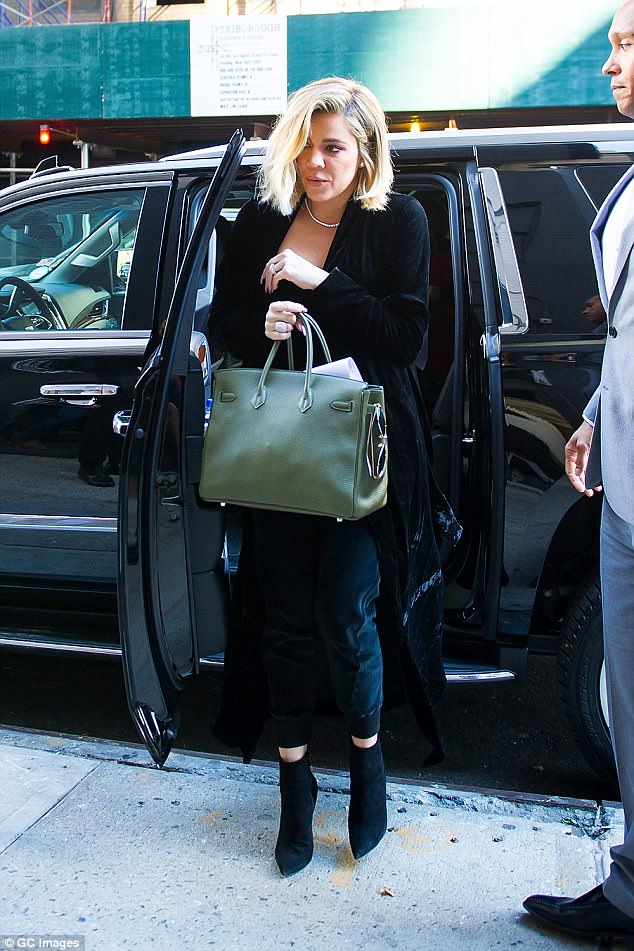 She is always really stylish even if she is pregnant. Now it's seem that it's official and that she can start showing her baby bump. She was spotted while she was getting out the car in a very beautiful outfit. She had a tight black tank top matched with a pair of tight black pants that were hemmed above her ankles. She stayed warm in a long black coat over her tanned and toned arms which nearly swept the pavement. At her feet she had her favourite ankle boots by Christian Louboutin. They are called the So Kate shoes that feature a pointed toe, side zip and ankle lenght cut with the classic red colour sweeping across the bottom. Unfortunately, if you would like to copy Khloe's outfit these boots are sold out. But, you can try to buy some good alternatives. This kind of boots is perfect with pants, skirts and dresses too. You can enrich your wardrobe for this season and the next one too.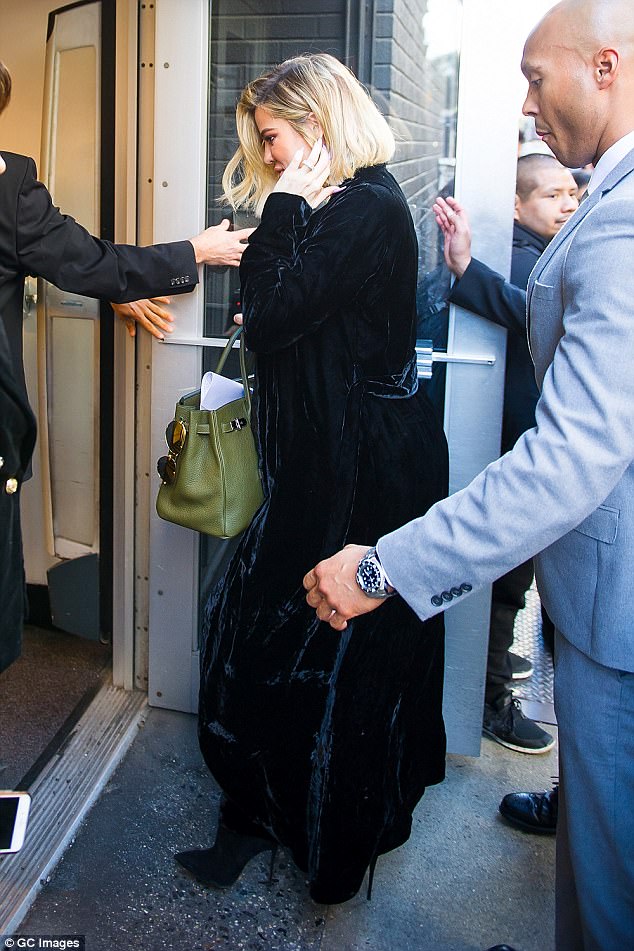 In one hand she had an over-sized green purse that she intentionally put in front of her stomach. Her short blonde hair was worn in tousled waves and at her neck she had a glittering diamond necklace. Khloe Kardashian is really busy promoting her clothing brand in the big apple but when she was stuck in the traffic jam she had some funny instagram pics with a bunny filter and glasses over her face. US Weekly confirmed that she is expecting a baby boy with her boyfriend Tristan Thompson. Someone also added that she is sticking to her fitness regimen. She is doing more cardio and less intensive workouts. And someone else said that the wedding between the two is really close they are just waiting for the right moment. Things are going very well!
Let's copy Khloe's look.