What are your thoughts on mixing floral and leather?
Sartorially speaking, I'm all for combining the most unconventional of textures, colors, prints, and whatnot. However, I believe looking good in such concoctions depend a lot on the pieces you use and your body type.
Take the case of Scandal actress, Kerry Washington, who  attended a Q&A session in New York City on Friday in a leather crop top teamed with a printed floral a-line skirt. She complemented the getup with metallic silver t-strap pumps and kept her hair swept back in a braid.
I'm a big Kerry fan, and I usually love what she puts out for events and press tours, but I couldn't bring myself to like the outfit she put together.
Check out Kerry's photos below, then tell me what you think: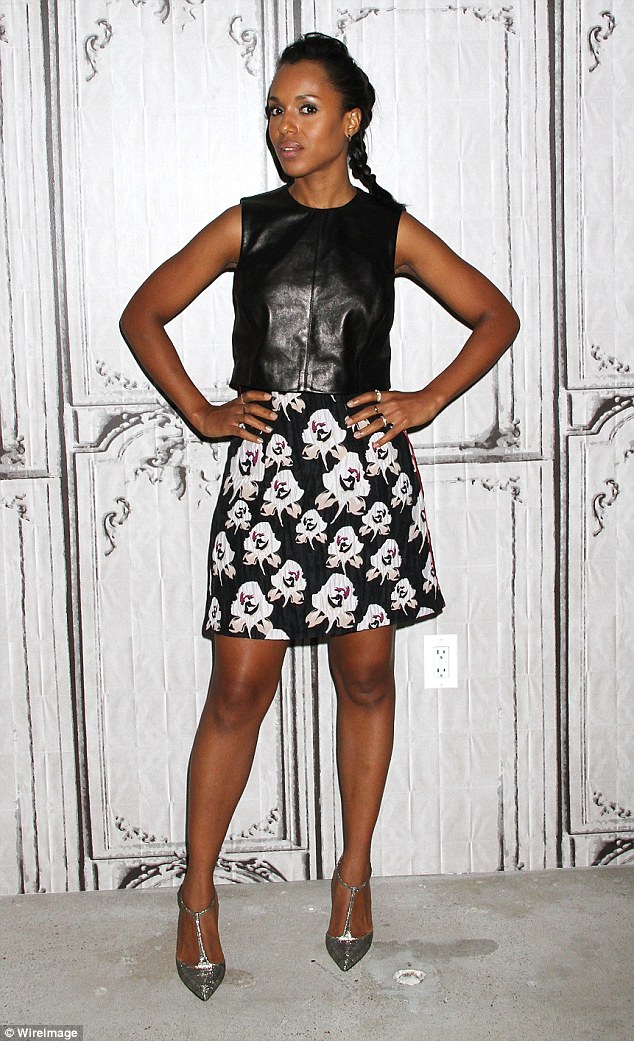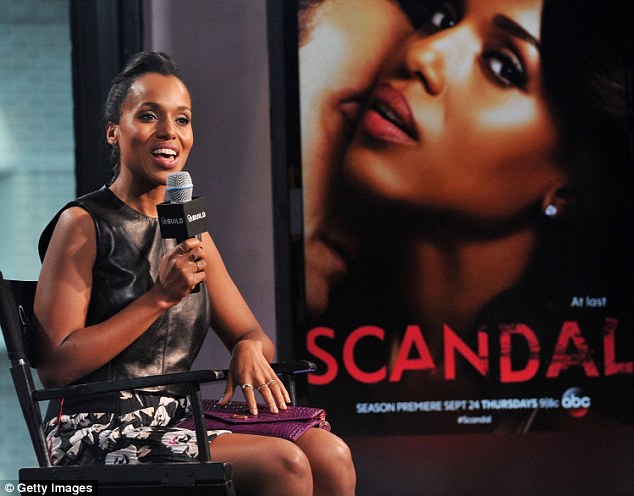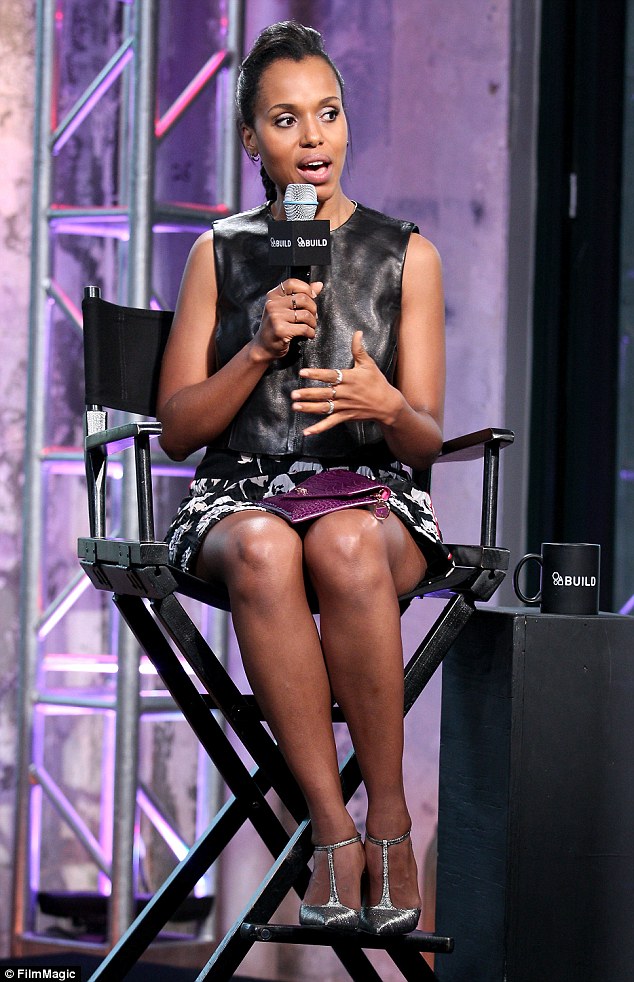 Kerry Washington attends a Q&A session for Scandal in New York City on September 25, 2015
Well, any thoughts? Did Kerry nail the look or fail it? Is it a hit or a miss?
Know what? She doesn't look bad, but she has had better days. If you analyze the outfit, it's the sleeveless silhouette of her top that is the problem. It isn't flattering. Would you agree?
Kerry's printed skirt is from a label called Dorothee, but her leather top is still a mystery. I also couldn't find any details on her metallic silver pumps, but I'm willing to bet they're either from Manolo Blahnik, Jimmy Choo, or Gianvito Rossi. In fact, here's a similar pair in black from the Rossi: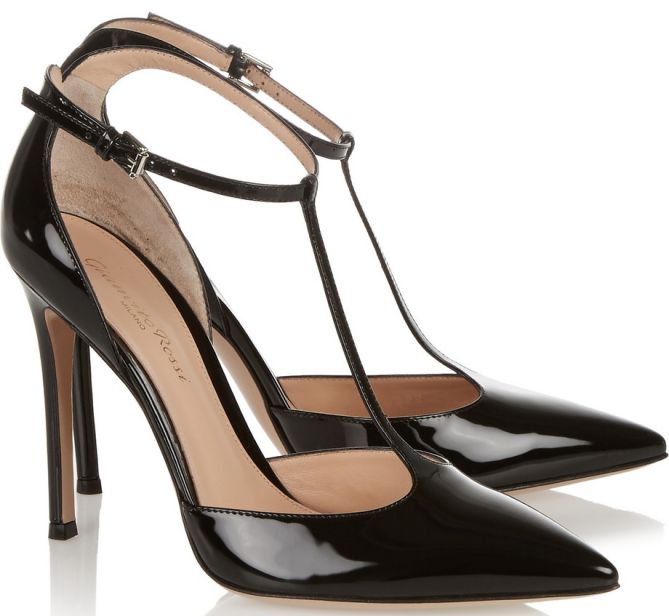 Gianvito Rossi T-Strap Patent Pumps, $840
You can score these patent t-strap pumps online. They retail at $840. For gals who find spending $840 on shoes as ridiculous, you can easily grab the sexy t-strap silhouette (plus a little more) by getting the SJP by Sarah Jessica Parker Carrie pumps instead: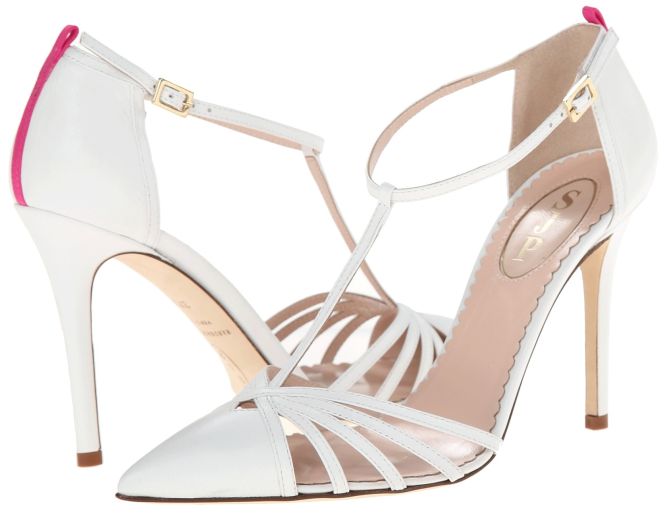 SJP Sarah Jessica Parker Carrie Pumps in White, $355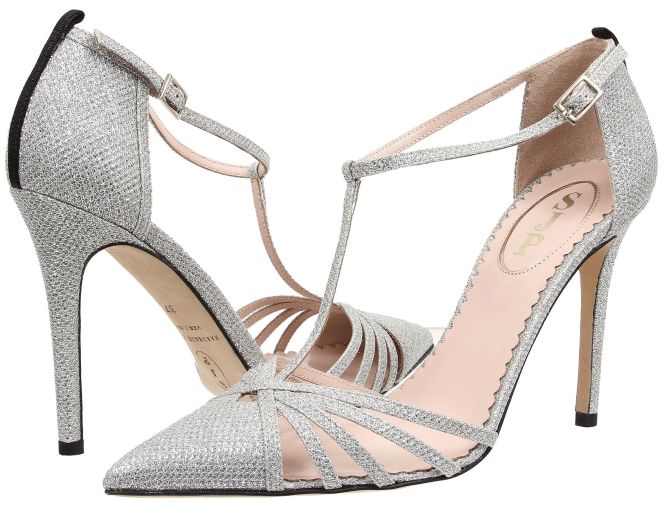 SJP Sarah Jessica Parker Carrie Pumps in Silver Glitter, $375