She shot to fame in the teen drama series, Felicity, and from then on, she was never forgotten. I'm talking about actress Keri Russell, who has appeared in countless films and TV shows since that breakout role in 1998.
The one thing I really admire about her, though, is her ageless beauty. For some reason, Keri looks like she has not aged since 1998. Sure, you see a wrinkle or two on her face, but other than those tiny flaws, she still looks like the young 'Felicity Porter' we fell in love with.
Speaking of which, Keri was recently spotted shopping in New York City's West Village. For the session of retail therapy, the star decked herself in a printed shirtdress and a pair of ankle-strap sandals, then teamed the combination with a hat, some eyewear, and a slouchy tote. The look was easy and effortlessly chic, and I couldn't help but give it a thumbs up.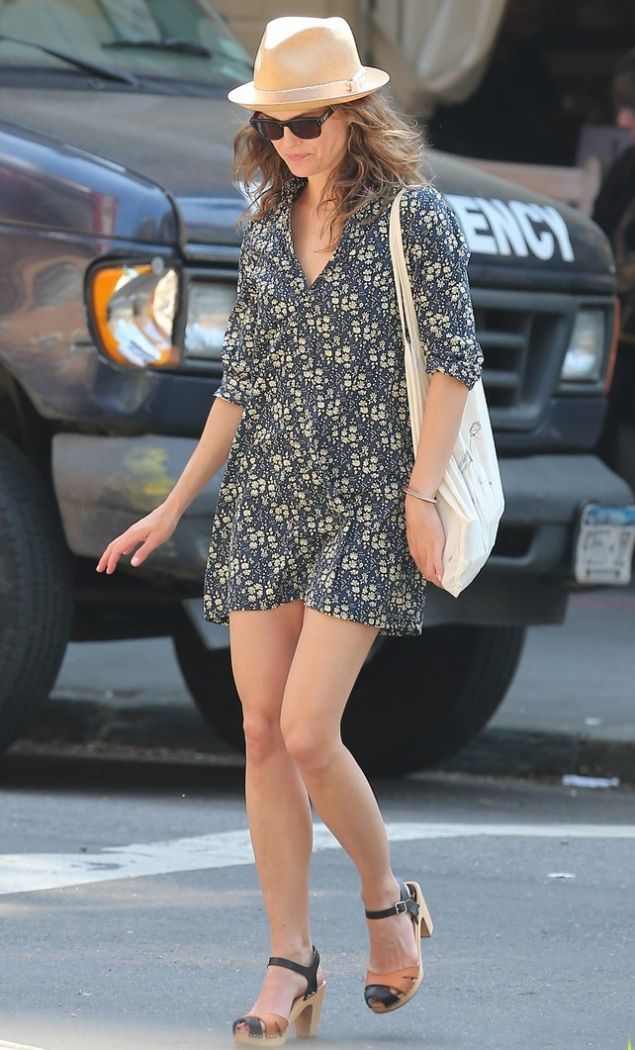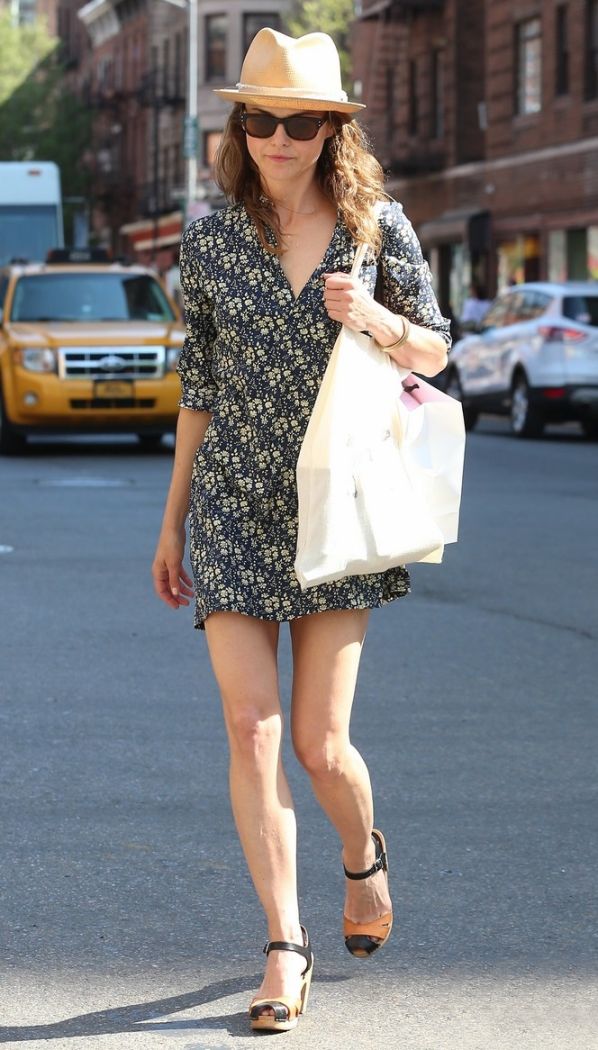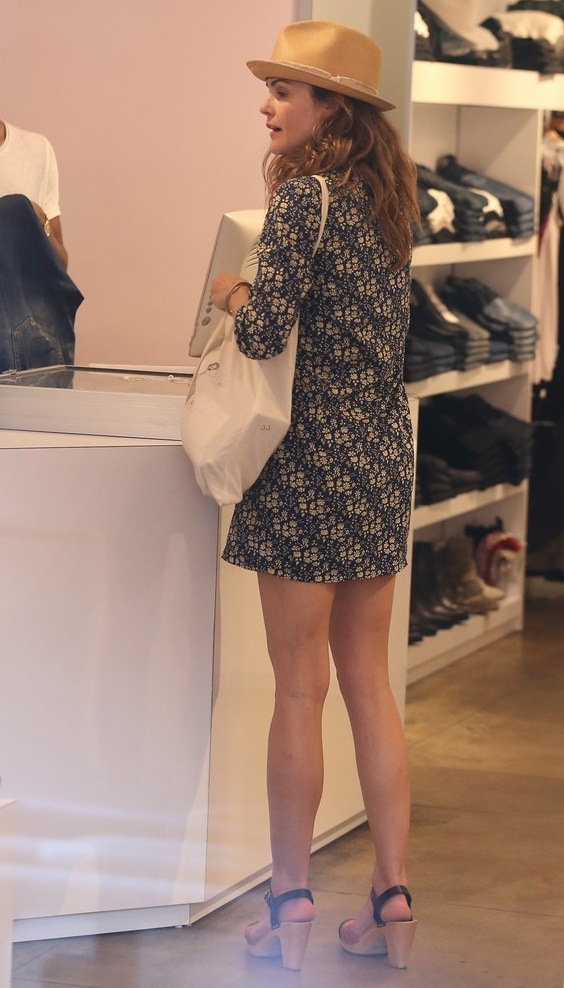 Keri Russell enjoys some retail therapy in New York City's West Village on May 8, 2015
Don't you just want to copy her outfit?
It looks so fresh and spring-appropriate. The shirtdress is cute and the hat looks cool, but the sandals aren't exactly sexy or sophisticated. However, there's something rustic and cute about the pair. They go well with her dress, and I have no doubt they'll work great with shorts and jeans too. I also have a feeling they're insanely comfortable.
No details were released on the pair, but it was easy to figure out who made Keri's shoes — Swedish Hasbeens. The sandals are called "Suzanne", a style detailed with two-tone cutout straps, buckled ankle straps, and chunky wooden platforms and heels.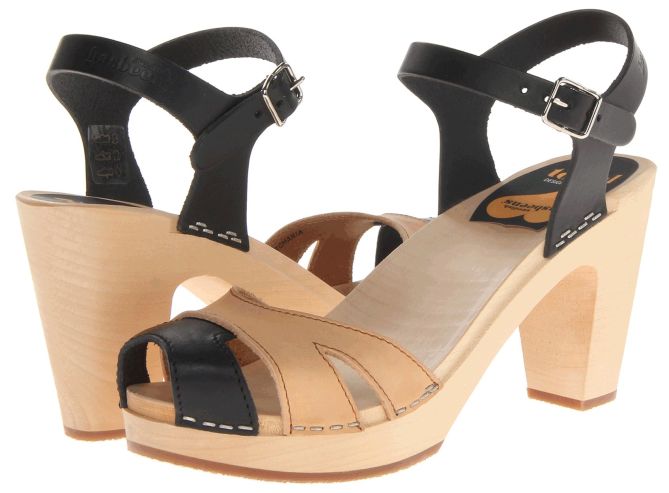 Swedish Hasbeens Suzanne Sandals, $269
If you fancy Keri's whole look, simply grab a short printed shirtdress and the Suzanne sandals from Swedish Hasbeens, then cap off the combo with a hat, some dark eyewear, and a large slouchy tote. Voila! You're all set!