Earlier on, I talked about how pretty Khloe Kardashian looks with super straight hair. I also promised I'd write about the shoes Kendall wore to the Clippers versus Mavericks game that she watched with sister Khloe. Here's one more look at the pair.
They're dainty lace-up sandals, and I like how she teamed the shoes with leather leggings and a silk blouse. Add the leather jacket, lace hood, and red lips to the equation, and you basically get one very stylish looking brunette.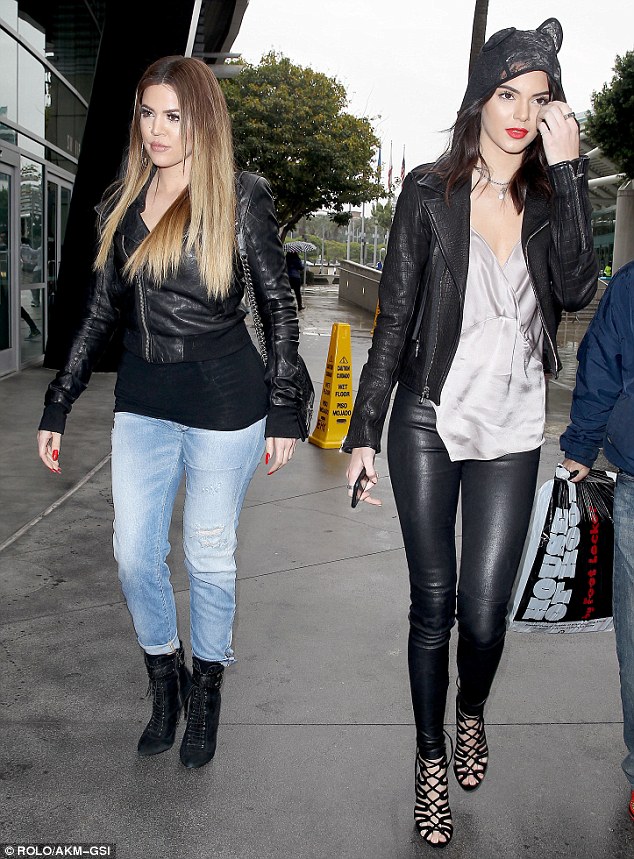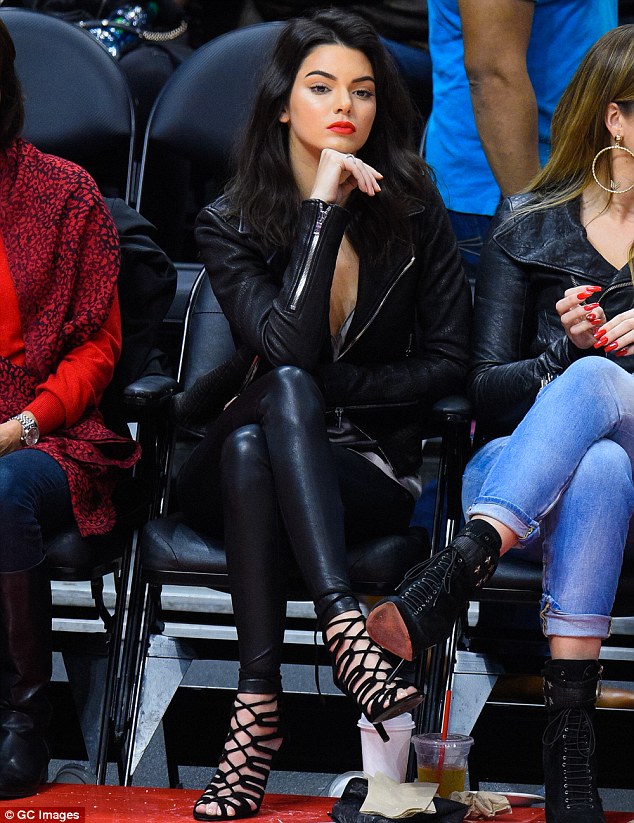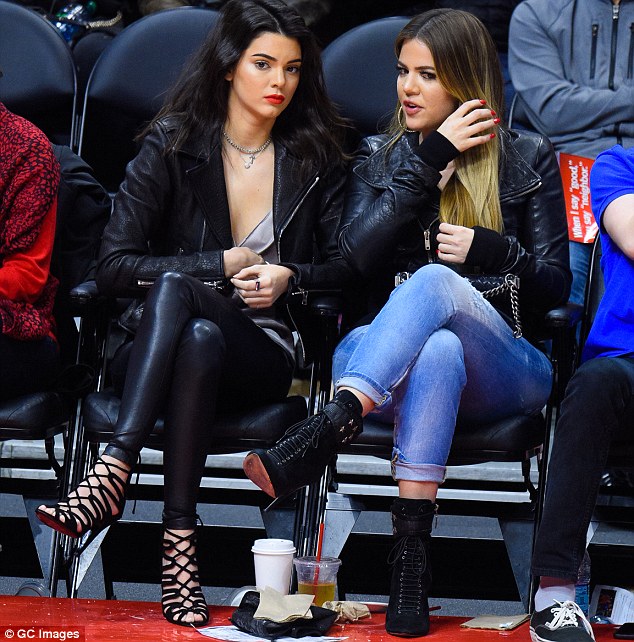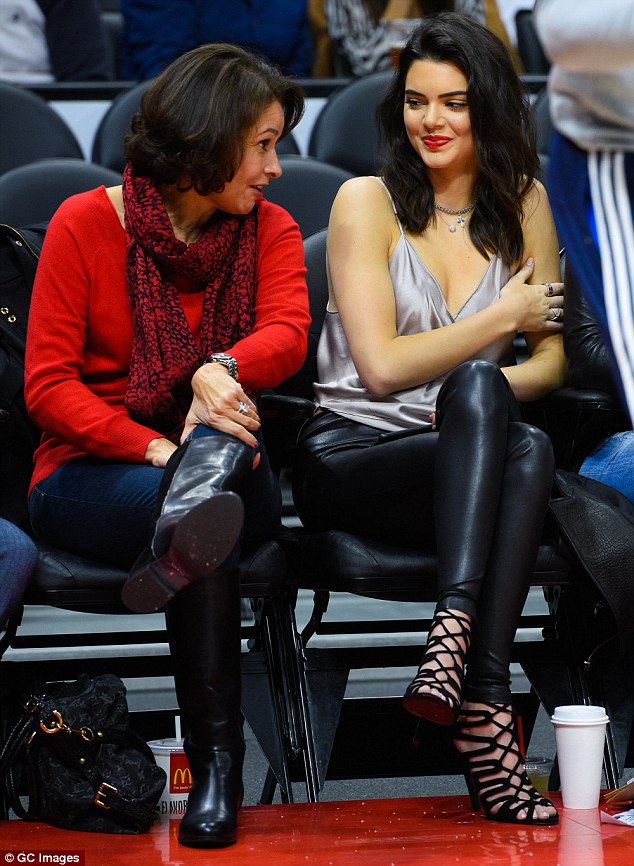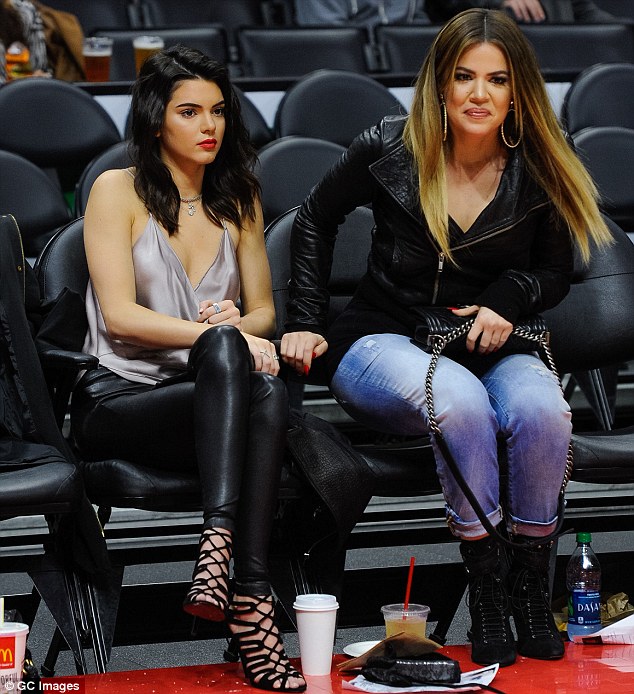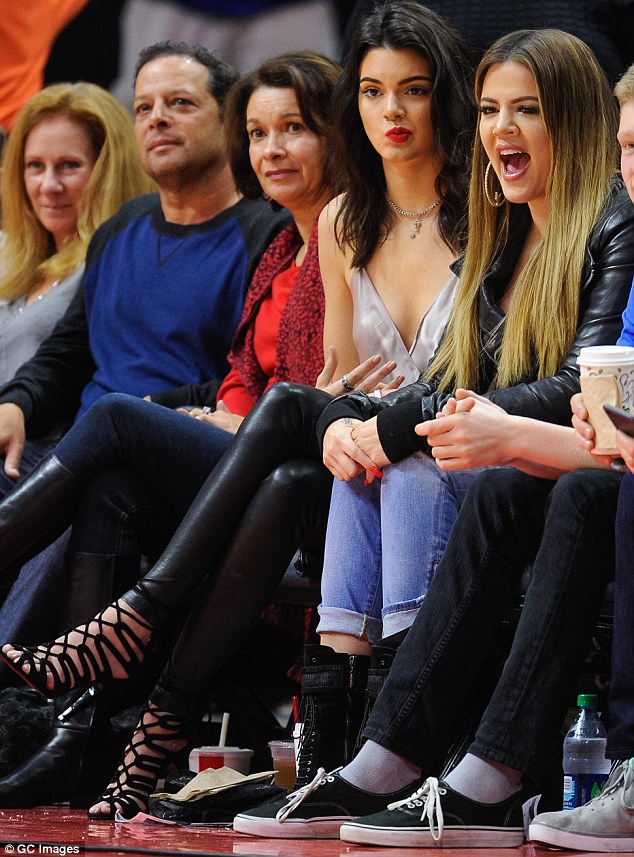 Kendall Jenner sports red lip color, leather leggings, and lace-up sandals as she watched the Clippers versus Mavericks game on January 10, 2015
Can't deny it people. She looks attractive and she looks fabulous in these photos. Would you agree?
And then, of course, her lace-up heels look really fancy — another detail that will make you even more envious of the up-and-coming model. No doubt about it, the shoes are gorgeous. They elevated her courtside getup several notches up.
Sadly, I don't have any information on the pair. No official deetz have surfaced as of yet either. However, allow me to leave you with something similar, in case you find yourself craving for a pair of lace-up sandals. I must warn you, though. This pair from Gianvito Rossi is quite expensive at $995. Think it's worth it?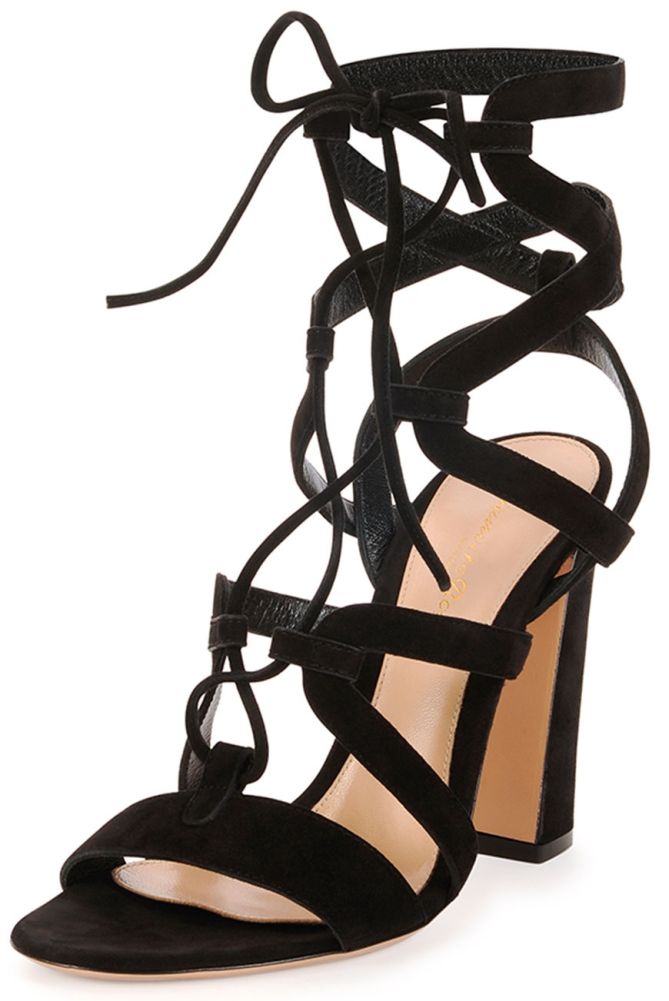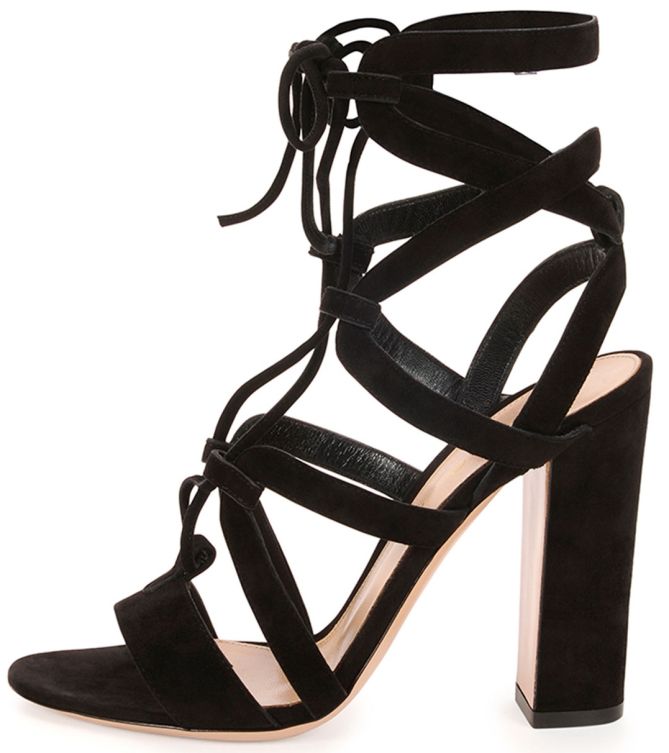 Gianvito Rossi Lace Up Sandals, $995