It's already warm and sunny in Los Angeles, but that sure didn't stop Kendall Jenner from sporting a chunky sweater for a lunch date. The leggy brunette simply ignored the rising temp as she met fellow model, Gigi Hadid, in Hollywood.
For the outing, Kendall teamed her chunky pullover with a pink midi pencil skirt and a pair of two-tone lace-up ankle boots. Other finishing touches included a Saint Laurent mini bag adorned with a Fendi Karlito key holder. Her makeup was natural and flawless, and she barely wore any jewelry — which was just as well, really, because a fully painted face would have made her look overdone for the day.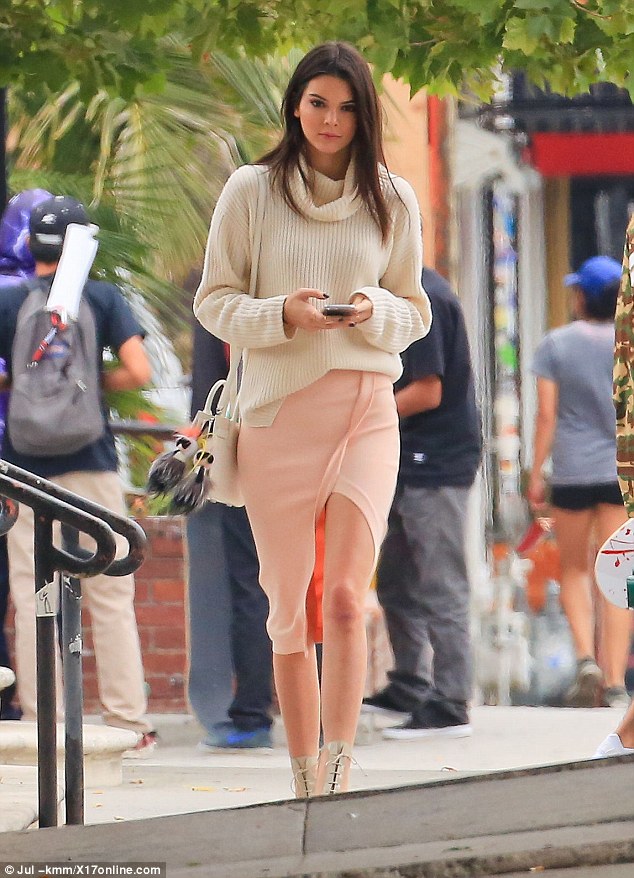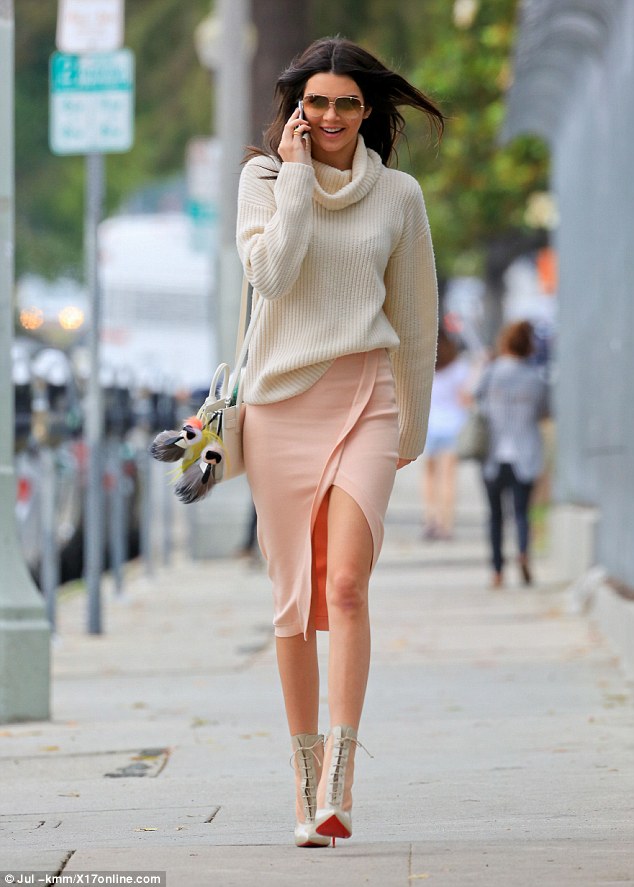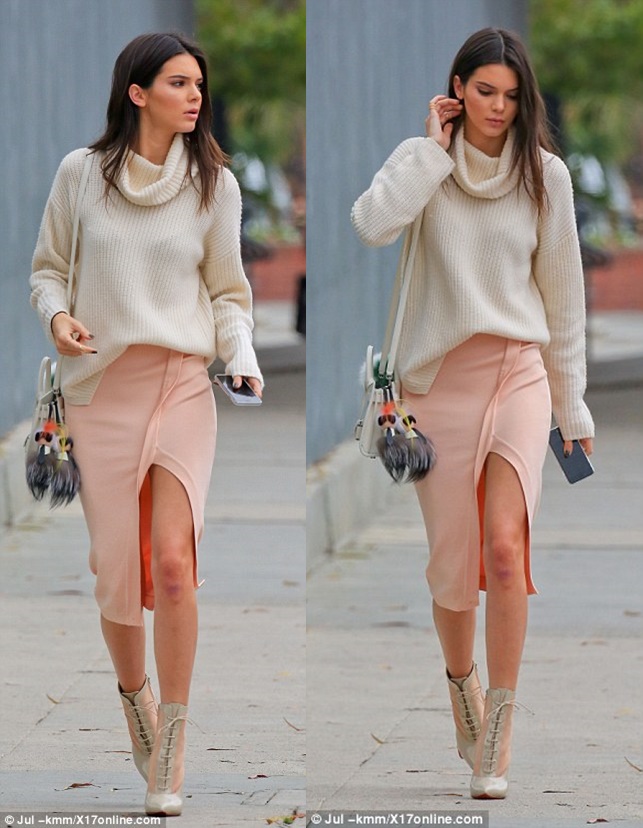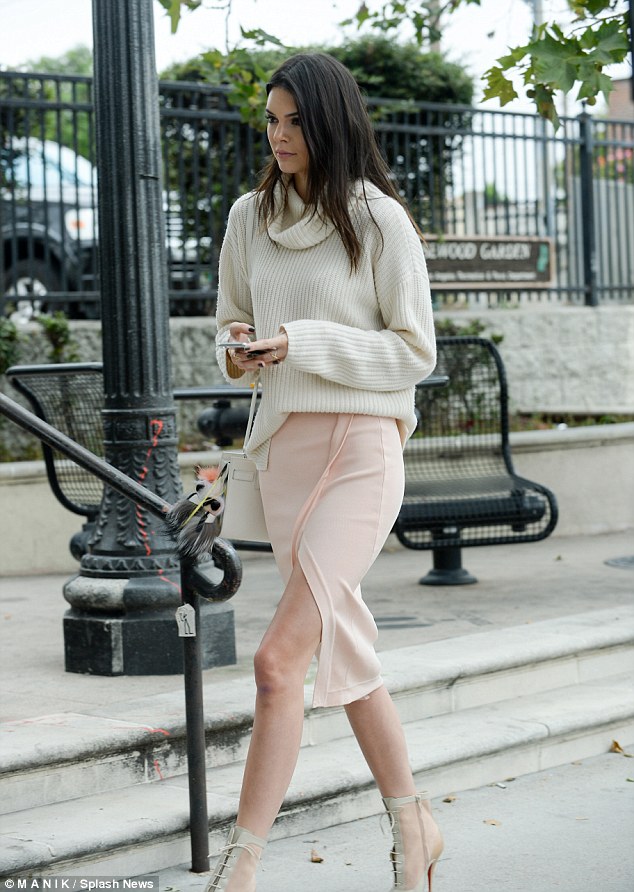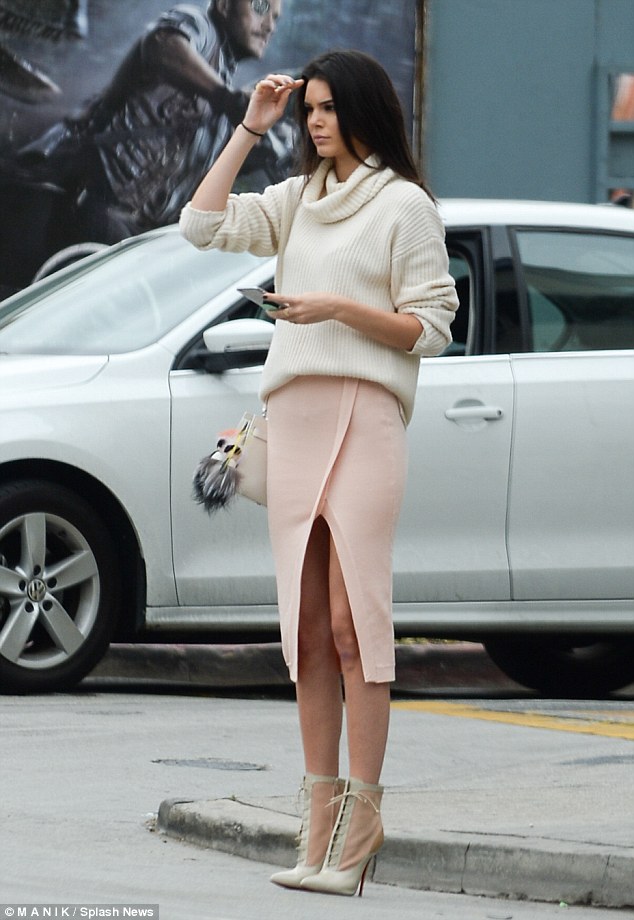 Kendall Jenner ignores the warm weather and dons a wool sweater for a lunch date with Gigi Hadid in Hollywood, June 13, 2015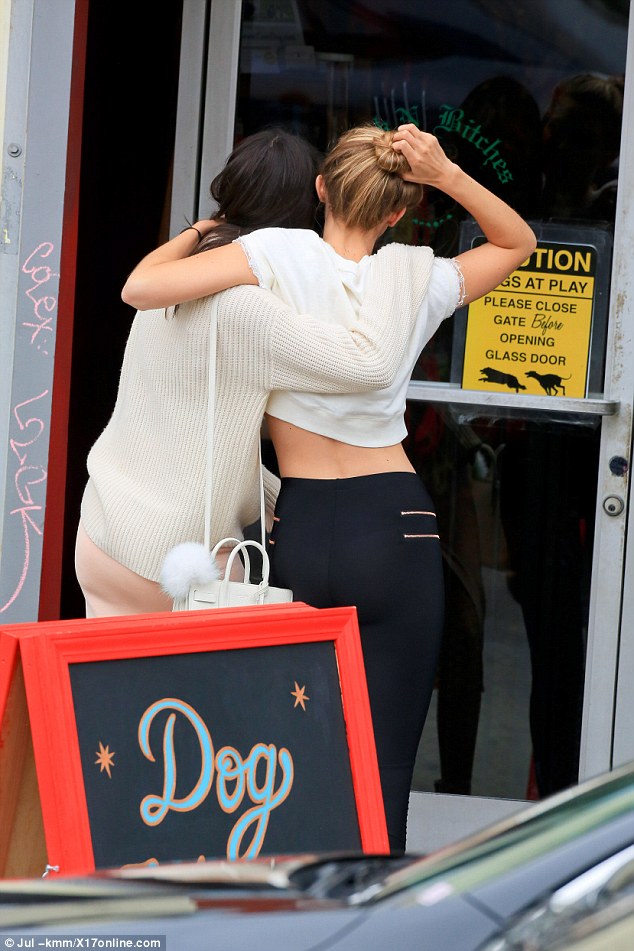 The two models head over to lunch at Canter's Deli in Hollywood
True, she may have put on that outfit for fashion's sake, but we all can't deny that she looks good in it. Would you agree?
I personally think she looks elegant and chic in the getup. I love how she mixed pastel pink and cream separates to create something that is so light and easy on the eyes.
Kendall's skirt is from Torn by Ronny Kobo, while her sunnies are from Dita. The Saint Laurent mini bag can be had over here, while her chunky sweater — which is from Theory — is on sale over here.
No details have been released on the pink boots, but judging from the red bottoms, they're by Louboutin. As to which style, that I've yet to figure out. However, they look very similar to the "Mado" booties, a pair from several seasons ago: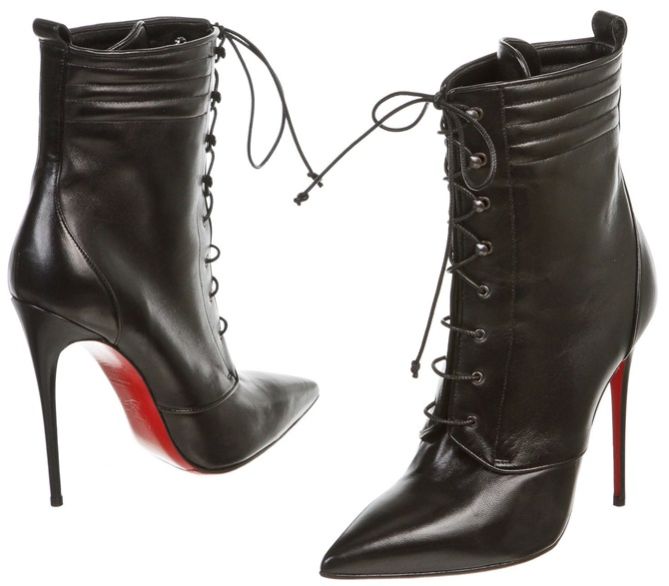 Christian Louboutin Mado Booties, sold out
Below are lace-less red-bottom boots from Louboutin that you may consider if you're after the sleek and pointed silhouette of Kendall's shoes. Both will cost you between $1000 and $1400: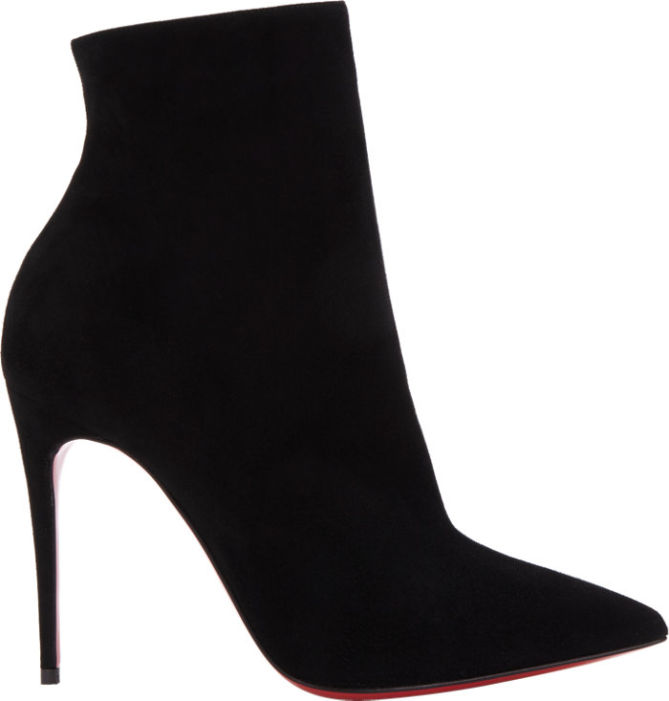 Christian Louboutin So Kate Booties, $1095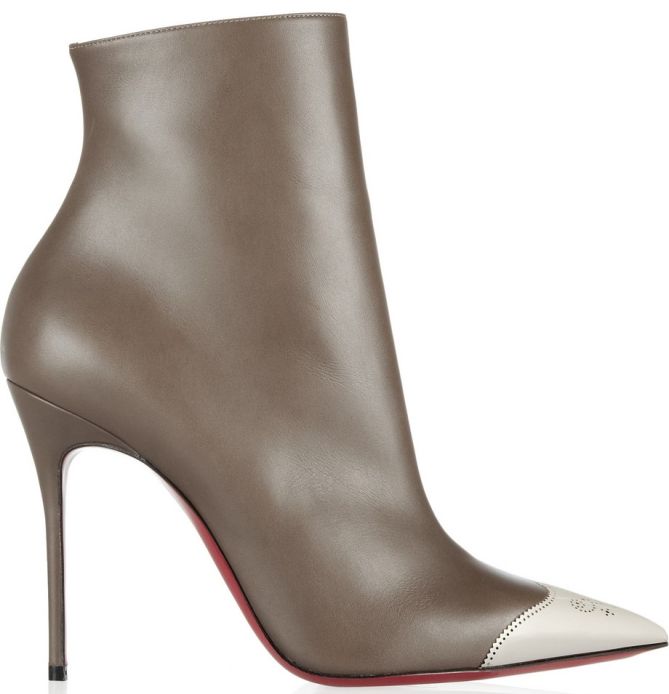 Christian Louboutin Calamijane Booties, $1345
If you want to steal Kendall's style, but don't wish to spend a ridiculous amount of money, simply grab this $26 gray ribbed skirt and patterned sweater, then cap off the combo with the booties from Joie below. No, you're not going to look exactly like Kendall, but the idea is there.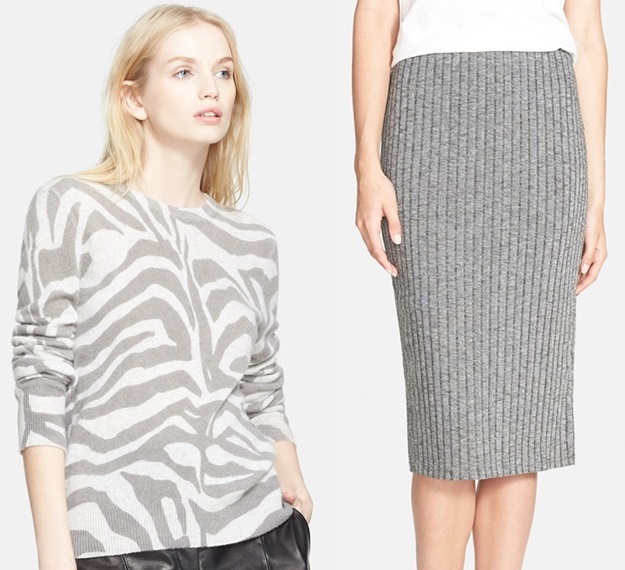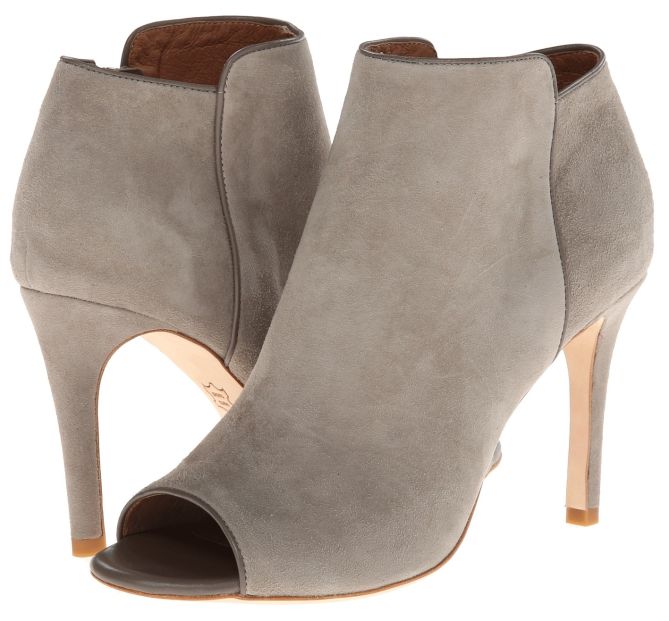 Joie Gwen Booties in Fog, $315