Models have a way of looking good even with the simplest and most casual of pieces. Even in t-shirt, jeans, and classic footwear, they can look sexy as hell.
Take for example, the outfit Kendall Jenner wore on Tuesday. The model was spotted running errands in West Hollywood, and what she put out for the day certainly wasn't special. However, she looked amazing in the getup, hence, this post.
Kendall decked herself in super tight skinny jeans and a black tank top for the activity. She then capped off the combo with white sneakers and dark sunglasses. The only elaborate — if you can call it that — accessory she had was a studded belt. That's it. It was an understated and monochromatic attire, but she looked amazing.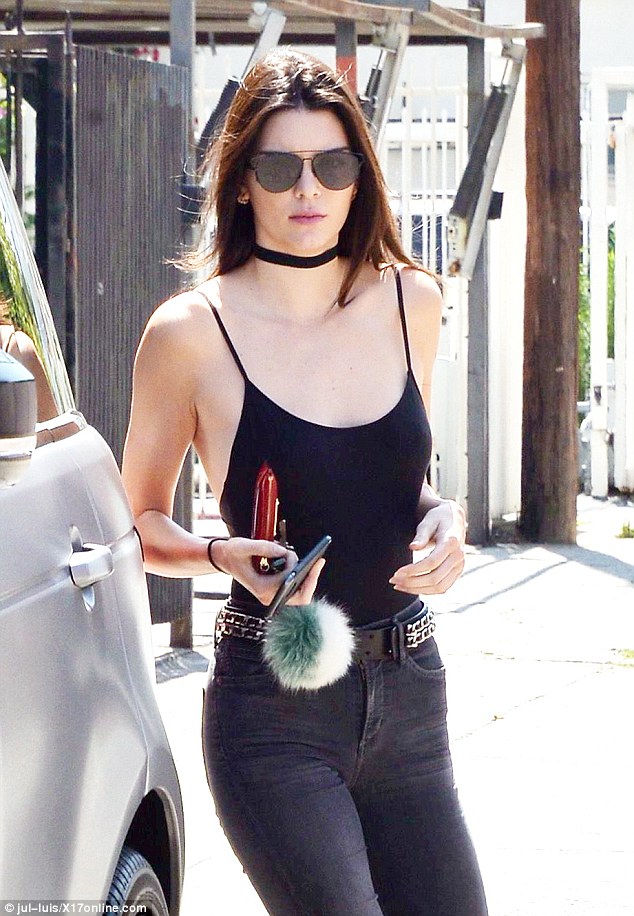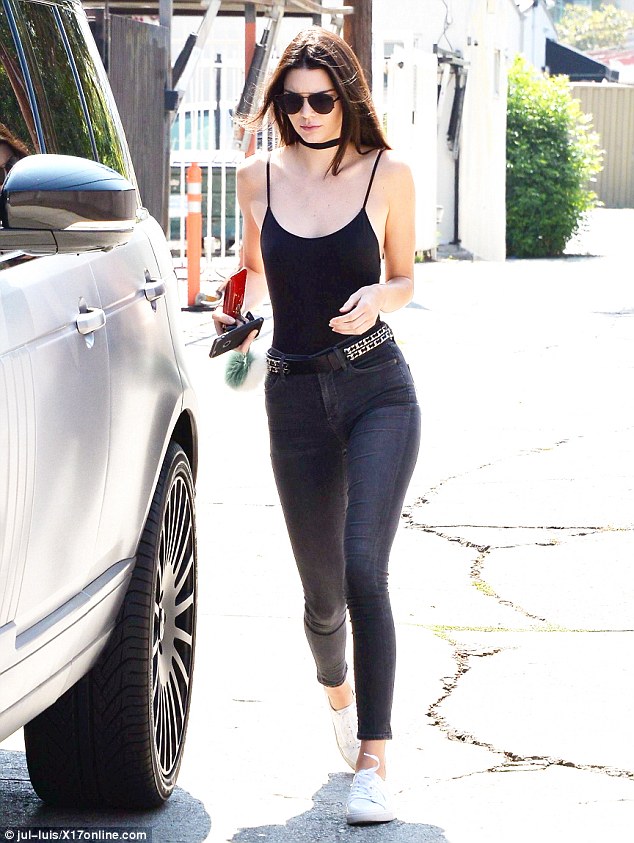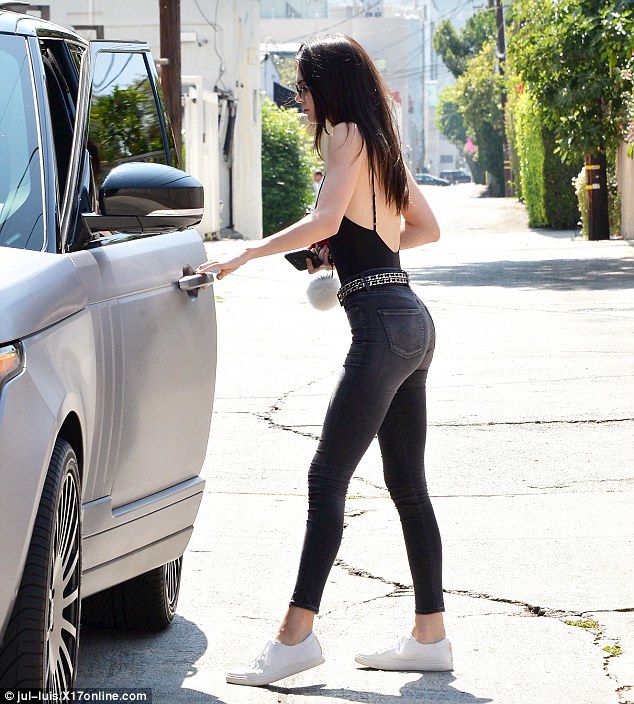 Kendall Jenner runs errands in West Hollywood on June 7, 2016
On a regular body, I'm not sure if this outfit will have the same impact. Kendall looks fantastic because she has the face and figure for it. Would you agree?
If you want Kendall's model-off-duty style, you can easily copy it with your best-fitting skinny jeans and black tank top. Complement the mix with a black choker, dark sunnies, and white  sneakers, and you're practically set!
Kendall's white kicks are from Kenneth Cole. They're the "Cam", a very timeless-looking pair with gold panels on the center back. Here's a look: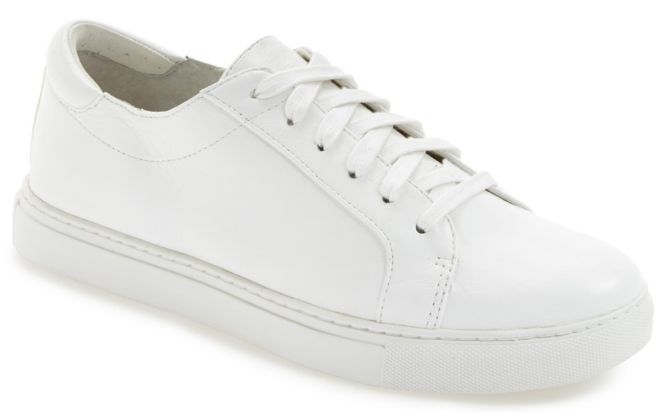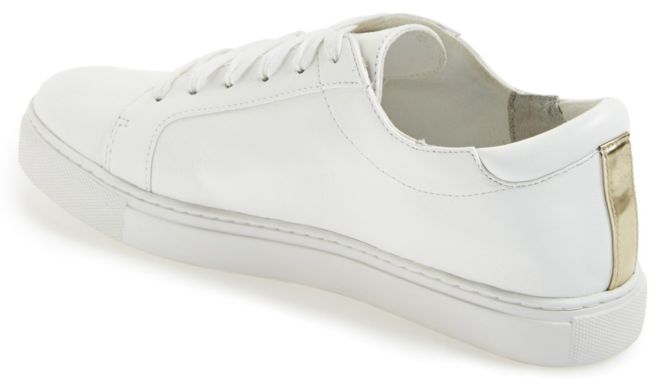 Kenneth Cole Cam Sneakers, sold out
The Cam are sold out, but you're free to try the Kenneth Cole "Double Knot" sneakers, if you like. They don't have the gold details on the back, though. Also, another option, albeit more expensive, would be the "Gemma" from Frye:
Kenneth Cole Double Knot Sneakers, $87 (was $145)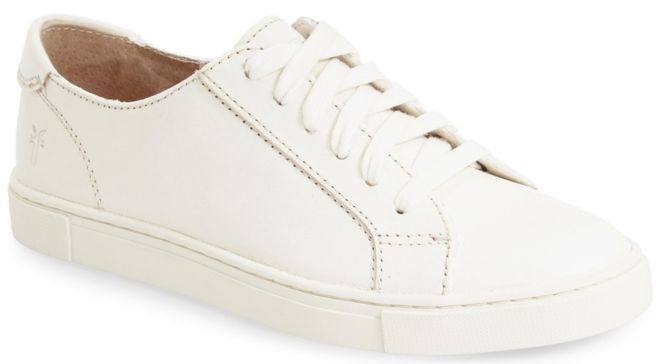 Frye Gemma Sneakers, $178
By the way, for those crushing on Kendall's oversized eyewear, they're from Elizabeth and James. You can find them over at Shopbop.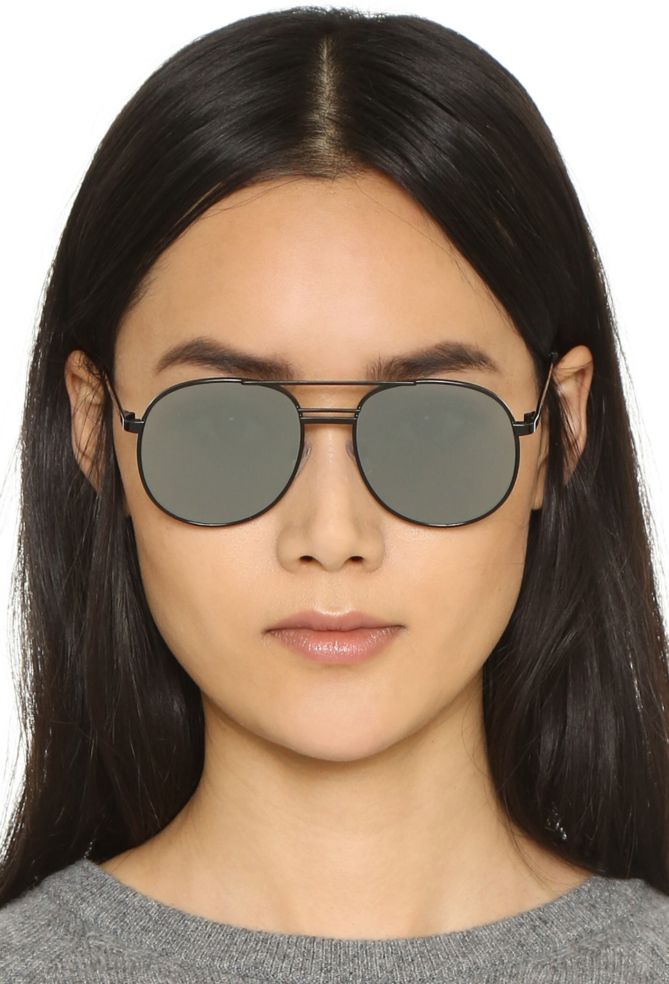 Elizabeth and James Watts Flat Lens Sunglasses, $195