Strappy knee-high sandals will always be intimidating to wear. If you had a pair, how would you style it?
In case you're out of ideas, try this look from Kendall. The reality-TV-star-turned-supermodel created quite a statement as she hit The Nice Guy restaurant in West Hollywood over the weekend. She wore thigh-grazing strappy sandals from Sophia Webster with a fitted textured skirt detailed with side slits to reveal her mile-long legs. Kendall also used the combo with a simple sleeveless top and a furry purse from Givenchy. The look was simple and clean, but perfectly cool and chic — just the kind you can rock with no issues.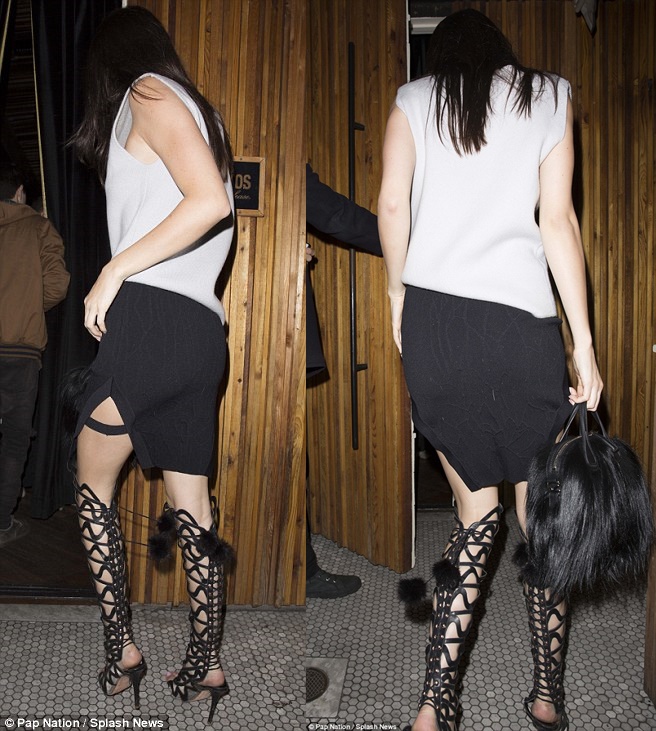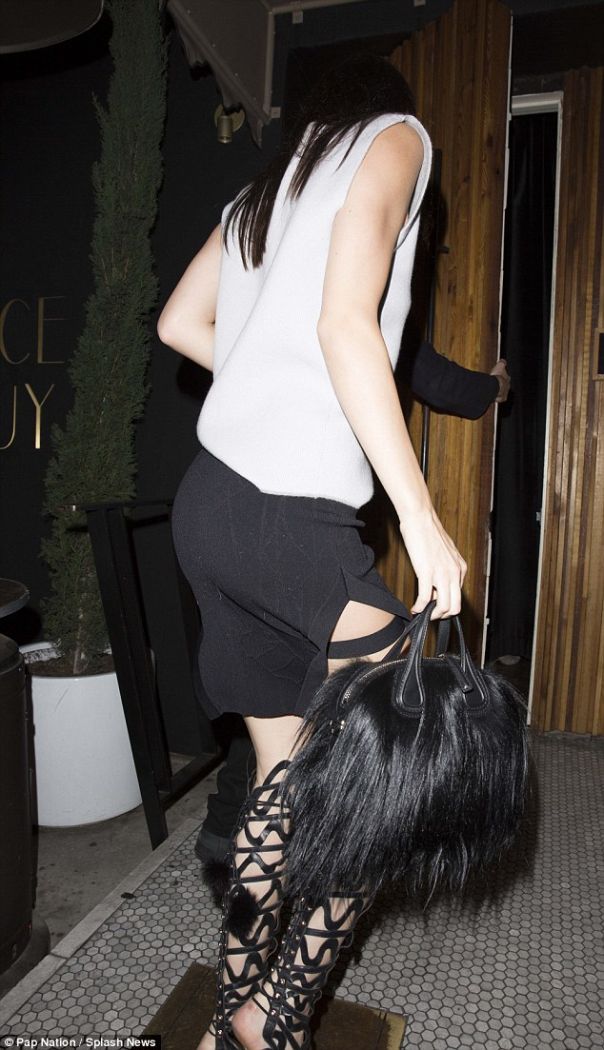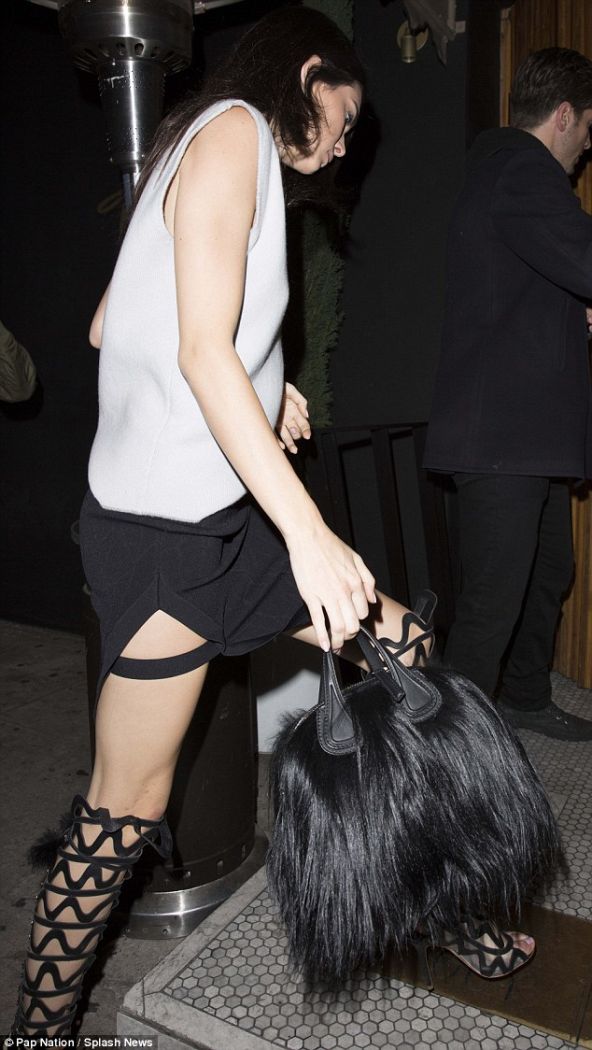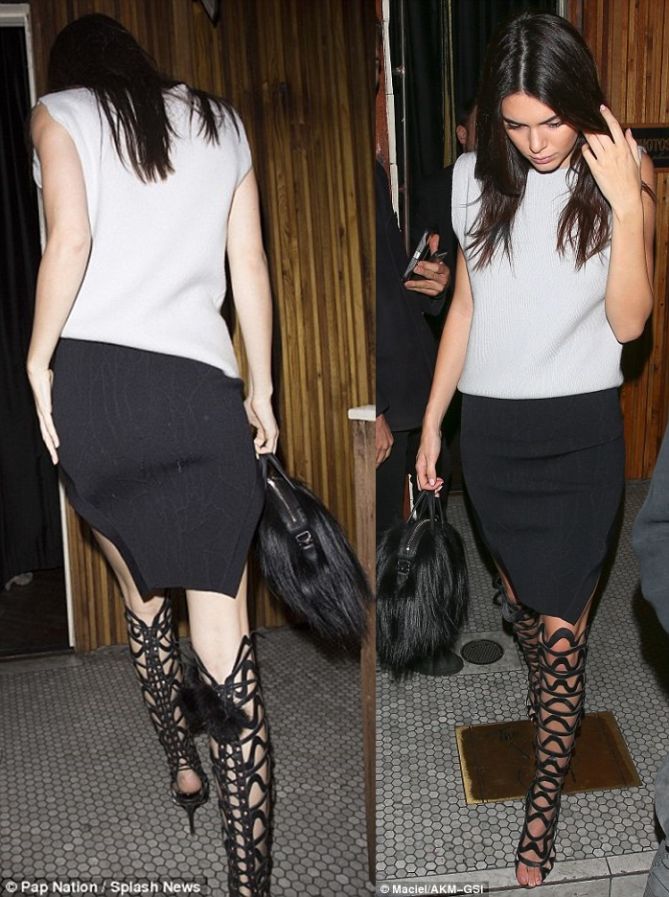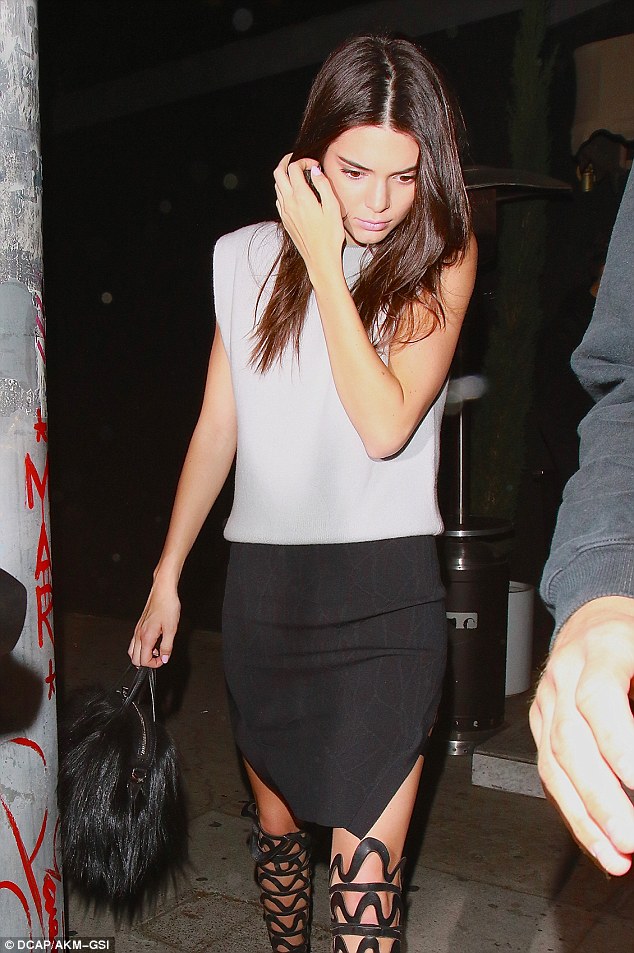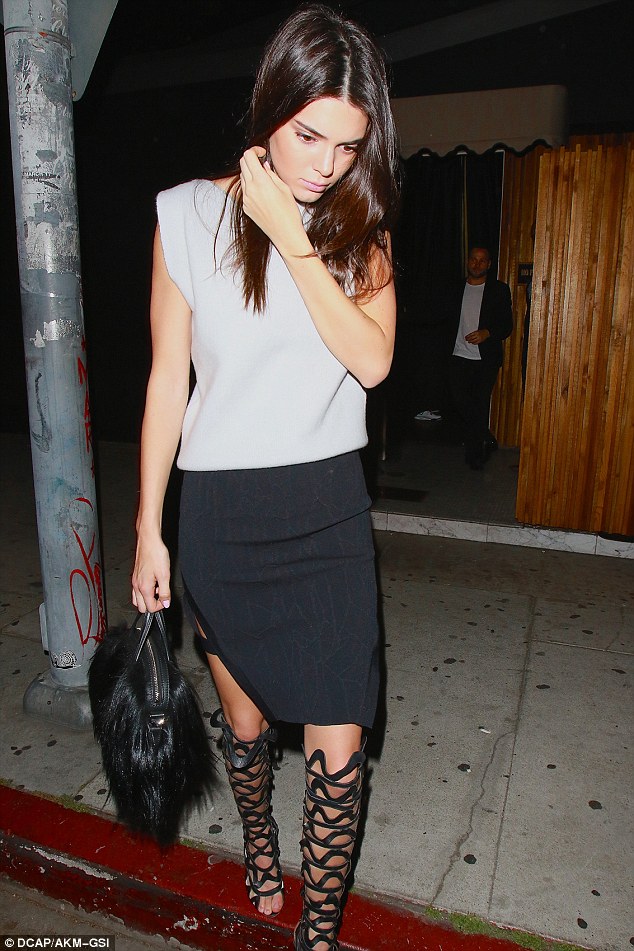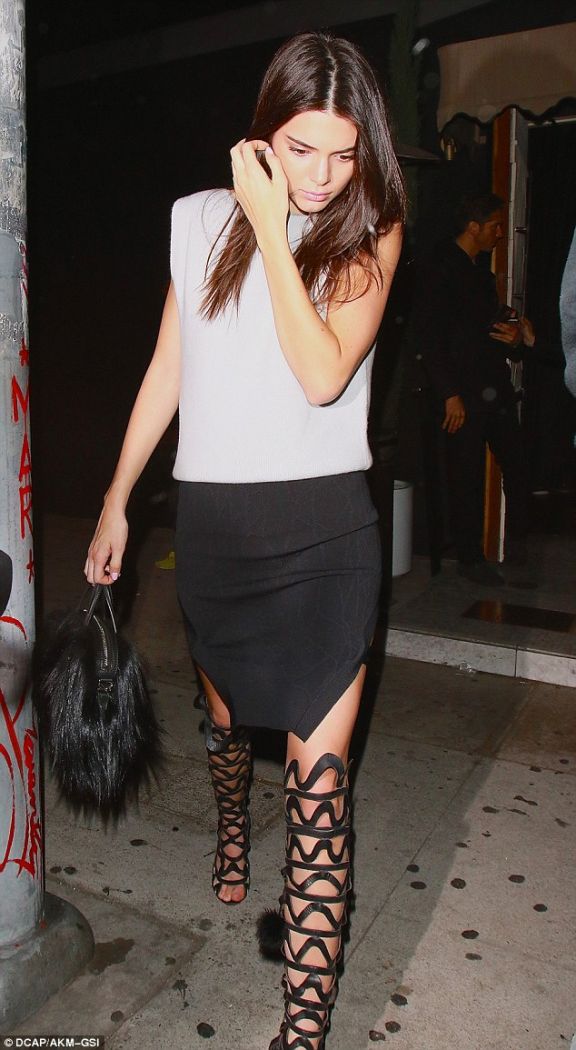 Kendall heads into The Nice Guy restaurant in West Hollywood on April 2, 2016 
What are your thoughts on Kendall's attire? Will you wear it?
Kendall's textured skirt is from Jonathan Simkhai. It isn't available online, but you can try this piece from the designer if you fancy the silhouette: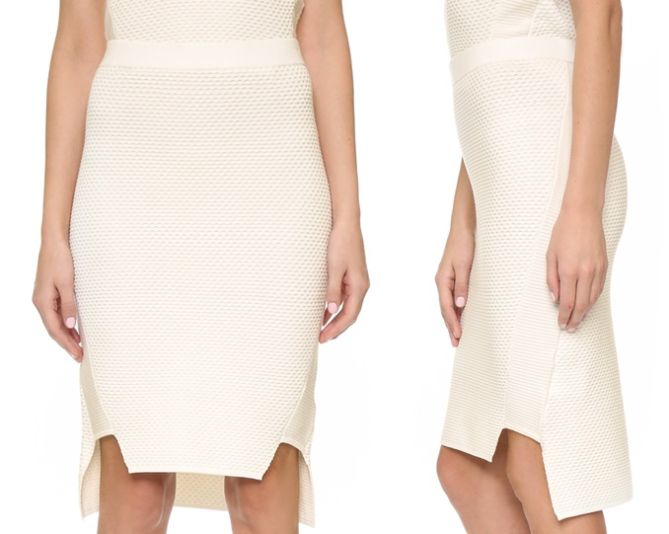 Jonathan Simkhai Tread Knit High Low Skirt, $350
Kendall's furry bag is the Givenchy Micro Nightingale, though it's quite hard to tell because of all the hair. Minus the fur, the new Micro Nightingale looks like this: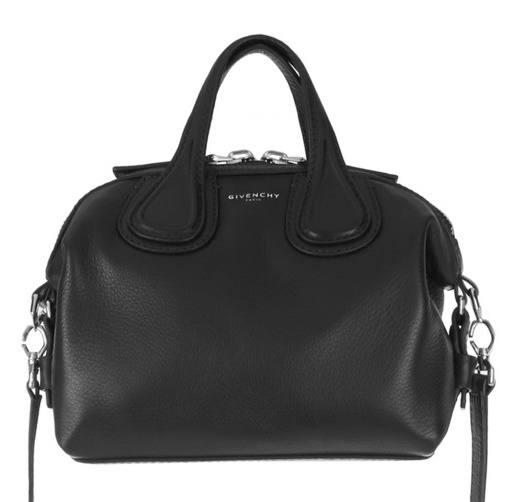 Givenchy Micro Nightingale Bag in Black Leather, $1790
In terms of footwear, on Kendall are the suede "Mila" knee high sandals. Curved and horizontal straps make up the 21-inch-tall shafts that close with lace-up leather ties on the back. They also feature 4.5-inch-tall heels so they are quite tall: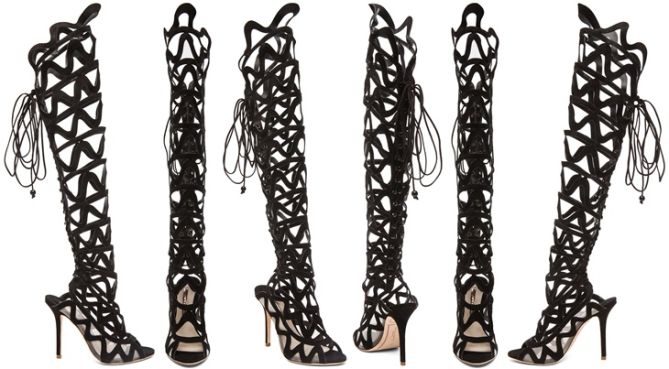 Sophia Webster Mila Knee-High Strappy Sandals, $2250
But like I always say, you don't need to spend so much money on designer pieces to get Kendall's look, or any celebrity look for that matter. For starters, you can try these super affordable alternatives from ASOS instead: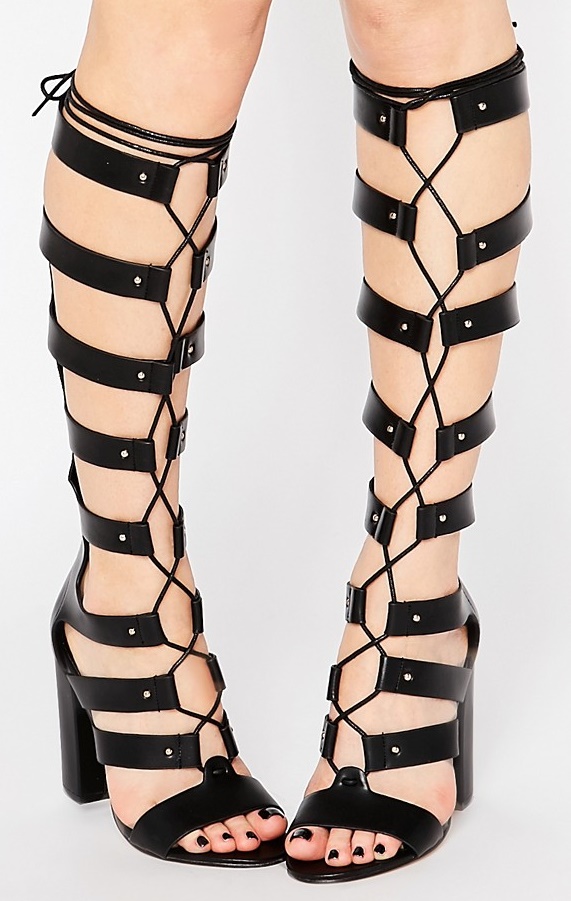 Truffle Collection Vela Gladiator Knee High Sandals, $72 (was $112)