Strappy gladiator sandals that reach the knees or thighs are not only statement-making and attention-hungry, but they're also very tricky to pull off. Personally, I'd style them with simple short solid black dresses because that's the easiest and most fail-safe combination you can put together.
Of course, there are a plethora of ways you can rock strappy knee-high sandals, but you just have to make sure you don't go overboard. One look worth trying is the mix Kendall put together while in Los Angeles with big sis Khloe yesterday.
Kendall wore her strappy cutout knee-high sandals with skimpy denim shorts and a white crop top. Nothing fancy, right? But she topped off the combo with an elegant black coat, a fur-trimmed shoulder bag, and a neat updo. The outcome was tres chic. Pure and simple. It was casual yet elegant, and sexy yet sophisticated.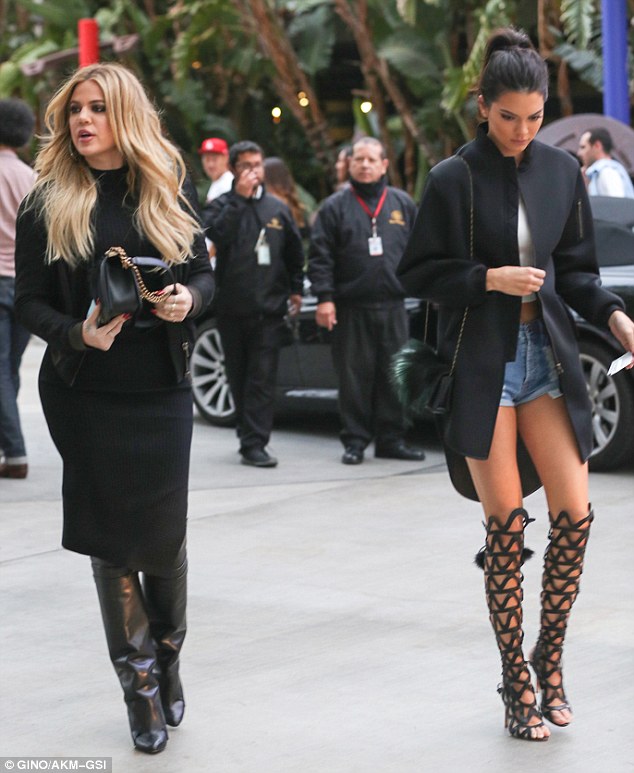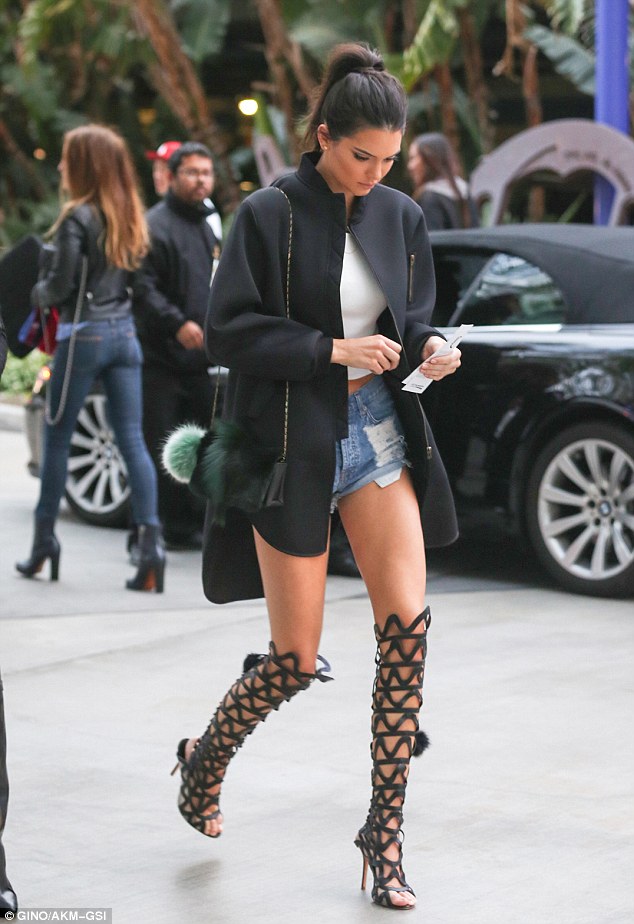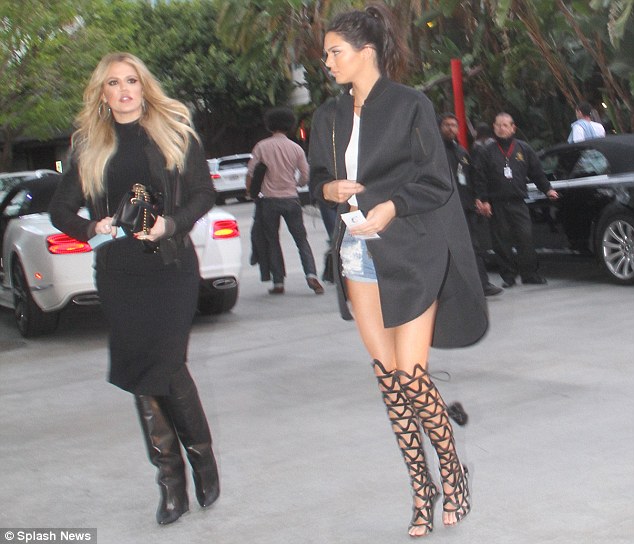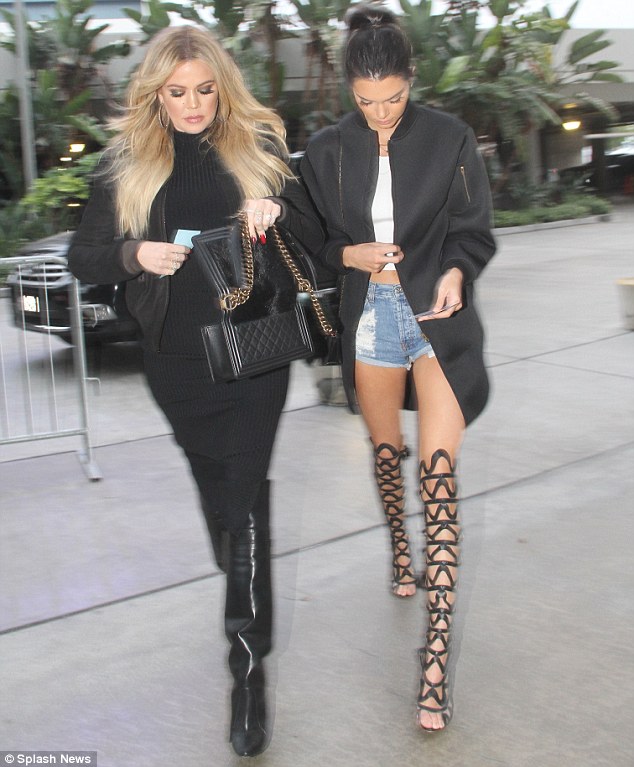 Kendall styles her strappy knee high sandals with a long coat as she hangs out with sister Khloe in Los Angeles, May 8, 2015
Doesn't she look fantastic?
You have to admit, she looks amazing. If you need one more idea on how you can style your strappy knee-high sandals, this is an outfit worth considering. If you're not too keen on showing off a lot of skin, you can go with a white button down shirt or a fitted tee instead of a cropped one.
As for Kendall's knee-high strappy sandals, they're from Sophia Webster. Dubbed as the "Mila", the style features 16.5-inch-tall shafts made up of a million cutout straps, pompom-trimmed lace-up closures on the back, and 4.5-inch-tall heels. They're no longer available online, but below is a look at the pair minus the frou frou add-ons: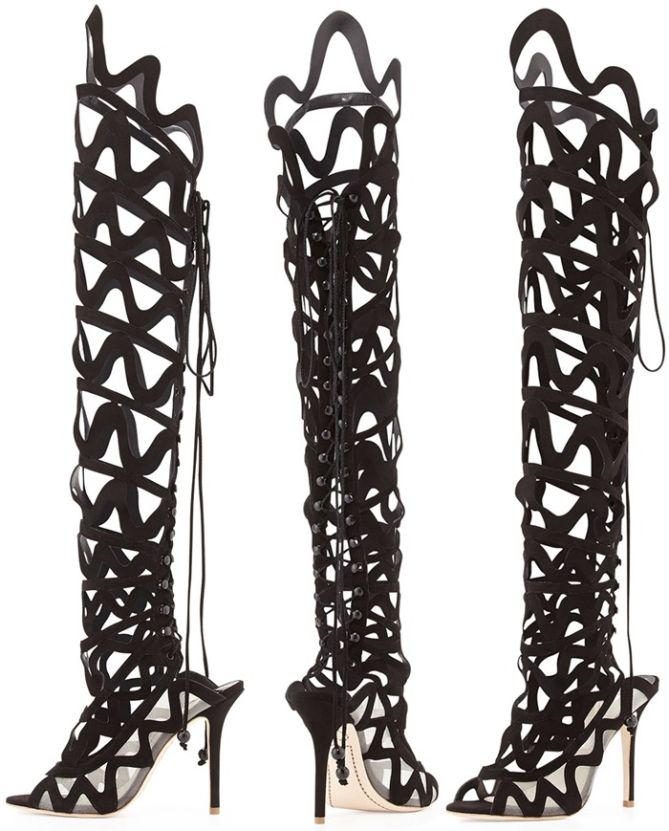 Sophia Webster Mila Knee High Sandals, sold out
A shorter version can be had if you're interested. The "Mina" comes with the same strappy cutout silhouette and lace-up closures on the back, but the shafts are much shorter, so they're actually more wearable. A pair will set you back about $735.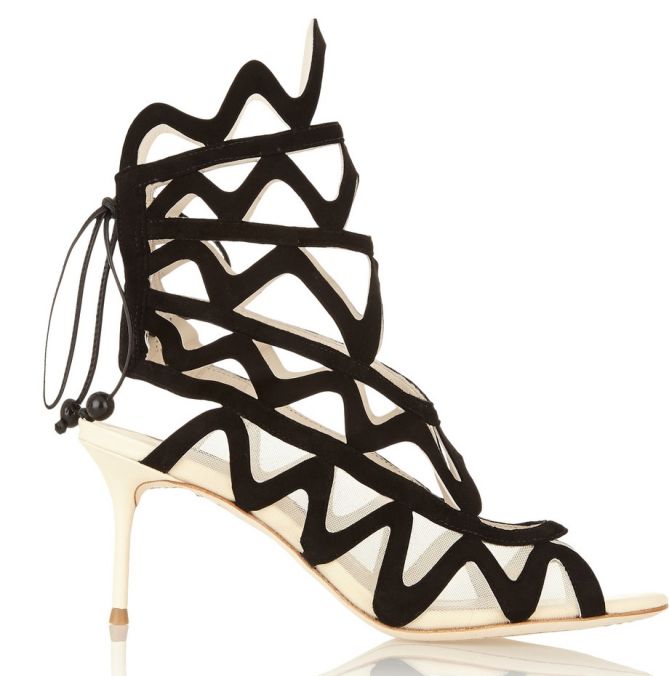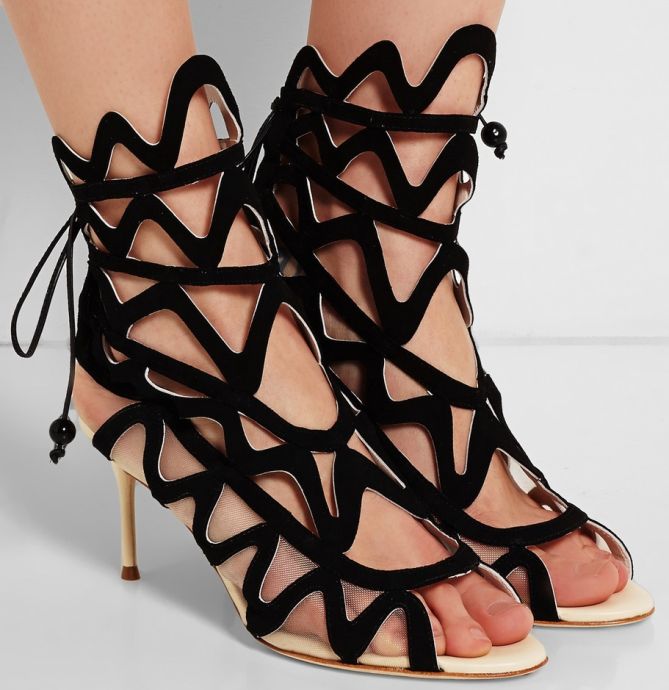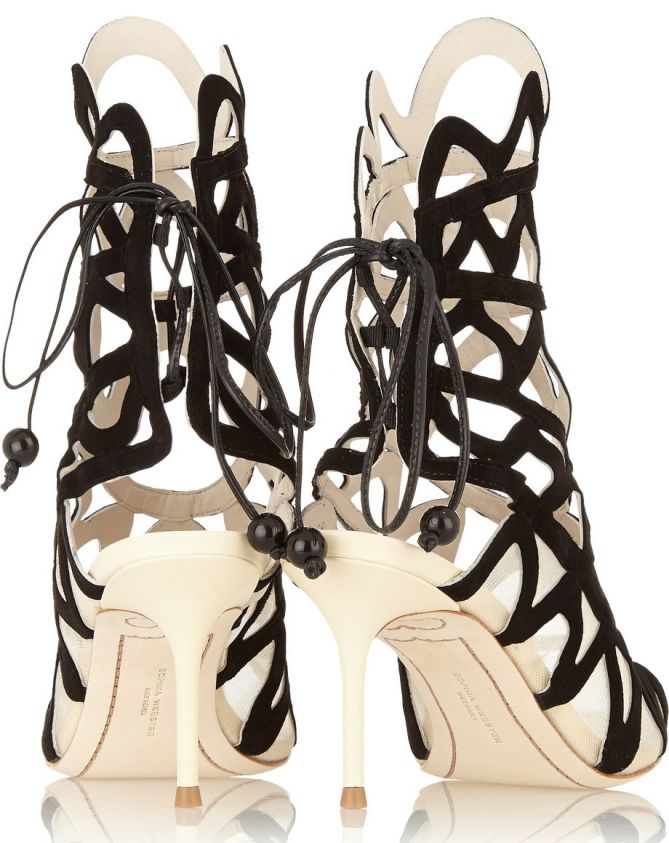 Sophia Webster Mina Sandals, $735