Coachella kicked off music festival season this week. And as expected, the cool kids — namely, Kendall, Kylie, Gigi (Hadid), Hailey (Baldwin), Justin, and other good-looking celebrity offsprings like Scott Eastwood — were in attendance during the first day.
For the event, Kendall channeled bohemian grunge by slipping into low-sling denim cutoffs, a printed bikini top, and a brown suede vest. She then accessorized the combination with loads of silver baubles, oversized mirror sunnies, and a pair of  look-at-me snakeskin ankle boots.
The whole getup was a little unexpected coming from someone like Kendall who usually favors simple and clean lines. In fact, I seriously didn't know what to think of it at first. But the longer I looked at the outfit, the more it grew on me. Check out Kendall's Coachella getup below, then tell me what you think: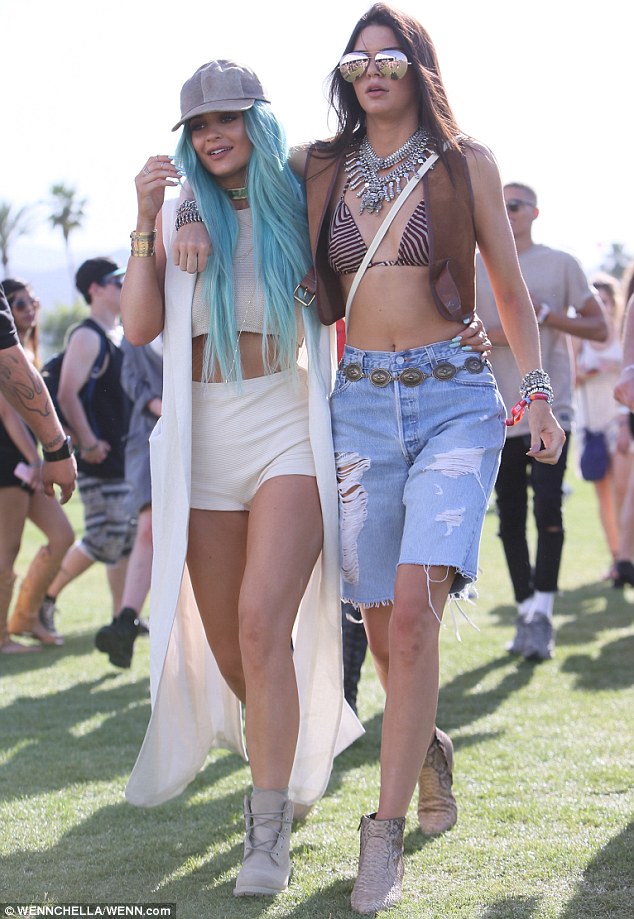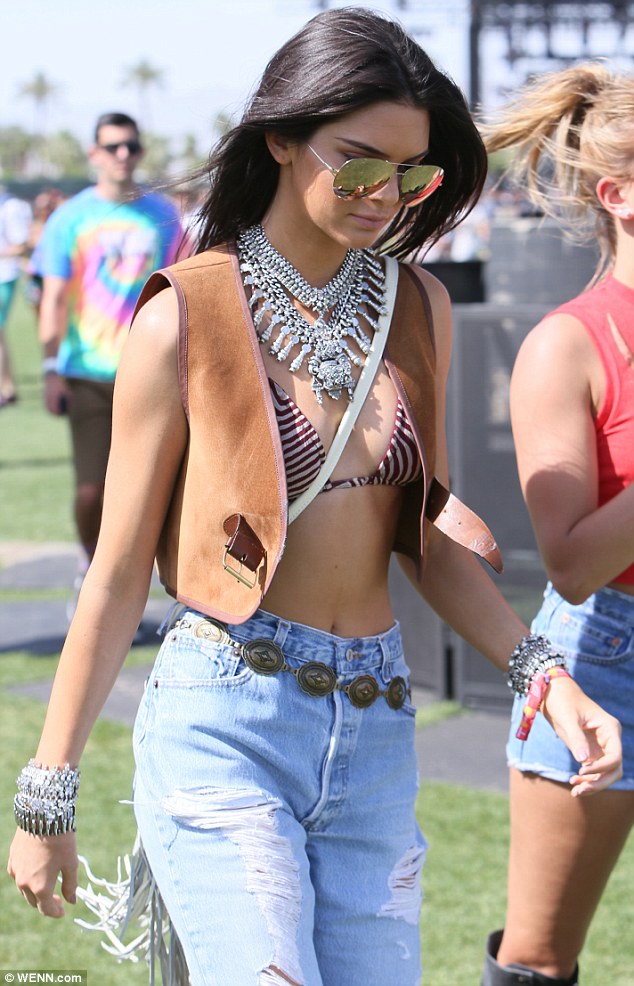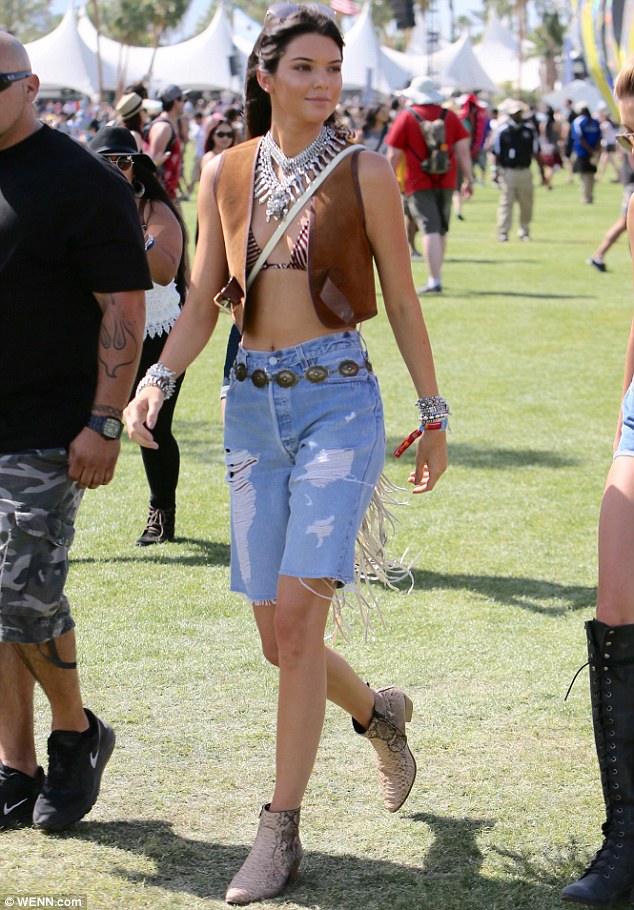 Kendall and Kylie attend the first day of Coachella held in Indio, California, on April 10, 2015
How do you like her style, hot or not? Hit or miss? What do you think of her footwear choice, do you approve? Or should she have worn something else.
Kendall's accessories are from a label called Dylanlex. You can search for them online. They retail on the high hundreds so be prepared to splurge.
As for Kendalls' exotic-skin boots, those are by Saint Laurent. They're called the "Rock", a style that follows a simple silhouette and detailed with short tapered stacked heels. Below is a closer look at the pair: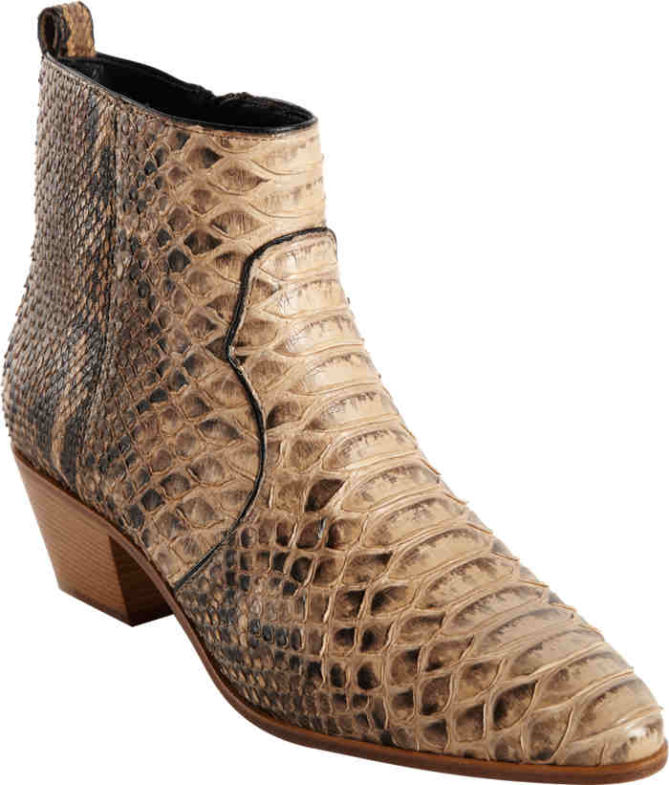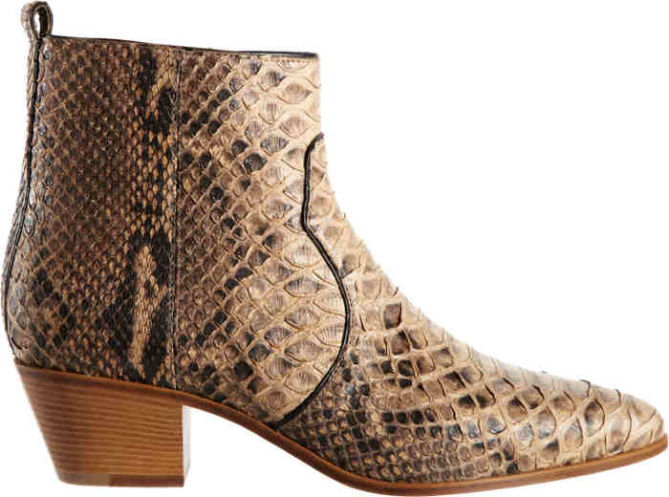 Saint Lauren Python Rock Ankle Boots, $1795
You like or do you think they look over the top?
If you're bold enough to give them a try, feel free to purchase them online. A pair will cost you $1795. That's pricey, but if you can stomach the figure, then by all means shop away.